As you may know by now, I love a jewellery origin story. Sometimes I'm told these tales long after a brand has found its feet, while other times, I'm invited to witness a collection right at the start of its journey. Ferrat Paris is a good example of the latter. When I met the brand's creative director and general manager, Olena Ragagnin, earlier this year, she was only 18 months into her new role in fine jewellery. She had the spark of an idea for sure, but an atelier visit made her realise she could design and produce her own creations. Since then, she's debuted four Ferrat Paris ranges, each one crafted to impeccably high standards by a Parisian atelier with high jewellery experience. Securing this savoir faire for an emerging brand is impressive and highlights how passionate Ragagnin is about superior quality and finishing.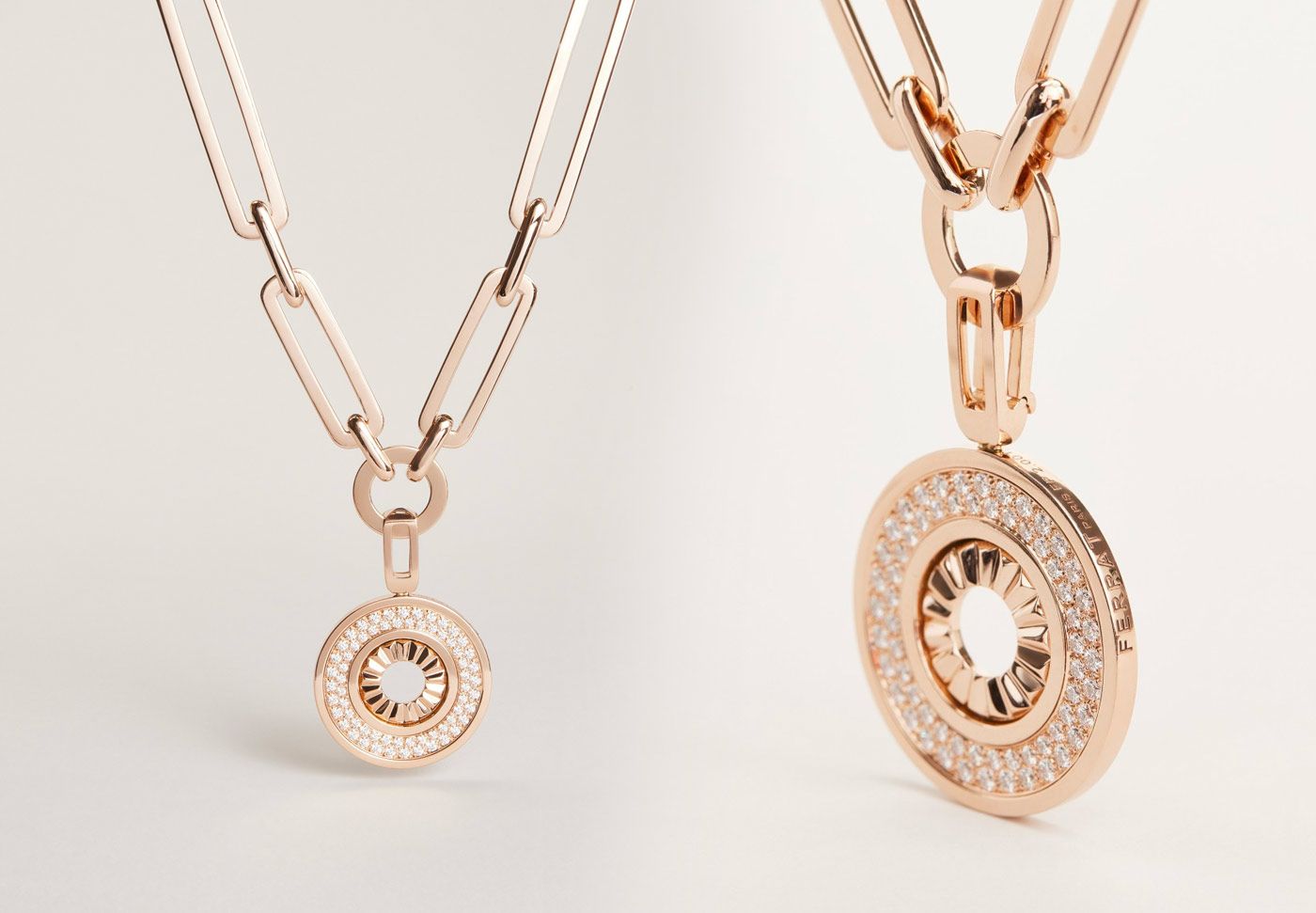 There's a pared-back Parisian chicness that runs throughout the brand. As Ragagnin guided me through her collections, I was struck by the unisex quality of her necklaces, bracelets and rings. Her pieces often feature miniature pyramids or chevron shapes in polished gold to create more light reflection without relying on the sparkle and expense of diamonds. Each piece is elegant and effortless without being lazy, which, as I'm sure you can imagine, is far easier to design than one might think! I also appreciate the way each piece has its own unique number, which is engraved to ensure its authenticity. This is especially important for limited edition designs.
But first, let's explore Ragagnin's background. "I was born in Russia and grew up in Italy from the age of 12. Then, I moved to London when I was 20 and studied there before moving to Paris for a master's degree. Next, I moved to Switzerland and then to Nice to complete an MBA." Amidst this travel and studying, she was enriching her long-held interest in jewellery (both her mother and grandmother are passionate about jewellery and fashion) through short courses in design at Ecole du Louvre and jobs in luxury watches and fashion.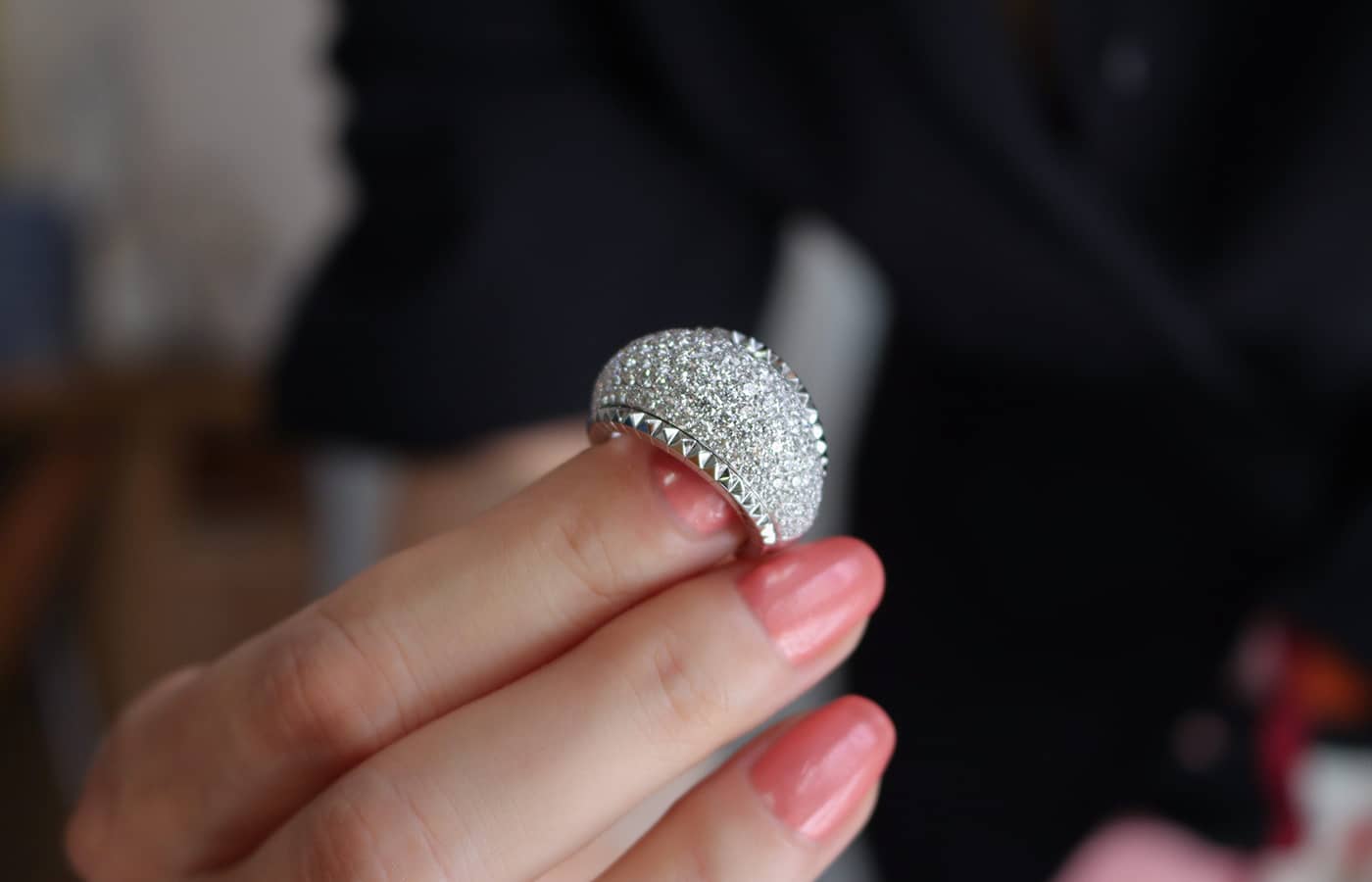 With these myriad influences to draw from, Ragagnin's tastes lean toward the Milanese tradition and the Italian style that encompassed her upbringing. She's also inspired by the international life she's led and the women she's encountered. "My MBA in Nice was a very international environment; I think out of 94 people, there were only two French and everyone else was from all other parts of the world. I met very cool people, very cool women, who are self-made or have trained to achieve things in life. I am really inspired by these women when I design my jewellery."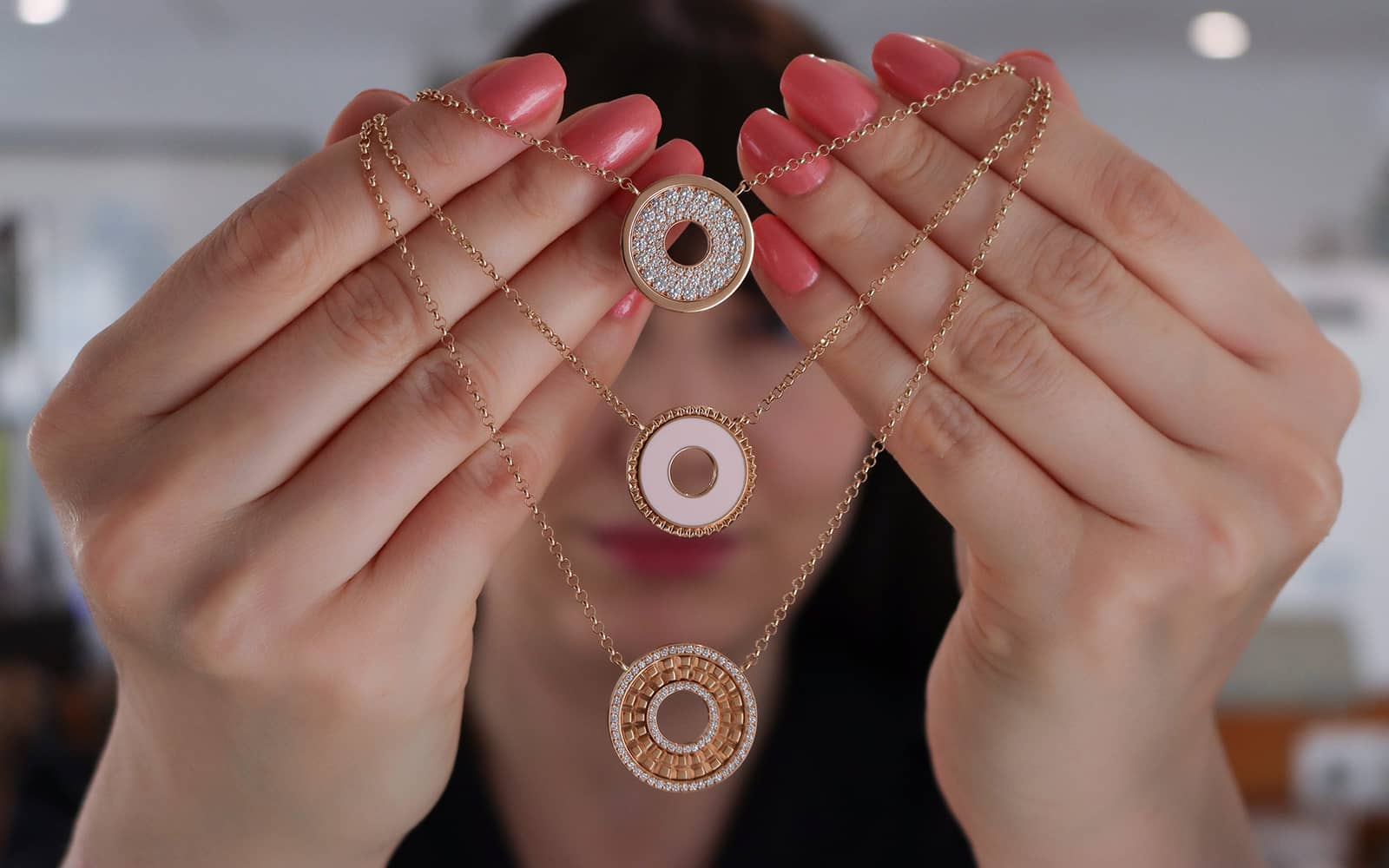 Ragagnin describes her designs as "instinctive" and says that their roundness – a geometric theme throughout her brand's offering – was not a conscious choice. "I like the shape because it represents infinity," she adds. Her sketches are brought to life with the cooperation of jewellery-making professionals at her French atelier. They lend their technical expertise gained over 20 years in the field of haute joaillerie to Ferrat Paris and ensure that pieces are versatile, comfortable and, in some cases, transformable. An example of this is the Persona Internal Ray necklace, which has a detachable diamond-set pendant.
Across all of her ranges, the focus is on minimal and streamlined use of colourless diamonds, soft baby pink lacquer, and polished, textured white, yellow and rose gold surfaces. "Diamonds are my personal preference," Ragagnin says. "At the atelier, they are especially trying to open my mind to emeralds. We have a project going on with pink sapphires. For now, I prefer diamonds, but I'm discovering, I'm shifting."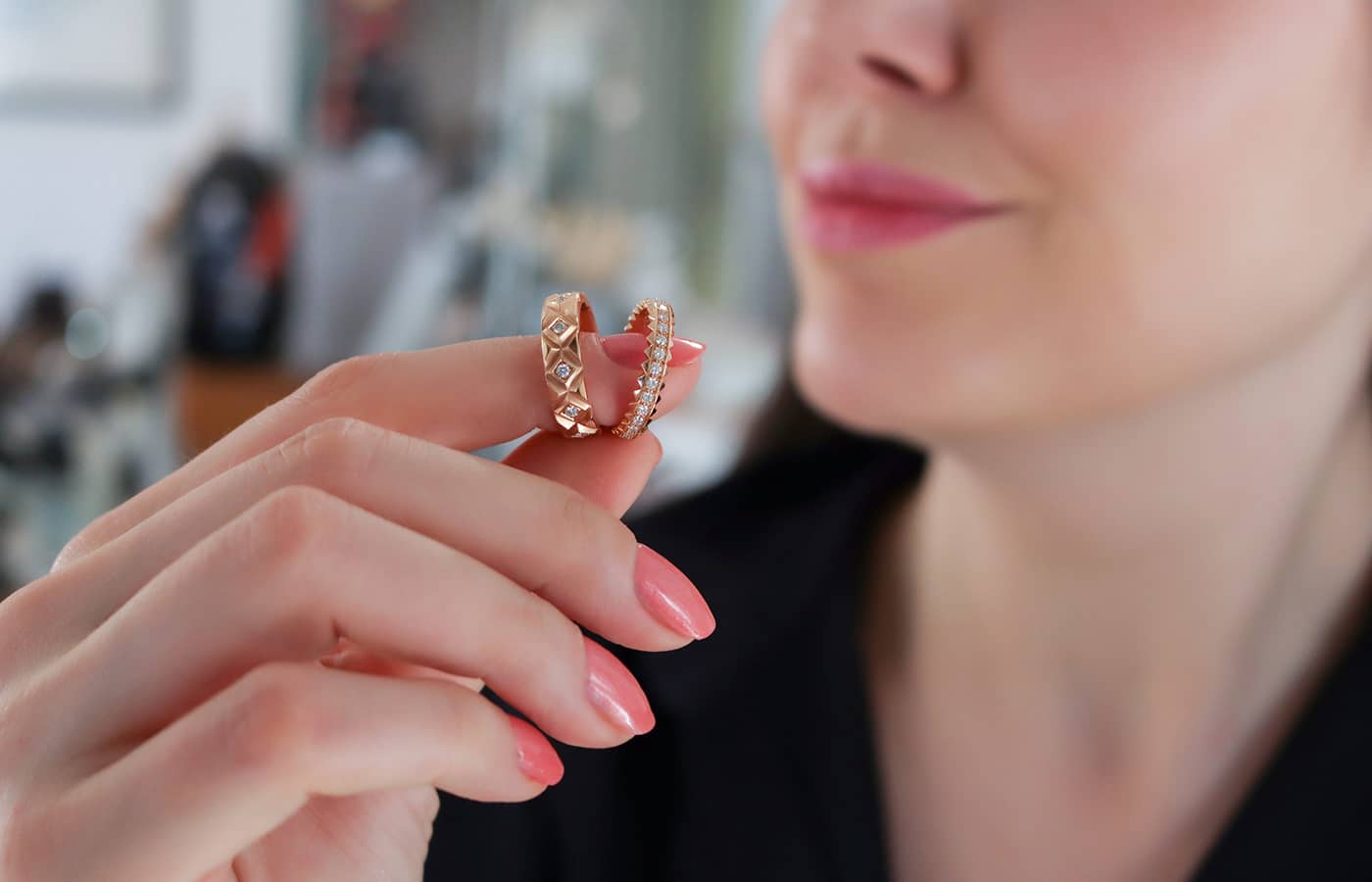 With her quartet of debut collections, we see the essence of the Ferrat brand. Firstly, there's the Paris collection with round haloes of white diamonds and solitaire pendants that are perfectly chic for everyday wear. Next, there's the Triomphe collection with pendants, rings and bracelets decorated with squares of polished and rough metal and subtle hints of diamonds. The Persona collection continues the circle motif with chevrons of metal, diamonds and two chunky chain necklaces that transform the humble link into a sleek fashion statement. Finally, the Don't Take Me For Granted offering is described as "delicately aggressive" with pyramidal spikes of metal, diamonds and lacquer.
As the creative director of her own endeavour, Ragagnin is busy designing new ranges, directing photoshoots, growing her presence and experimenting with her signature style. Her pieces are currently exhibited and sold in two hotels in the south of France: Grand-Hotel du Cap-Ferrat and Hotel du Cap-Eden-Roc.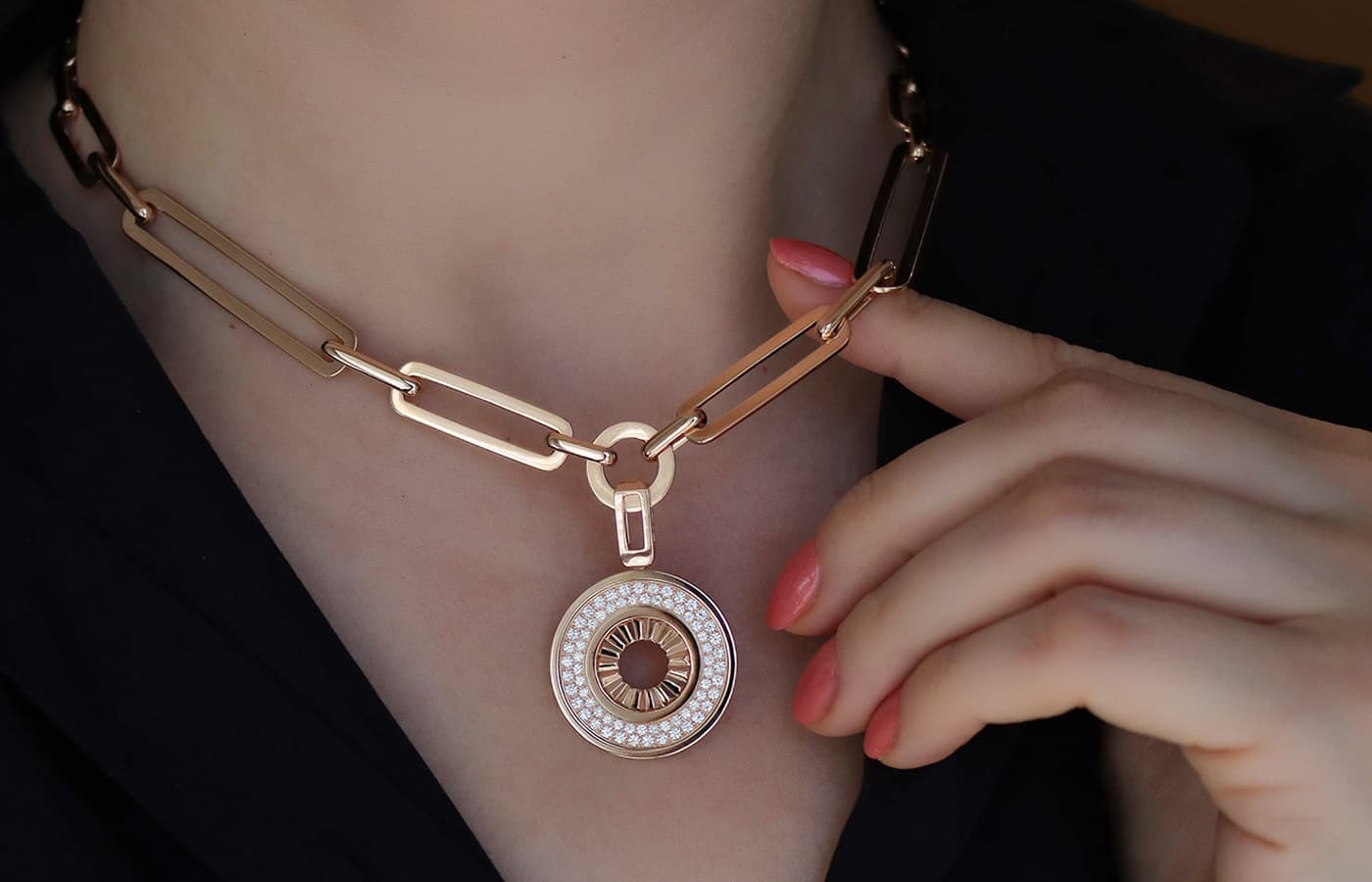 With the support of her team, she's transforming her vision of the cosmopolitan woman's core jewellery collection and expanding her mindset to include more colours and diverse silhouettes. I will watch her progress closely, and I invite you to do the same.