Chopard initially launched this project in partnership with the company Eco-Age back in 2013, when a set was created in collaboration with creative director Olivia Firth including a cuff bracelet and earrings with ethical gold and diamonds. These were included in the high jewellery art collection, Green Carpet, presented at Cannes. On the Red Carpet, the French actress Marion Cotillard wore jewellery made from eco-friendly gold. Two years later, Chopard continues to actively use Fairmined Gold, and have released a series of brand new pieces that make up Palme Verte: a bracelet, earrings, pendant and ring, all in the style of palm branches.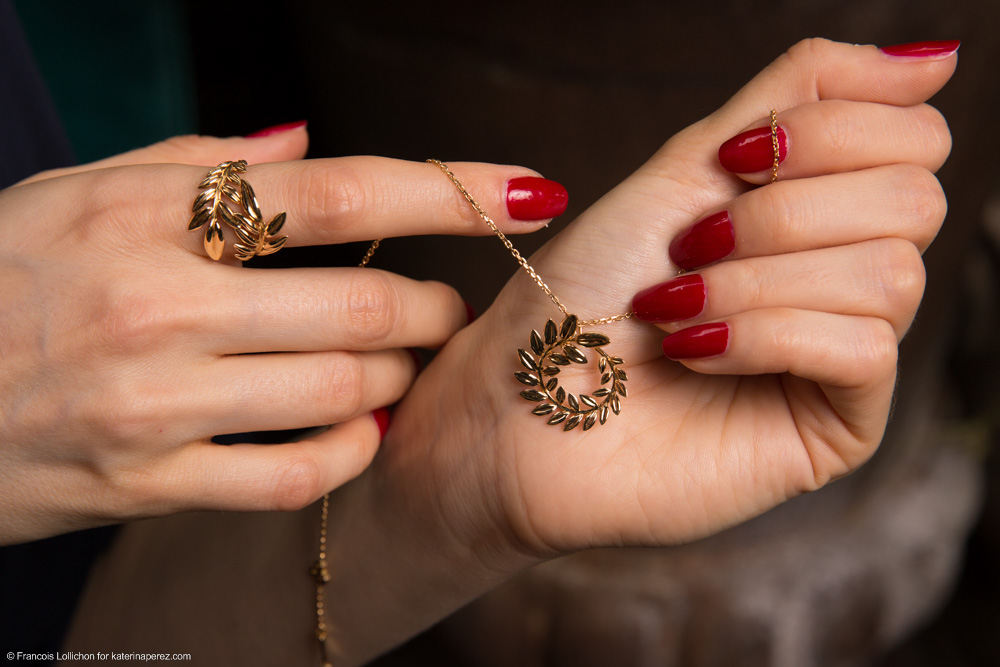 The collection was unveiled at a gala dinner on the roof of the Hotel Martinez at this year's Cannes festival. Caroline Sheufele, co-president and artistic director of Chopard, presented the Palme Verte collection to guests among which were Livia Firth, Isabella Rossellini, Elettra Wiedemann, Clothilde Courau, Poppy Delevigne and Silvia Grilli (editor-in-chief of Grazia Italy).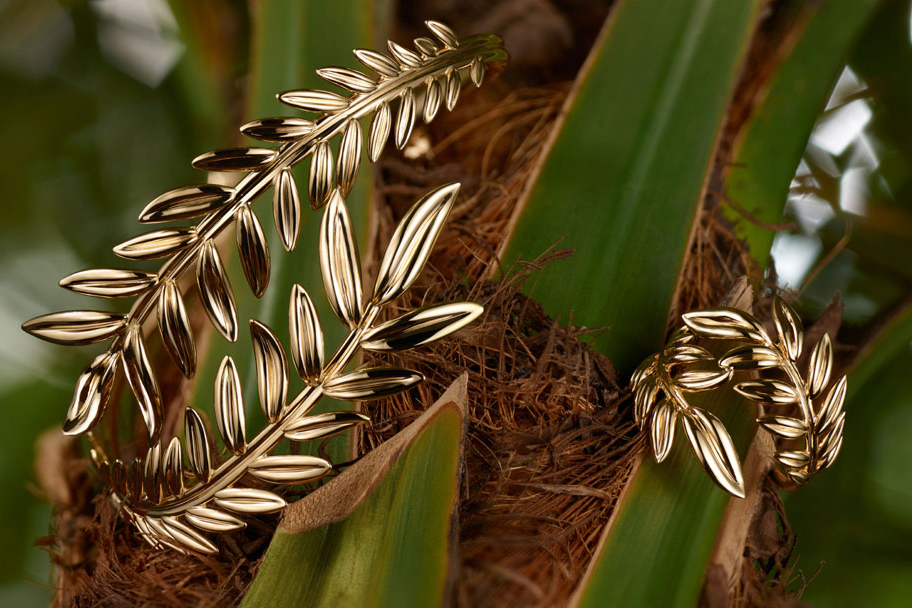 Thanks to Chopard's new collection, you no longer have to win big in the movie business to get your hands on the highly sought-after and prestigious Palme d'Or. This beautifully crafted and delicate jewellery is at once highly modern and a reminder of old classics. With its subtle lines, simple design and fashionable natural themes, this jewellery is perfectly designed for wearing on a day-to-day basis.