The 214 lots from which 'Rare Watches' sale is comprised are sourced from some of the world's greatest watch collections with over 85% of the models belonging to private owners. Bearing in mind the demand for such rare watches, the auction is expected to fetch in excess of US$10million in total.
The absolute star of 'Rare Watches' and the highest estimated value piece is, undoubtedly, the Patek Philippe yellow gold tonneau minute repeater wristwatch of 1927, sold to Henry Graves Jr. on 16th June 1928. The American multi-millionaire was renowned as Patek Philippe's greatest client of the first half of the 20th century before his passing in the 1950s. The lot is estimated to reach US$3million - 5million.
One model which always proves to be popular at auction is the Patek Philippe reference 5016, owing to the fact that it is one of the most complicated and legendary wristwatches of the company's modern production. This lot is a special-order version, offered directly from the original owner after having the piece custom embellished to his specifications: platinum with black dial and 'Ferrari' red indications. This remarkable model is expected to fetch between US$700,000 -1million.
The Patek Philippe Nautilus watch has garnered cult status, and an extremely rare early model from 1978 - formerly the property of Prince Nicholas Romanov (1922-2014) - will be up for sale on 11th November. The lot is desirable for its excellent provenance, having been sold from a direct descendant of the Prince, and presented with the original cork Nautilus box - which is so rare that it in itself is regarded as a collector's piece. Due to its Royal connection and rarity, the lot is estimated to sell at US$70,000-100,000.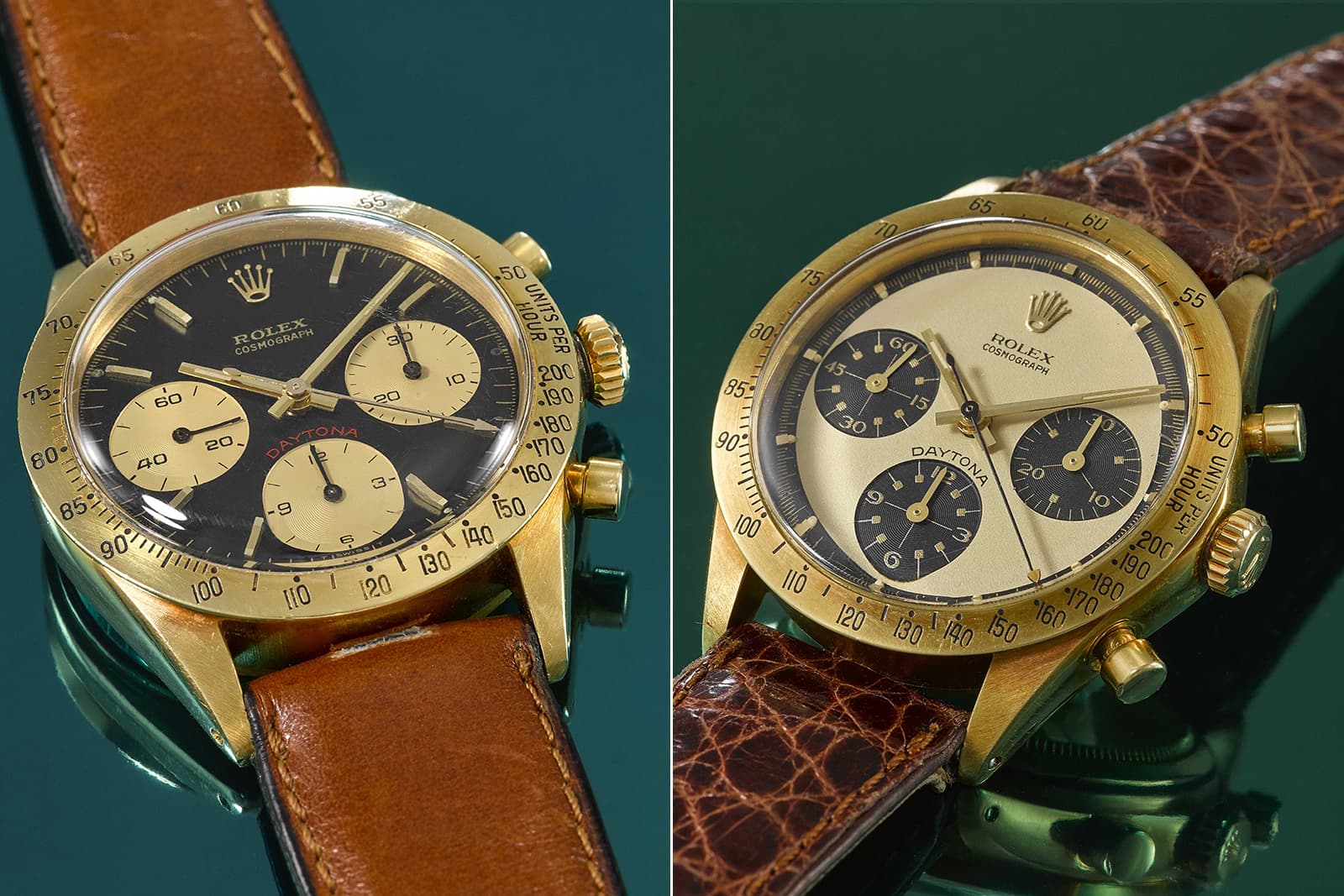 Rolex watches are considered the most famous in the world and are highly coveted by collected and connoisseurs alike. Christie's Geneva is presenting vintage Rolex watches of the highest calibre, some of which have never been seen at auction before. The sale includes examples of the famous Daytona and Submariner models: with two of many examples being a vintage Rolex Submariner of limited manufacture (300 pieces in total) - and the Rolex Daytona 'Paul Newman Panda' from 1971. The latter is another exceptional highlight, as it is considered by aficionados to be one of the most attractive wrist watch dials ever produced.
If you are a watch lover, collector or fancier - or know a special someone who is - the Christie's Geneva auction is the perfect time to invest in horological pieces which are covetable for their extraordinary rarity, and just in time for holiday season gifting!