Throughout the 1960s and 1970s, David Webb's staff expanded to many skilled men and women. Their expertise encompassed all the stages of jewellery making - from the design process to working with raw materials. Whether using carved gems or corals, setting diamonds and coloured gems, or enamelling - all worked by hand until they achieved perfection.
The second constant in David Webb's studio was the word "family." On many occasions, if a father worked for the company, he would be followed into the business by his son or daughter. This means that there has been a legacy of inherited craftsmanship passed down from generation to generation over 70 years, determining the care and quality that distinguish the jewellery of the David Webb brand. Today, in the workshop overlooking New York's Madison Avenue, the second and third generation of David Webb jewellery makers are working, and each is – without exaggeration – indispensable within their craft.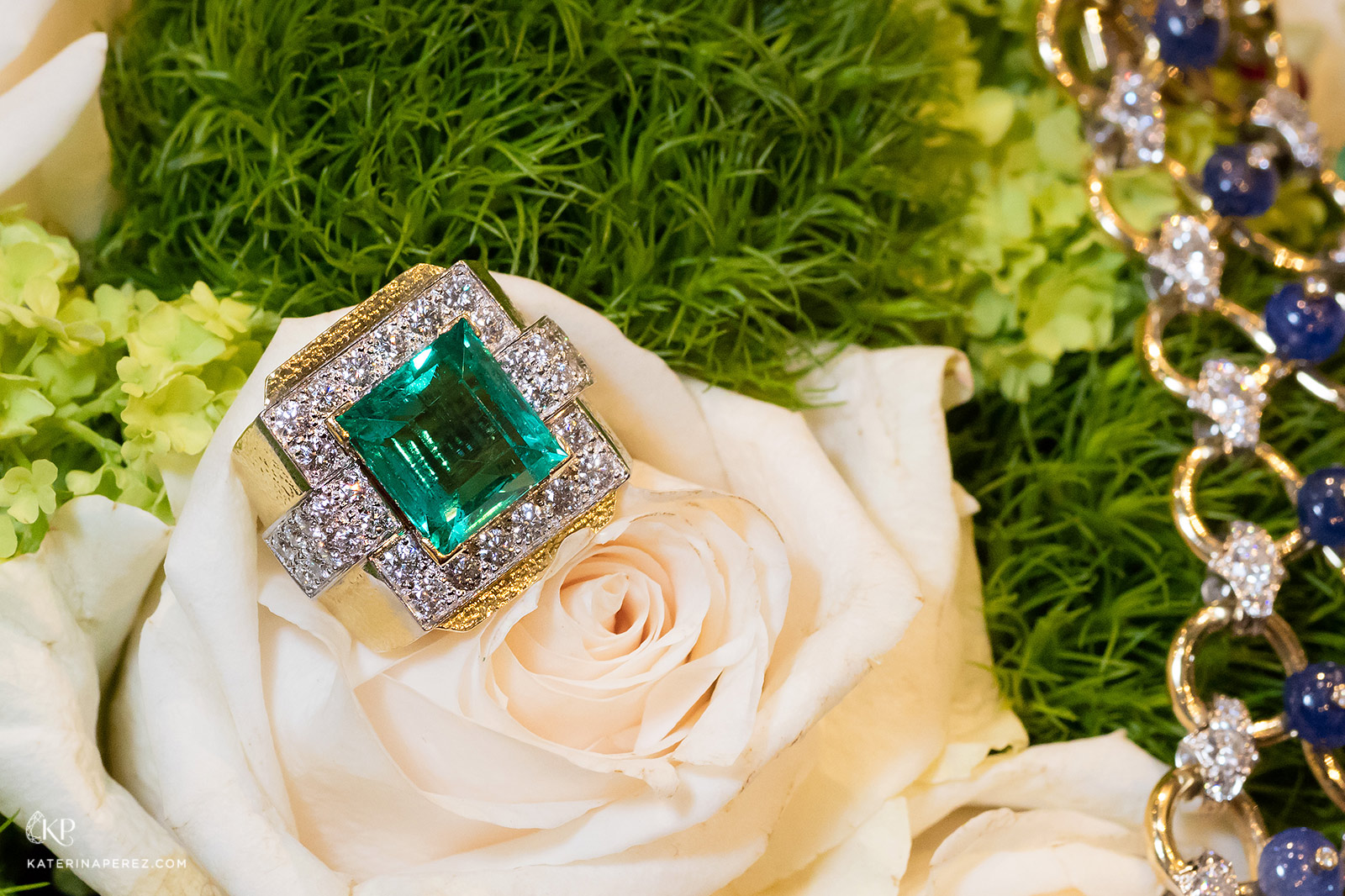 The workshop is a zone of quiet concentration, where magic happens every day. The enameller paints with delicate dexterity, the carver cuts a tiger from a lapis lazuli based on one of David Webb's original drawings, the jeweller skillfully sets cabochon rubies onto a gold base for a future bracelet with 8-inch tweezers, and a constant hiss can be heard from the polishing room… In a space like this, talent flourishes and unique pieces of art are born. David Webb jewellery has been created in New York, including official gifts for the White House, and pieces for the Duchess of Windsor, Jackie Kennedy and many other iconic tastemakers.
The vintage pieces by David Webb have already stood the test of time, and have become highly sought after investment pieces, just as the new pieces invariably become collectable in their own right. I met with Mark Emanuel, co-owner of the David Webb company, at the Doha Jewellery and Watch Exhibition to discuss the history and significance of the brand.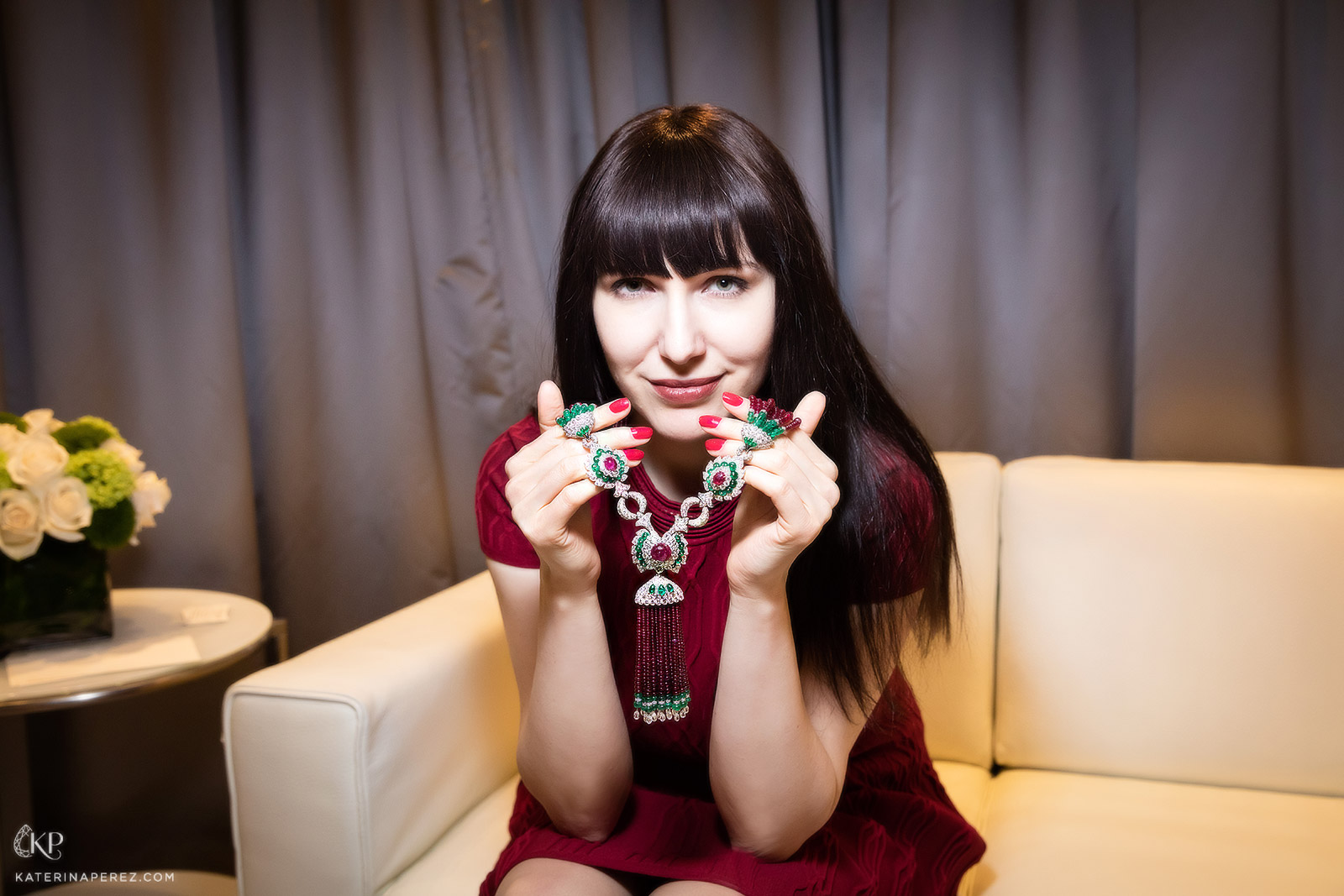 Katerina Perez: "Do you think that David Webb himself having been so instrumental in the DNA of the pieces is part of the brand's continuing success?"
Mark Emanuel: "In the 27 years between founding the company in 1948 and his death in 1975, David Webb created an astounding breadth of work. To date, we count more than 40,000 design concepts as part of his legacy. It is indeed unusual for one man to have such an enormous effect on a company – it's much more typical for teams of designers to define the output of the great houses. David Webb, the man, was clearly an extraordinary genius. Through his designs we witness his evolution from young designer influenced by the Europeans to a mature modern master, trailblazing the American style. His life was cut short, but his legacy and design concepts stay with us and continue to guide the creative output of David Webb today."
KP: "If you had to describe 5 signature design elements which you consider to be the epitome of David Webb jewellery, what would they be?"
ME: "For me they are enamel work, hammered gold, rock crystal, themes of Animalia and ancient world."
KP: "When you are at the helm of such an iconic brand as David Webb, how do you balance the need for ingenuity and fresh ideas whilst staying loyal to the specific aesthetic which David Webb is known for?"
ME: "Blues men play the blues, David Webb plays David Webb. Our jewellery has always had a very strong, unique and instantly recognisable aesthetic. The vast archive – drawings, molds, collaborations – is a daily source of inspiration. And the fact that we make our jewellery right here, in New York, right above our flagship boutique, provides constant interplay between the realities of retail and the art of jewellery. Those inputs, plus that aesthetic, helps us 'play' with jewellery in infinite ways – contemporary, futuristic, colourful, traditional, even historic – all still distinctly, obviously, David Webb."
KP: "How would you describe the style of the David Webb jewellery which is currently being created?"
ME: "In his lifetime, David Webb witnessed and was heavily inspired by the cultural revolution of the 1960s and 1970s. It was a time when women were no longer willing to accept being a wallflower or hiding behind domestic façades. David Webb was clearly aligned with these spiritual and cultural changes, and today, with its bold design and dramatic scale, David Webb continues to promulgate a style that reflects a woman's confidence, strength, and desires."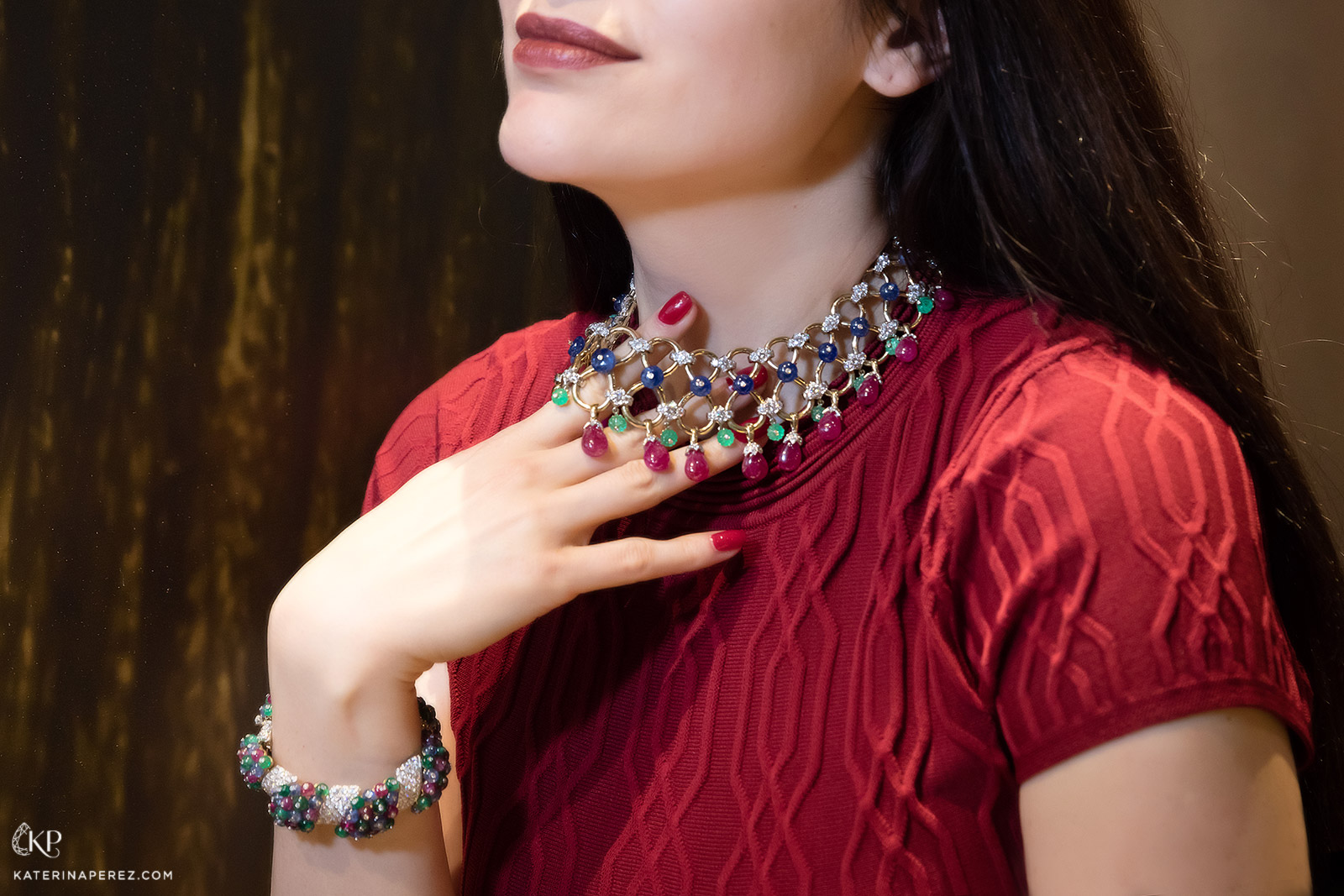 KP: "Why do you think it is that David Webb jewellery in particular has become such a sought-after collector's item?"
ME: "David Webb has always been in the pantheon of great jewellers. Each piece is marked by design strength and quality. There's nothing temporal about the design approach; good design is always modern, and I'd like to think that it translates into an eternal appeal to jewellery aficionados and collectors. Finally, there's the David Webb aesthetic, that's so consistent and unique. The marketplace supports the iconic, which tends to uphold and burnish the value of David Webb pieces accordingly."
Today David Webb is considered canonical within the jewellery industry; his designs are some of the most famous and easily recognisable pieces of jewellery in modern history. If you are afforded the chance to see a selection of the pieces in person, or to purchase a David Webb jewellery creation, my advice would be to grab the opportunity with both hands!