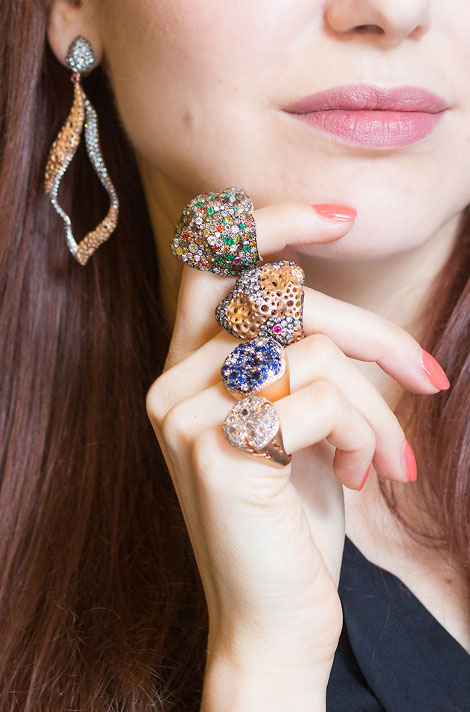 An exhibition of completely unusual works by the sixth generation of Lebanese jewellers A&W Mouzannar will be held 13th-15th November at the Zaha Hadid Gallery in London. On the eve of its opening, VIP guests will gather at a private reception which one of you could join me at!
At the moment, this exhibition is the only place in London where you'll be able to see current collections by designers A&W Mouzannar: Dori and Alia Mouzannar. They have prepared a surprise for their visitors: a unique creation collaboratively designed with the outstanding modern architect Zaha Hadid. You will find out what this piece is later… I merely wish to say that it is stylish and minimalist, a work that harmoniously unites elements of jewellery and architectural design.
To give you a better idea of the A&W Mouzannar maison, I'll tell you a bit more about it. Its history goes back to the middle of the 19th century when the Mouzannar family established the business. 100 years later, in the 1950s, brothers Aziz and Walid Mouzannar took control of the brand and that was when it was really talked about as the designers breathed new life into the business and opened a boutique in a Beirut souk.
Time passed by, new generations came and soon came the turn of cousins Dori and Alia Mouzannar to receive the baton.
Dori Mouzannar left school a specialist in economics but the family jewellery business appeared to be of far greater interest to him than what he'd learnt during his academic studies. He graduated with a degree in gemmology and at the beginning of the 90s started to run the family ateliers in Lebanon. This allowed him to realise his creative potential and to improve as a designer. Dori's creations are powerful and expressive. His style noticeably differs from his cousin Alia's and indeed other designers in general. At first glance, his pieces might seem a bit crude but they need to be carefully studied for their intricacy and elegance to be felt.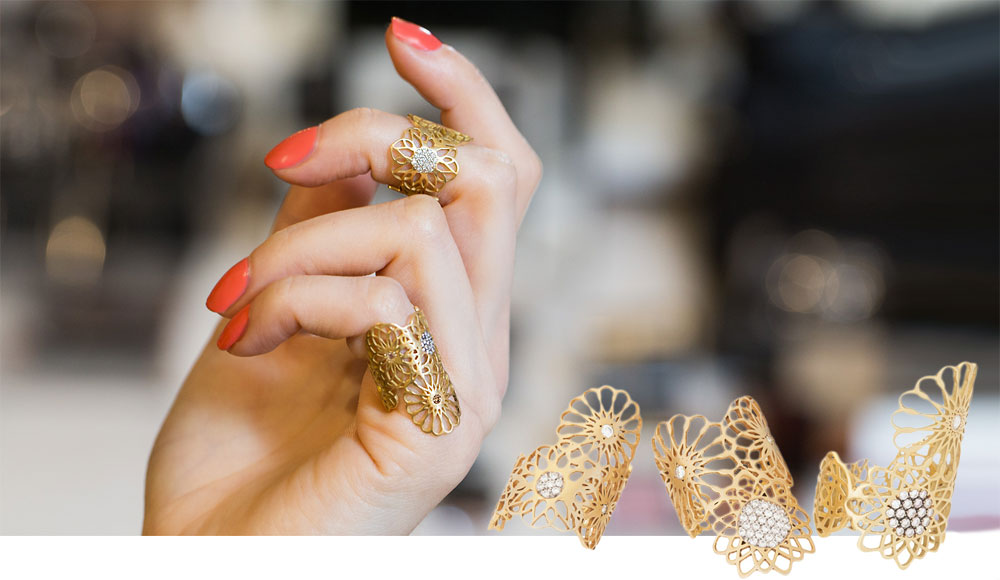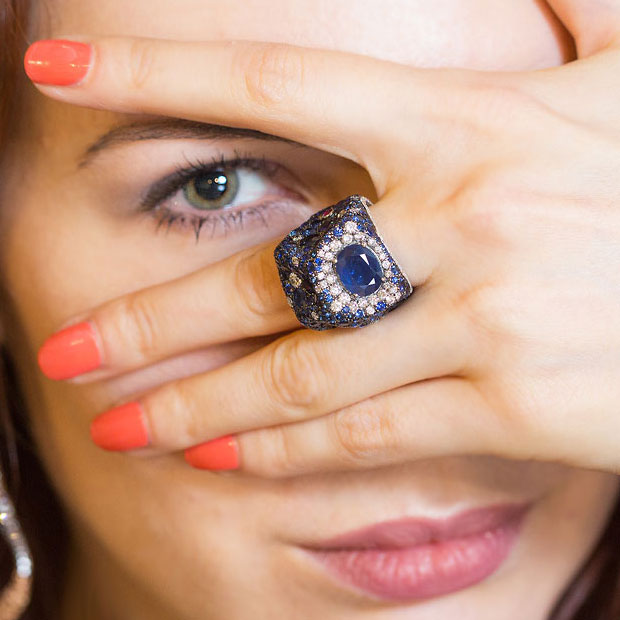 Alia Mouzannar has always been interested by design but, like Dori, she did not set her heart on jewellery straight away. After studying to be an architect, she thought about jewellery design but initially decided against following in her ancestors' footsteps. To ascertain where her strengths lay, she submitted pictures of her designs to the HRD competition and won! This was proof enough for Alia that she should develop her talent.
Alia has a lot of innovative ideas: she handles gold and gemstones like precious building elements, weaving as she does traditional far eastern motifs into her creations. KP
I look forward to seeing your Instagram posts!
Special thank you to the photographer Simon Martner from Martner Mowat for taking all these wonderful photos.