Fei Liu's designs are where east meets west, with a combination of handmade and handset pieces, and cast elements thrown in to break away from traditional forms. The designer also uses contemporary crafting methods to imbue each piece with an intrinsically modern appeal.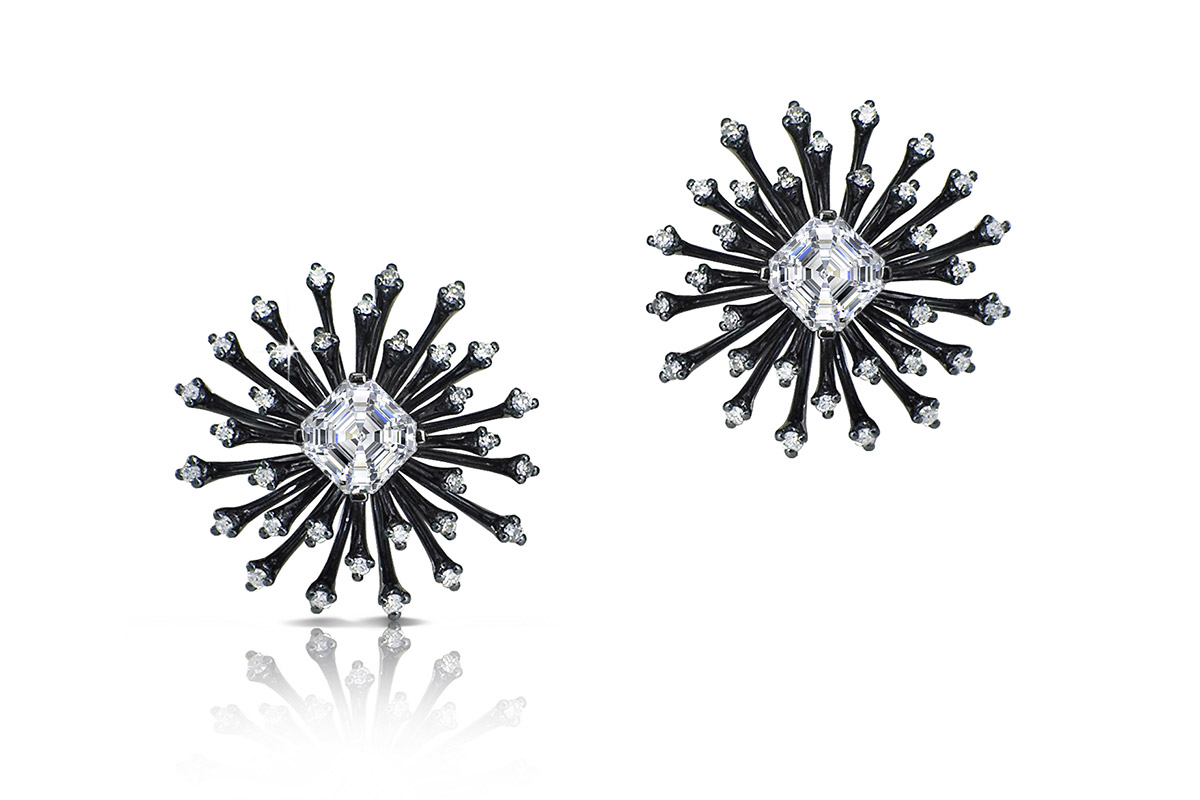 As a child, Fei Liu was drawn to art and took art lessons. But he wanted to follow in his mother's footsteps and become a surgeon. "I watched my mum cure patients and that was magical for me. My love for art later saw me working in the sphere of advertising and packaging design. It was in 1996 that I started learning gemmology and became absolutely mesmerised by the world of gemstones," he says.
The designer had to make a choice and he did: he combined art and gemstones. Many of his designs feature tanzanite, sapphire and the eternal Chinese favourites, jade and jadeite. "I love all gemstones; they are all different and individual just like us. My clients choose the material they like and I try to combine the stone and materials in a harmonious way." This is precisely what Fei Liu did while crafting the twisted jadeite necklace below.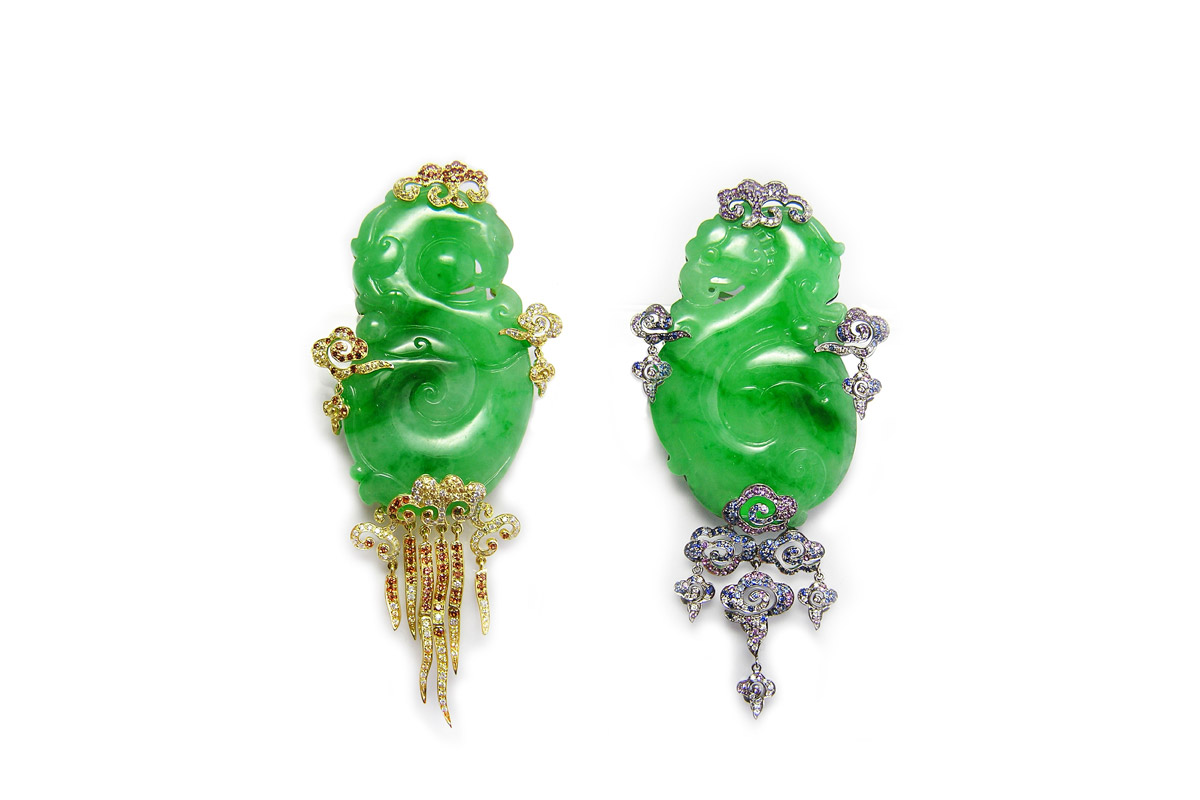 Fei Liu's design is far from traditional. Why? "Jade has always been very traditionally designed; I didn't want to design it that way. I chose to make the left and right piece different – both in design and colour," he says. The designer opted for purple, a colour traditionally associated with the dragon, and red, gold, associated with the phoenix. "The jade was heavy and I had to carefully craft it with as little gold as possible," he adds. The result? An ecstatic client and proud owner of a pair of unique jadeite cloud earrings (see above).
Fei Liu refrains from using typical Chinese cultural symbol in his design. For, he believes, culture should be discovered. "When it is not too obvious, it becomes a novelty. There are hundreds of different types of dragons and there is not one particular dragon that can represent the culture. I think the importance lies in the spirit of the design; the story behind it. The key elements I often use are intricate, delicate and decorative details. These elements are a part of me," he explains.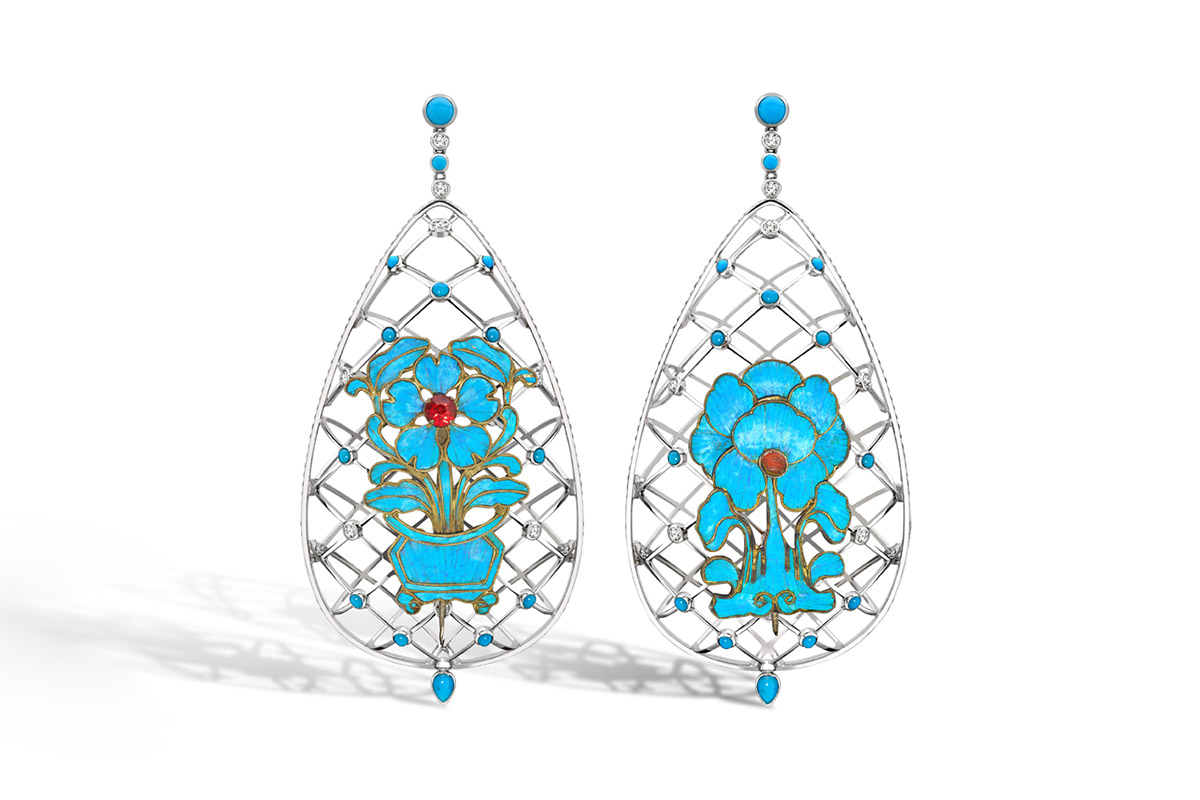 What is most challenging while designing couture jewellery? "I would say the biggest challenge is to convince someone and get them to agree with me. Most of my clients are very strong willed and extremely successful; some are celebrities. They are so used to having people tell them what they want to hear and then having me tell them what I think…well, that's not something they're used to. So, it's a challenge to be on the same page, but we gradually work it out," he explains.
Now Fei Liu is back at work, doing what he does best: giving gemstones a new lease of life, whilst capturing the essence of his client's personality and transforming it into a spectacular piece of jewellery.