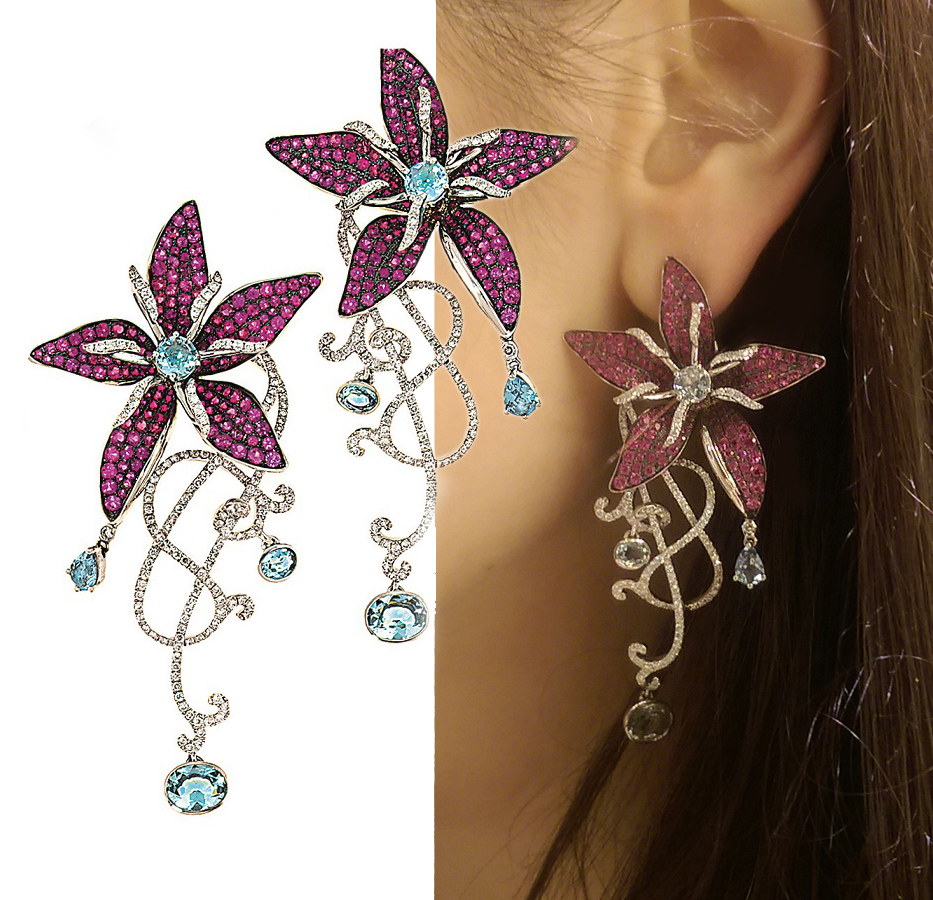 There is just less than a week to go until the International Women's Day which is widely celebrated across the globe. Millions of men would be wondering what to gift their beloved wife, mother, sister, daughter or a female friend on the 8th of March. If you are in London, a great alternative to browsing around jewellery shops is to visit Christie's auction house, which will hold a jewellery sale on the 4th of March at their South Kensington branch.
You may perhaps be under the impression that jewels sold at auction houses are absolutely unaffordable. Well, that can be true only if we are talking about Christie's King Street branch sales that feature spectacular rare jewels and gemstones. The South Kensington pieces are much lower in their estimated price (which can start from as little as a thousand pounds or, at times, even lower). If you see something you like in the auction catalogue, you can view it at the branch a few days before the auction without having to make an appointment. All you need to do is verify the auction house's working hours and head off to the branch.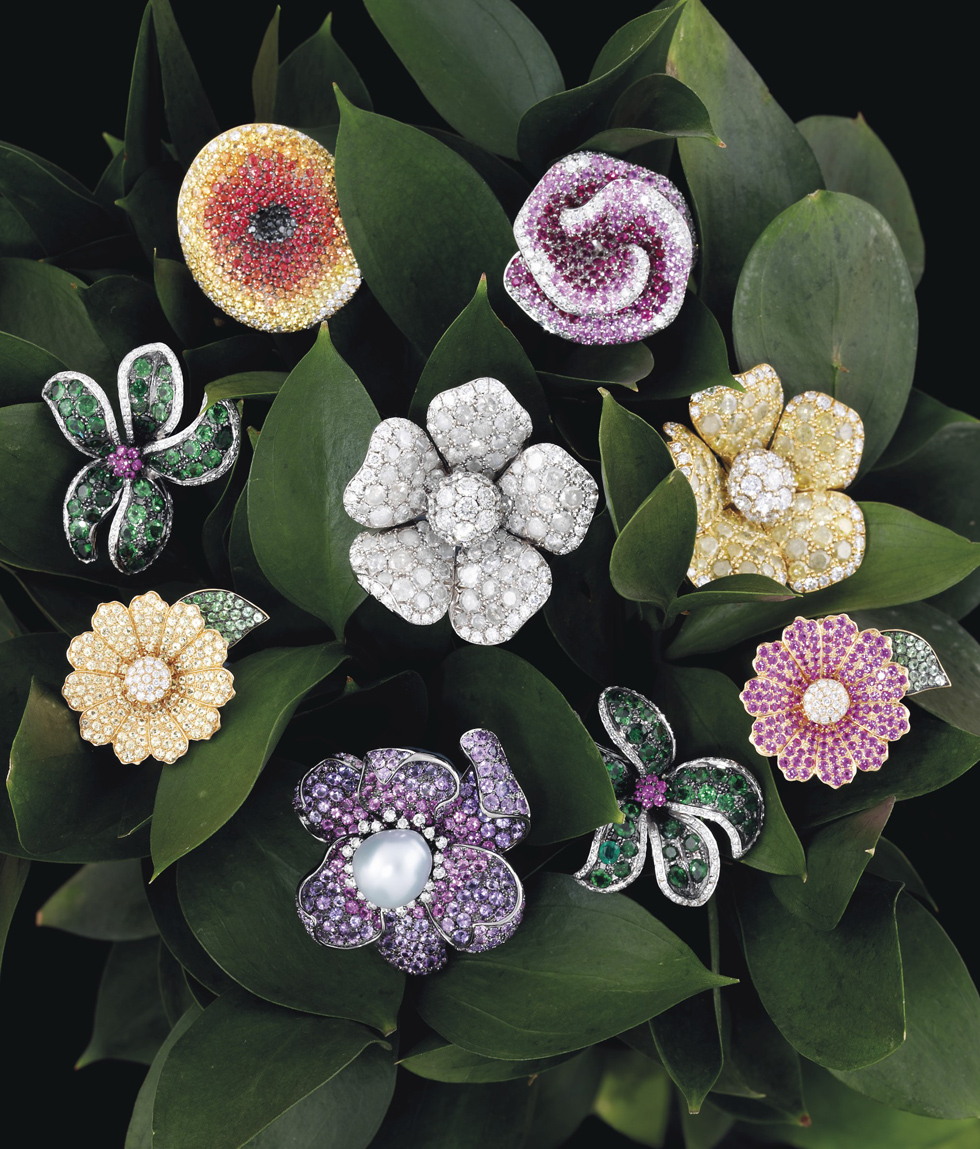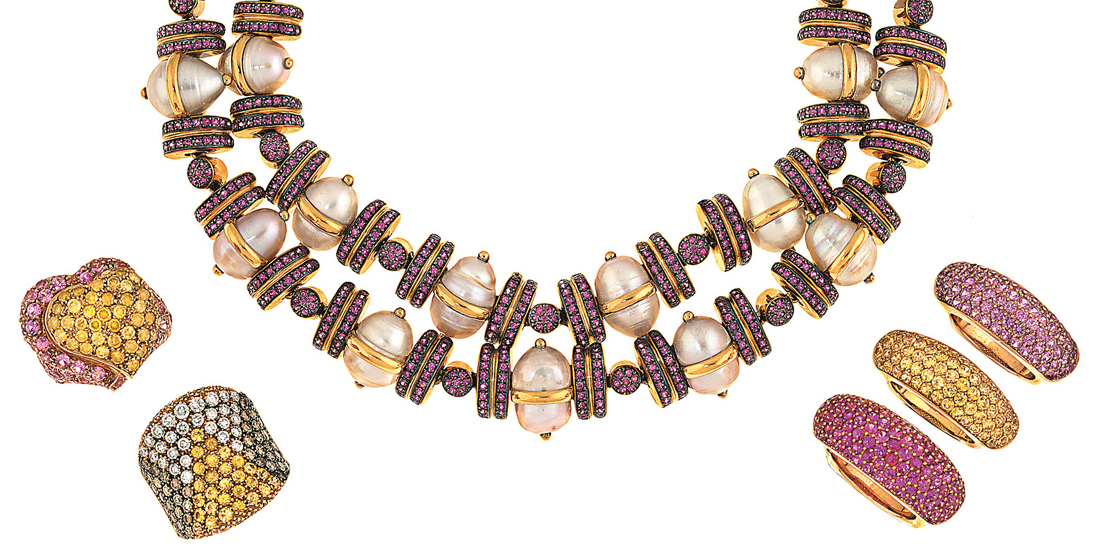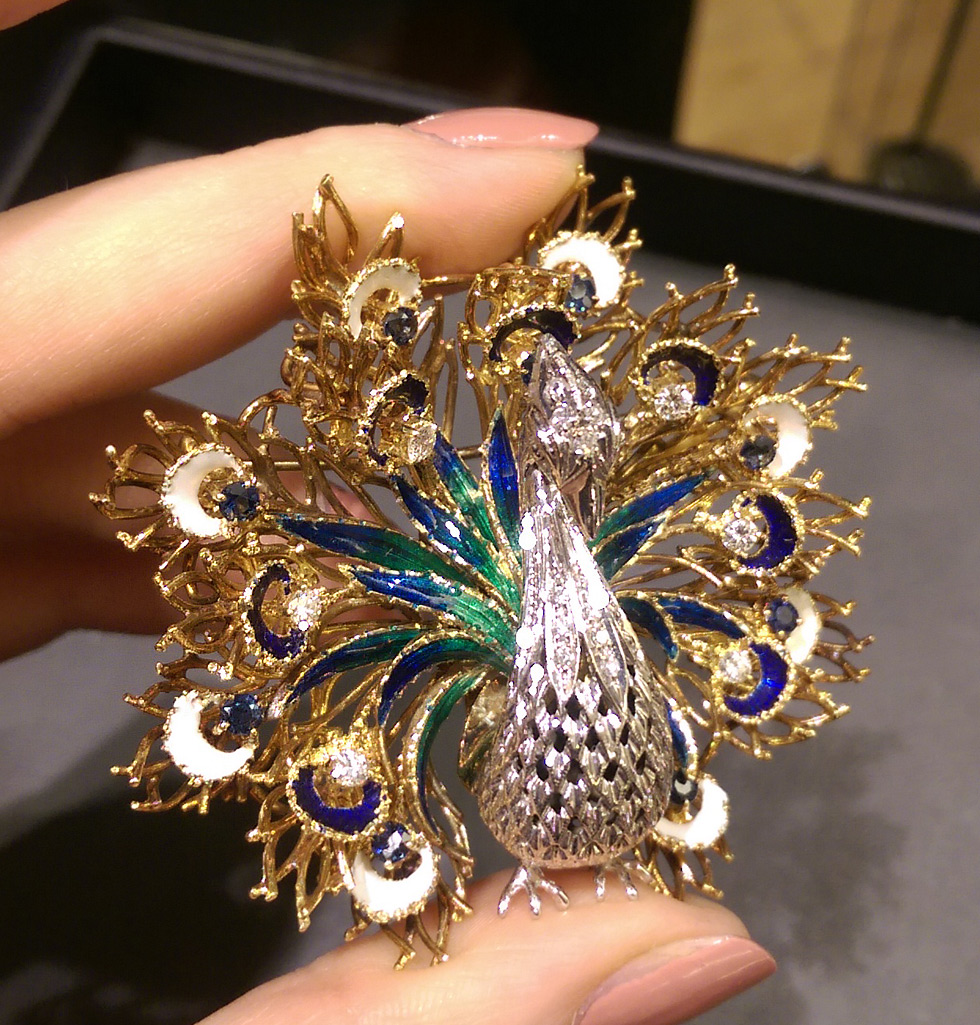 Christie's jewellery auctions take place 10 times a year at the South Kensington branch and during the first month of spring, on March 4 at 10:30 a.m., attendees will be able to bid on a wide range of wonderful flower jewellery. Stylistically they are very different: there are earrings with delicate lilies made of rubies and aquamarines by Chatila (Lot 13 – on the top of the page), lush flower blossoms on the three rings that come as a set featuring pearls, coloured diamonds and sapphires (Lot 12 – see below), lightweight titanium earrings and brooch that look like apple tree blossoms (Lot 20 – see below) and bright orchids by Jahan encrusted with rubies and green garnets (Lot 19 – on the very top of the page).
It is not only the floral jewellery that is featured in the catalogue but also an extensive selection of yellow gold and pearl pieces. A set of earrings and a two-row necklace with pink sapphires and pearls wrapped around with a gold thread immediately caught my attention (Lot 187 – see above). And then there was another striking piece that stood out – the ornamental gold peacock brooch with enamel and diamonds (Lot 223 – on the left).
If you would like to see all the upcoming auction items, you could buy a catalogue online or at one of the Christie's branches. Lots and auction results can be viewed in real time from the mobile phone app or your tablet. Should you feel like bidding online, it can be done via Christie's Live TM. All you need to do is register online on christies.com KP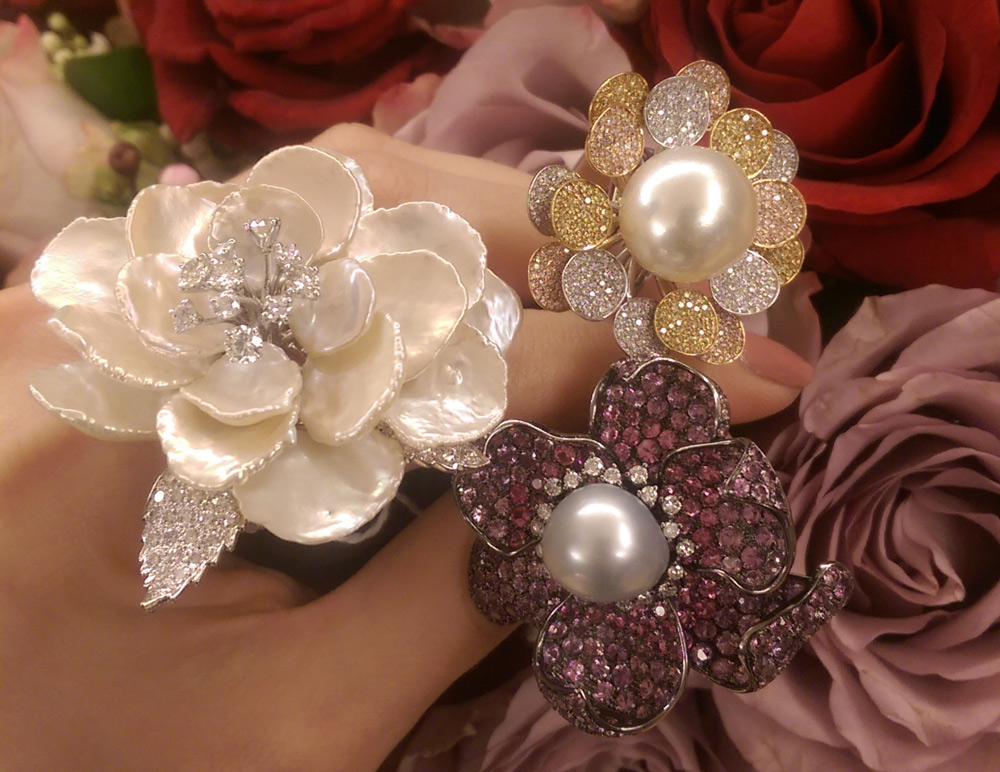 var OB_platformType=3; var OB_PlugInVer='8.0.0.0_Regular';