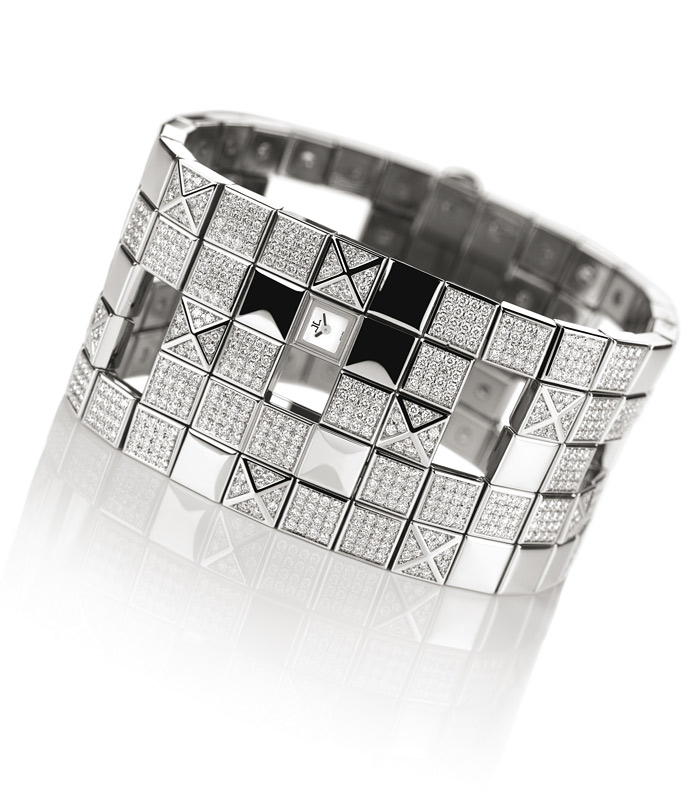 Both diamond watches above are by Jaeger Le Coultre
If you're going to Salon QP, London's international fine watch expo 6th-8th November 2014, look out for 'Gems of Time', an exhibition that "celebrates the heritage, glamour and craftsmanship of high jewellery watches" with pieces by Piaget, Cartier and Bulgari alongside a new timepiece from De Beers and an extraordinary watch by Backes & Strauss, the world's oldest diamond company.
Curator Caragh McKay, editor of the Telegraph's flagship watch title Telegraph Time, intends to "reveal the creativity and craftsmanship that beat at the heart of these watches". Even the space at the Saatchi Gallery where the exhibition will take place has been specially designed by Leila Latchin: it looks like a contemporary jewellery box and is said to be "perfect for housing these horological jewels". In addition, 'Gems of Time' will showcase fine-jewellery drawings by fashion illustrator Nuno da Costa that are to be "incorporated into the design of the show to provide a dynamic and intriguing exhibition".
Both the retro and the contemporary are explored by 'Gems of Time' as watches worn by Elizabeth Taylor and HRH The Queen are featured alongside women's watches, exhibited in their own right, that have only just been released. According to Caragh McKay, whether a "glittering serpent or panther circling the wrist, a ribbon of gold with a precious stone dial or a cuff with a dial as a gem in a puzzle of links – the breadth of creativity, vision and dazzling skill currently being applied to high jewellery watch design is extraordinary. 'Gems of Time' will highlight this in a very contemporary way, while celebrating the magnificent heritage of great jewelled watch design."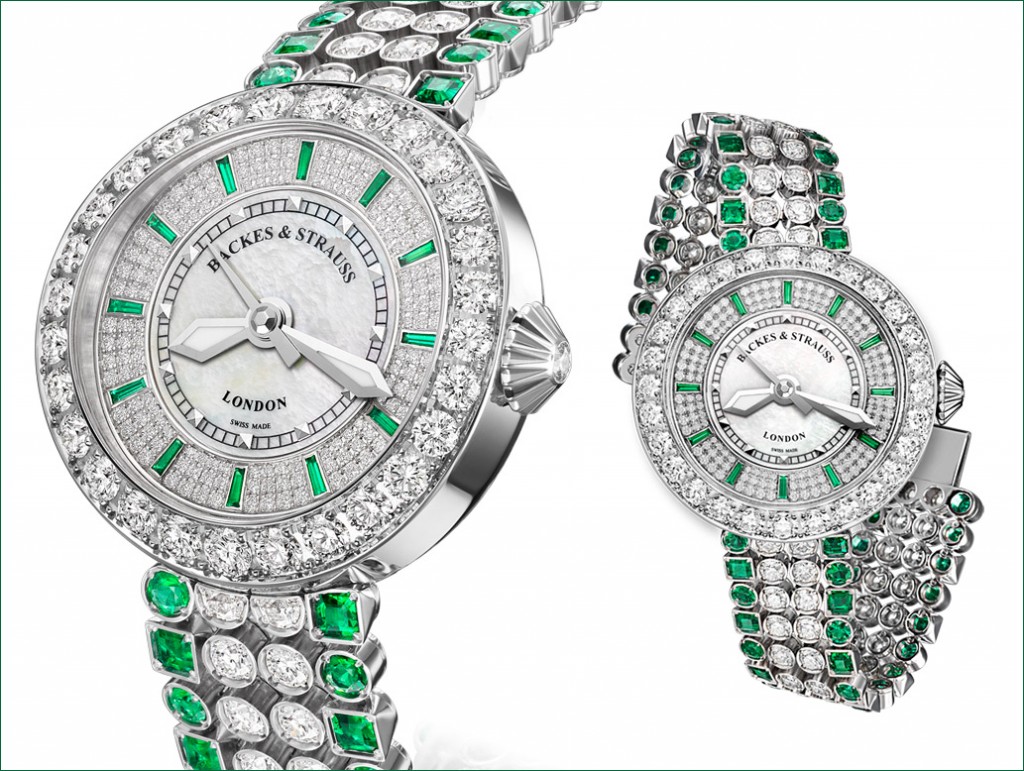 The Harrods Princess by Backes & Strauss – made especially for Harrods as a celebration of their own Biennale, showcasing its credentials as bespoke craftsmen, this piece has been hand-set with 80 Gemfields Zambian emeralds and 241 natural diamonds.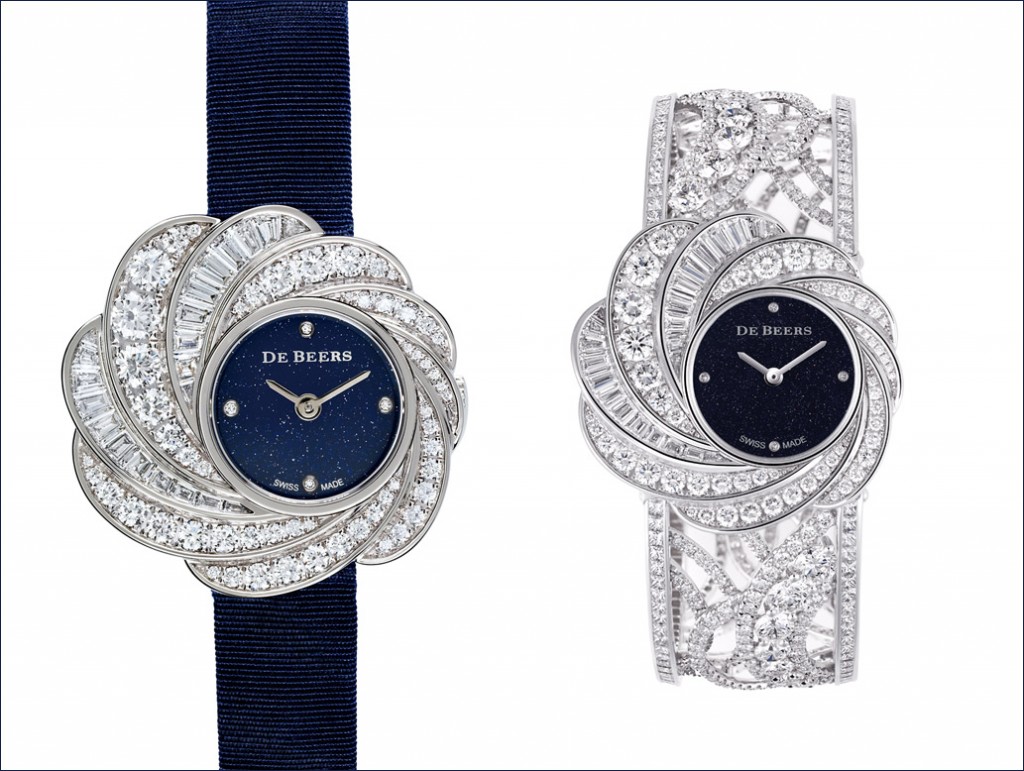 The Aria Collection by De Beers – these swirling forms represent the movement of light, captured eloquently in their timepieces. Designed and created by Hollie Bonneville-Barden, it encapsulates the skill of the new generation of high jewellery watch designers.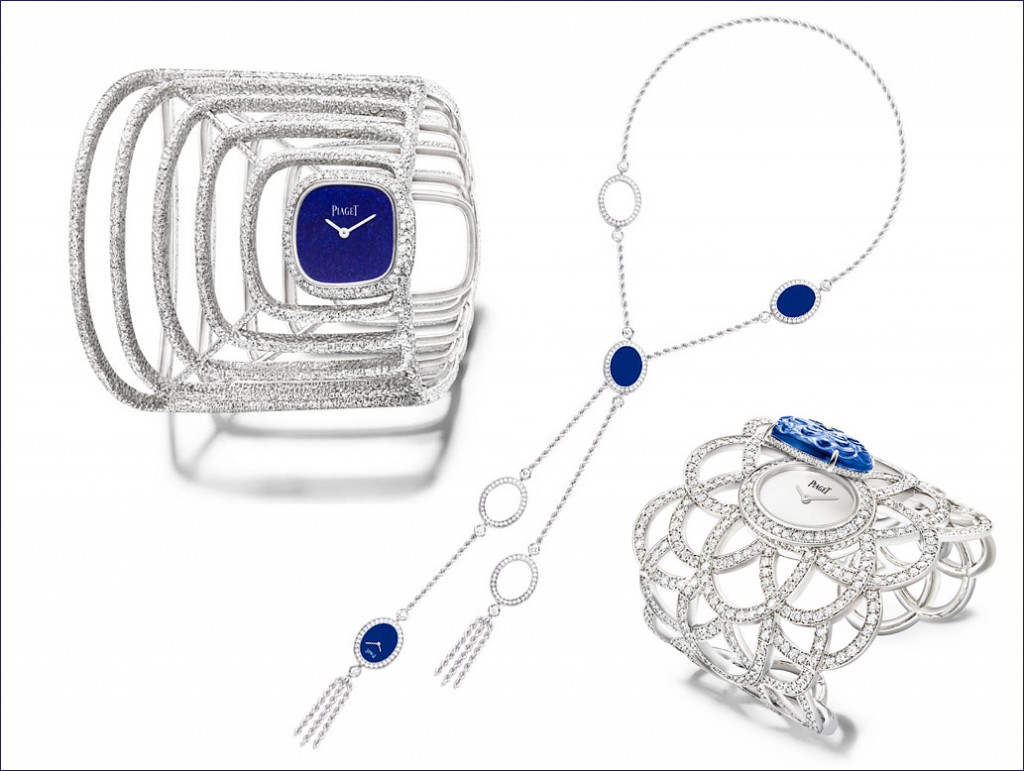 Sautoir necklaces and cuff watches by Piaget – these pieces are inspired by its heritage designs and yet are deceptively modern. In addition to contemporary pieces, Piaget will also exhibit key pieces from the vintage collection.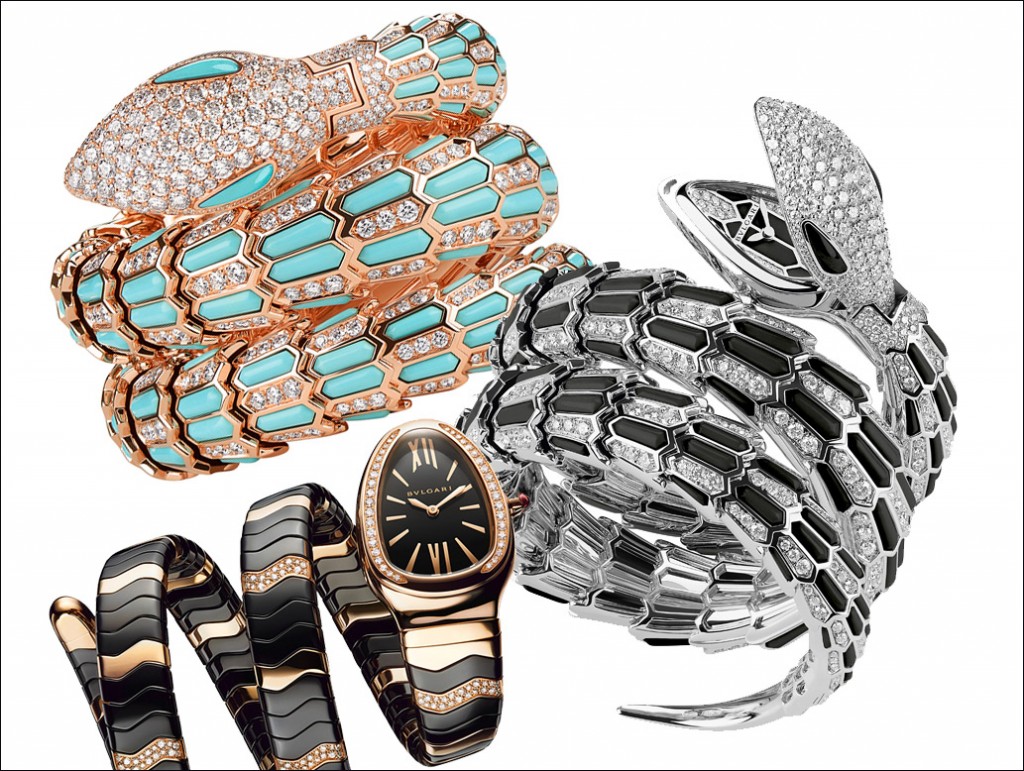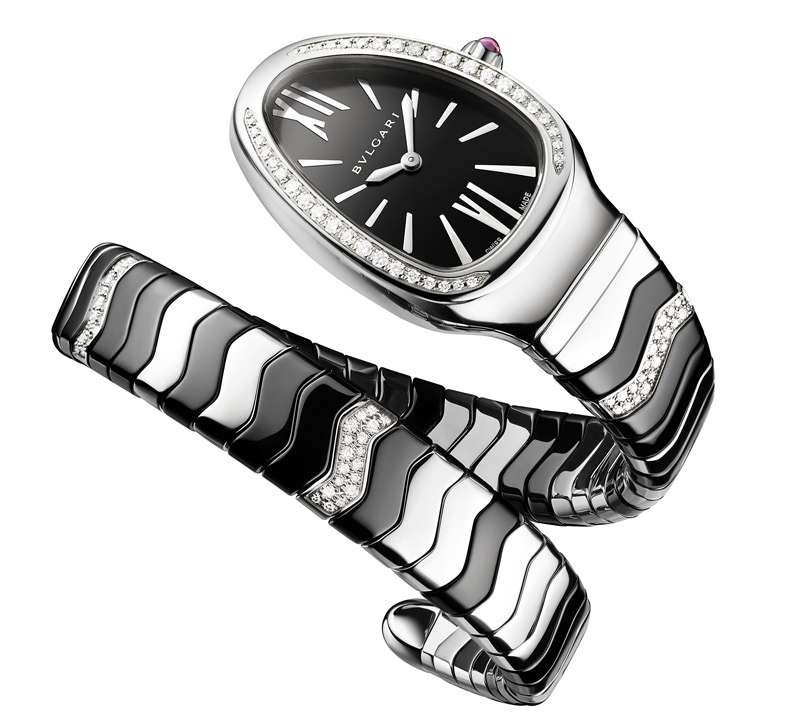 Bvlgari will display their jewelled timepieces which represent the signature snake motif – the Serpenti. Since the 1940s, with the creation of bracelet-watches in the form of a snake, the serpent has been one of Bulgari's most emblematic and eternal symbols.
These are just a few of the watches to be on display. Founder and director of SalonQP, James Gurney, says that he's "particularly pleased to have 'Gems of Time' as part of SalonQP as the exhibition covers one of the most exciting and dynamic areas of watchmaking, quite apart from offering a more feminine, and frankly glamorous, aspect to SalonQP."
Dates: 6-8 November 2014
Tickets available from www.salonqp.com
Location: Saatchi Gallery, Duke of York's HQ, King's Road, London, SW3 4RY