Operating from his Villa Mozart showroom, Giempiero Bodino translates the visual aesthetics of the past into rather contemporary pieces by merging classic elements of design with modern styling. He believes that high jewellery creations can and should be worn with a crisp white shirt paired up with jeans rather than a luscious evening gown. Such outlook brings a new dimension to perception of high jewellery, making it less pompous but not less important.
KP: You have been a 'ghost designer', as you call it, at Richemont Group for many years. What made you want to come out and finally create jewellery under your name?
GB: In fact, it was not myself but Richemont's Chairman, Mr. Rupert, who announced the creation of a new High Jewellery Maison within the Group that would bear my name. It was a blessing to have this opportunity as it allows me to fully express my creativity in its various declinations.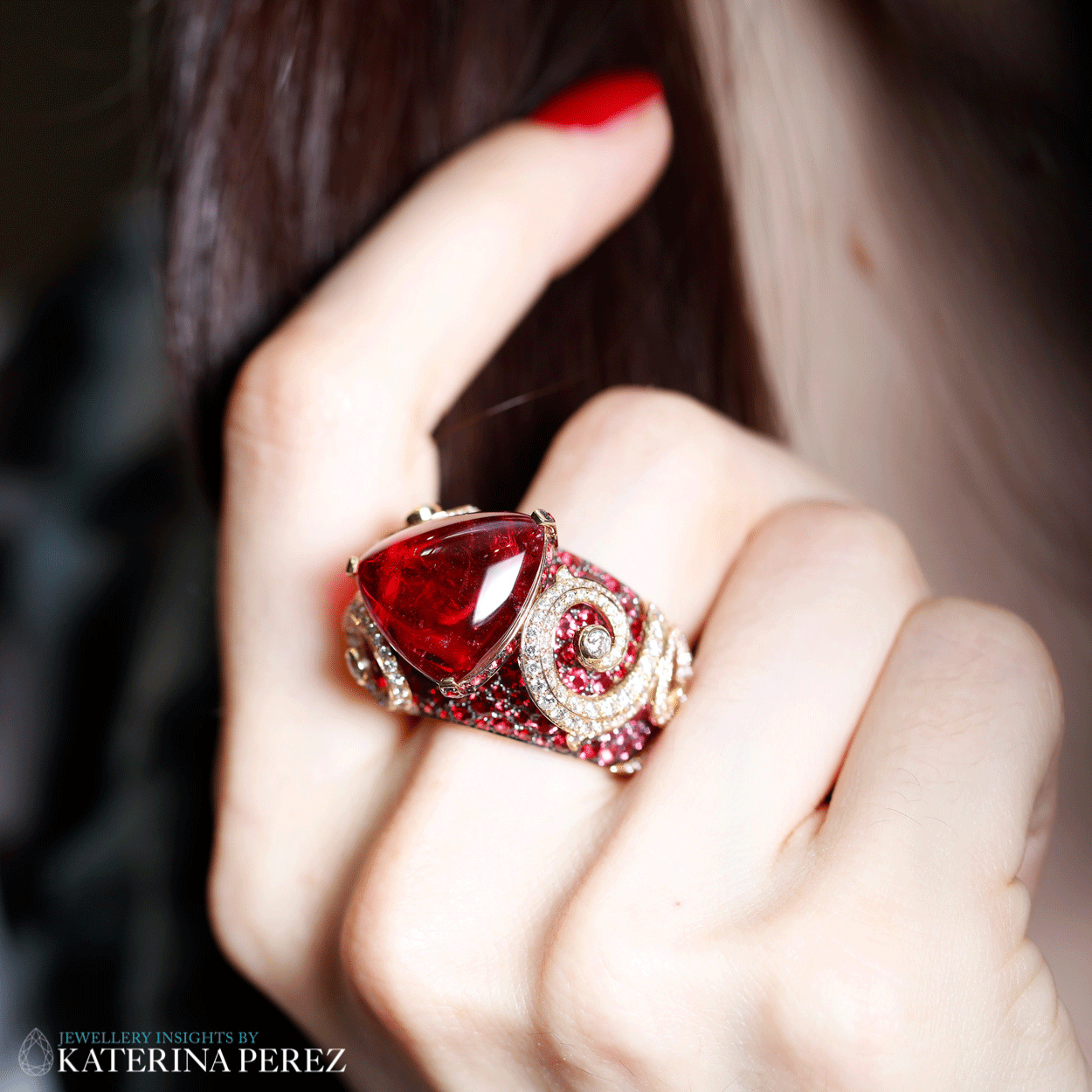 KP: In the world of high jewellery and in your collections there is never two jewellery pieces that are the same. What attracts you in the concept of creating something truly unique?
GB: I believe in the uniqueness of my creations as much as the uniqueness of the woman who wears one. In my mind jewellery, especially High Jewellery, must speak to one's soul and to achieve that it should be very personal.
KP: In your latest collection presented in Paris during the Haute Couture week you presented many a transformable piece. Why suddenly so much attention to wearing jewellery in various ways?
GB: I always try to experiment with design and believe that High Jewellery should also be conceived in modern ways. One of these ways is transformability. As you mentioned, quite a few of the creations presented in July at the Ritz Paris hotel had this characteristic – for example, a number of necklaces could be transformed into brooches or earrings, or parts of necklaces could be taken off and worn as pendants. Making jewellery versatile lends the possibility to wear it in so many different ways. The variety of combinations is only limited to one's imagination, everyone can wear the jewel to suit different occasions and moods.
KP: One doesn't need to be a jewellery connoisseur to immediately notice your love of colour. Where does it come from?
GB: My love for colour is certainly inherited by my Italian origins. Shades of green, blue, and so on are all part of our Mediterranean peninsula. I am also very much attracted by the particular tones of less common stones – such as the intense red of spinels or the light blue of tourmalines. I am particularly fond of the so called 'happy colours' and like to play with their combinations and explore often unusual combinations of contrasting hues.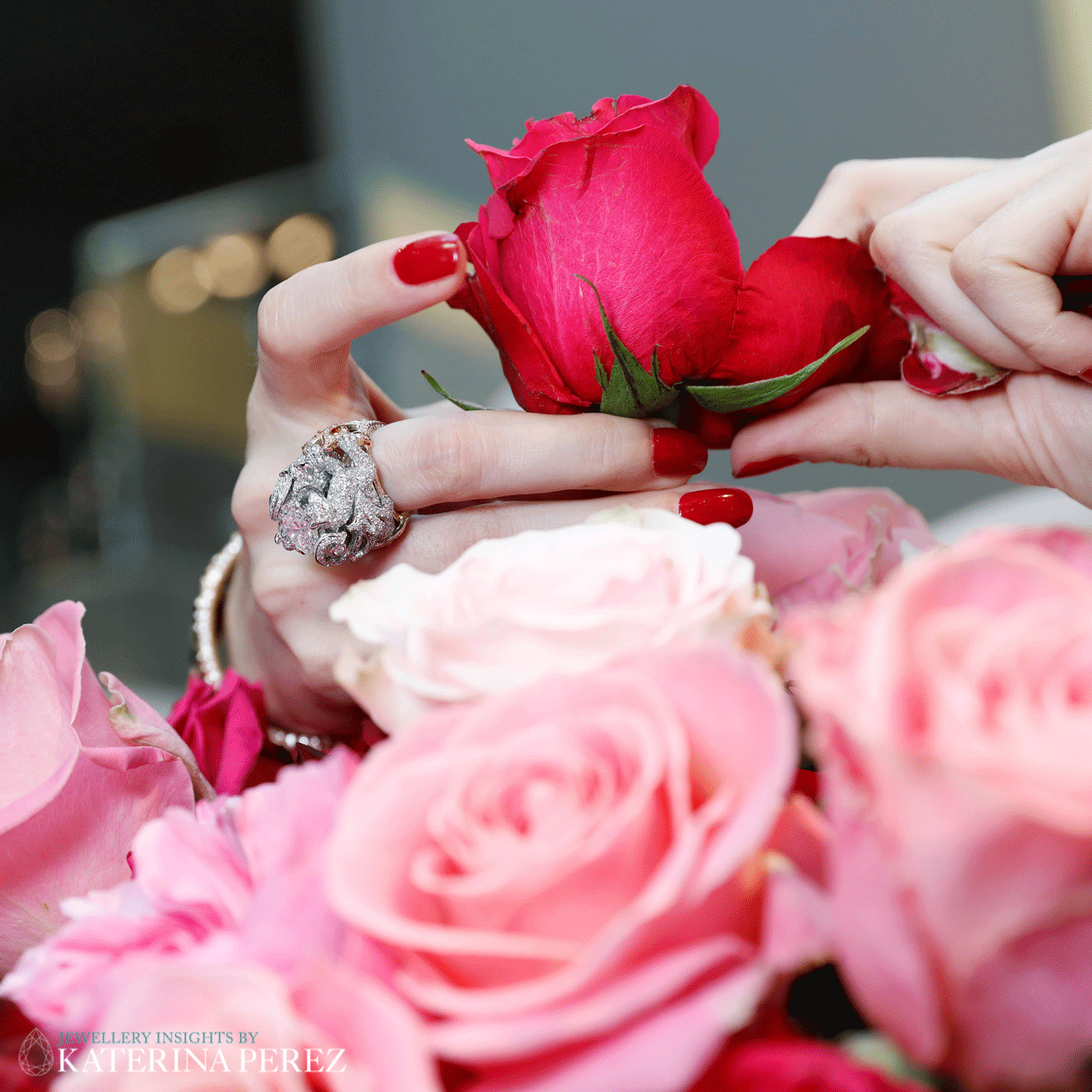 KP: Giampiero Bodino jewellery is also remarkable for its three-dimensional look. Does your passion for volume have something to do with the automobile design you were specialising in in the past?
GB: For sure, my past studies in architecture and my first working experience with Giugiaro in designing cars certainly are key in the evolution of my sketches and consequently in the creation of my jewels. Just as with colours, I pay a lot of attention to volumes and to the plays of light that can originate from them. Three-dimensionality is essential to give life to a jewel.
KP: Please, tell us about the jewel you wear yourself – the statement ring in shape of a dragon?
GB: I actually have more than ring, but this one I wear the most. The double-headed dragon – a fantasy creature designed by me in yellow gold with two diamonds – rotates. Two short phrases are engraved in Italian on the two sides – one says "I will never be anyone" and the other – "Nobody will ever be like me".
KP: It resembles sculpture in miniature, like the majority of your jewellery. Enriching them with elaborate elements makes it easy to shift from an intricate jewel to one overloaded with details. How do you find balance?
GB: Each of my creations is based on a combination of there key elements: shapes, volumes and colours. The perception of a fulfilled balance that I get from all of them combined in one jewel indicates the right moment for me to stop.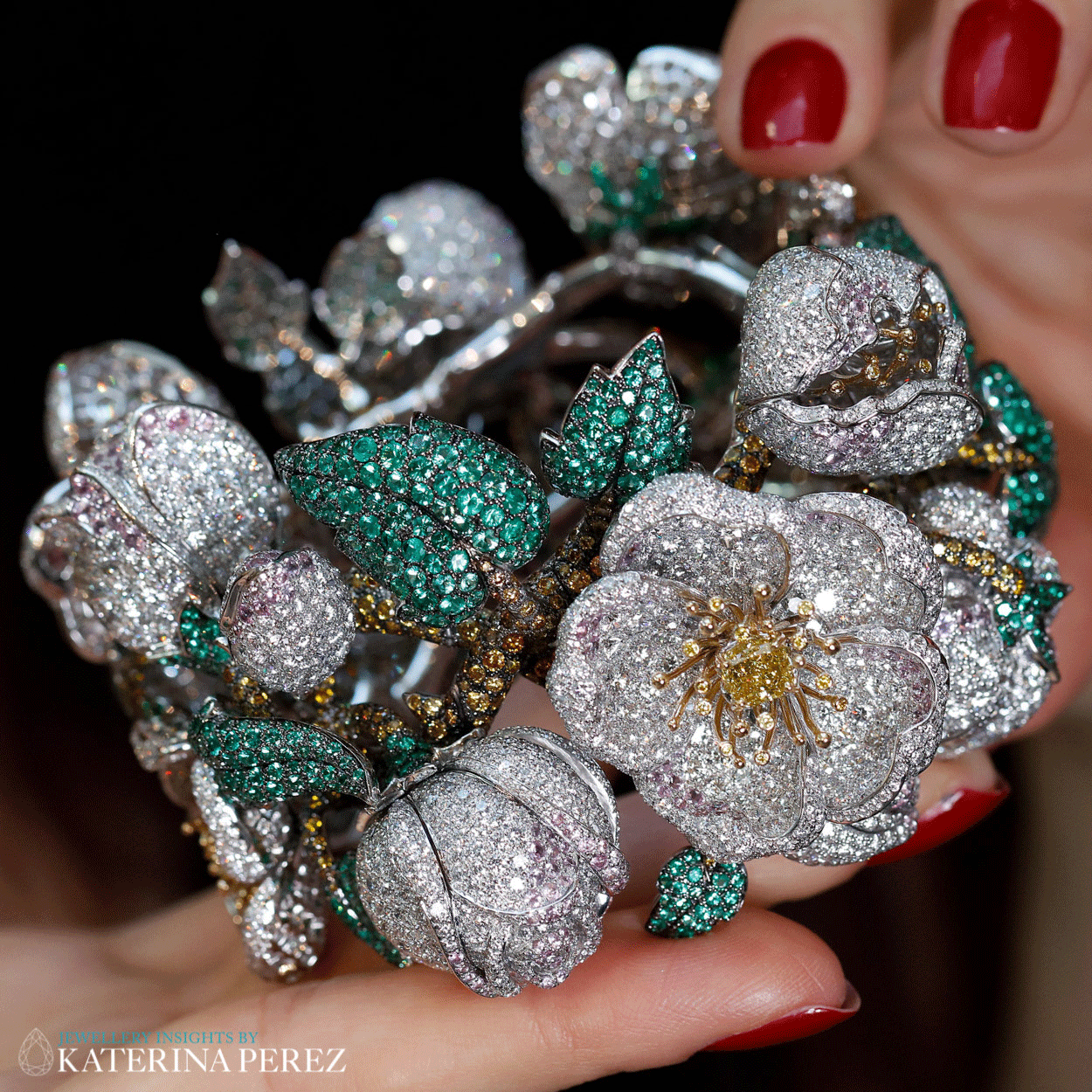 KP: Now let's talk about your specialty – bespoke orders. How do you translate a client's idea in a piece of jewellery, what helps you understand what they want?
GB: Jewellery must speak to one's soul. So I believe high jewellery should somehow reflect and integrate with the personality of the woman wearing it. I am a person who likes to listen, observe and imagine so while doing that with a client I sketch the future jewel. It's all about interpreting a woman's desires and making her dream – jewellery wise – materialise.
KP: So basically you translate one's emotions into jewellery. Can you tell us about the jewel which was the most emotional for you to create?
GB: Of course. The African Paraiba tourmaline Barocco chocker necklace showcased at the 2014 Biennale des Antiquaires is certainly one of the highlights for me so far. The piece came to my mind after I was shown a lot of the stones together. I immediately visualized the creation, with its different shades of blue reminding me of the Mediterranean Sea which I am very fond of.
KP: Italy and architecture have without doubt been your main source of inspiration since the first pieces presented in hotel Bristol Paris back in 2013. Have you thought of feeding your creativity from something else now?
GB: Italy is part of myself. Not only because I was born in Torino, but also because I am deeply in love with the Italian arts and culture. And nature…well, I love it so much too, especially the sea. All of these elements will for sure continue to be the main inspirations for me to create, however, they will evolve just as I do. Nevertheless, my Maison will always stay true to itself, it will remain contemporary and Italian.