The 'Hortus Deliciarum' ('Garden of Delights') is the first high jewellery collection which is the brainchild of Gucci creative director Alessandro Michele. It is based on the brand's codes and design motifs that are dear to Alessandro and have already become a part of the canon of Gucci's iconography.
The inaugural collection contains an astronomic sum of over 200 pieces, which fall under three themes: 'Eternal Love', 'Animal Kingdom', and 'Solitaires'. Within these lines we find foliate motifs necklaces and chandelier earrings which refer to the current trend for grandiose Rococo and Baroque inspired jewellery. Contrasting colours of cabochon gemstones and chain link diamond pavé necklaces with animal motifs also keep the collection fashionable and of the moment. Allusions to Gucci's costume jewellery and fashion lines can be found in the heart shaped gemstones of up to 20 carats, which pepper the seriousness of the medium with the irreverent humour that the house is recognised for.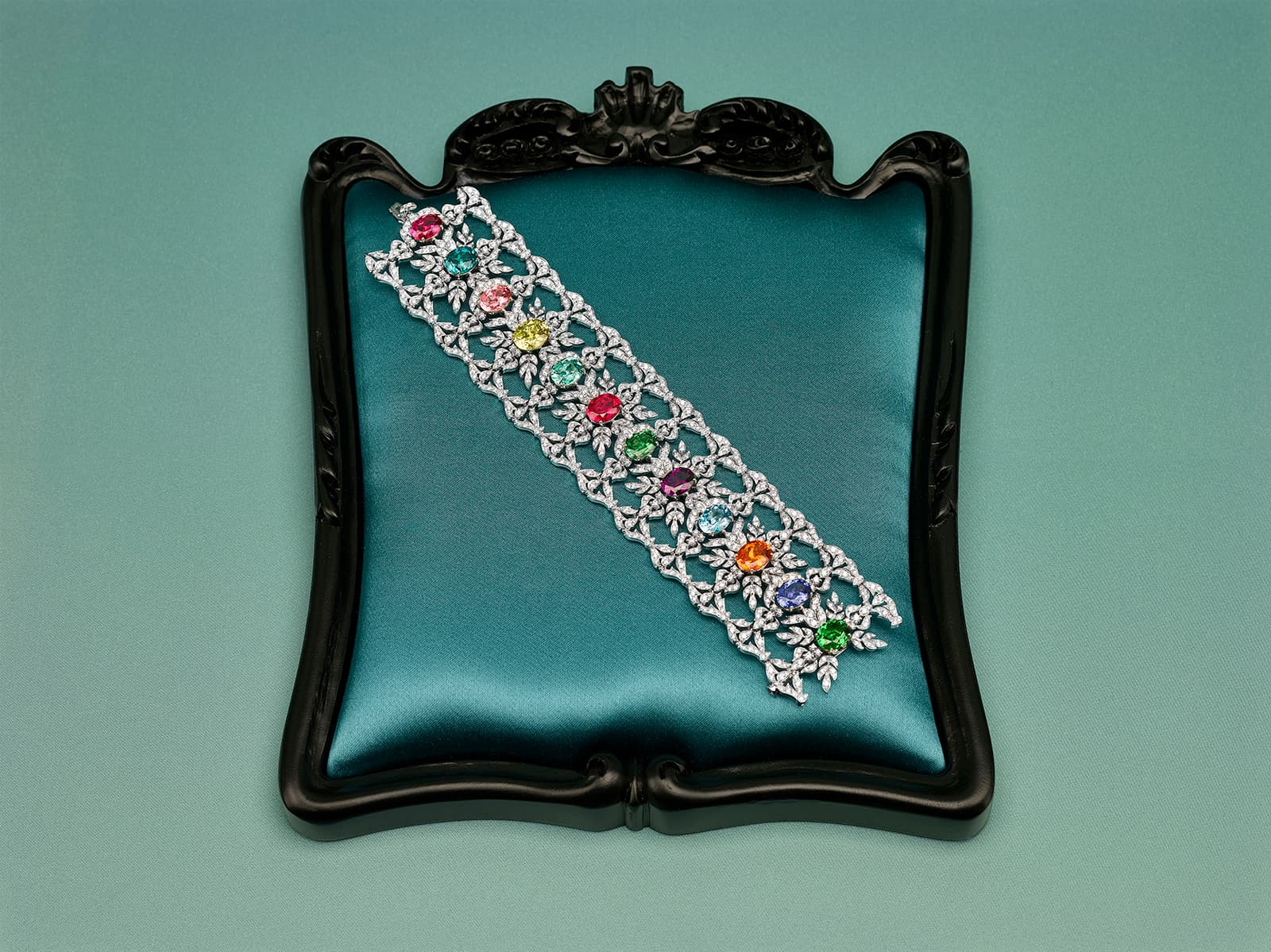 In its 'Eternal Love' chapter, Alessandro Michele offers us jewelled interpretations of some of classical emblems that are associated with this divine feeling. You will find bracelets, tiaras, rings, en tremblent brooches and earrings all embellished with arrows, floral motifs and crucifixes that are a nod to the devotional love of the Renaissance. The white and yellow gold which the collection is set in is polished to shine as bright as possible.
The 'Solitaires' collection is also bursting with an abundance of gemstone colour exhibited by impressive sizes of either pear cut, cushion cut, step or round cut rubellites, emeralds, aquamarines, morganite, sapphires, amethyst, Imperial topaz, Paraiba tourmalines and more. The most notable thing about this high jewellery collection is undoubtedly the vivid, almost neon saturation of colour in the gemstones which Gucci has employed. Renowned for his passion for jewellery and poetic vision, Alessandro Michele has personally sourced unique stones for his first fine jewellery collection.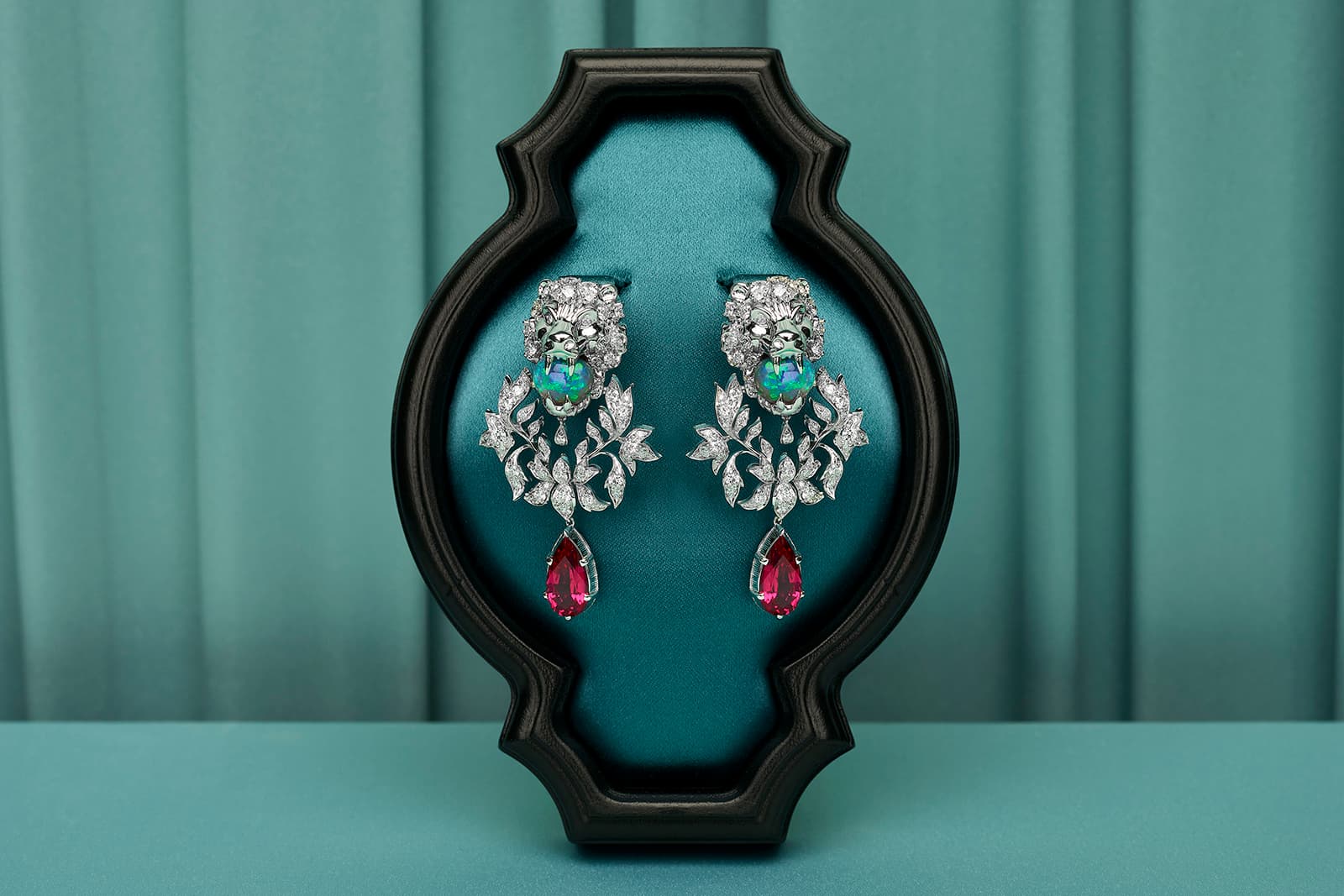 Opals also have a special place in 'Hortus Deliciarum' and appear fashioned as cabochon in a number of jewels, including the 'Lion' ring, earrings and the hero necklace. One statement creation is the 30 carat carved white opal Ouroboros serpent atop an engraved yellow gold ring. It belongs to the 'Animal Kingdom' chapter which is a mythic bestiary and an ode to ancient fauna.
Discover Gucci's 'Hortus Deliciarum' at 16 Place Vendôme, in plush, rich surroundings of gem toned décor. In the midst of ebonised wood cabinets, antique mirrors and Gucci furniture, you'll experience both fine and haute joaillerie from this luxury brand.