The story of the Hancocks family business dates all the way back to 1849, when Charles Frederick Hancock opened a jewellery shop on the corner of Burton and Bond Street just five minutes' walk from where the boutique is located today. In just a few months he established a superb reputation as a purveyor of fine jewellery, valuables made from silver as well as diamond dealer, even attracting the attention of the British royal family. Within less than a year of founding his company, Mr Charles Frederick Hancock received a warrant of appointment from Queen Victoria recognising the fact that his establishment had provided its services to royalty.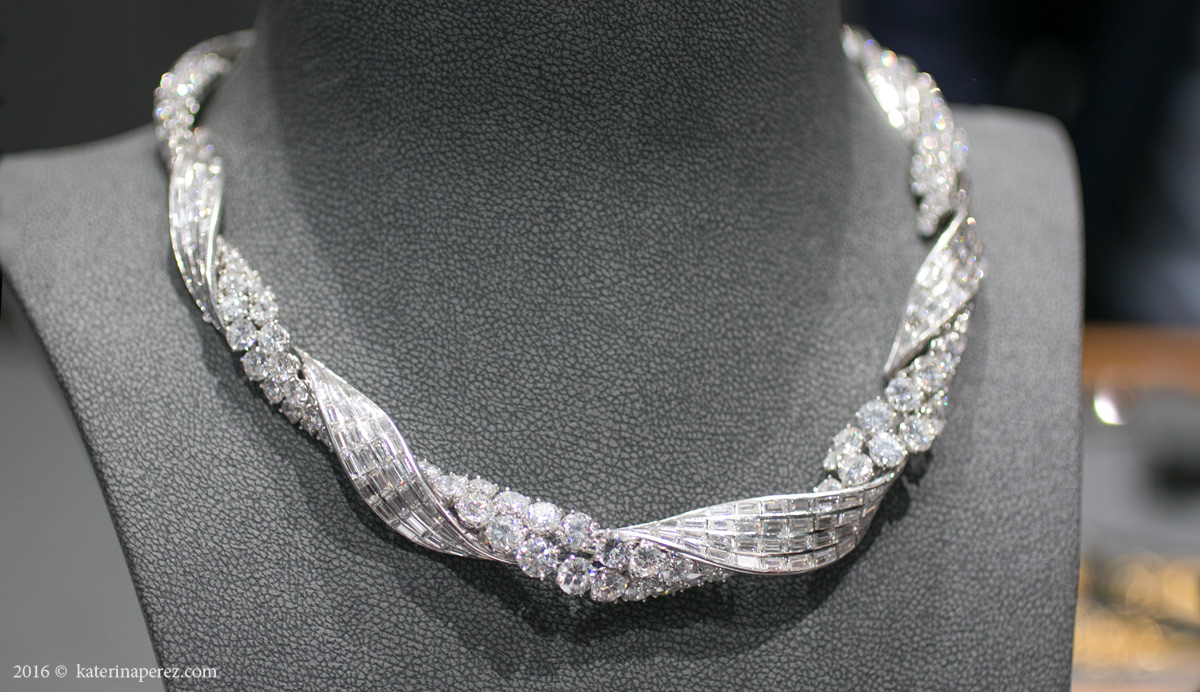 It didn't take long for this prestigious recommendation to bear fruit beyond the borders of foggy Albion – even Napoleon became one of Hancock's prestigious clients (a fact witnessed by the entry from that day in the journal kept by the shop's staff since its opening). Hancocks' reputation continued to grow in earnest over the years, receiving a royal warrant from Prince Edward VII in 1863, followed in 1911 by one from King George V and then Queen Elizabeth, the Queen Mother, in 1962.
Today the brand remains a family-run business, headed by the Burton family, who took it over in 1992, relocating the boutique to Burlington Arcade – five-minute walk from the original boutique location. They have succeeded in maintaining Hancocks' status as one of the finest jewellery companies, specialising in antique jewels from eponymous jewellery houses. In their collections you can find pieces ranging from Art Nouveau to Art Deco, with jewellery from the imaginations of legendary brands like Cartier and Van Cleef & Arpels. It's not just antique masterpieces though that one will find at Hancocks: the boutique also offers bespoke jewellery which adheres to an old-fashioned aesthetic, often completed with important gemstones and old-mine-cut diamonds.
The jewellery on offer at the boutique is unique and inimitable, combining high-quality materials and impeccable heritage. Take, for example, their diamond necklace made in 1950 by Pierre Sterlé (photo above), a perfect illustration of the technical jewellery craftsmanship of the mid-20th Century. Even today few people could create a jewel with two twisting rows of round diamonds which overlap with a trail of perfectly cut, equally sized baguette diamonds. The necklace sits perfectly on the neck in spite of its curves and the volume of the stones and can be separated into a pair of bracelets.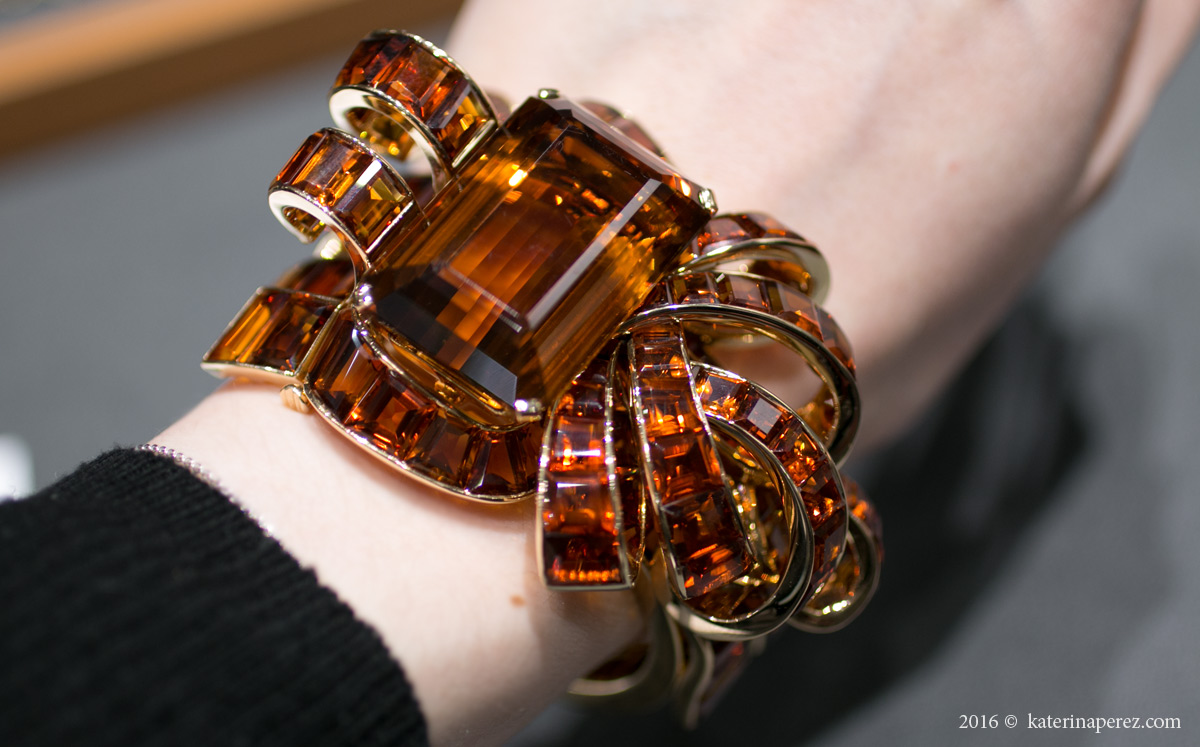 Another incredible jewel, one of Hancocks' transformable pieces, is a necklace with a detachable brooch which comes as part of a suite with a bracelet, designed by New York's Trabert & Hoeffer-Mauboussin (see above and on the right). The jewellers have achieved a remarkable feat in finding such a large number of citrines perfectly matched in colour, cutting them to such a high calibre and setting them to a voluminous bow necklace. The set dates back to the 1940s and is a prime example of the Hollywood glamour of the time.
There are some simpler but no less marvellous designs in Hancocks' collections too, such as a pair of diamond drop earrings (see the photo on the top of the page) featuring two beautiful old-mine teardrop diamonds cut from the same rough, mined between 1860 and 1880. One of the stones weighs 10.33 cts, the other one 11.83 cts; they are unquestionably two of the most superb diamonds I have ever laid eyes on.
During my recent visit to Hancocks I saw one utterly striking new addition, a Verdura devant-de-corsage brooch (see the video below), made up emeralds weighing a total of 279 carats and diamonds weighing 13 carats, created especially for Baron Alain de Rothschild's wife, Mary, in 1958. It has two flower heads joined in the middle by two rows of emerald beads. The heads are detachable and can be worn separately as brooches.