"Mr Winston's innate understanding of the components that bring fine jewellery to life - the balance of light, texture and depth - have led to his lasting reputation as the ultimate destination for one-of-a-kind jewels. Mr Winston's passion for creating these incredible works through the use of precious gems was so immense that it was as if he saw jewels everywhere. His world was truly immersed in colour and creativity – a House tradition that persists to the present day." These are the poetic words contained in a press release about the new collection and its rich colour palette.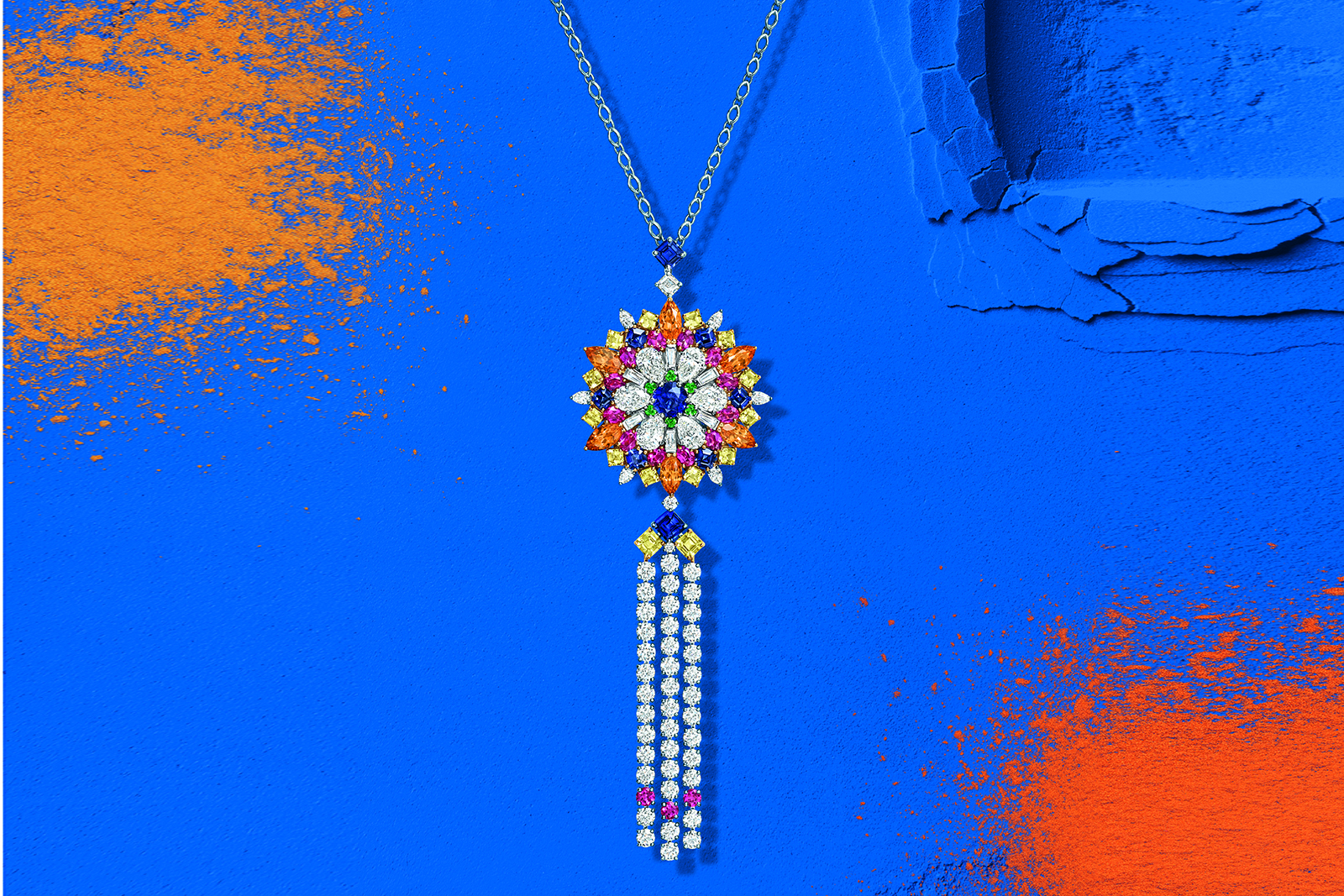 In 1990, Harry Winston developed something unexpected and unique: a watch pendant in the form of a gold tube, encrusted with diamonds and malachite. The item couldn't be defined by the traditional notion of jewellery and was purely creative. Released as a limited edition, it included an interesting element: a rotating work of art that performed a dynamic dance of colourful precious stones when viewed through a magnifying glass. Better known as a children's game, known as a kaleidoscope, not long ago the original piece appeared in Sotheby's Magnificent Jewellery auction in Hong Kong, selling for $32,500.
After almost 30 years, the New York-based luxury brand has returned to the idea of the kaleidoscope, reimagining the theme as a less literal collection of watches and pendants, known as Winston Kaleidoscope. Bright pink and pink-red spinel, aquamarine, tanzanite, ruby, pink morganite, turquoise, tsavorite and sapphires of various hues create the colourful patterns upon 32 pendants.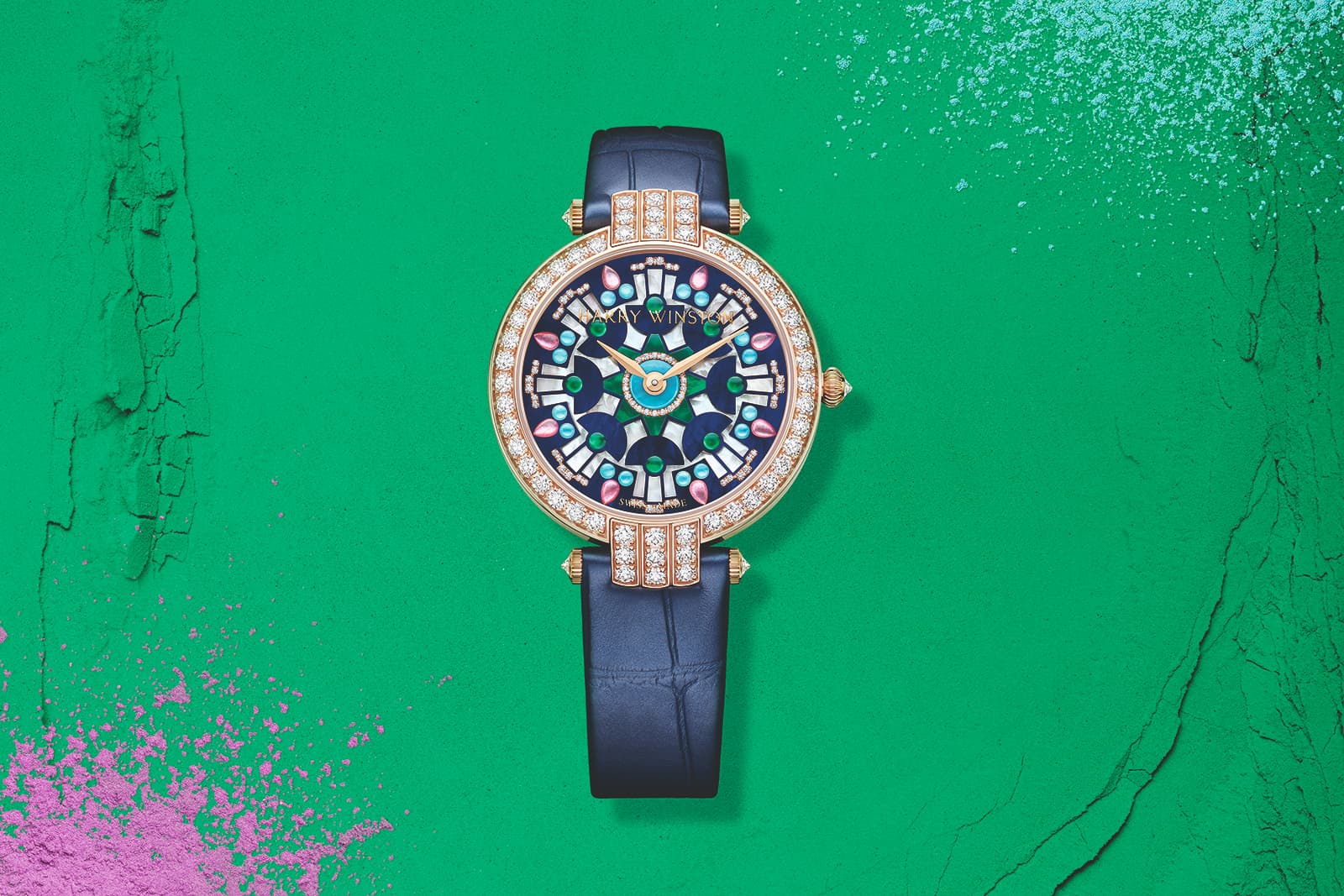 Symmetrical forms appear, almost unbelievably, to float freely thanks to a minimal use of metal – a trick that maximises the shine, sparkle and beauty of the coloured stones within each three-dimensional composition. Every pendant is accompanied by a 30-inch platinum chain, accented with single and small clusters of coordinated coloured gemstones, alongside stone-set design motifs that take the place of traditional clasps.
The pendants are accompanied by 11 different watch models, all of which possess the same brightness and whimsy as their jewellery counterparts: five high jewellery timepieces and six Premier watches. The high jewellery dial is studded with 71 diamonds and housed in a platinum case that encloses a high-quality Swiss quartz movement. The edging around the dial appears like a dynamic vortex made entirely of diamonds, complemented by black spinels or coloured gemstones. The "kaleidoscope" of six Premier models, meanwhile, scatter the bright colours upon the dial and are crafted in gold, with Swiss automatic movements.
The Winston Kaleidoscope collection is a one-of-a-kind ode to Harry Winston's gemstone excellence and the brand's design heritage, as well as a true testament to the creative collaboration of Harry Winston's team of world-renowned designers, gemmologists and craftsmen, all of whom worked side-by-side to create these exquisite pieces.