For December's sale Bonhams have chosen 121 valuable pieces, but the undisputed king of them all is a Kashmir sapphire. The cushion-cut gem weighs 14.13 carats and as the certificate from the American Gemological Laboratories attests, hasn't been heat treated. I don't think it's worth spelling out just how rare these sapphires are – you will already know if you've read my article on stones from Kashmir. The estimate for this lot – number 121 – is £600,000-£800,000.
The most unique pieces of jewellery will always find a buyer – that's a fact. This was confirmed to me by Jonathan Shirley of estate and investment agents Knight Frank. He spoke at the lunch about investing money in luxury goods, and it turns out that over the past ten years investment in jewellery has risen by 150%, 52% of which was in the last five years. This year there's been a rise, albeit modest, of 2%. The average price of a coloured diamond has risen by 117% (the 14.62 carat Oppenheimer Blue was sold of 57 million Swiss Francs!). I found interesting the fact that pearls too have risen in value by 99% in the last five years.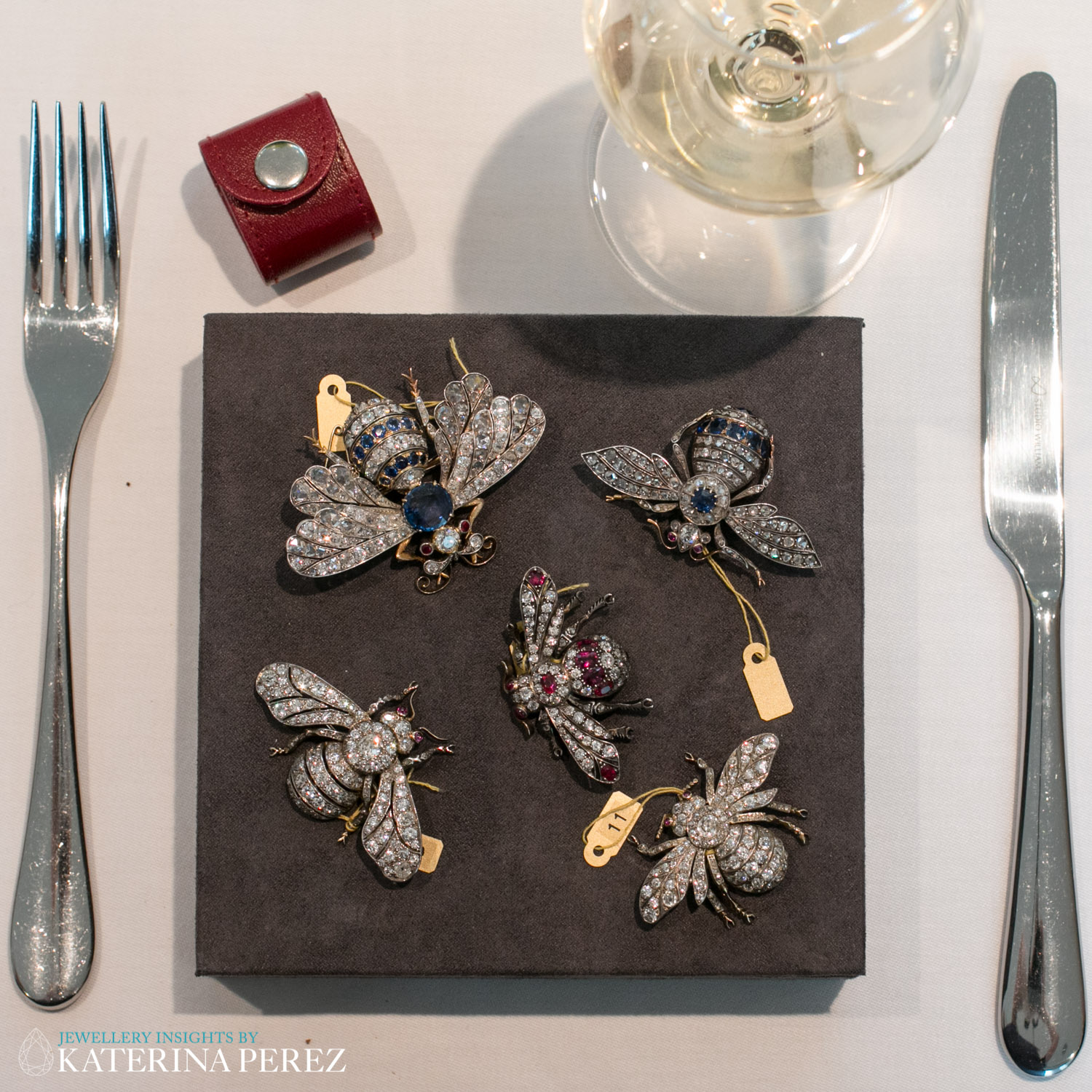 But let's return to the 40 pieces that were presented to us by Bonhams. To me, one of the most curious jewels was a broach made by the oldest jewellery house in Britain – Garrard. Frances Lois, the Countess of Rosse, approached the jewellers at Garrard with the intention of remaking her emerald earrings into a new piece of jewellery. So they became part of a brooch in the form of a dragonfly, made from silver, gold and diamonds. The piece dates from around 1910, and in its original box there's note which records that the brooch was made from a pair of earrings. The diamonds that were added belonged to the Rosse family and the resulting piece was worn by Frances Lois at the coronation in 1911. Pendants with briolette cut emeralds are still part of the design and can be removed and worn separately.
It's impossible not to mention the Cartier brooch decorated with an animal loved the world over – the panther. She lies imperiously on the branch of a tree made of lapis lazuli, and looks down with her emerald eyes. The body of the beast is made from yellow gold and is encrusted with diamonds and polished sapphires. The brooch was made in 1995, but the jewel-cat first featured in Cartier's pieces the first half of the 20th Century. It became their trademark in the second.
You'll see my ten favourite pieces from Bonhams listed below. If you want to take a look at the full list, then head to Bonham's website or flick through the catalogue.
Diamond Necklace. Est £40,000 – £60,000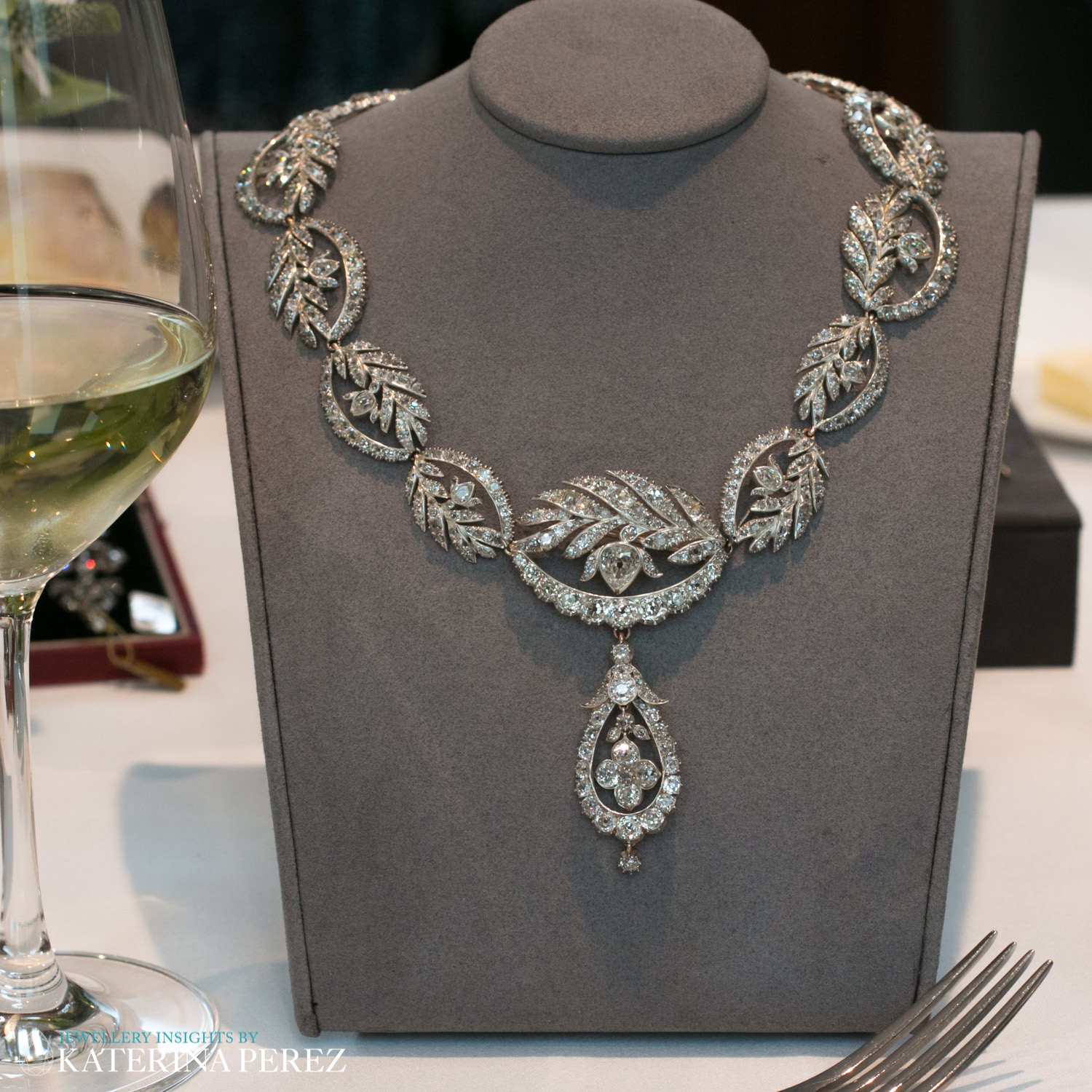 Art Deco Emerald Ring. Est £150,00 – £200,000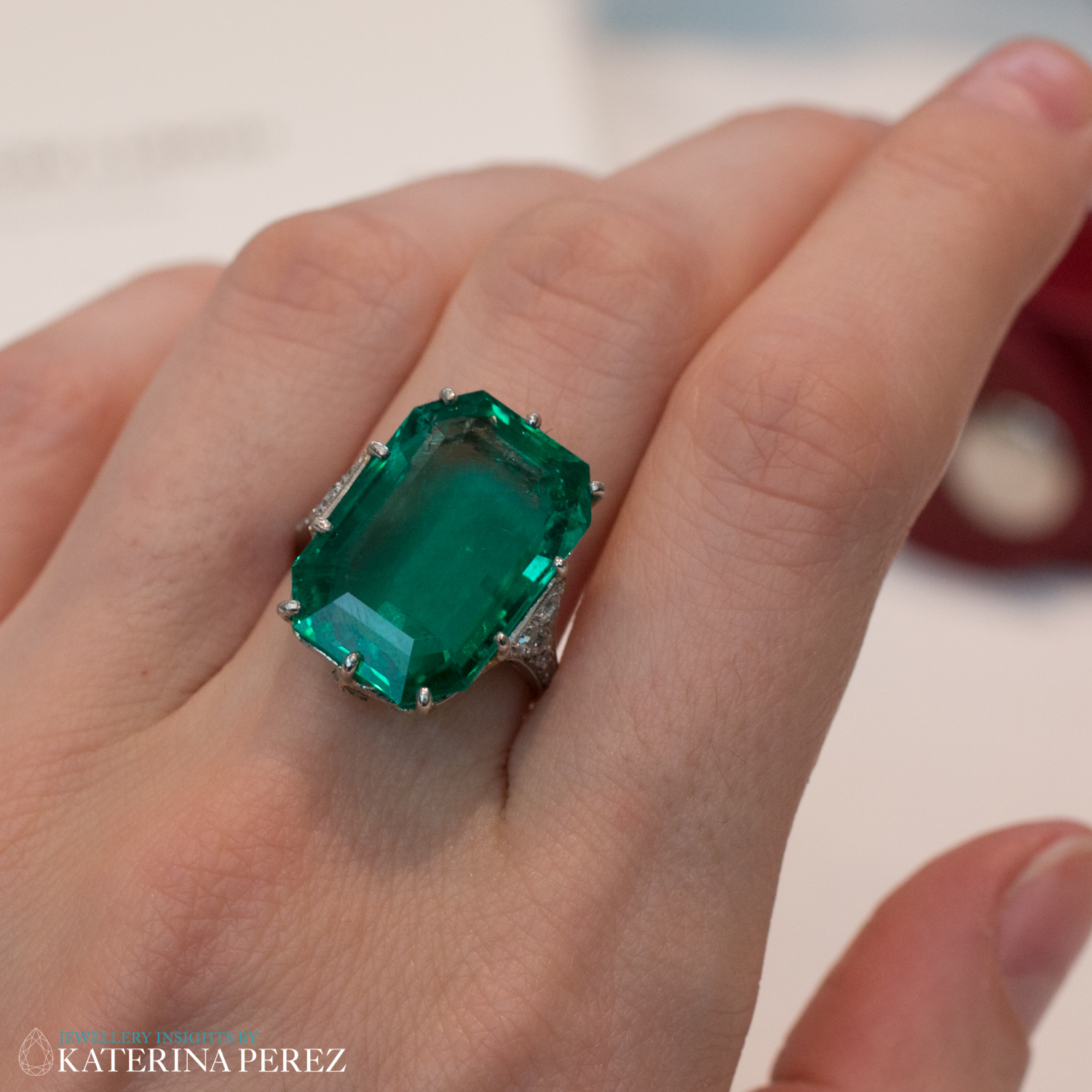 Sapphire and Diamond Bee Brooch. Est £10,000 – £15,000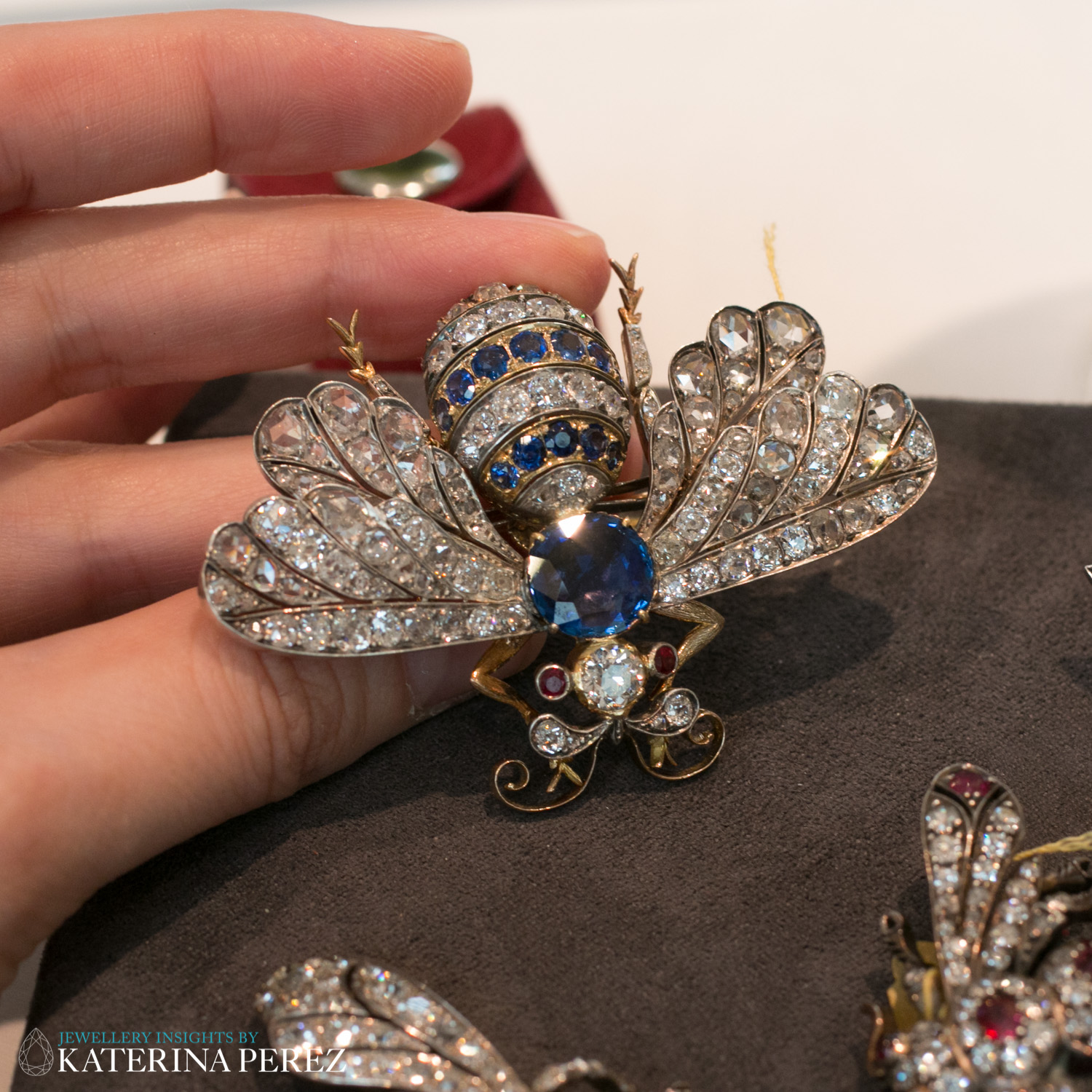 Emerald and Diamond Dragonfly Brooch. Est £30,000 – £40,000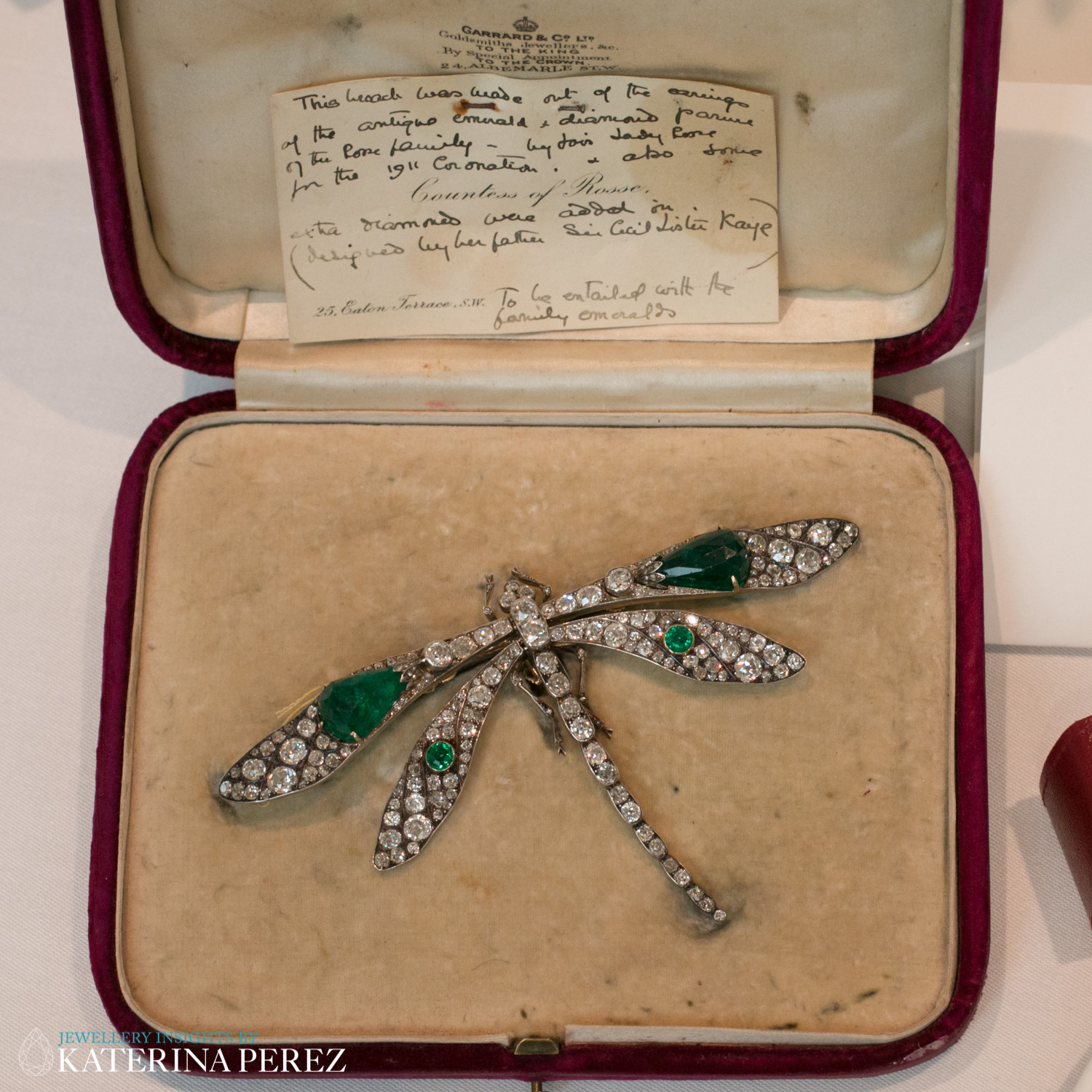 Pearl, Turquoise, Sapphire and Diamond Necklace and Earflap Suit. Est £15,000 – £20,000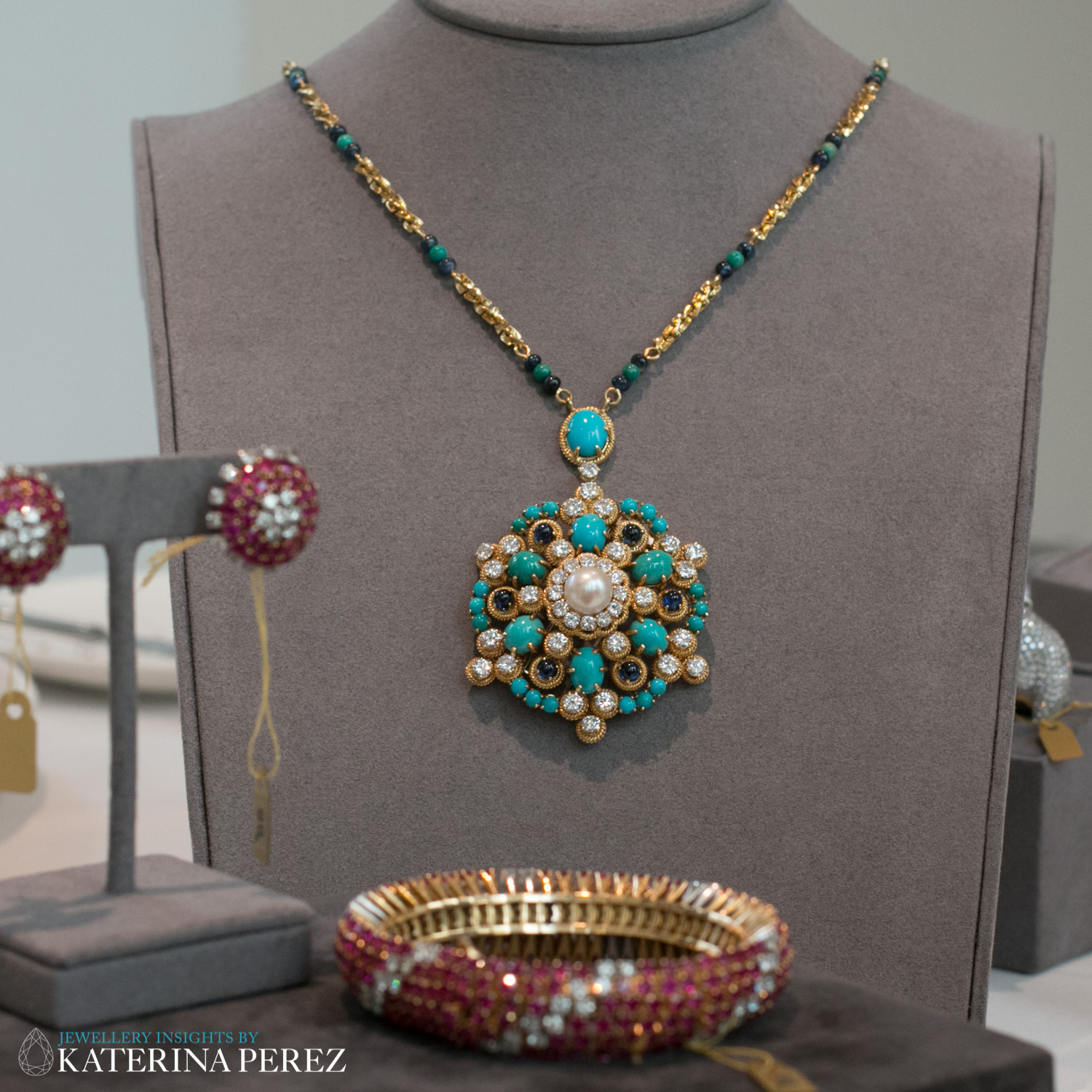 Ruby Diamond and Gold Chocker. Est £6,000 – £8,000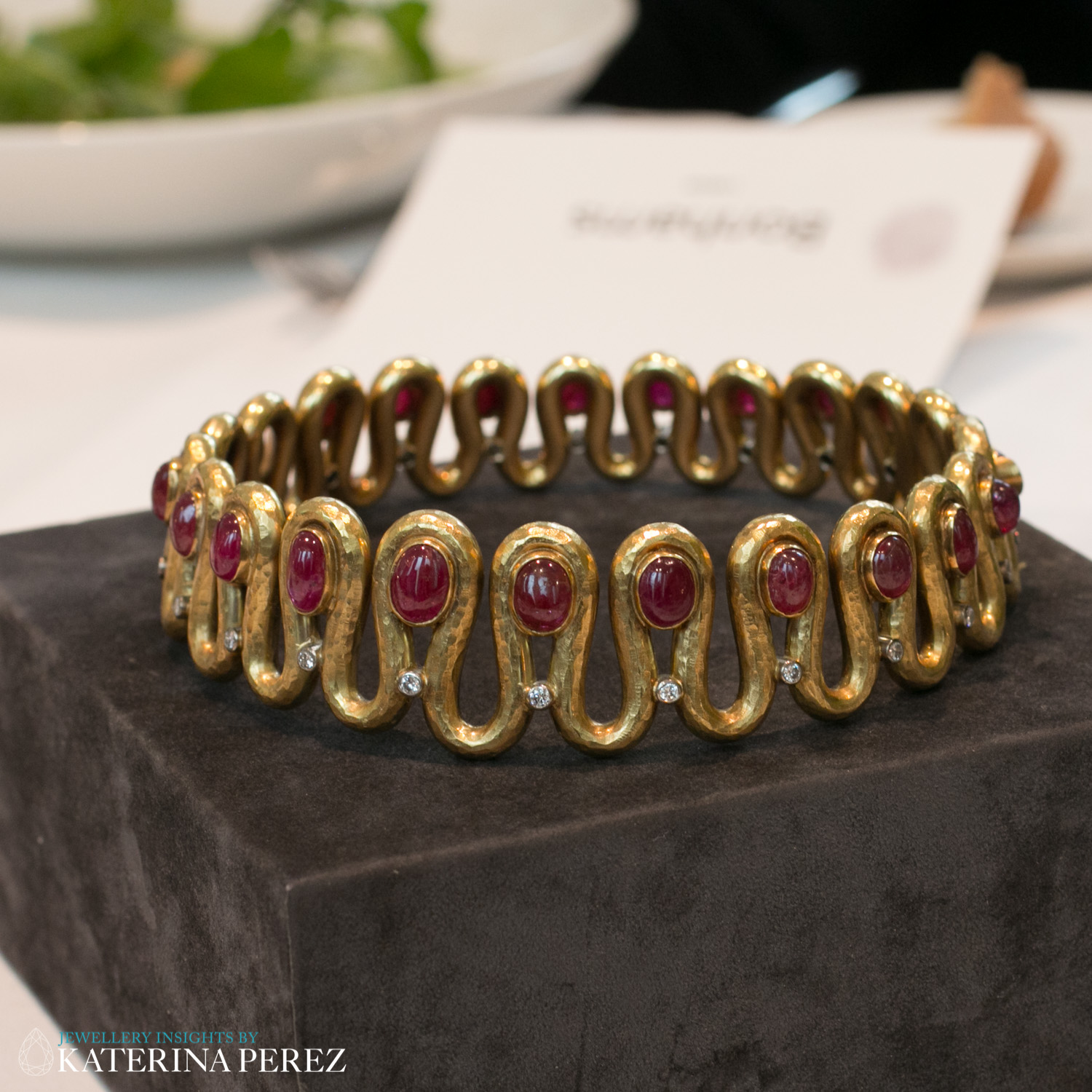 Sapphire and Diamond Flower Brooch. Set £10,000 – £15,000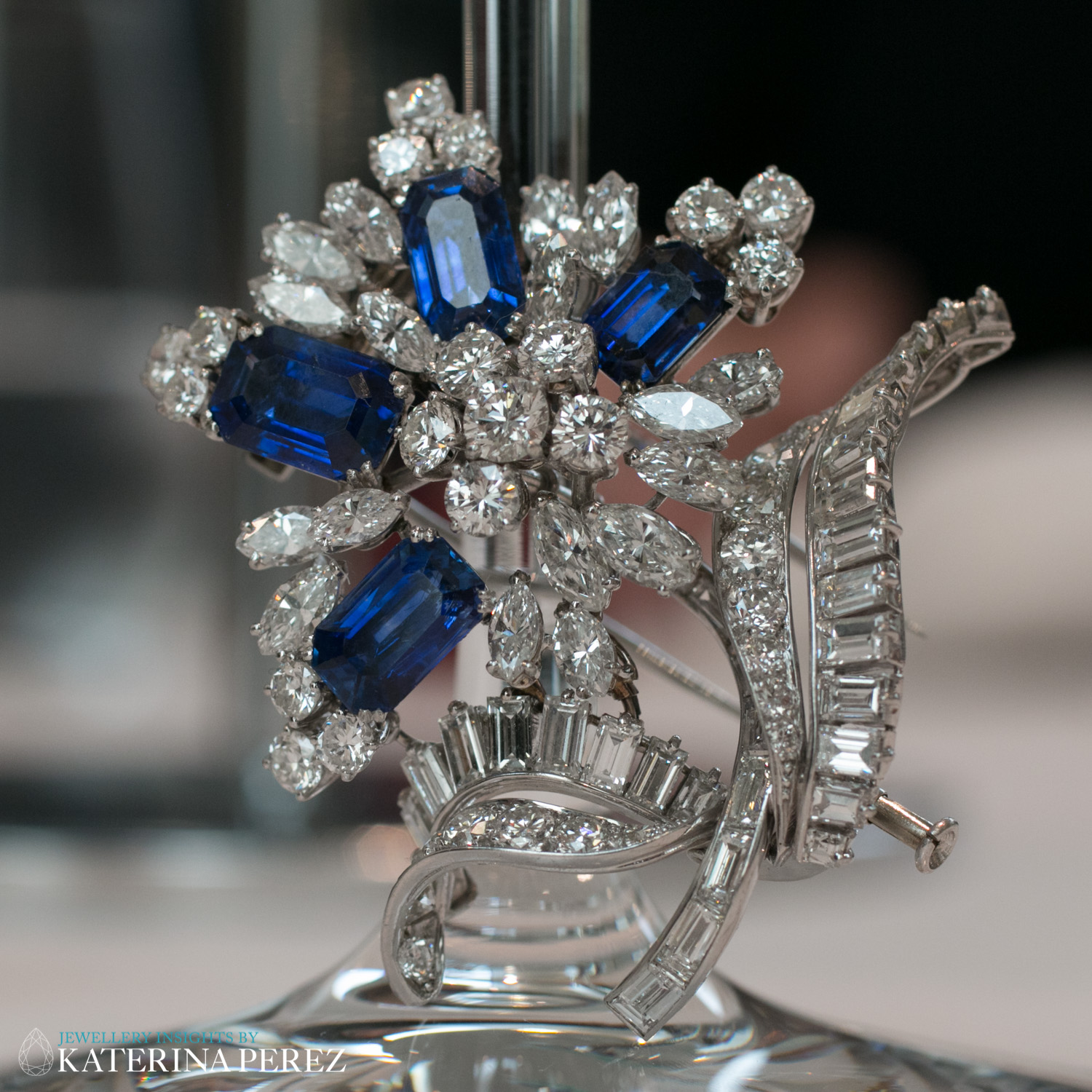 Lapis Lazuli, Onyx, Emerald, Sapphire and Diamond Brooch. Est £120,000 – £180,000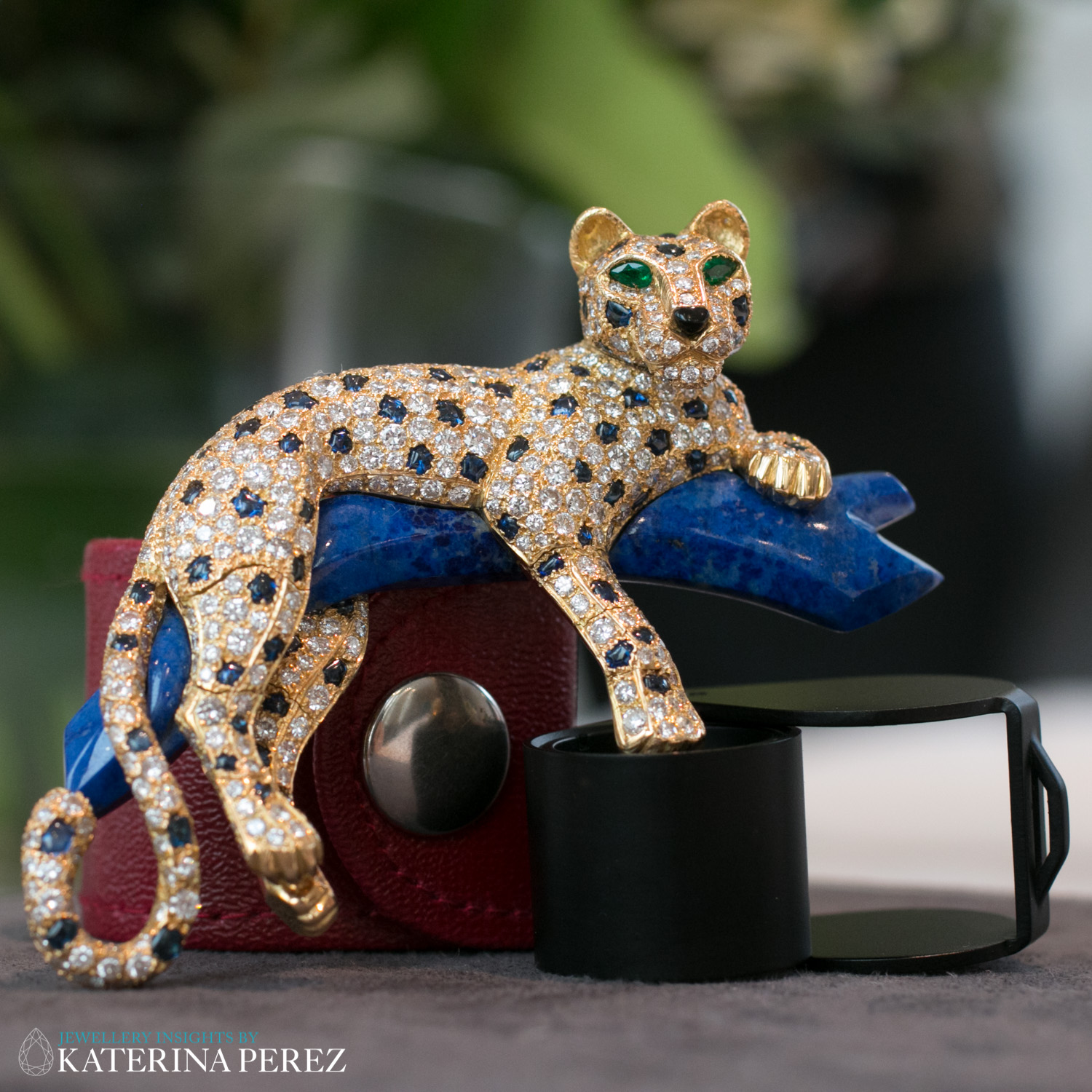 Topaz and Diamond Cross Pendant. Est £50,000 – £60,000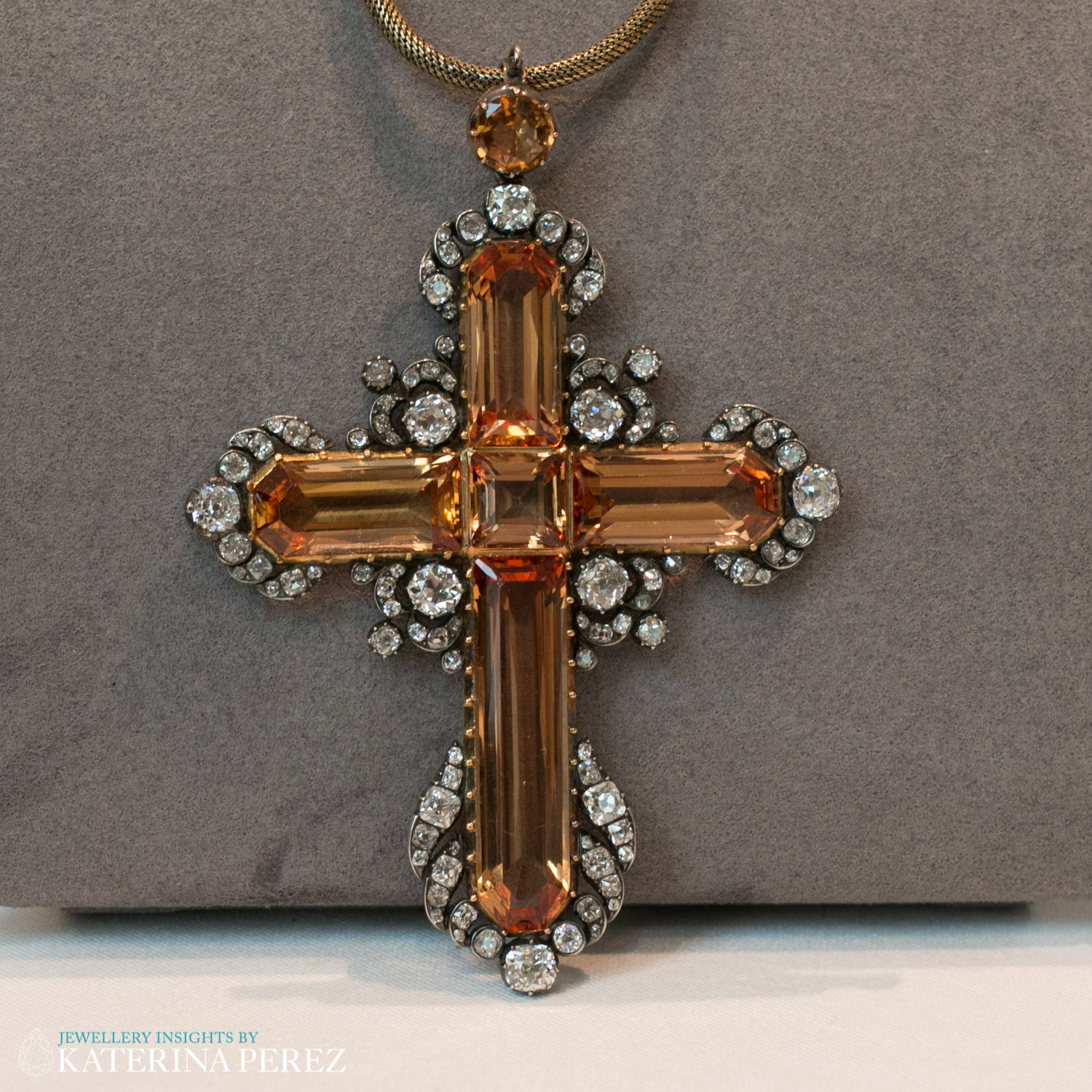 An Onyx, Emerald, Sapphire and Diamond Ring. Est £30,000 – £40,000