Exceptional pieces were sold for vast sums, with the most significant of them made - as expected - by Christie's and Sotheby's. Coloured diamonds and jewellery with royal provenance continued to fetch astounding prices under the hammer, the most significant of which are highlighted in this article.
One of the most exceptional jewels to come up for auction in 2018 was the 'Harry Winston Pink Legacy' diamond that previously belonged to the billionaire Oppenheimer family, former owners of De Beers. Sold at Christie's for £35 million during the Geneva auction in November, the 18.96 carat fancy pink diamond represents a world record price per carat for a pink diamond sold at auction!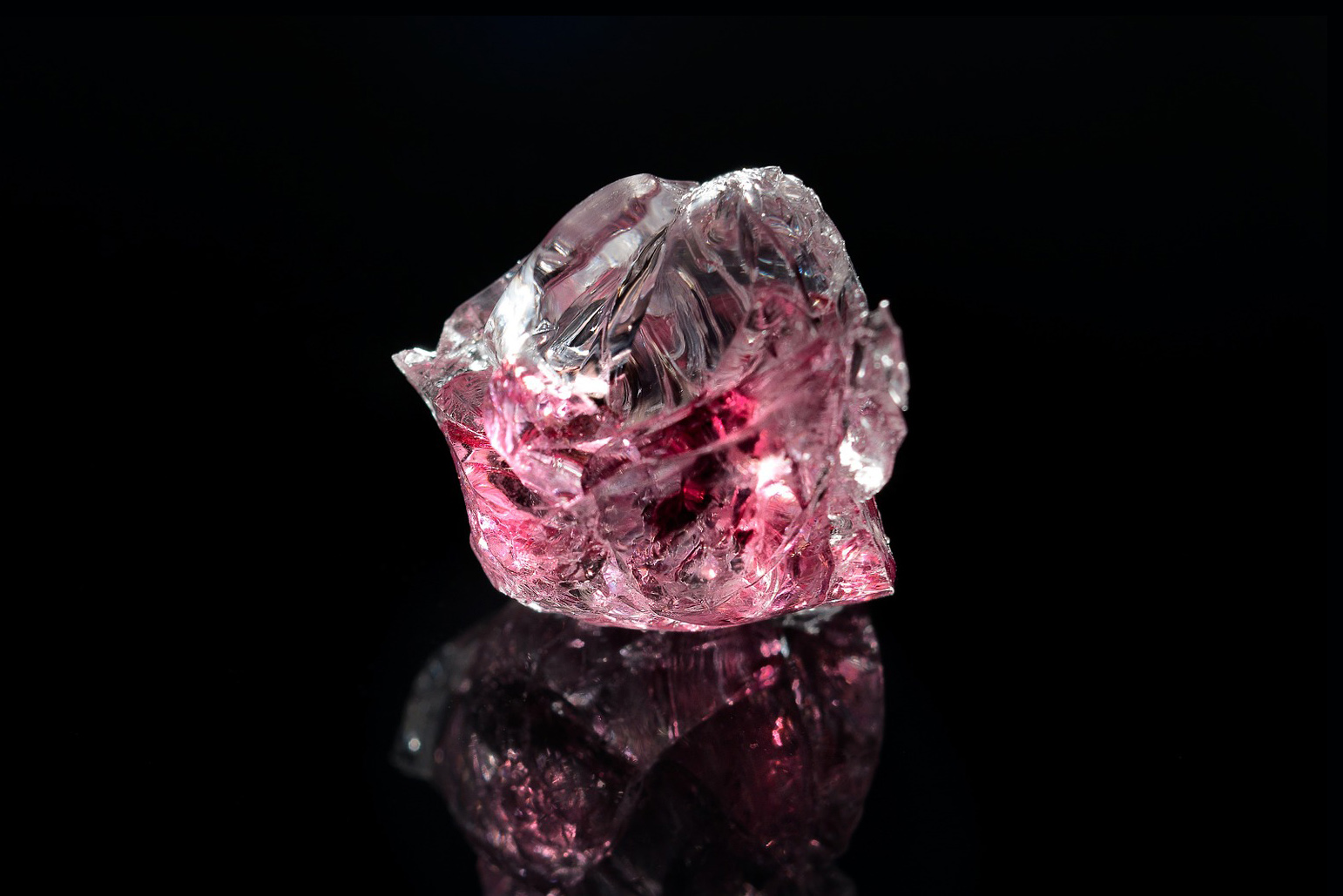 The most famous and headline grabbing auction of 2018 was undoubtedly the Sotheby's 'Royal Jewels from the Bourbon-Parma Family', which was more commonly known as the sale of a selection of Marie Antoinette's jewellery. Held in Geneva and featuring more than 100 lots, the auction was described by Daniela Mascetti of Sotheby's Europe as "one of the most important collections of royal jewellery ever to come to market", it set a record for highest overall sale of royal jewels, garnering a total of £33.63 million for the collection. £28.4 million out of the sale was garnered by the record breaking diamond pendant with a pearl 'of exceptional size'. The jewel achieved a new record for a natural pearl at auction, based on its incredible quality and size. Additionally, it is believed that this very pendant was been part of a selection of jewels that was secretly packed up in 1791 as the King and Queen of France prepared to escape from the Palace of the Tuileries during the French Revolution.
Blue diamonds continued to dominate jewellery auctions in 2018, further bolstering their track record for being popular luxury investment commodities. Sotheby's sold the 'Farnese Blue' - a pear cut 6.16 carat fancy dark grey-blue diamond originating from the Golconda mines in southern India - for £5.24 million. The diamond takes its name from the second wife of King Philip V of Spain, Elisabeth Farnese, who received it as a wedding gift in 1715. The Royal provenance of this piece is a large part of it's attraction; with a rich history spanning three centuries, through generations of marriages between European houses. The 'Farnese Blue' was part of the royal families of France, Italy and Austria, and is thought to have appeared on a diamond tiara belonging to Marie Antoinette.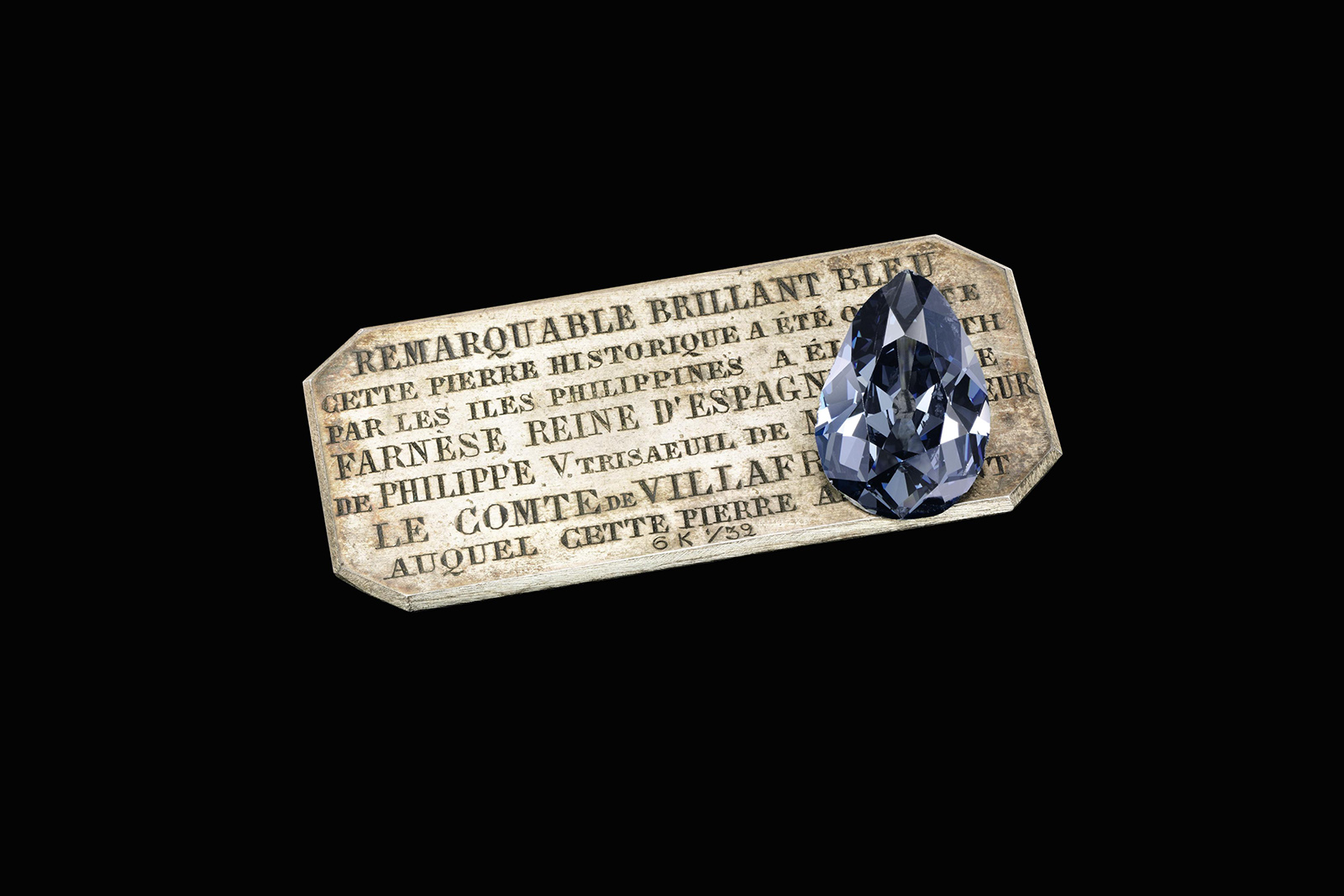 Sotheby's was the home of more important blue diamond sales in 2018, with the 'Ai Diamond' fetching £8.42 million at the 'Hong Kong Magnificent Jewels and Jadeite' jewellery auction in early October. The 5 carat VS2 step-cut fancy vivid blue diamond was named 'Ai' as it is the word of love in Chinese, and someone must have fallen in love to spend that sum!
It's evident that blue diamonds comprised the bulk of the largest jewellery sales of 2018. One more outstanding sale took place through Christie's in Hong Kong, and fetched £16.02 million - or £2.03 million per carat - in May for the pear cut 8.01 carat fancy vivid blue IF diamond necklace by Moussaieff. A few months later, in December, Christie's New York Magnificent Jewels sale saw the auction of the 'Bulgari Blue', a cushion cut 8.08 carat fancy vivid blue diamond ring, which sold for £14.3 million, or £1.8 million per carat. The auction house said it was "among the finest blue diamonds ever to have come to market".
Looking forward to 2019, we can expect to see sales of fancy coloured diamonds and jewellery with exciting historical provenance continue to break records as they have year after year. Their success at auction is a testament to the universal desire to own the most amazing jewellery in the world.