As a child, Nadine Aysoy would go to her grandfather's office and look at diamonds with him. Their beauty gradually cast a spell on the young girl, however, at 15 years old, she moved with her family to Switzerland and for some time she lost all connection with the jewellery world. After studying banking, Nadine made a successful career for herself in the world of investments, working in banks in both Switzerland and New York. In 2003, she moved to London, then returned to Geneva, then decided to settle again in the British capital, where in January 2017 she launched the Nadine Aysoy Jewellery brand.
"I have always liked wearing jewellery and coming up with new designs which I used to do all the time, even when I wasn't a jewellery designer. I even reworked my engagement ring four times. In 2013, my mother-in-law gave me some jewellery which I decided to alter slightly. This prompted me to think that I should enrol on gemmology and design courses," Nadine tells me.
And so, one year later, she began her studies at the Gemmological Association of Great Britain GEM-A where she got better acquainted with colourful gemstones, their properties, multiple hues and "character".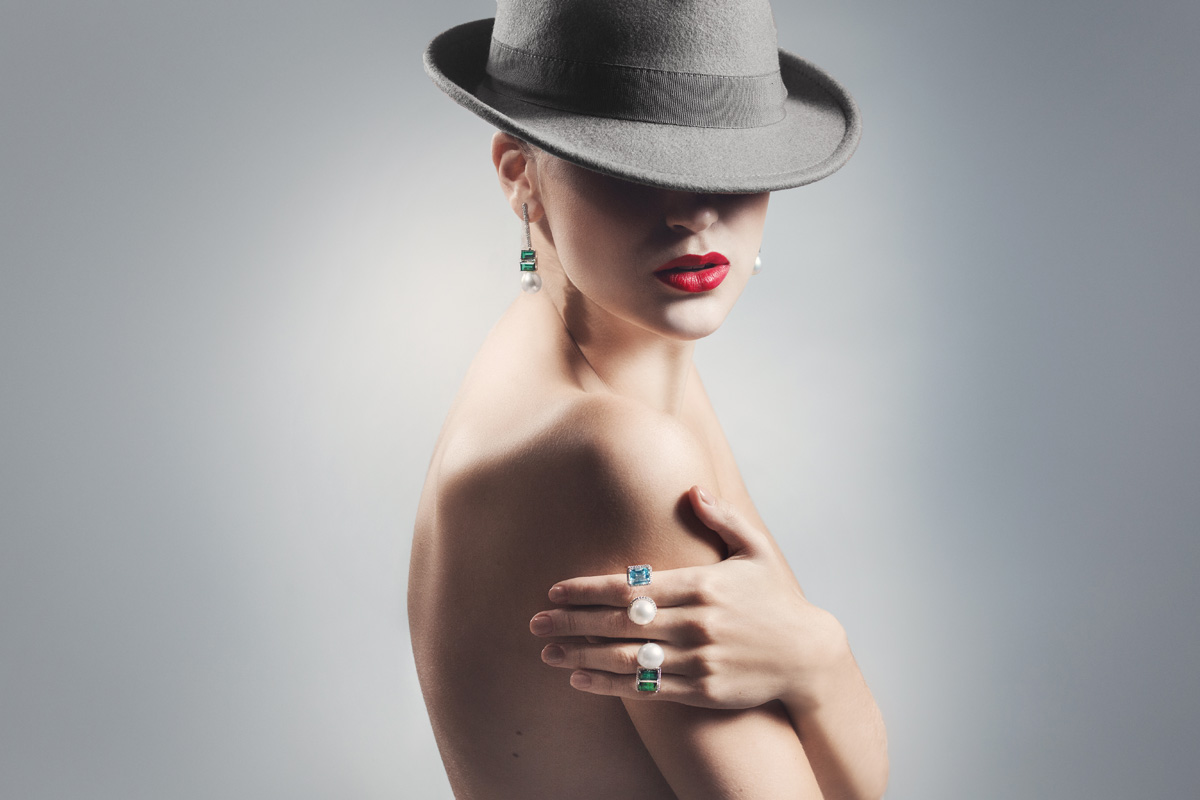 It's undeniable that when you have a palette that isn't just monochrome but includes all the colours of the rainbow, the process of creating something gets much more interesting. Gemstones have a particular resonance in Nadine's work as a result, playing a key role in her two debut collections: Tsarina, whose pieces are reminiscent of floating snowflakes, and Elle et Lui, which is dedicated to the designer's beloved art deco style. A third debut collections, Mille et Une Feuilles, and the fourth one, Petite Tsarina, include pieces that are made of different shades of gold and colourless diamonds with a dash of pearls.
Nadine's ability to create transformable jewellery and combine contrasting colours is simply a gift of nature. Consequently, she doesn't take a moment to think about the metal in which a stone will be set. The designer intuitively combines white gold with light pink morganite, slightly brighter coloured pink sapphires and colourless diamonds, like the long Tzarina earrings.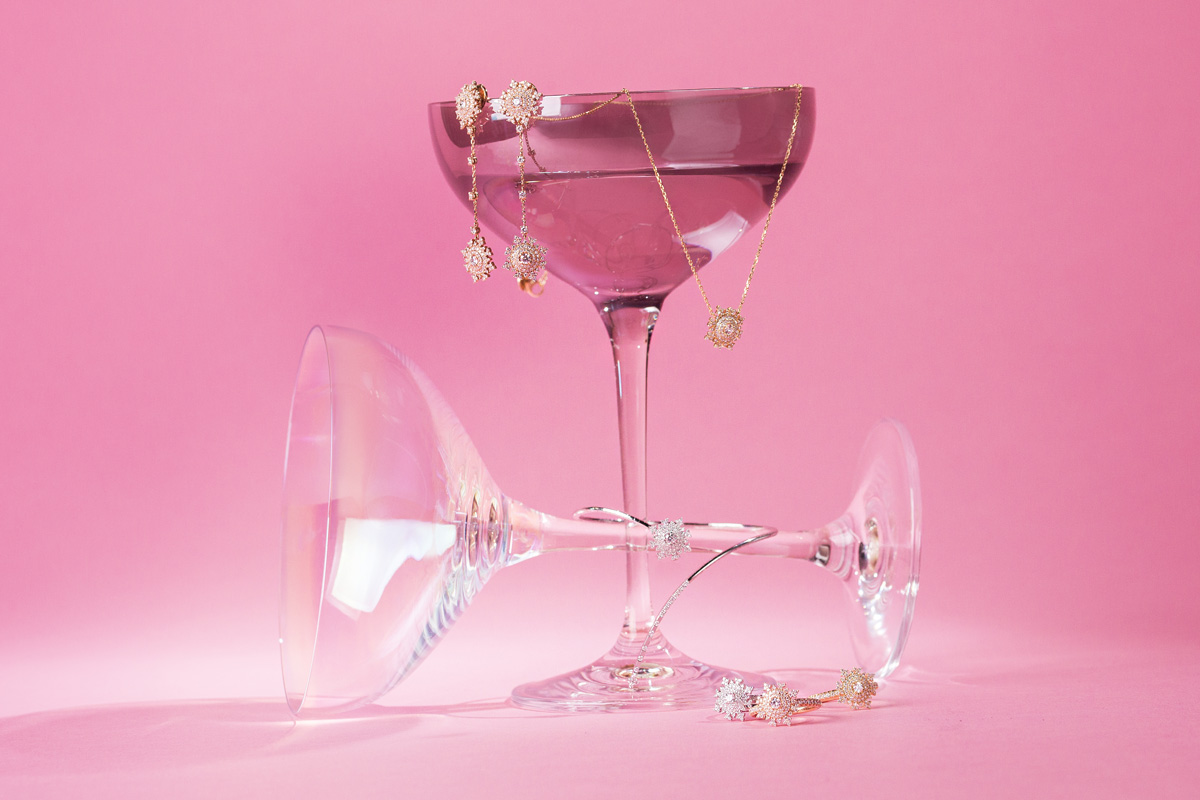 The lusciously green peridots in another pair of stud earrings in this collection are encased in yellow gold and complemented by baroque cream pearls. Each piece from this colourful collection is bright and gaudy, but Nadine has so expertly selected them according to the saturation of colour that even if you were to wear a two finger ring with aquamarines and earrings with morganite, they wouldn't clash.
"I love experimenting with different shapes, techniques and colour combinations. You'll find convertible pieces in Tsarina, pavé diamond jewellery, and more simplistic jewellery designed with a variety of pearls in Elle et Lui. Mille et Une Feuilles includes cuff earrings and two finger rings that are a "golden median" between classical and modern jewellery. It's important to me that my pieces can't be aged or attributed to some kind of style given that they're aimed at the woman who chooses to express herself in her own way, regardless of her age or how she dresses," says Nadine, an impeccably dressed elegant blond.
Despite the fact that the Nadine Aysoy brand was only officially launched in January this year, the designer's pieces had already been showcased by actress Laura Whitmore, who wore Nadine's Petite Tzarina rings at the 70th British Academy Film Awards ceremony, and Amanda Holden, a judge on the television programme Britain's Got Talent. The value of Nadine Aysoy's jewellery has even been recognised by the auction house Christie's which has included them in its permanent collection. Right now, you can buy practically any jewellery made by the designer at jewelstreet.com.