Their mission is to adorn women in the finest coloured gemstones, and they do this by dividing their time between London, Basel and Lecco on the shore of Lake Como, the sites of three Leyser showrooms. Soon, they will open a new showroom in Zurich, where clients can view Leyser's bespoke creations and limited series of jewels. Brightly coloured gems are a Leyser signature, cut, polished and set in Idar-Oberstein, the fabled town in Germany famous for its gemstone cutting. Which brings us back to the Leyser family history, which is firmly rooted in Idar-Oberstein.
From the 17th century onwards, the family's recorded profession in the German town has been "Achatschleifer", which translates as "cutter of agates", and generations of the Leyser family have been crafting gems and jewels there ever since. Idar-Oberstein was where Thomas's grandfather, Otto Leyser, together with his brother August, founded Gebrüder Leyser in the early 1900s following his time in Brazil running several gemstone mines in Minas Gerais, where he secured a supply of raw stones for the shops in Idar-Oberstein. Gebrüder Leyser grew to be one of the largest lapidary stores and jewellery manufacturers in the region, employing more than 100 craftsmen and enjoyed great success before Otto's son Helmut and several other family members, together with their business partners, decided to go their separate ways in the mid-1980s. It was Thomas Leyser who, with the closure of Gebrüder Leyser, chose to continue the family tradition by establishing an independent atelier in Idar-Oberstein.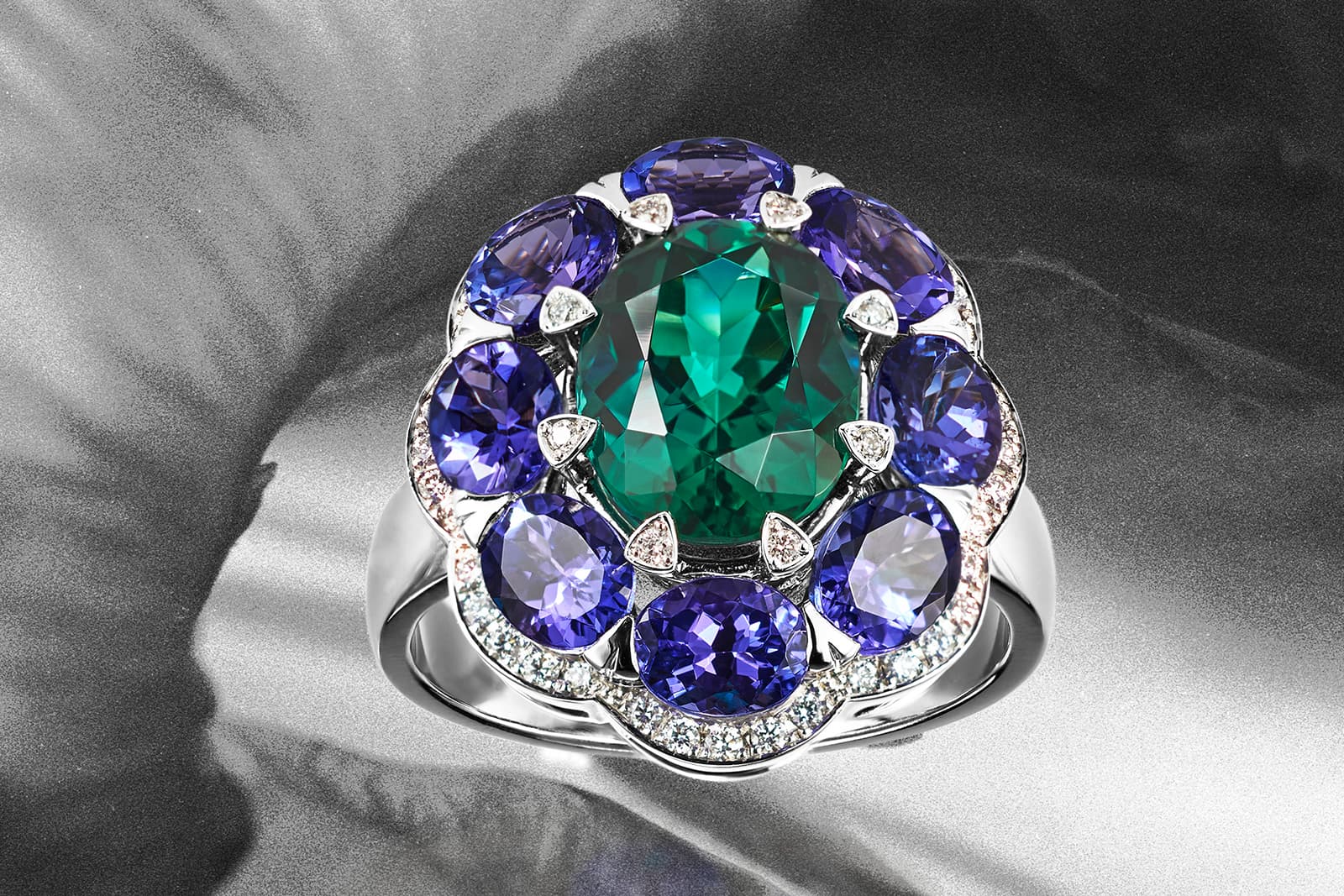 Today, the Leyser atelier creates jewels for many prestigious jewellers around the world, but the father-son team have decided that the time is right to shine a light on the exquisite fine jewellery that they are making under the Leyser name. Each is designed by Thomas and his team, crafted by hand in Idar-Oberstein and inspired by the wonderful precious stones that are so much a part of the DNA of the Leyser family.
"Our family has spent almost four centuries studying the beauty and power of precious stones," says Sebastian. "Each gem comes with a fascinating story and our artists are responsible for telling them through these intimate treasures."
The world of Leyser is a kaleidoscope of colour. Combining gemstones in different hues to create a harmonious fusion of colour is a speciality of the house – faceted tourmalines paired with aquamarines, tanzanites and tsavorites; juicy green tourmalines and mandarin garnet cabochons – while other spectacular stones are individually showcased in cocktail rings that can be worn alone or stacked. Diamond accents serve to enhance the vibrant hues of the coloured stones. "The allure of coloured gemstones is like a magic spell," laughs Sebastian. "They stimulate the eyes, the skin, the heart and the mind."
The Leyser family's passion for innovation is perfectly represented in the iconic Rainbow collection. Launched by Gebrüder Leyser in the late 1970s, with these remarkable jewels the Leyser family showed the world that they had mastered the art of invisibly setting coloured stones to form a graduated rainbow effect – a look that has been newly embraced by jewellers worldwide in the past decade. This pioneering spirit continues to propel Leyser forwards today.
"We love experimenting with new techniques and are not shy of exploring new shapes and colour combinations and mixing different types of gems," explains Sebastian. However, while the goldsmithing techniques used to craft the jewels may be state of the art, it is very important to Leyser that each jewel retains a timeless classicism. "Our jewels are cherished because they bring lasting value and joy to the wearer," says Sebastian.
Unlike most jewellers, each coloured stone is cut and polished by Leyser to fit the designs. "The Leyser team develops the concept and design for a jewel and we then select the best cutters, goldsmiths and setters in the region to work on each piece," explains Sebastian. "Only the most skilful hands can turn an idea into a beautiful jewel." It's a very personal way of working that means he and his father can ensure the absolute highest standard of craftsmanship for each and every Leyser jewel.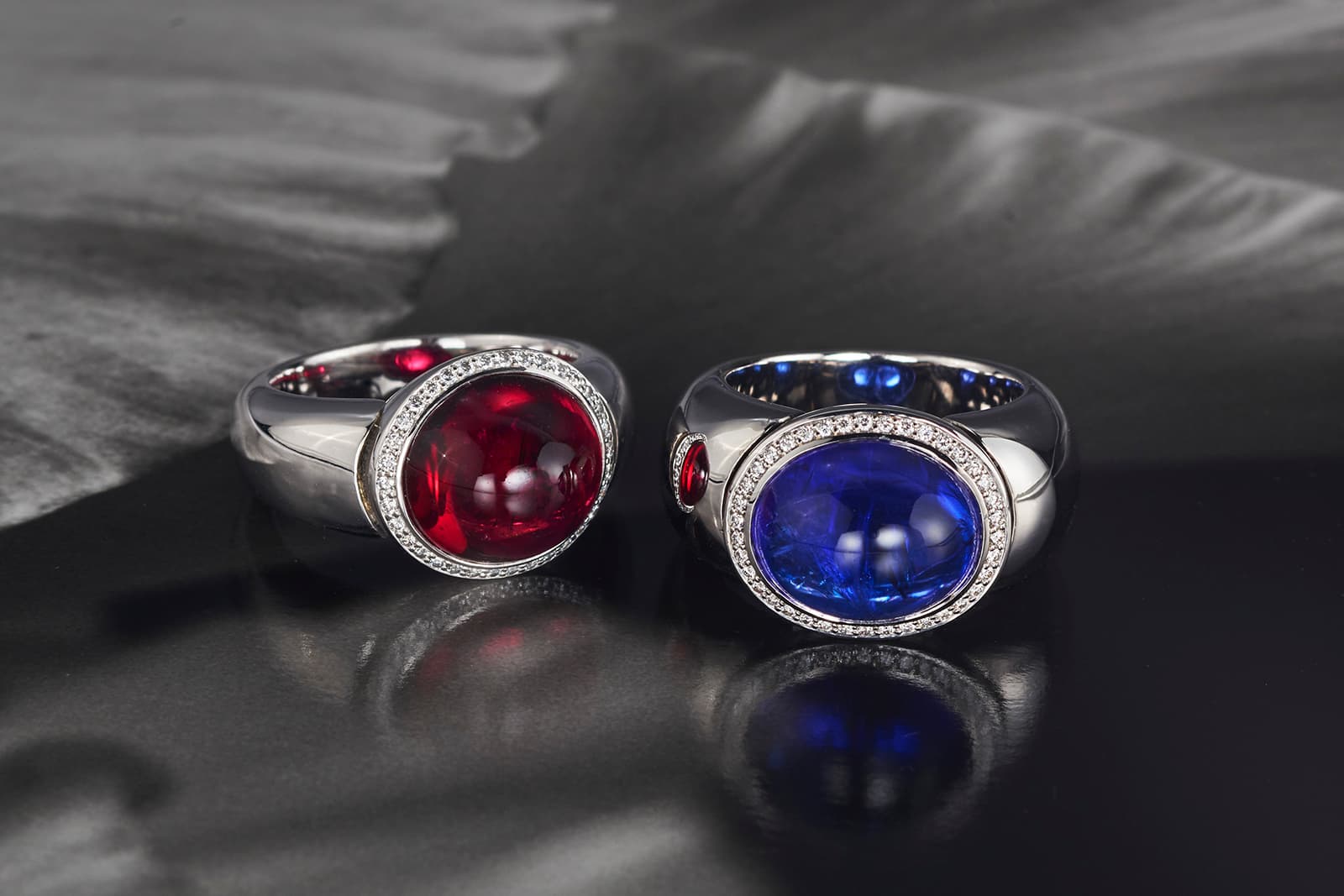 A great source of pride for Thomas and Sebastian is the knowledge, know-how and expertise that has been passed down from one generation of the Leyser family to the next, which allows them to continue doing what they love most: crafting exceptional fine jewellery. "Our family has been a responsible member of the gemstone industry for over 350 years," says Sebastian. "We feel immense gratitude to have had this privilege and want to continue this legacy in a responsible manner and serve our customer with the highest level of integrity."
A design competition launched by Leyser on Instagram in May 2020 perfectly captures the Leyser ethos. Created to nurture the next generation of creative talent in the industry, the winner of the competition will have their proposed jewel made for them by Thomas and his team. It was such a success that Leyser plans on running a similar competition in 2021. "After the great engagement of this year's first #leysermakes, we are keen to continue the tradition," says Sebastian.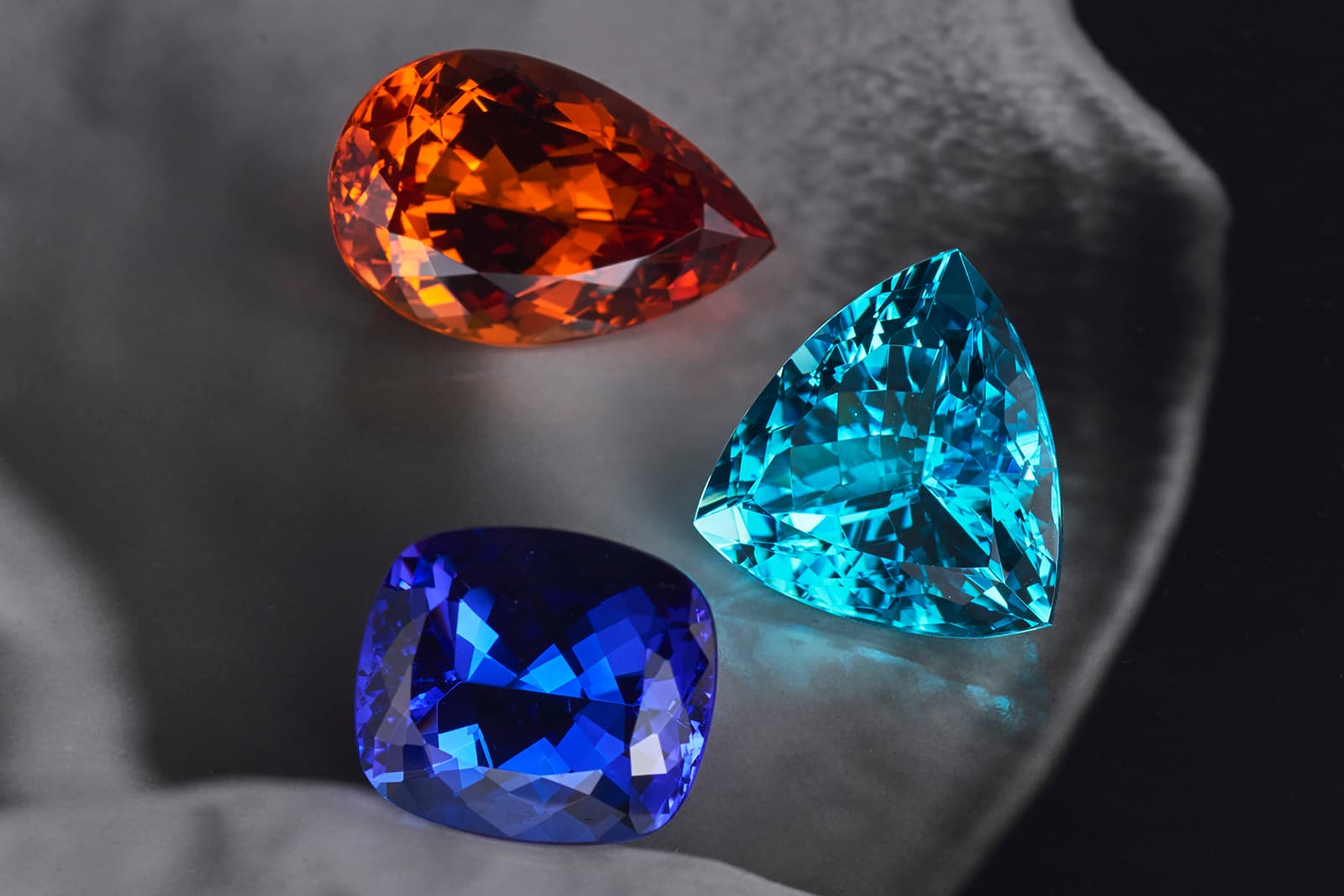 You have to admire this German jewellery business, which remains proudly independent and utterly committed to the beautiful coloured gemstones that have so enchanted the Leyser family for centuries.