Which metal?
Choose a wedding band metal wisely. Platinum is the best option among the white metals as it is resistant to scratches and retains its noble grey colour for life. White gold is better value as well as being a little cheaper, but it also requires regular rhodium-plating – approximately once every two years – to keep it looking its best. Palladium, which belongs to the platinum family, is the new star on the precious metal horizon. Harder and less heavy than platinum, it also more resistant to scratches, prolonging the life of your wedding band. Currently, however, not many jewellers are working with palladium, making it more difficult to find a wedding band in this metal. If you settle for a classic gold band, it is advisable to choose either 18k or 9k gold. The latter is less pure but harder and more durable. Silver is not recommended for a wedding band as this metal is too soft and within a month it will start showing signs of wear and tear.
Which metal colour?
Yellow gold is traditional for men and a true classic, however, red gold is becoming increasingly popular nowadays as it complements all skin tones, unlike yellow gold, which best suits tanned or olive skin. White metal has a contemporary look and its colour is universal, which is why and eight out of 10 ten engaged couples opt for it.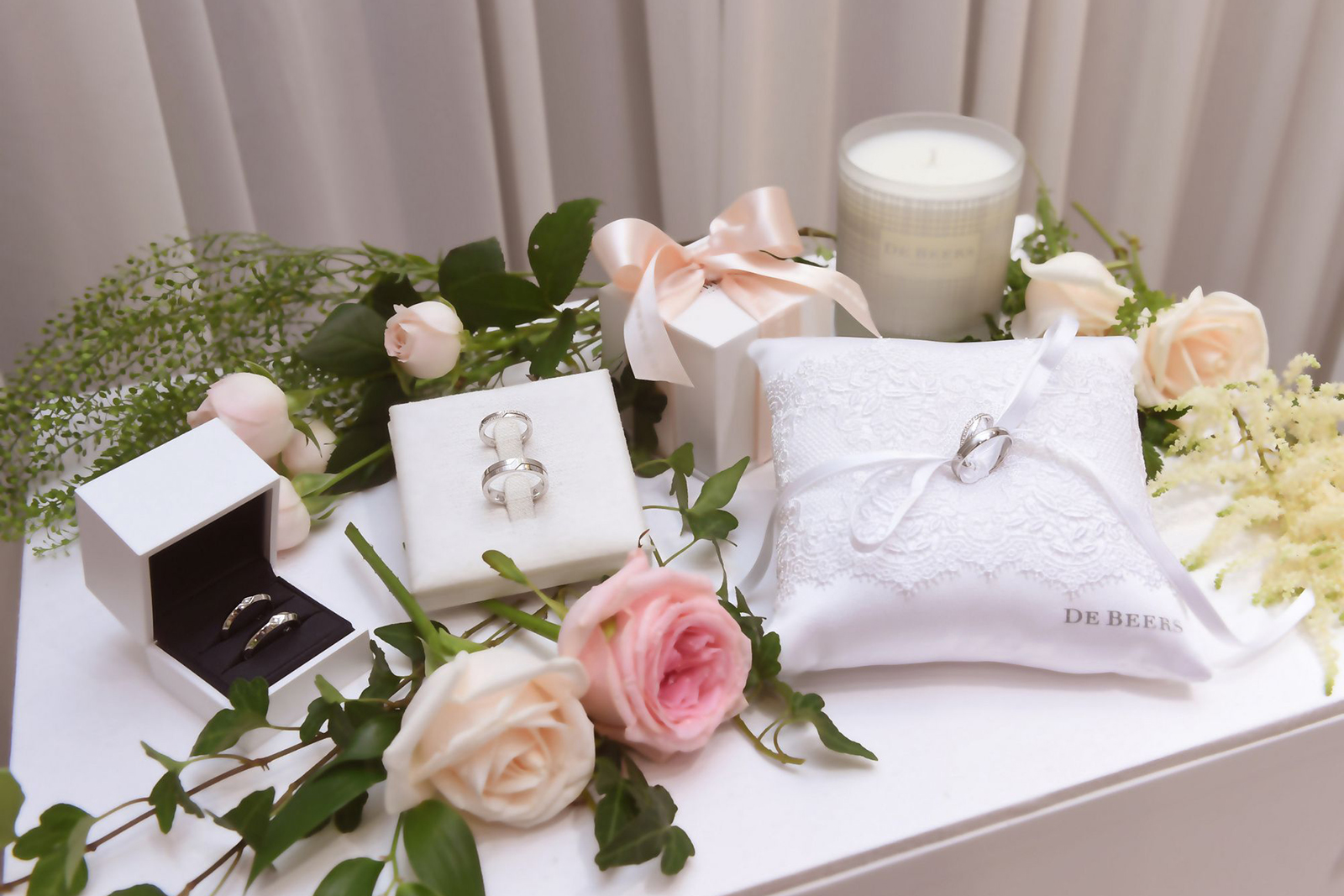 Which band shape?
When considering the different band shapes, there are two which are considered the most popular styles: 'D-shaped' bands, which are flat on the inside of the ring and have a curved profile on the outside (also called court bands); and 'flat' bands, which are perfectly flat on both sides. Timeless court bands are a traditional choice, while flat bands offer a more contemporary look. There are also some fancy shapes for those who really want to stand out, but these bands are less popular. Nowadays, more and more jewellers offer curved bands for ladies. These are designed with a small indent that underlines the centre stone of your engagement ring so that the two jewels sit perfectly side by side.
Traditional vs fancy band shapes?
Whilst I always think it's great to be different, let's us not forget that a wedding band is a sentimental piece of jewellery that doesn't have to be a fashion statement. As the years go by, your tastes may change and you are likely to regret having chosen an unusual jewel as a wedding band. However, there are some unique designs out there that make a beautiful alternative to a traditional band and if your heart is set on something original, there is plenty to choose from, ranging from classic to very contemporary.
Gemstones – yes or no?
Not all gemstones are suitable for everyday wear. If you want a wedding band set with gems, diamonds, rubies or sapphires are the most appropriate choice as they are the hardest, most resilient stones. Emeralds are another desirable precious stone. However, they are very brittle and can chip easily when accidentally knocked against a hard surface.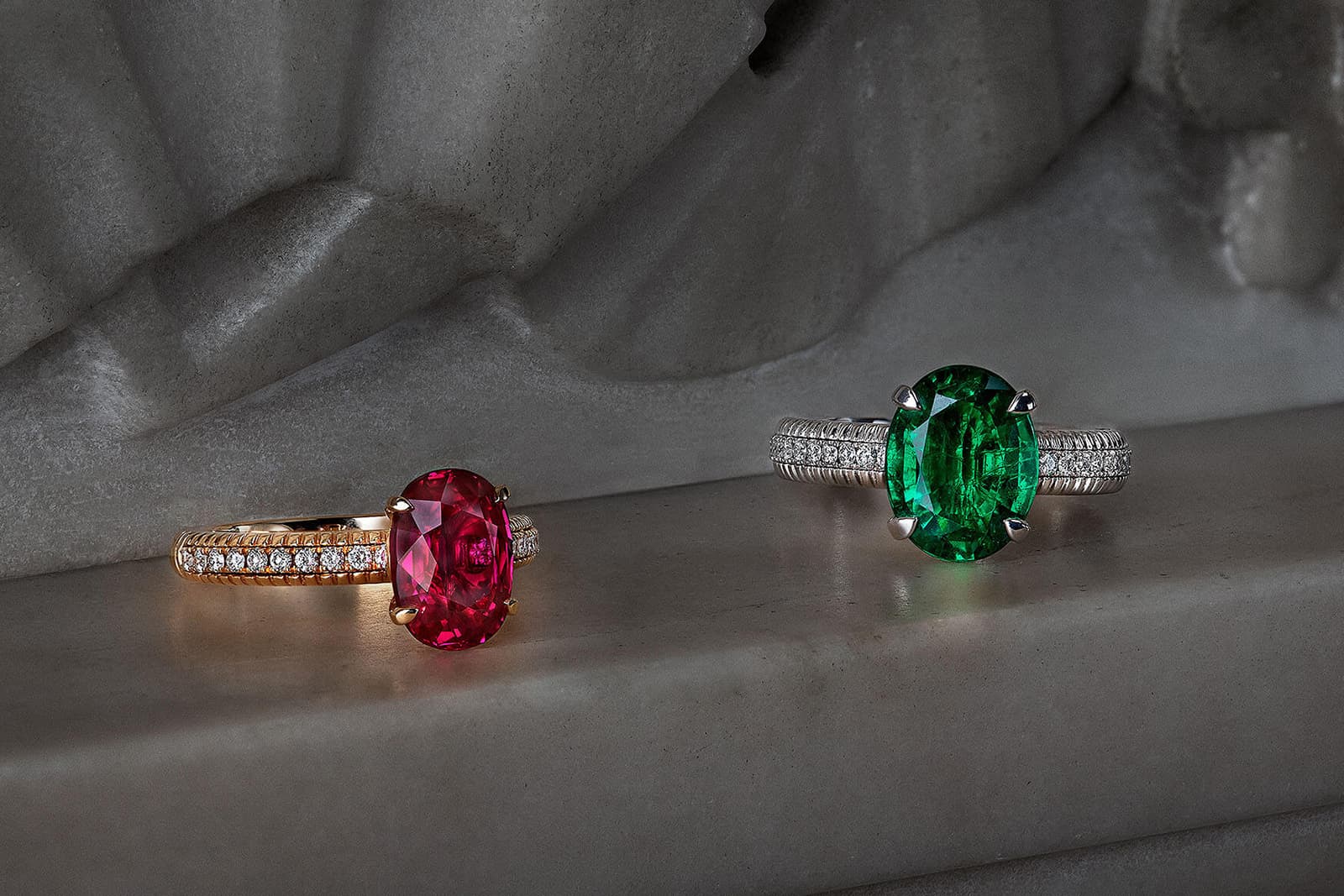 Full circle of gems vs half
Our finger size tends to change over time, which is why owners of full-circle bands – wedding rings set with gems around the entire band – sometimes face difficulties because the whole band must be restructured to adjust it even by one size. If you want the look of a full-circle band but the peace of mind that you will be able to have it resized in the future, why not to choose a ring three-quarter or half-set with gemstones? Another way to add some sparkle is to choose a ring set with a single stone or just a few diamonds around the band, which brings a contemporary freshness to this classic jewel.
What is my ring size?
When choosing a wedding band, women usually know their finger size already, while many men don't. You know the size you are trying on is the right fit if the band is relatively easy to put on, but there is some resistance around the knuckle area when removing it. Also bear in mind that fingers have a tendency to swell in the warm summer months due and shrink in the cold of winter, so it is advisable to try a band in a room that is a comfortable temperature.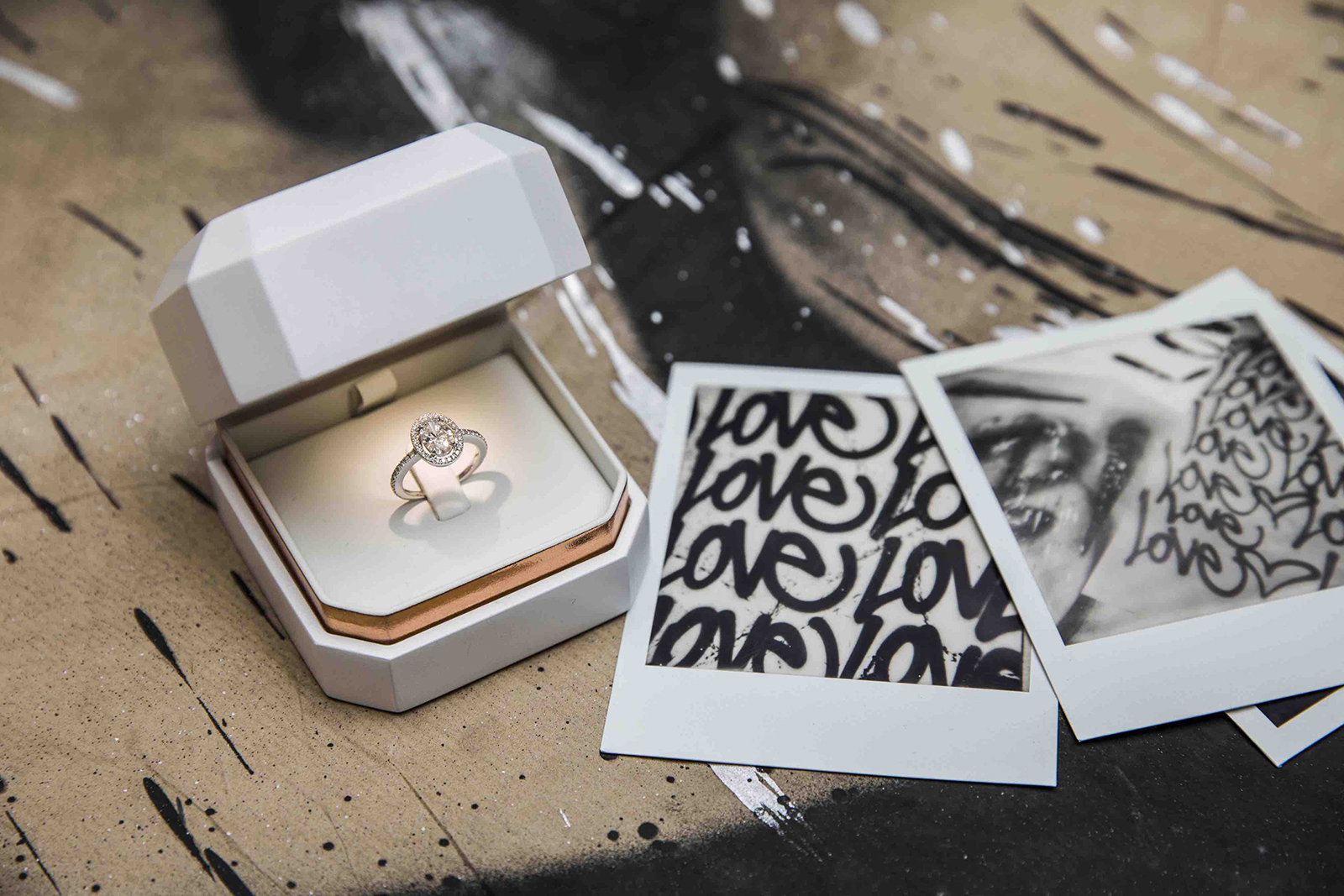 How long will it take me to find a wedding band?
Don't leave choosing your wedding rings until your big day is looming. Even if you know what you want, it won't necessarily be that easy to find it. I recommend starting your search at least 8-10 weeks prior to the wedding, which will take away any stress and make the whole experience of shopping for a wedding band an enjoyable one.
I hope you've found this guide useful and are now armed with the knowledge you need to start looking for your dream wedding band. If not, you can always contact me for advice – I'm happy to help.