An important thing to remember about men's jewellery is that it often encapsulates the notion of 'function over form'. Unlike women's jewellery, which has for centuries been about beauty, style and decoration, men's accessories have largely been rooted in functionality, like fastening a robe, holding shirt sleeves in place or ensuring a smooth streamlined tie. Even as far back as Ancient Rome, a carved intaglio ring was for sealing letters with wax and not simply decoration alone.
History has several derogatory terms for a man overtly concerned with his appearance and accessories and, by the Victorian era, men's adornments were purposeful and considered. There were some high points in the early 20th century, like the influence of highly adorned Maharajas on Art Deco design and the suave tastes of the Duke of Windsor Edward VIII. These men certainly weren't afraid to wear diamonds and coloured gemstones, but it was their remarkable wealth that made these feats of men's jewellery possible. From the 1930s onwards, the rise of automatic wristwatches provided the perfect blend of 'form and function' and could be seen accompanied by a decorative cigarette case or dress set, probably by the likes of Van Cleef & Arpels, Harry Winston, Cartier and David Webb.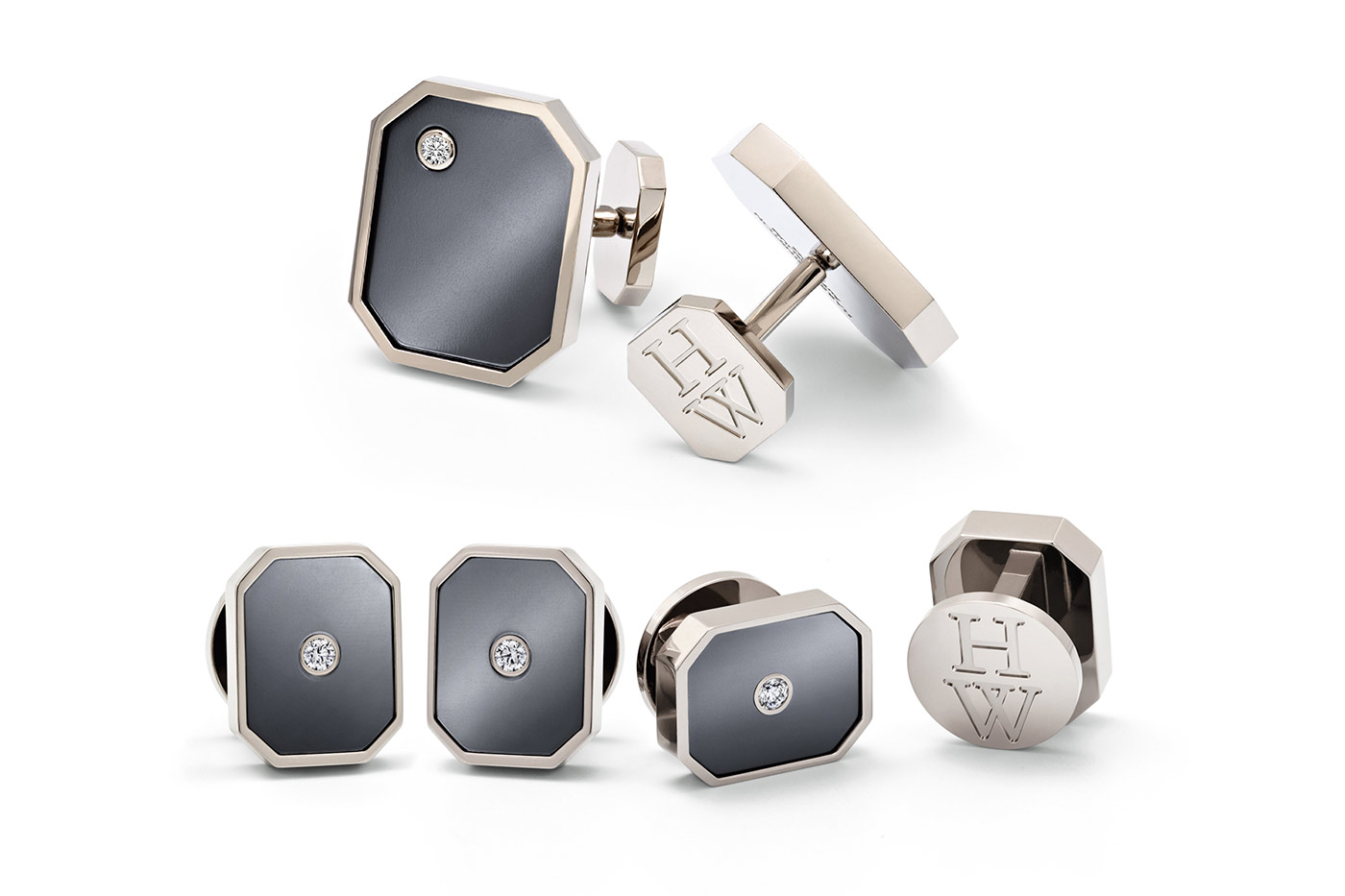 Flash forward to our contemporary era and cufflinks, dress sets, and tie pins might make only one appearance in a man's life… on his wedding day. The distillation of men's finery to such significant occasions is a shame, as there is a whole world of period and contemporary cufflinks to discover! They're deceptively simple by nature: either decorative buttons held together with a chain or bar or a single button with a hinged mechanism that clips through shirt sleeve holes. Historically, cufflinks weren't an instant hit among refined gents. They slowly rose to prominence at the end of the 18th century and into the 19th century and proved particularly useful at connecting stiff, starchy fabric. When mass-manufacturing techniques took hold, men at all facets of the social spectrum could own cufflinks to accompany their occasion-wear.
Part of the appeal of cufflinks and other accessories for men on their wedding day is undoubtedly the nod to tradition. With so much choice about what we wear and the proliferation of 'casual' clothes, very few men will wear a dress shirt from one year to the next! But once its on (and paired with a great tuxedo and bow tie), a pair of cufflinks, shirt studs and maybe even a lapel pin feel more natural and more needed. To see examples of these pieces worn, you'll need to look to the red carpet, especially the Academy Awards and the Cannes Film Festival, where such levels of finery are welcome. Interestingly, there's also been a smattering of brooches among well-dressed men, which could inspire a future groom to adorn his jacket.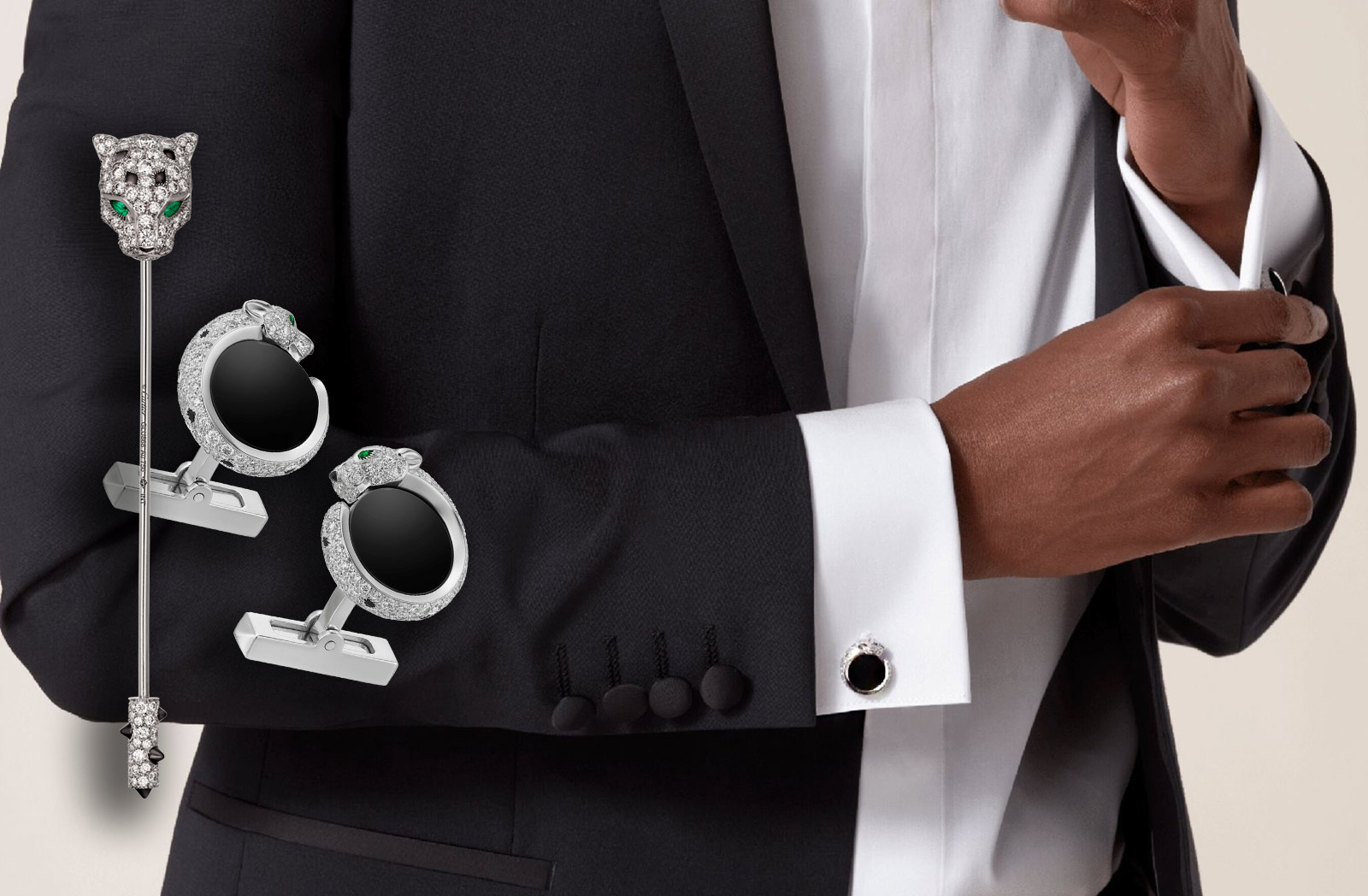 Former Christie's Senior International Jewellery Director and cufflink aficionado, David Warren, once said: "Generally speaking, men have a fairly limited array of options when it comes to jewellery. This makes cufflinks hugely popular. They are a fun yet discreet way to express yourself and can also be very attractive or artistic fashion statements." He made these comments while browsing a selection of cufflinks by undoubtedly one of this accessories' most vocal proponents: Cartier. In 1874, there is an entry in Cartier's archives listing a pair of cufflinks edged in platinum – very impressive considering platinum wasn't widely used until the tail-end of the 19th century. Collectors should look for Cartier cufflinks and dress sets the Belle Époque and Art Déco periods, especially those with enamel and gem-set details.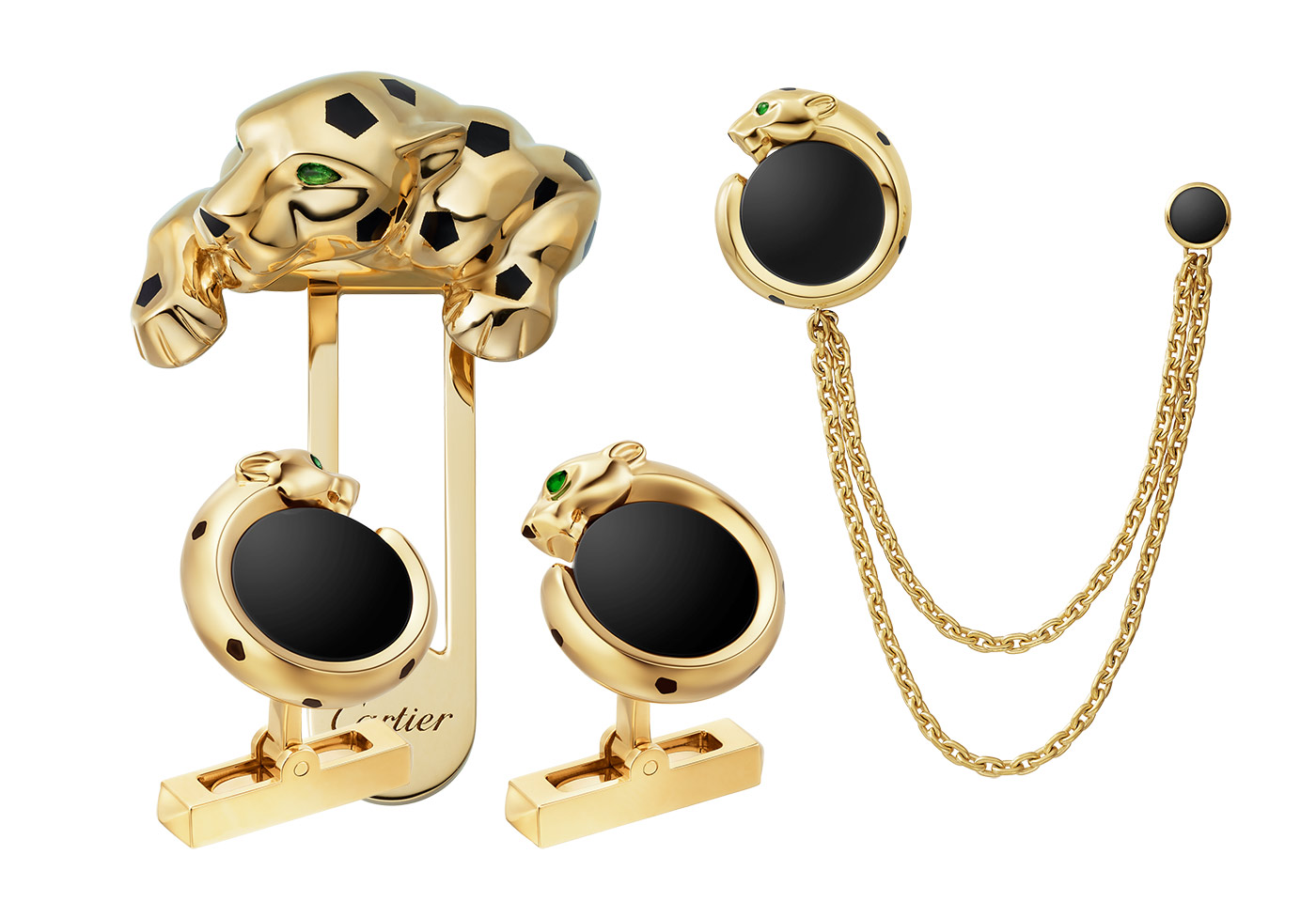 Contemporary jewellers are continuing the long tradition of dress cufflinks for special occasions and grooms who want their bejewelled moment in the spotlight. British jeweller Theo Fennell says: "Cufflinks were part of the fabric of my life from an early age, my father's and grandfather's links were something I would wonder at and they seemed a part of growing up, a symbol for a rite of passage into a grown-up and sophisticated world. I have always loved the idea of them being a highly personal and elegant finishing touch."
"Cufflinks are, on the whole, made to celebrate the passions and character of their wearer, whether as a gift or as a personal commission," says Fennell. "The allusion to the wearer can be as subtle or as overt as they wish, and they can be as classic and chic or as theatrical as they want. Many men find anything but the most classic of rings, brooches and bracelets difficult to wear as there is still a residue of conservatism and a lack of opulence with those men who don't have the peacock mindset. But, with cufflinks, you can make an overt statement without shouting."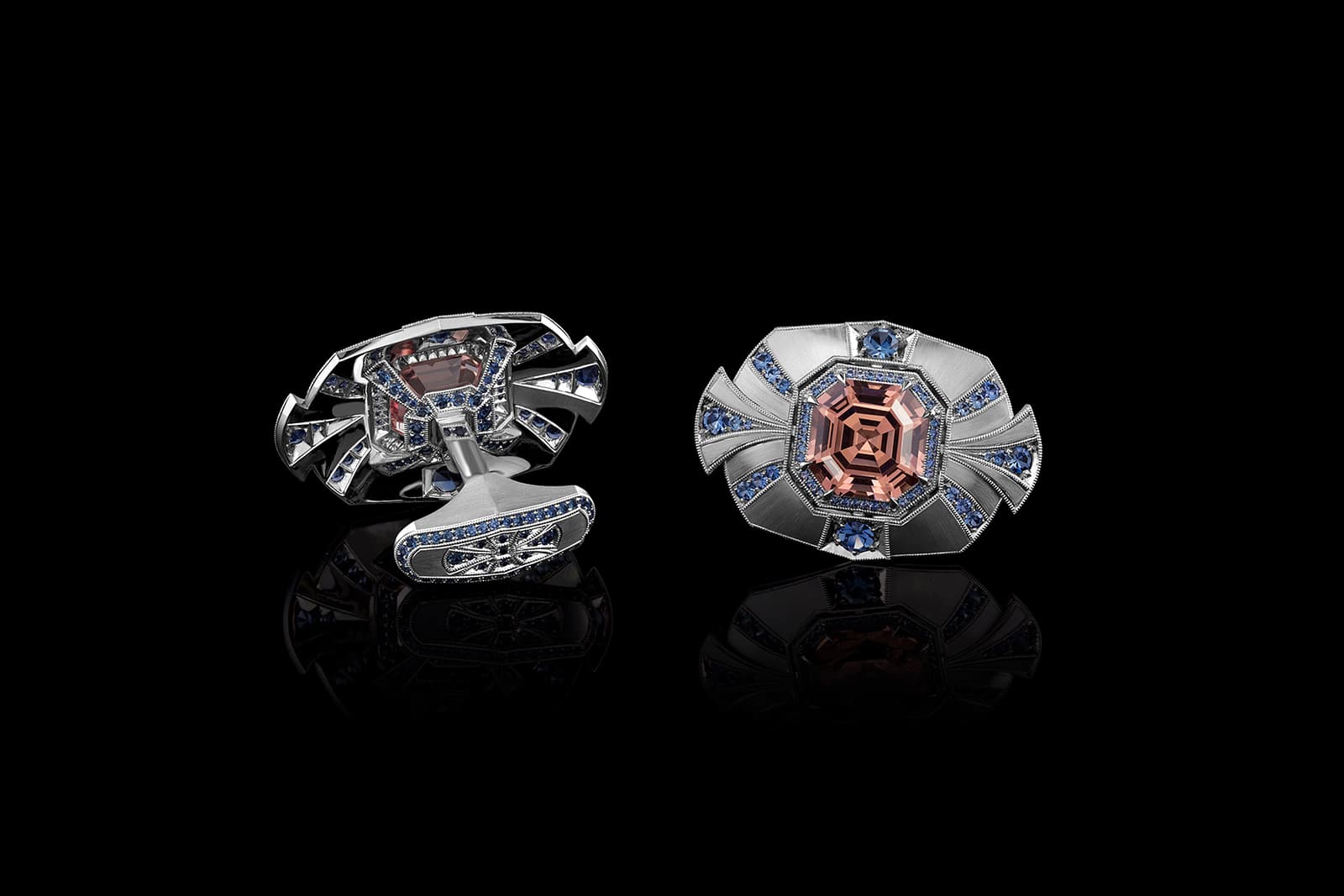 Perhaps the art of wedding day cufflinks is therefore finding something classic, refined and a little bit special. Take for instance the 2020 AGTA Spectrum Award winning cufflinks by Jeremy Dunn, which secured the top prize in the menswear category for a striking combination of peach garnets (with a total weight of 5.83 carats), 1.35 carats of blue sapphires and an engraved platinum 'frame'.
Pieces of this significance are the mementos of a wedding that can be passed down from one generation to the next. This makes men's cufflinks just as much an heirloom as a diamond engagement ring, but instead of journeying from one finger to the next, they're passed from hand to hand ready for that annual moment when a man dons a dress shirt and wants to aesthetically impress.