At the centre of everyone's attention was a Fancy Vivid purple-pink diamond from Yakutia weighing 14.83 carats. The magnificent stone, named "The Spirit of the Rose", made quite a stir in Geneva, breaking the record for the per-carat cost of a diamond of this colour. The stone sold for an incredible US$26.6 million.
This Russian stone of rare purity is named after the ballet "Le Spectre de la Rose", which premiered in 1911 during the famous Diaghilev seasons in Monte-Carlo. It was cut from a rough diamond of 27.85 carats that was given the name "Nijinsky" in honour of the ballet's lead performer, Vaslav Nijinsky. Mined by ALROSA at the Ebelyakh mine in the northern reaches of Yakutia, once again Russian ballet has proven its strength and irrefutable worldwide appeal.
According to the specialists at the auction house, "The Spirit of the Rose" is one of the most significant Russian diamonds ever to be auctioned. Expert preliminary assessments of the stone priced it at US$23-38 million, but there was no miracle as the gavel fell: the pink diamond was purchased for a sum just above the lower limit of its estimated value. Nevertheless, the press has already branded the sale of this stone in Geneva as "historic".
Another record for the price of coloured diamonds was set at Christie's Magnificent Jewels auction, where a rarer-than-rare Fancy purplish-red diamond weighing a mere 1.05 carats was sold. A seemingly modest (at first glance only) Graff Diamonds ring with a high estimate of US$1.86 million eventually sold for US$2.76 million. Purple-red diamonds are rarely seen at auction, and this sale has inflated the maximum price per carat further.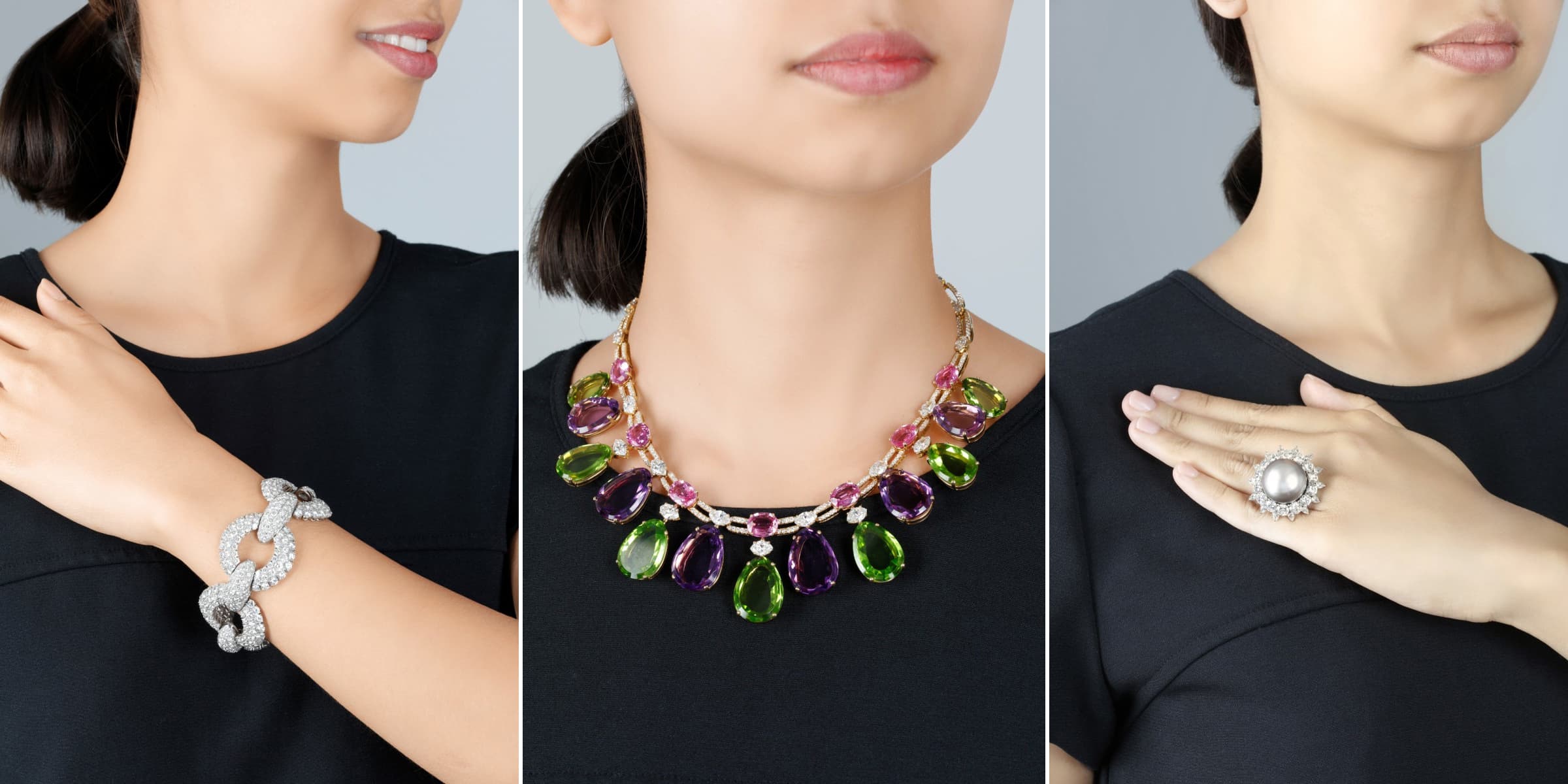 No Geneva auction is complete without sapphires and emeralds of the highest quality and this occasion was no exception. There was some real competition for Kashmir sapphires, with prices rising rapidly and substantially, exceeding the upper bar of preliminary estimates. Emeralds did not fall behind either - these were sold to the most persistent buyers and surpassed the expectations of experts. Red spinels also gained traction: the specimens that were of high quality and colour quickly found new owners, their selling prices causing some surprise.
Jewellery sales were no less successful. Creations from the largest houses - Cartier, Van Cleef & Arpels and Bulgari - were sold by auctioneers at Christie's and Sotheby's for prices that exceeded their estimated values, confirming their value in the market. The achieved price of a Cartier "tutti-frutti" bracelet stood at US$1.21 million, significantly higher than its estimate of US$1 million, while an elegant table clock from Van Cleef & Arpels, a true work of art, exceeded the expectations of Christie's experts threefold. Art Deco jewellery did not enjoy explosive price increases or particular attention from buyers but proved that it remains a stable investment that has withstood the test of time.
Jewels by JAR perform consistently well at auction and this season Christie's presented two of the designer's pieces set with large precious stones. A three-carat Kashmir sapphire adorned one of the rings, selling for US$150,000, while the next lot, a ring showcasing a bright 13-carat Burmese ruby and diamonds, cost its new owner almost US$1 million. At previous auctions, works by the best jewellers of our time have sold for amounts within their estimates or with only slight excesses. The inclusion of gemstones this time has certainly added value and significance to JAR's jewellery creations.
To summarise the results of these recent sales, it makes sense to look back in history: the more unstable the global situation, the more investments in precious stones and fine jewellery have repeatedly proved their reliability and high demand.