Unlike other jewellery houses, which launch high jewellery collections at specific times of the year, Graff is unique in that it crafts one-of-a-kind pieces all year round, set with diamonds it has cut and polished itself. Responsible for crafting some of the most important and historically significant diamonds of recent times – stones like the 302.37 carat Graff Lesedi La Rona, the largest highest colour, highest clarity diamond ever certified by the GIA, and the 118.78 carat Graff Venus, the biggest D Flawless heart shape diamond in the world – the House specialises in rare, extremely valuable colourless and coloured diamonds, and it is these exceptional stones that are destined for Graff's most remarkable high jewellery creations. A true jewellery icon lingers in the memory long after it has been unveiled. The individual qualities of these iconic Graff jewels might be very different, but each says so much about the House of Graff and the many artisans who played a part in bringing these magnificent creations to life.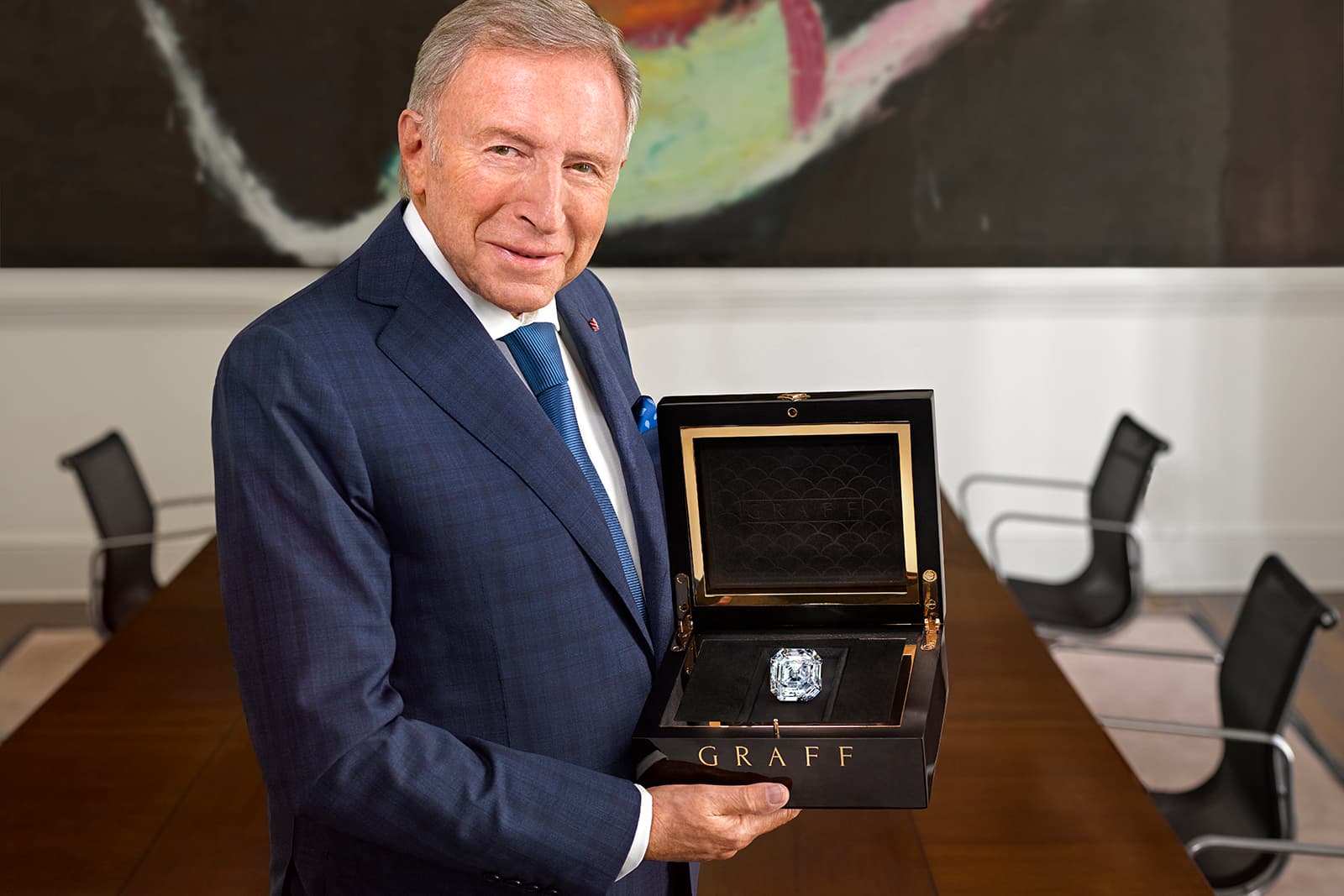 1. Graff Eternal Twins
Cutting and polishing a single 50.23 carat D Flawless emerald cut diamond is a phenomenal achievement. Crafting two that are the same in every way had never been attempted before until Graff took on this momentous task. Their realisation is testament to the vision of Laurence Graff, who acquired the 269 carat rough diamond from which they originate in 2017 and saw its potential to yield identical twins – a complete rarity in the world of gemstones.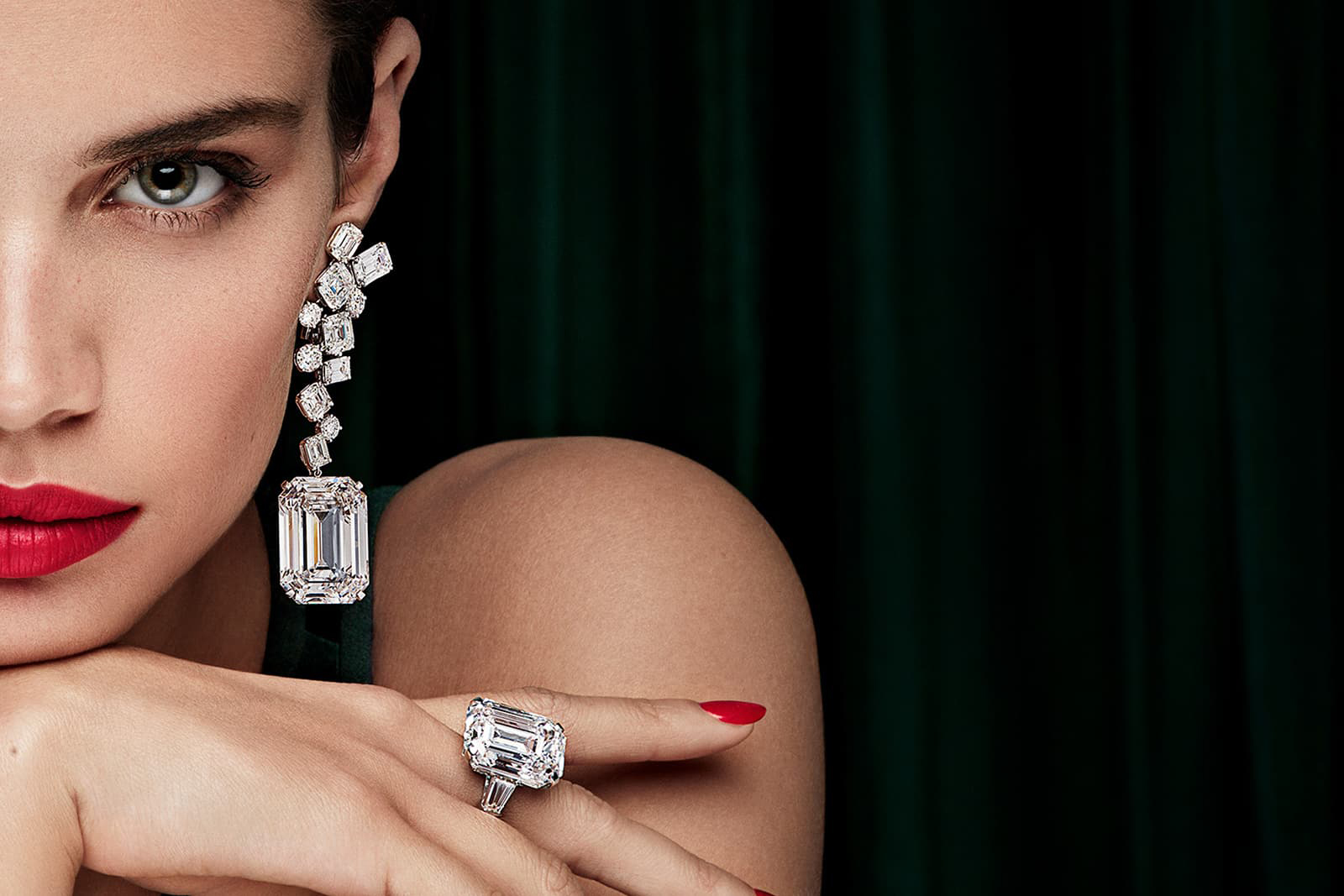 Why is it so difficult to cut two matching stones? With a rough diamond, you cannot predict what lies beneath its surface. Nature was responsible for its formation millions of years ago and it is nature that endows a rough diamond with its unique combination of flaws, imperfections and graining, all of which must be navigated around during the cutting and polishing process. That is why, when polishing a rough like the 269 carat diamond, it is unheard of to identify two completely flawless 50 carat stones concealed within. A mirror image of each other, the opulent, elegant Graff Eternal Twins are perfect in every way. A top D colour and completely flawless, they have been crafted to display the same identical proportions and weigh exactly 50.23 carats each, not a hundredth of a carat more, or less. Quintessential Graff, the earrings in which they are set are designed to accentuate the linear beauty of these singular stones, with the Eternal Twins suspended beneath cascading compositions of round and emerald cut diamonds that taper elegantly to a point, focussing the attention on these iconic twins.
2. The Graff Ruby
Once in a lifetime a stone comes along that is so special you are compelled to own it twice. For Laurence Graff, that gem is The Graff Ruby, which he sold in 2011, only to acquire it once again at auction in 2017. Widely celebrated as the most important ruby in the world, the Graff Ruby was discovered in the Mogok Valley of Myanmar, formerly Burma, which is historically the origin of the finest rubies. Weighing 8.62 carats, the unheated ruby displays a unique combination of characteristics – old mine Burmese origin, weight, purity, clarity and colour – that together account for its extreme rarity and importance.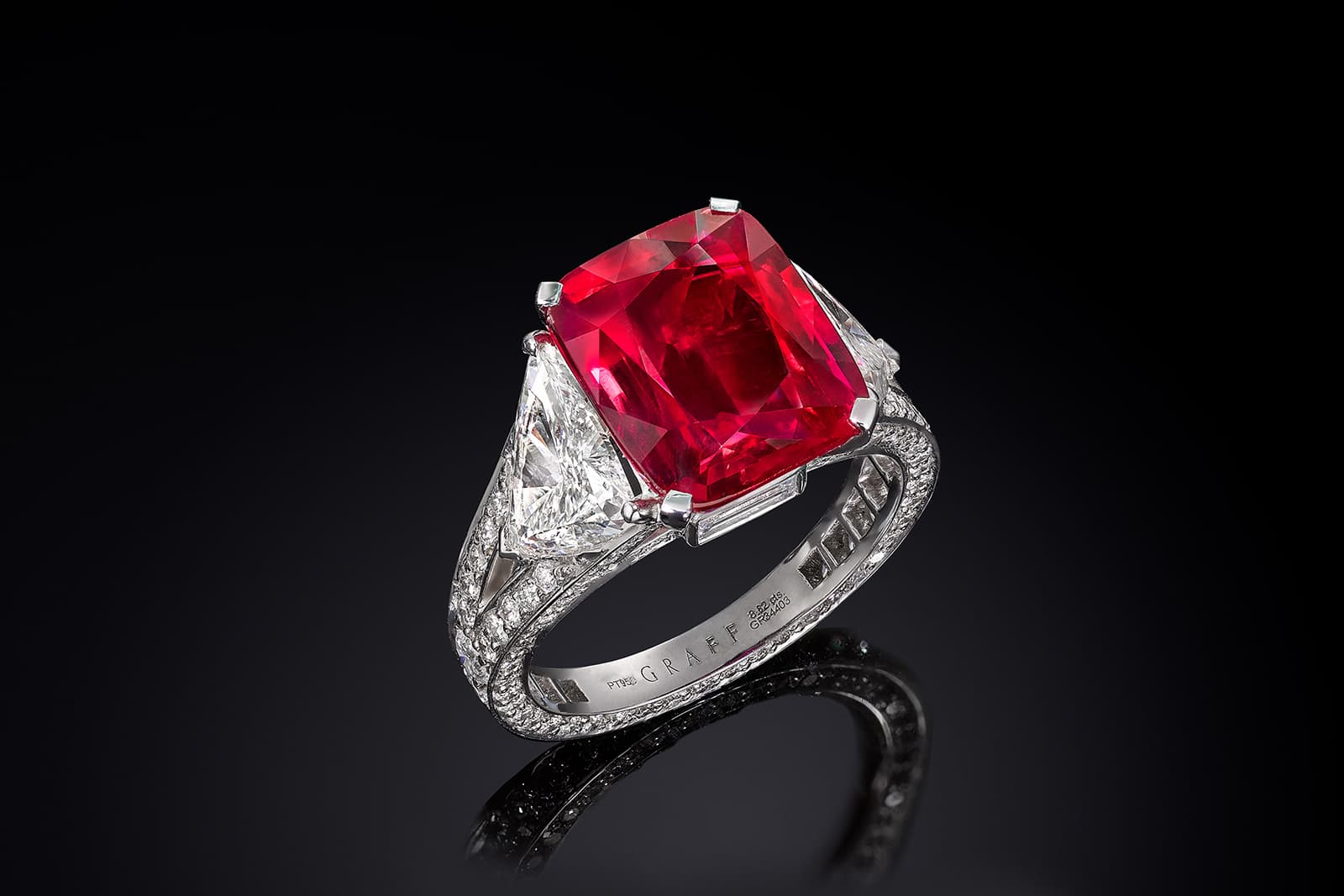 The most sought-after among ruby connoisseurs, its vivid Pigeon's Blood hue is exquisite – the richest of red with an undertone of blue. Mr Graff has acquired and sold some of the world's most exceptional gems, yet he has said that the Graff Ruby is one of the finest stones he has encountered during his career, making the ring in which it is set – a Classic Graff design with trilliant-cut diamond side stones and a parted, diamond-set band – one of the most iconic jewels in the world.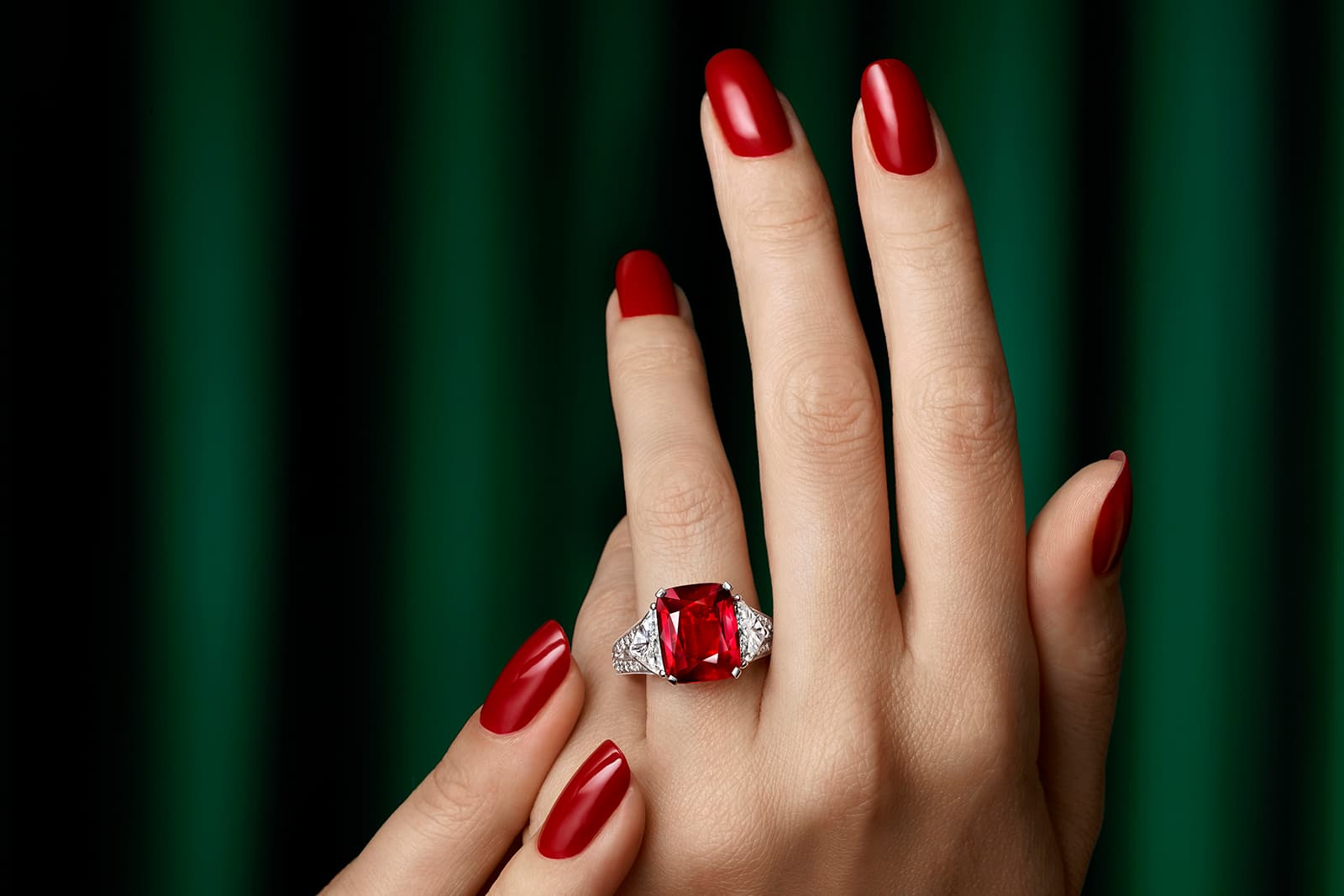 3. Graff Lesotho Promise necklace
In 2006, Laurence Graff acquired a 603-carat rough diamond of great rarity, discovered in the Southern African Kingdom of Lesotho, and set about transforming it into one of the most iconic jewels of all time. Called the Lesotho Promise, the prodigious stone was found in a previously abandoned diamond mine high in the Lesotho mountains and named because of the promise it held for the discovery of diamonds of similar importance in this tiny landlocked kingdom in the future.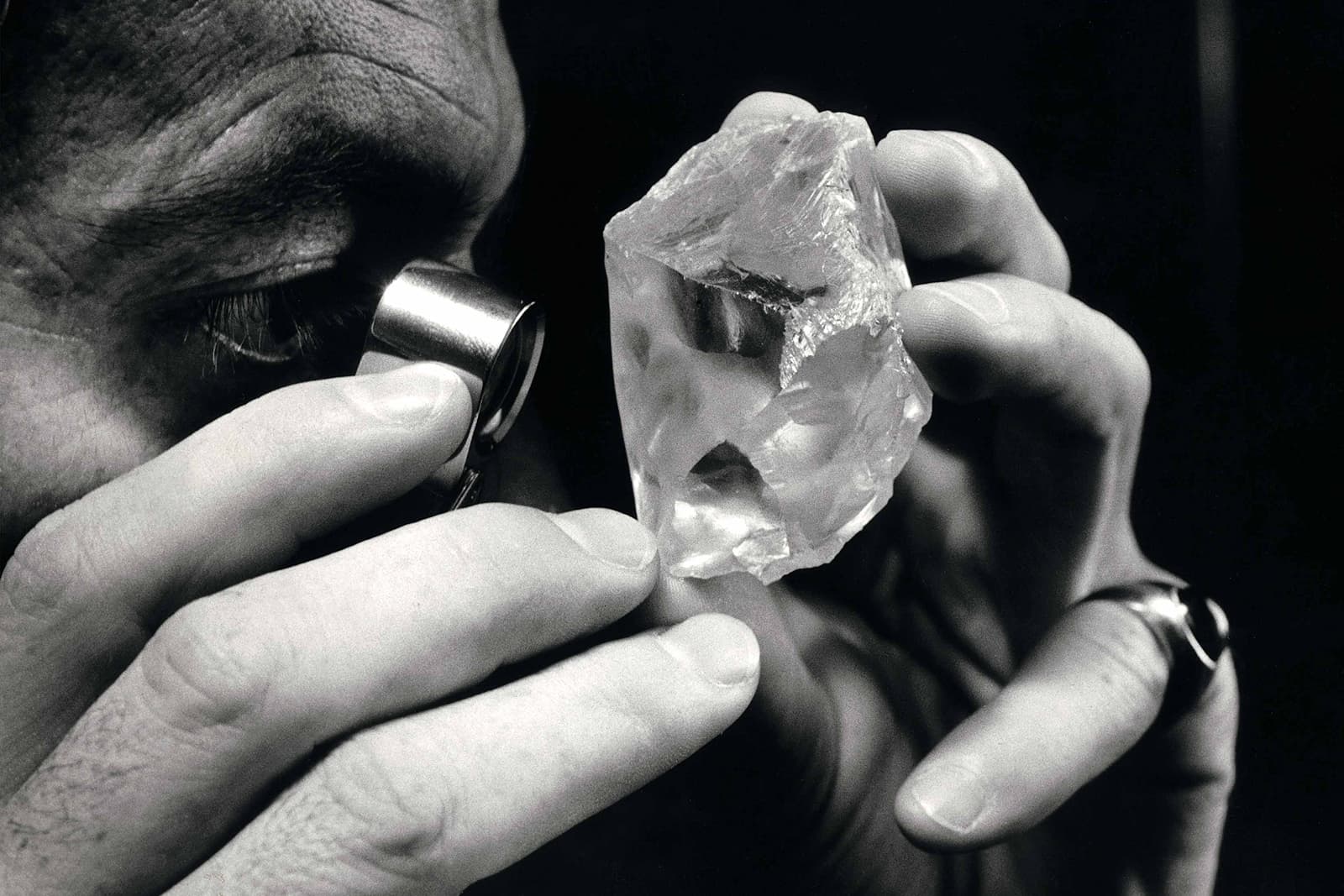 A master of all the stages in a diamond's journey, from rough diamond to finished jewel, over the coming months Graff concentrated on analysing, cutting and polishing this epic stone, unveiling the fruits of its endeavours 18 months later: 26 uniformly extraordinary diamonds, all flawless and the top D colour, weighing a total of 223.35 carats. Rather than presenting these exquisite stones as individual creations, however, Graff took the brave step of setting the whole suite of gems, which included round, emerald cut, marquise, pear and heart shape diamonds, into a single jewel: the Lesotho Promise necklace. With the four largest diamonds set to form an extraordinarily precious diamond drop, culminating in a magnificent 76.41 carat D Flawless pear shape stone, the necklace has gone down in history as one of the most valuable jewels ever created.
4. Graff Peacock brooch
Brooches have played a prominent role in the history of Graff, providing the perfect canvas on which to showcase collections of rare gems and the opportunity for the House's designers to express their creativity in a single, standalone jewel. Figurative designs, in particular, have become a Graff signature – contemporary expressions of the natural world that enchant with their attention to detail. Birds are a theme to which Graff returns frequently in its one-of-a-kind brooches. A bird of paradise, parrots and love birds have all been interpreted by the House with great flair and originality, but it is the peacock brooch unveiled at the TEFAF art fair in Maastricht in 2013 that has earned iconic jewel status. Valued at an astounding US$100 million, this very precious bird, resplendent with its array of beautiful feathers, is depicted by Graff in rare coloured and colourless diamonds, set to mimic its colourful finery. At its heart, a 20.02 carat Fancy Deep Blue pear shape diamond – one of the rarest blue diamonds in the world – forms this proud peacock's chest, with the bird's extravagant plumage recreated in pink, yellow, orange, blue and colourless diamonds that fan out in a multitude of colours and cuts.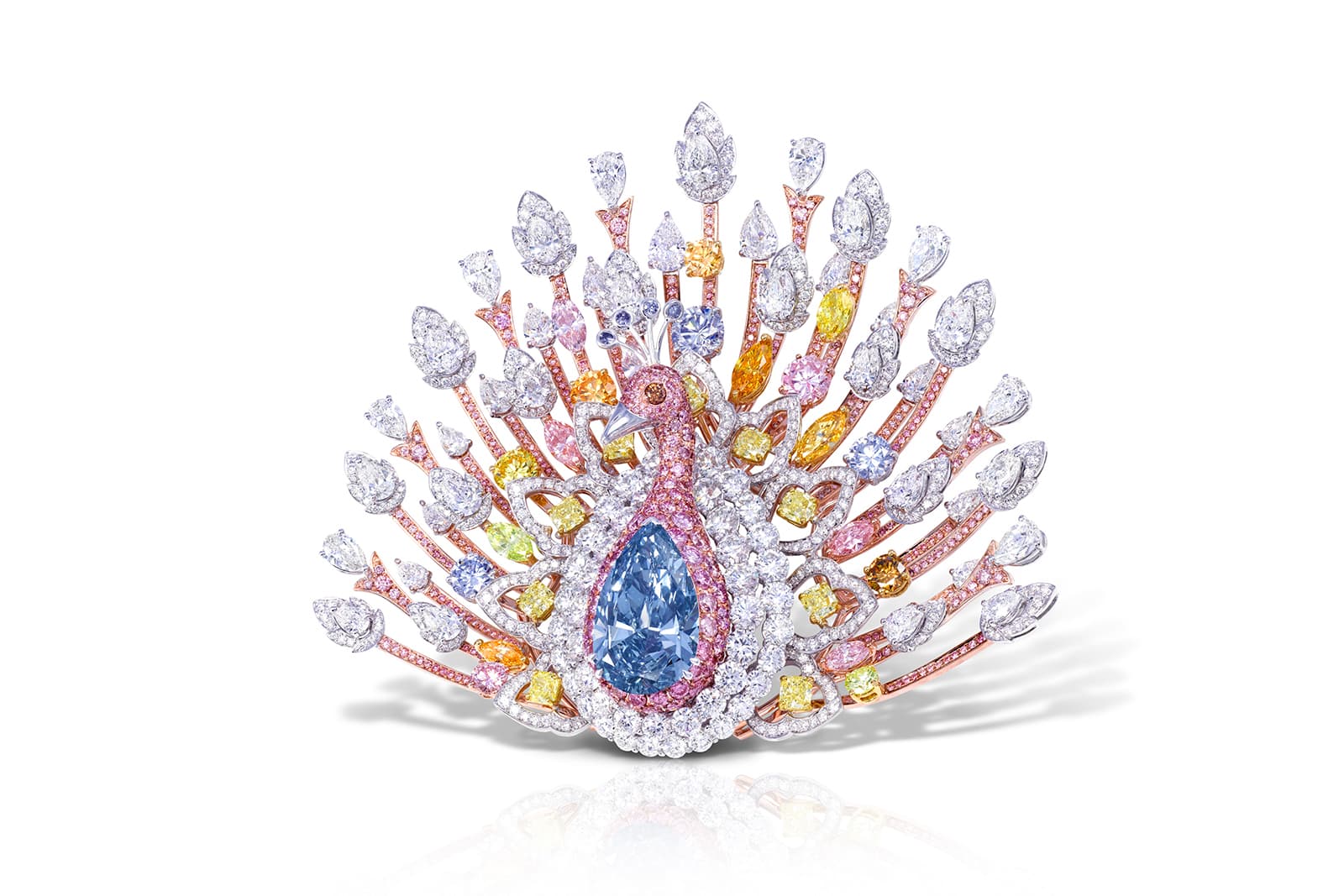 5. Graff Lesotho Pink diamond ring
The newest creation in our top five iconic Graff jewels, the Graff Lesotho Pink diamond ring, was unveiled in 2019. Cut and polished from a 13.33 carat rough pink diamond unearthed at the Letšeng mine in the Kingdom of Lesotho, the same mine from which the 603 carat Lesotho Promise hailed, Laurence Graff knew it was a very special stone from the moment he first set eyes upon it. "This is the most vivid pink rough diamond I have ever seen, and it is an exceptionally rare treasure," he said at the time of its acquisition. "I am sure the polished diamond that comes from this rough will be an auspicious addition to our roll call of famous gems. It is an enormous privilege to own this natural miracle – we may never see anything like it again."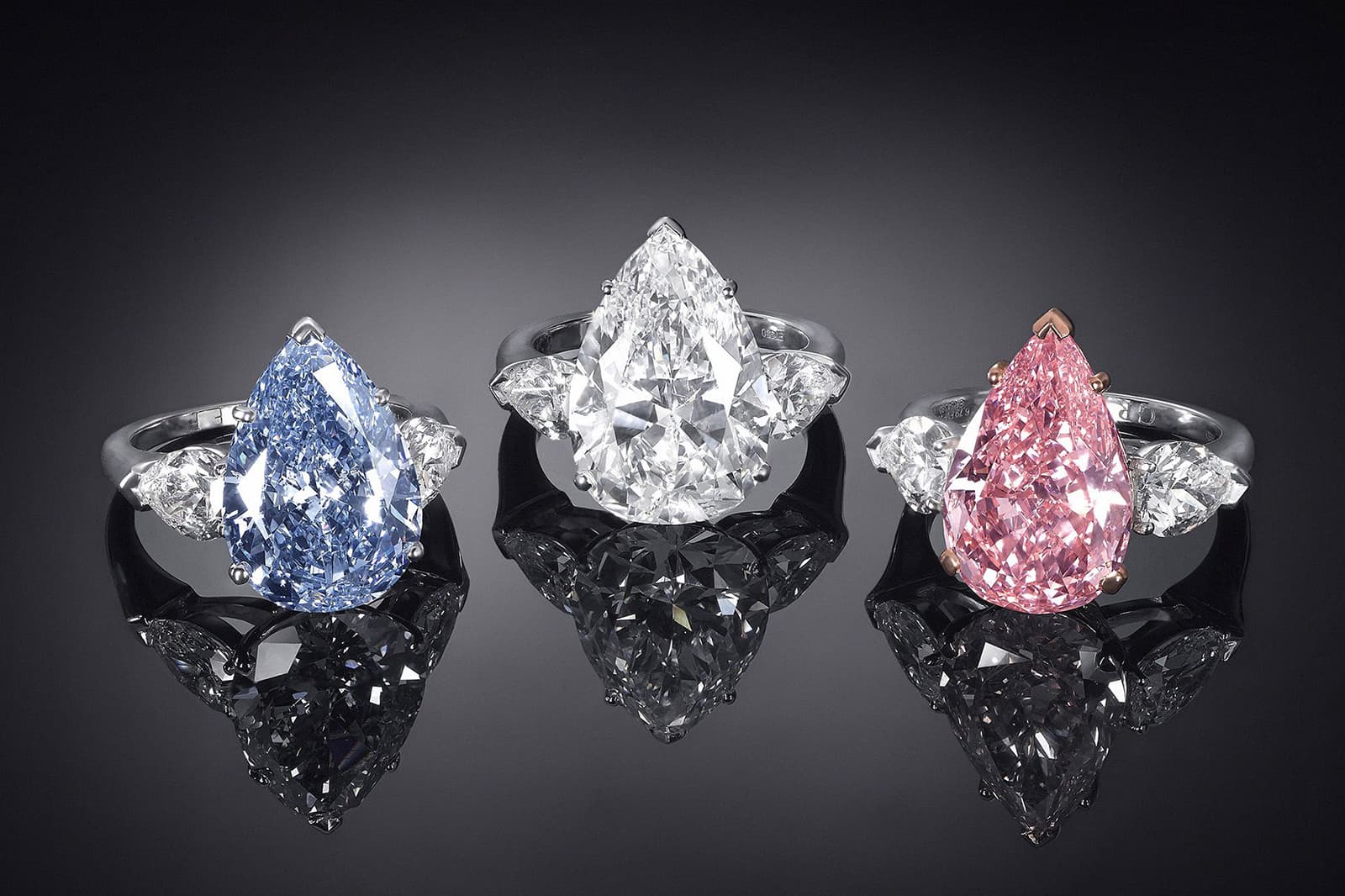 He was, of course, right – his master cutters and polishers yielded an extraordinary 5.63 carat Fancy Vivid Purplish Pink pear shape diamond from the rough displaying a depth of colour so rich and intense that it appears almost red. Set into a Classic Graff ring, the electrifying hue of this inconceivably rare diamond is emboldened with pear shape pink side stones and rose gold claws. The rarity of the Graff Lesotho Pink diamond is heightened further still by the fact that the Argyle Mine in Australia, the world's premier source of pink diamonds, is set to close in late 2020. With fewer pink diamonds being discovered, these beautiful stones will become even more sought-after, earning this treasure of our times its place in our top five iconic Graff jewels.
Designed to showcase the pure and profound beauty of rare and important gems, each of our top five iconic Graff jewels is a masterpiece of design, craftsmanship and diamond expertise.