Greek designer Nikos Koulis is known for his exquisite jewels with a Mediterranean influence and string aesthetics. He dares to do things differently and experiments with various gemstone cuts, colours and unexpected materials. Little surprise then that this independent designer recently received the Bridal Award at the Couture Show for his Art Deco inspired enamel, diamond and emerald engagement ring. I caught up with Nikos during the show to learn about his passion for literature, music and food, besides a penchant for creating visually captivating jewellery.
First job: I've been always involved with jewellery in my professional life.
First steps in jewellery-making: Growing up, I was occupied with my family's jewellery business, where I always sketched and handcrafted things. I have fond memories of going to the workshop and being curious about stones and cuts. I would observe how a stone was turned into a jewel. However, I first studied Literature and then went on to study Gemology and Glyptography at the Gemmological Institute of America. This helped enrich my knowledge. Also, my past experience helped me excel at my design skills.
If you weren't designing jewellery, you would be: I would be either an architect or a floral designer. I like creative jobs where you can determine the aesthetic result.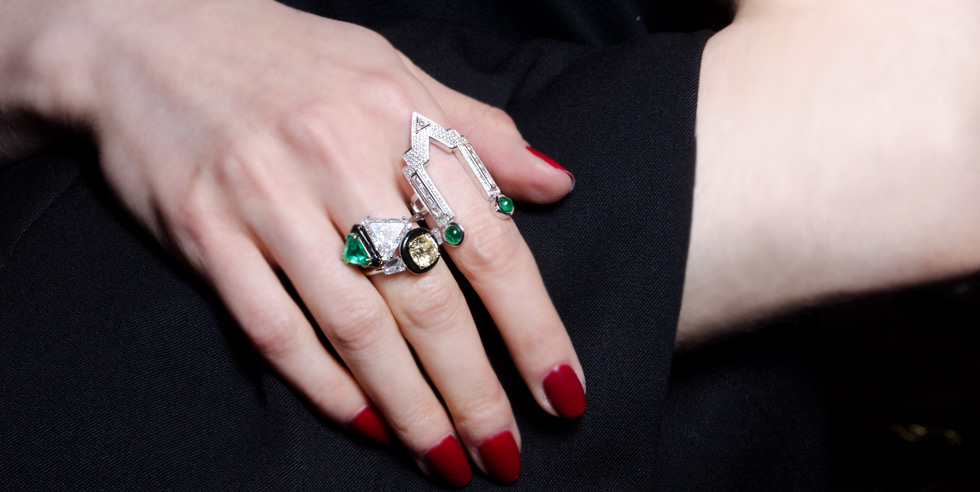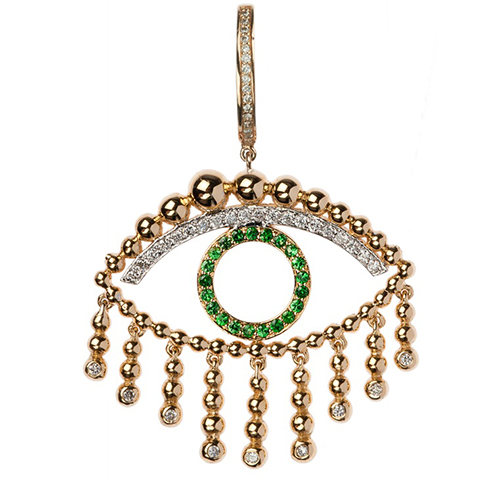 Which jewellery from the Universe line are your pride: The Universe collection encompass many elements, which fill me with pride: experimentation in forms and techniques, difficult materials that didn't always behave as I wanted, elaborate details making the difference on how each piece feels…I wanted them to be soft, smooth, light, easy, even if they are statement pieces. What I love most about the bracelet with white diamonds and emeralds inspired from the New York deco architecture is that you see something different from each side – and it has a very interesting geometry.
Most memorable bespoke piece you made: Making bespoke designs is one of my favourite endeavours, although it's time consuming and takes my focus out of my collections. I love it when a client brings me old pieces and I can transform them with my personal perspective. The result is a brand new jewel, where you cannot imagine its past. I also love creating tailor-made pieces for a client after getting to know her: her style, preferences and mindset. Each one inspires me in a unique way. They trust me to do what I do best. One of my favourite pieces was for a Russian client, who went on to become a close friend. When I created an exquisite ring set with a pear-shaped diamond and rubies, it totally reflected her fierce personality.
Favourite coloured gemstone: Emeralds, because they cannot be perfect. They are flawed by nature and this makes them irresistible.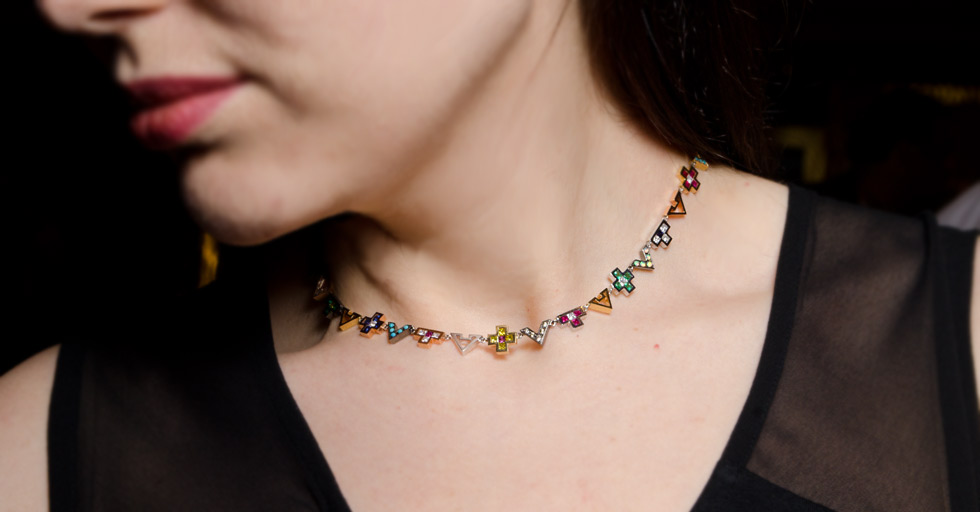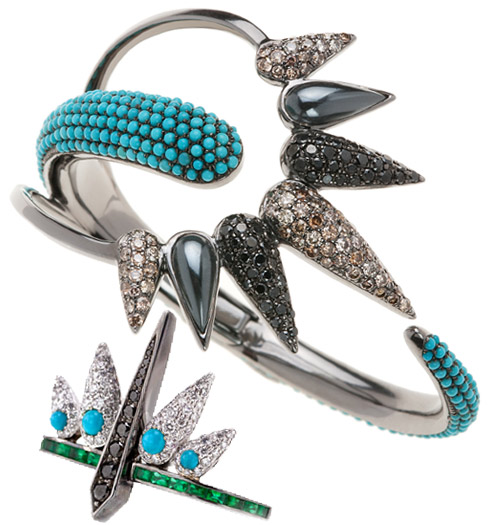 Inspiration for starting a bridal line: I had created bespoke rings for friends and my clients asked me when I would create an integrated collection. I had been thinking for a long time on how my first bridal collection should be – it is a classic staple for all brands and I wanted to bring something new into this category. I found the enamel element a fascinating signature style: black functions as a 'frame' to the stone, making it seem bigger and infusing it with timelessness.
Your advice to emerging jewellery designers: To work hard and experiment with fantasy. Learn from the technical aspects like the workshop process and, of course, be flexible.
The jewellery you're wearing right now: My yellow gold cross and an ear-cuff with Jesus that fits perfectly, although I haven't pierced my ears. These are my everyday essentials. Each day, I choose different 'frostings' such as diamond bracelets, deco brooches and cufflinks.
Describe your personal style: Austere and classic with creative accessorising.
Your favourite restaurant: Ratka in Athens. The restaurant has been there for 30 years. They have an amazing mix and match décor. I love the menu and crowd. The food is top quality; I love its legendary owner, the fantastic music and the ambience even when it is quiet.
Top singers on your playlist: Greek songs from past decades.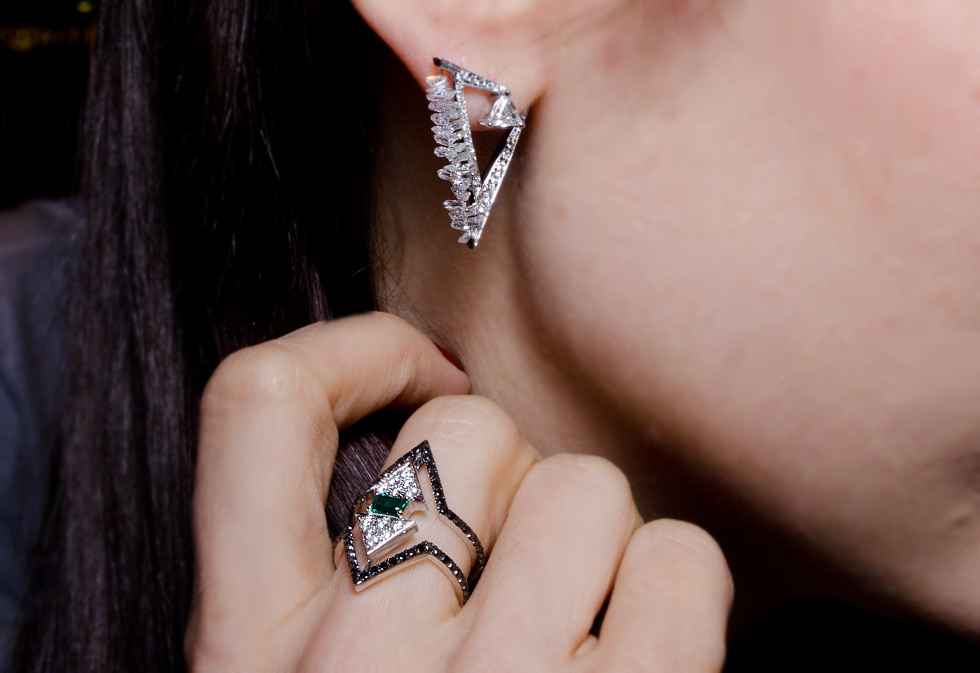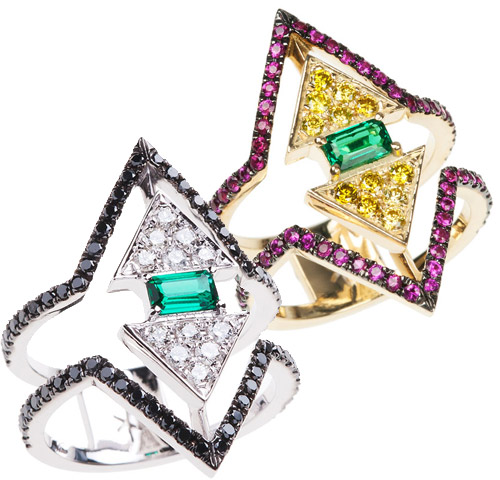 Guilty pleasure: It is an innocent one. My mom's food!
Favourite drink: Vodka with ice.
Website you check out every day: I don't have a regular favourite. The sole online platform I am on everyday is Instagram.
If you want to relax you'd: Listen to my favourite music – no cellphone, no noise and no crowd.
The last book you read: 'Hear the Wind Sing' by Haruki Murakami.
Next one you plan to read: 'Kafka on the Shore' by Haruki Murakami.
The first person you spoke with today: My brother. He lives next door with his family, so I get a warm kick-off for my day.
Main means of transportation: My car, a Mini Cooper.
Favourite movie: 'Lo Sono L'Amore', an Italian film starring Tilda Swinton. I love everything about it: the settings, the photography, the aesthetic, the drama and the acting.
Personal motto: Step by step, we can do this! KP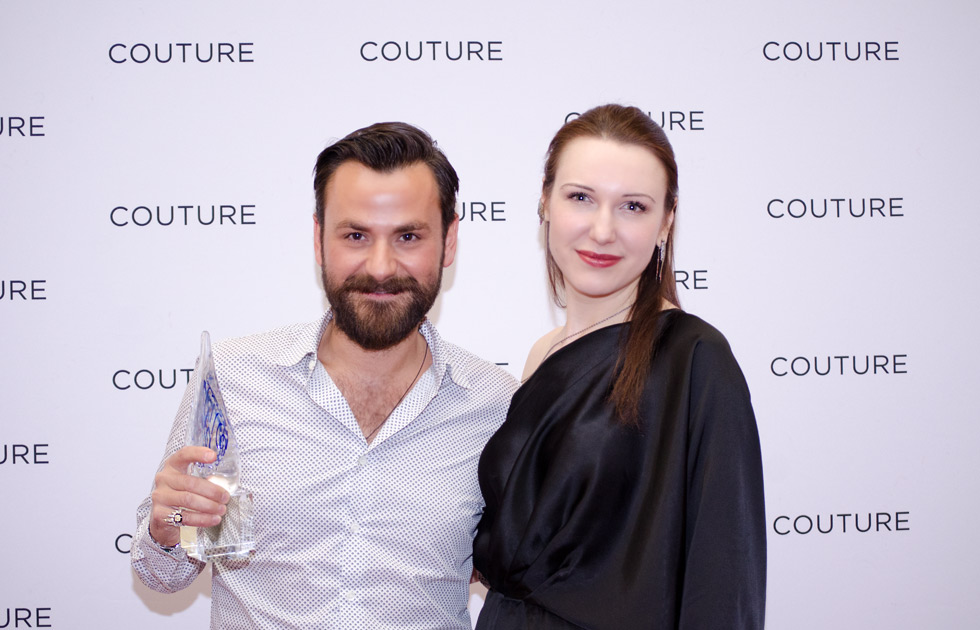 Nikos Koulis and Katerina Perez at the Couture Design Awards
var OB_platformType=3; var OB_PlugInVer='8.0.0.0_Regular';