We can all understand the desire to have someone in our corner. Art jewellers are no different, and they can benefit immensely from the support of gallery owners and curators who place their works in high-profile environments. An example of this is Second Petale, a digital art jewellery gallery that showcases the collections of artists through events, exhibitions and collaborations. The woman behind Second Petale, Arina Pouzoullic, has used her curator's eye to select four brands that she will spotlight at PAD Paris, taking place at Jardin des Tuileries in April 2022.
In a recent interview with Pouzoullic, she told me: "PAD Paris' identity is eclectic, like a dialogue between art disciplines and representation of the best galleries. It is an exclusive and intimate fair that provides the best content and audience. I am thrilled and very impatient to show the work of the fabulous talents I work with: Luz Camino, MAD Joaillerie, Marie Mas and Dries Criel. They will be present at the show meeting the public, who will have a fabulous opportunity to learn about their art right from the source."
Since PAD Paris was founded in 1998, there have been 23 editions with people travelling from across the world to bolster their collections of jewellery, art, precious objects and much more. This year, they will have the chance to explore the works of the four designer names described in more detail below.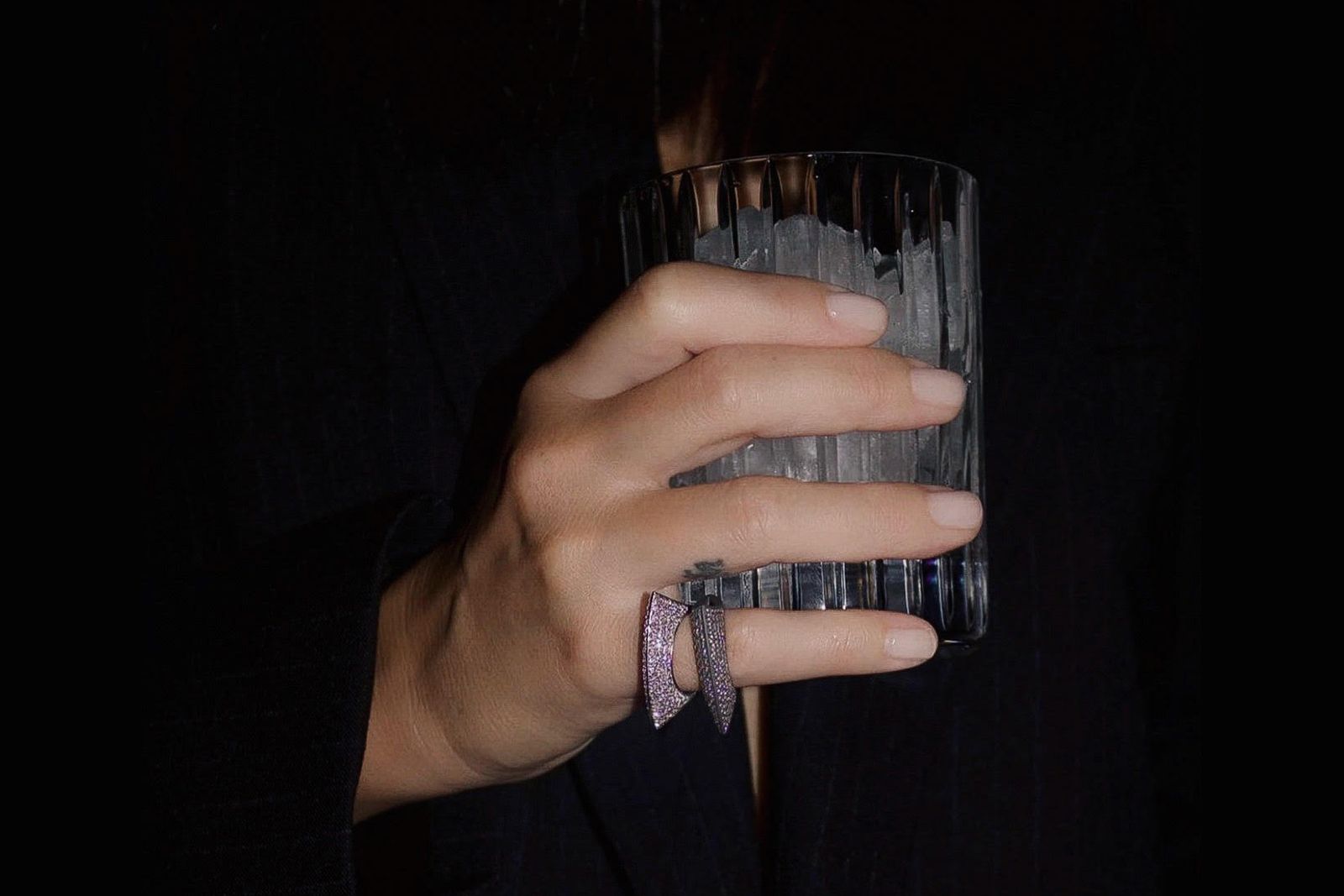 Twenty pieces by Madrid-based jeweller, Luz Camino, will be on display. She specialises in hyper-realistic plants and animals that transport us away from the concrete of cities directly to the natural world, using bronze, gold, resin, diamonds, rock crystal and ebony as well as meticulously used precious gemstones. Her objective is to capture the beauty of nature faithfully while blurring the lines between jewellery and sculpture. Fans of enamel will also love the art jewels by Luz Camino, which often feature plique à jour finishes to capture the subtle wash of colour in a flower petal. One of my favourite Luz Camino designs is perhaps one of her more unusual… precious recreations of pencil shavings in textured gold, coloured gemstones and enamel.
Led by seasoned bench jeweller Alix Dumas, MAD Joaillerie was founded in 2020 to channel all her creativity and ideas into beautiful and contemporary designs. Dumas has enjoyed a long career as a jewellery artisan, including a formative experience at one of the world's leading art jewellers that helped to push her creative boundaries. Her work relies on the intricacies of precious metal, giving golden frames and architectural shapes the chance to stand out as leading actors and not supporting stars. As her pieces are made by hand, some can command 250 or 300 hours from start to finish. Here, we see how the value of a piece emerges not only from the preciosity of its materials, but also the time, care, skill and attention to detail that goes into bringing it to life.
French fine jewellery brand, Marie Mas was founded by Marie Cabirou who studied at both the École Duperré (college of art, design and fashion) and IFM (French Fashion Institute) before joining Maison Christian Dior Couture in 2012. These experiences allowed her to hone her jewellery design skills and, later, gave her all the confidence she needed to launch her own fine jewellery line in 2015. Today, the brand specialises in feminine creations that are an ode to movement – almost as if pieces come alive when worn on the body. They mimic the swirl of ocean waves and spin on their axes to add an extra layer of kinetic excitement to precious gold and pastel-hued gemstones. My favourite is the Emerald King Wave ring crafted in 18k rose gold with an undulating mountain range of emeralds that move when worn on the finger.
Hailing from Antwerp, Belgium, jewellery designer Dries Criel is the creative mind behind his namesake brand that is all about redefining classics in contemporary ways. Criel draws on his background in modern dance and his love of Ancient Egypt, antique jewellery and architecture to create gender-neutral collections that are geometric and ideal for layering. Although the aesthetic of Dries is modern, there's a sense that you are looking at the heirlooms of tomorrow… the kind of items that jewellery lovers in 2100 might discover and comment on how contemporary they feel, even though they were made decades before.
This is a wonderful opportunity to explore curated works by these designer names who are writing their own definitions of art jewellery with every new piece they create. Second Petale has done much of the searching, discovering, selecting and authenticating for you, which means you are free to enjoy the fruits of this labour and discover the next jewellery piece for your collection.