Described as a "selling exhibition of jewellery wonders", Rock Party is a collaborative event organised by Abdulrahman H. Alzayani of A2Z and Christie's Dubai. What's important to note about this sale is that it contains 200 unique pieces from the likes of JAR, Bhagat, Hemmerle, Sabba, Nikos Koulis, Fernando Jorge, Mashandy and more, as well as pieces from Cartier, Bulgari, Graff and Harry Winston, to name just a few. This isn't the first time A2Z and Christie's have collaborated. The pair worked on the Magnificent Pearls exhibition of important pieces in tandem with the Bahrain Institute for Pearls and Gemstones (Danat) in Bahrain in 2019. However, this latest event is the first meeting since COVID-19, which has infused it with new energy and excitement!
Rock Party is spearheaded by a natural pearl, Colombian emerald and diamond sautoir by JAR, incorporating a historic 114.63 carat fancy vivid yellow diamond that is currently the largest certified old-cut cushion-shaped stone in the world. This piece is Alzayani's favourite, but he's also quick to point out four more pieces with exceptional credentials in the sale, including a sapphire, ruby and diamond necklace by Bulgari from the late 1970s or early 1980s, an impressive pink sapphire and diamond SABBA Paris ring with a 3.49 carat cabochon, and a Graff bracelet with a 7.37 carat fancy yellow oval-shaped diamond. Finally, look out for a pair of Harry Winston diamond earrings with marquise-cut diamonds of 6.26 and 6.16 carats. To understand Rock Party, you need to join me in finding out more about its founder! Here are some of the highlights from a recent conversation I had with Alzayani…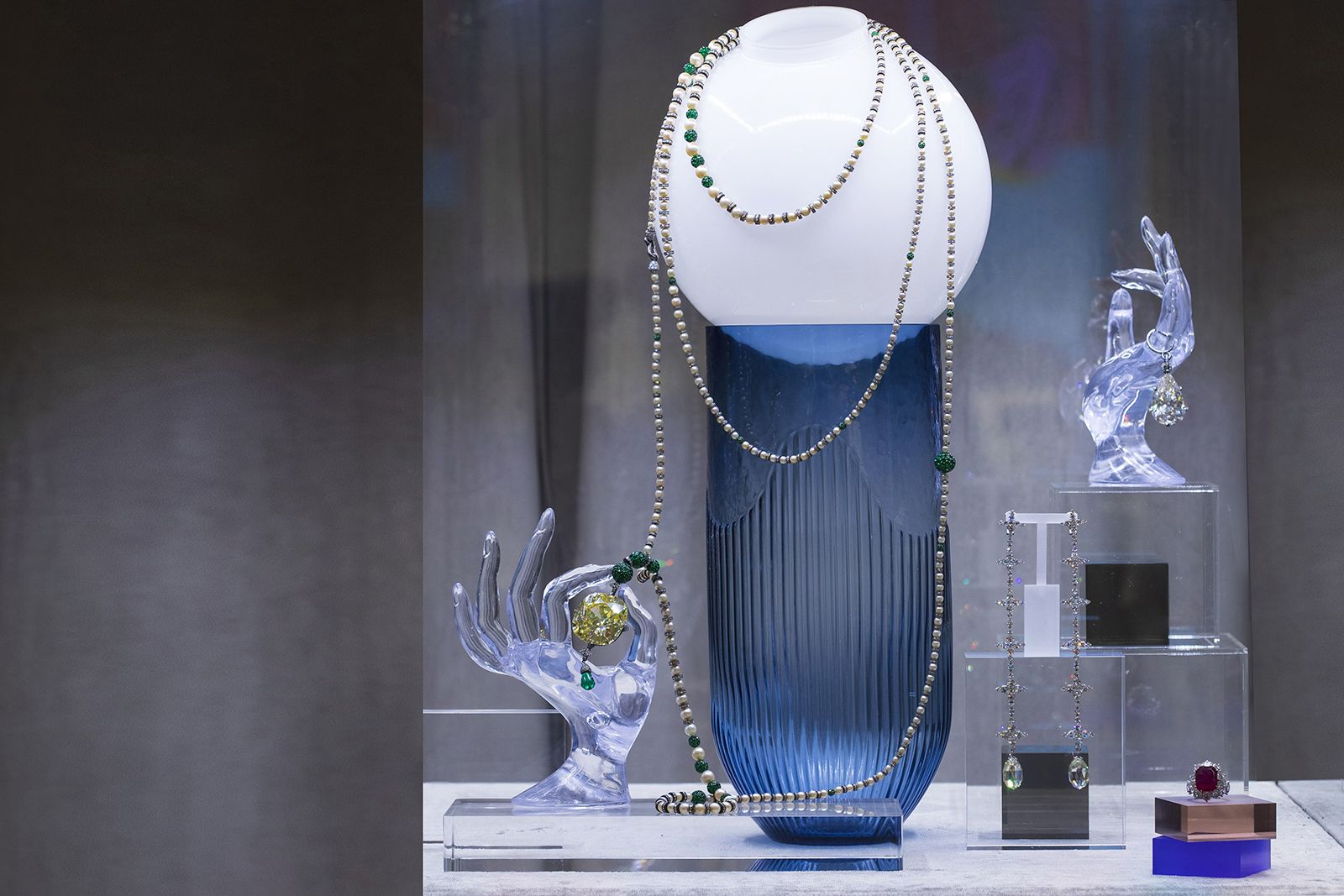 Katerina Perez: What is the story behind A2Z?
Abdulrahman H. Alzayani: A2Z is my creation and was officially founded in 2018. Our goal is to offer exceptional jewellery and art advisory services to clients in the Gulf States and around the world. We began with jewellery, but my intention is to build on my passion and knowledge of fine art by advising our clients on starting or growing their art collections. We always start working with clients when they're preparing for special occasions, usually a wedding or memorable event. And with time, clients carry over and they become long term clients, along with family, or also by word of mouth. Obviously, diamonds remain the most requested. This is all complemented by our themed/curated collections of unique pieces sourced from jewellers and suppliers around the world. I have fostered partnerships with different jewellers, and I am proud to hold long-lasting relationships with both our clients and suppliers. We have continuously participated in Jewellery Arabia and the annual Ataya Exhibition, but we also do private shows and partnerships, such as this recent collaboration with Christie's.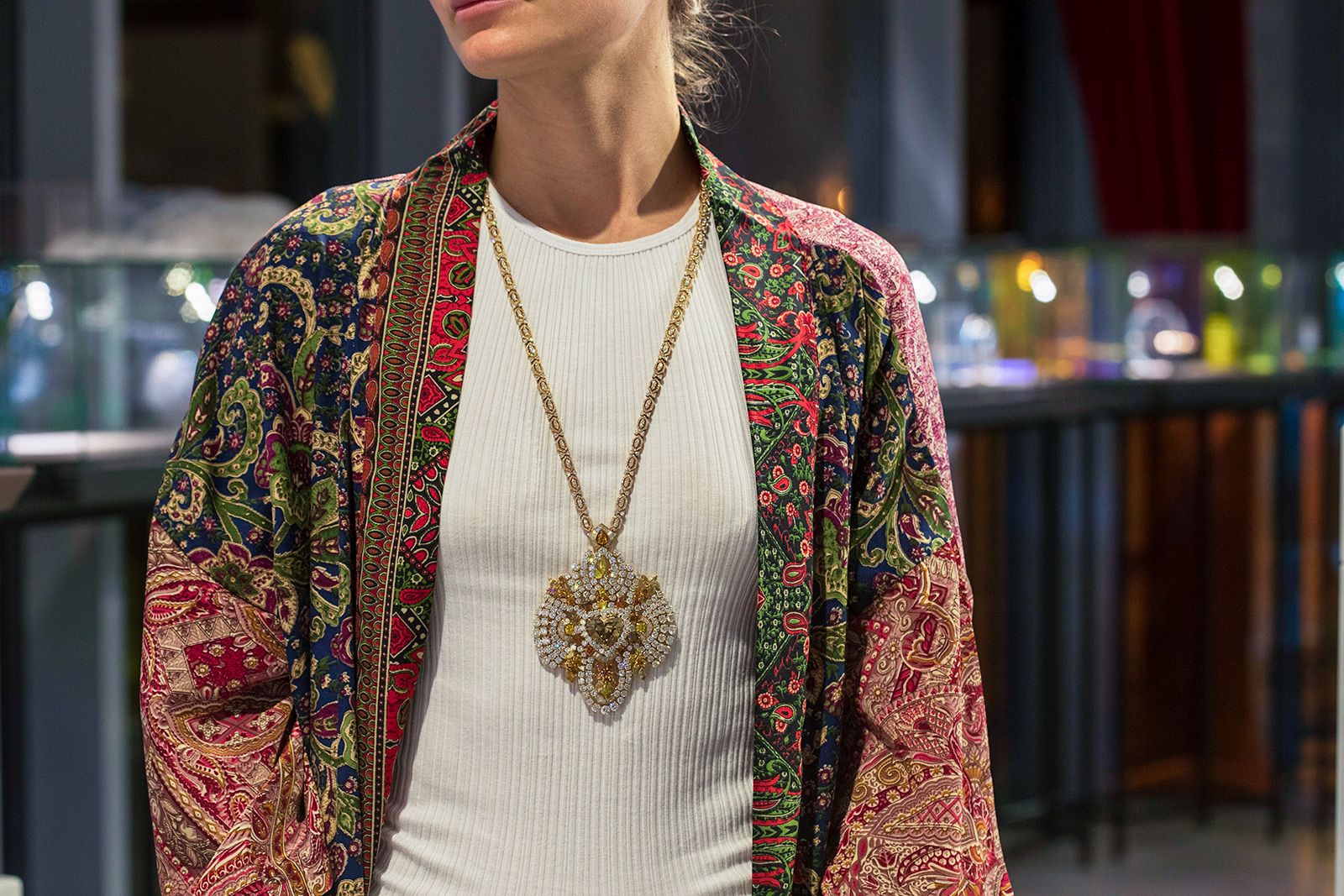 KP: What is your own relationship with jewellery and how has it developed?
AA: I first started collecting jewellery when I was 21. For me, it has always been about exploring my passion, and A2Z is very much the result of my love of gems and the craftsmanship of the designers. To me jewellery is happiness. Having all these amazing gems, with the opportunity to work with them and create truly tailored experiences for the gems to be shown in the best way possible is to me, the synthesis of beauty.
KP: For Rock Party you have put together quite a collection of jewels. What principles do you follow when choosing pieces for selling exhibitions and what are some of your favourite lots?
AA: My principle has always been buying what you love. I collect based on my instincts that have been developing throughout the years, but most of all I pick pieces within which I believe beauty and value align. There is always a personal side to collecting which includes the age-old, question "Do I like it or not?". I have a few favourite lots, the Harry Winston earrings, the JAR pinkie ring, the SABBA pink Sapphire necklace and the Bulgari necklace. But in all truthfulness, I love a little bit of all the pieces, it would be impossible to do a show and not have a special affinity for all the amazing items in the collection we're showing.
KP: What about your personal collection? Tell me about some of your favourite design-led jewels.

AA: I have been personally collecting JAR, Bhagat, SABBA and Theodoros and therefore I decided to choose these jewellers for this current show because I truly want to showcase them to the world. But this list is always growing!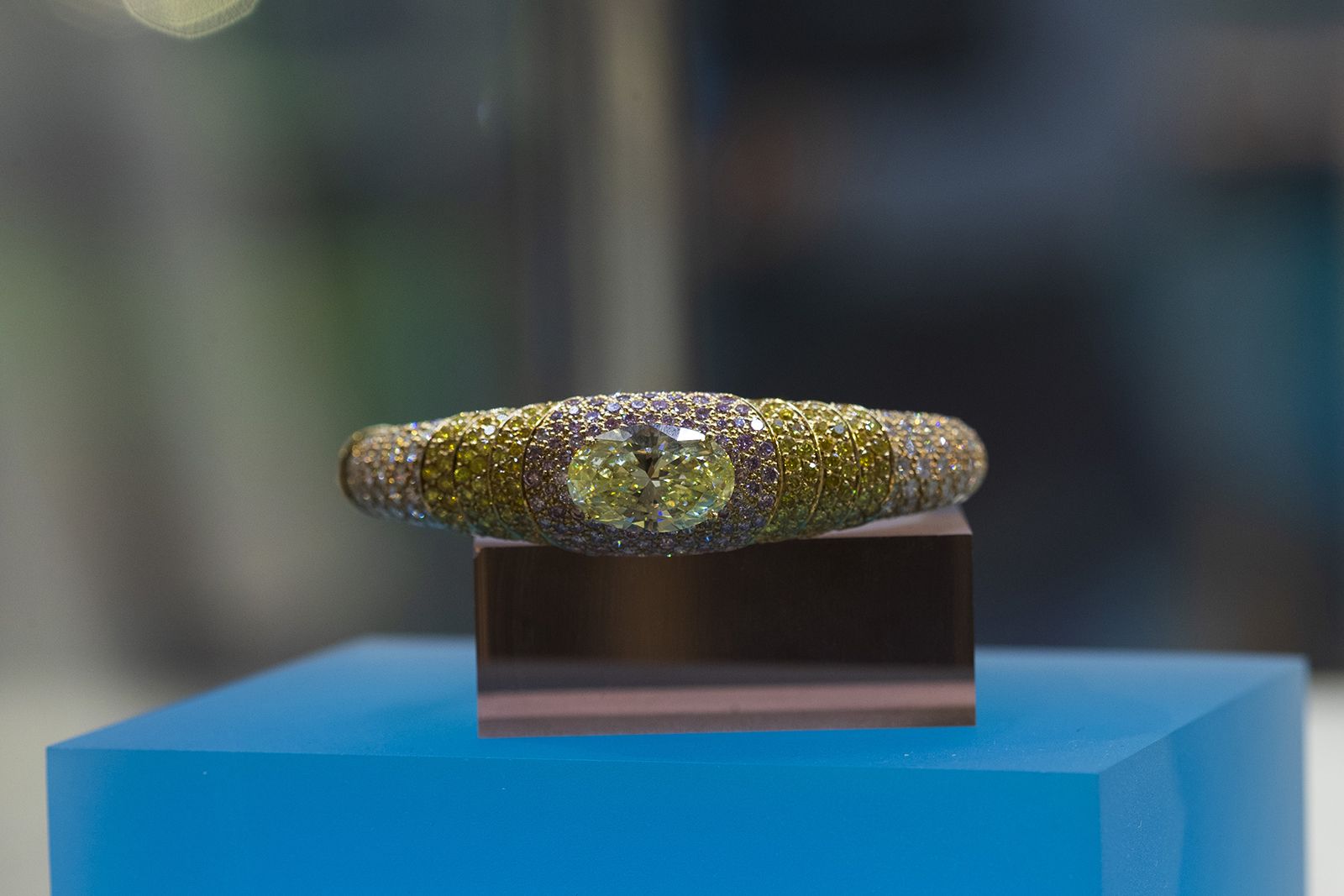 Events like this ensure that art jewellery of all kinds can be seen, while at the same time building networks of jewellery lovers who are formulating their own tastes and personal relationships with designers. This is the ecosystem of jewellery that's living and breathing, not only in Dubai but all over the world. I am sure you will agree with me that Rock Party – the coming together of A2Z and Christie's Dubai from March 7-13, 2022 – is a great sign of exhibitions to come.