As a twin myself, I am typically asked two questions when an acquaintance discovers my twinship: 'Are you identical?' and 'Can you tell what the other is thinking?' Sadly, I, Sarah Jordan, am not living proof that a type of twin telepathy exists, but there is certainly a synergy and synchronicity that develops among two individuals who grow together, which, unsurprisingly, can become a business asset to those who choose to work together. The common themes that unite the twins featured in this article are trust, honesty and a harmonious blend of talents and skills. While many of us may search high and low to find a business partner over many decades, these jewellers were born as one half of a perfect duo. Now that's something to envy!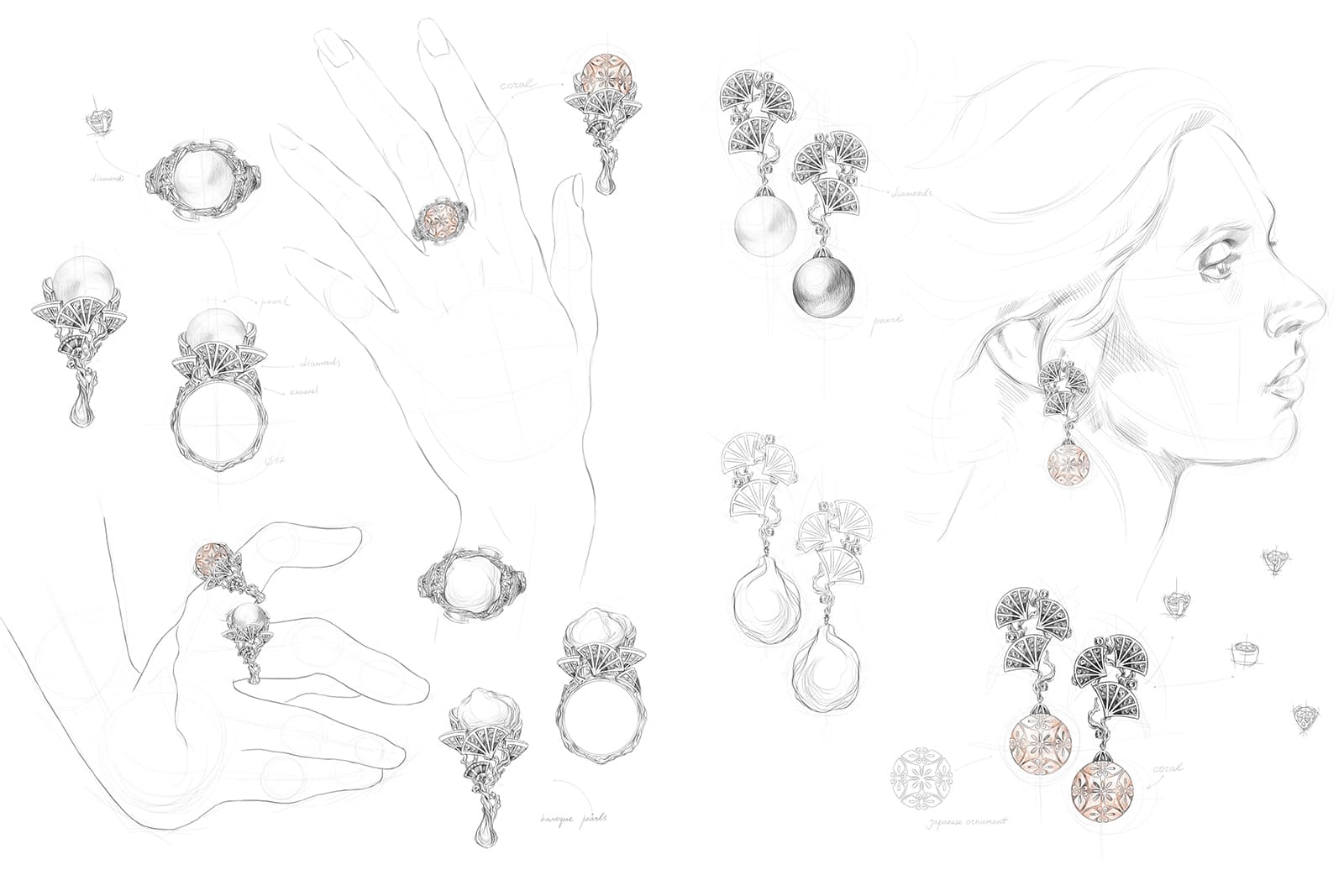 Recognised for its high jewellery creations, Hong Kong-based brand Butani is led by Papu Butani and his sons, identical twins Manoj and Mukesh. Both are passionate about jewellery design and creation – something they inherited from their father – and they use this shared enthusiasm for diamonds and coloured gems to collaboratively create new pieces. Manoj says: "Having grown up watching our father's devotion to design, it was a natural progression that my brother and I both developed a flair for jewellery and eventually worked together because we complement each other so well. We are both competitive by nature, so while we may have different opinions we are motivated by the same long-term goals of success." And what is it about their relationship as twins that gives them an advantage? Mukesh adds: "Being twins, the trust we have in each other is much deeper than what normal business partners might have. My brother and I trust each other implicitly to make decisions and meet each other's high standards."
Olivier and Guilhem Faivre d'Arcier are the twin brothers behind Parisian jewellery brand, Persta. Olivier spent 11 years working as a jeweller for Boucheron on the Place Vendôme, while Guilhem worked as an artistic director in visual communication and design. Together, they decided to combine their talents and establish their own unisex brand in 2017. Olivier says: "We are very happy to have the luck to work together. We are very complementary, and this is our strength – we do everything internally, from drawing to delivery, including the pictures, website, manufacturing, polishing etcetera. It is really easy to work with my twin, we always know what the other thinks!" Does this close relationship every lead to frayed tempers? Olivier says, "sometimes we argue," but their bond as brothers normally allows for troubles to be smoothed over and peace to be rediscovered quickly, allowing them to return to the art of jewellery making.
Twins Hélène and Jeanne Karpov had an unusual mix of inspirations growing up. Their French grandfather owned a copper workshop near the Place Vendôme, while their Russian father studied fine arts in Saint Petersburg and had a passion for drawing. "We started drawing when we were very little. Jewellery, however, came later," explains Jeanne, who now runs successful high jewellery gouache painting classes with her sister. Together, they are like two halves of one whole, with Hélène bringing the creativity and Jeanne adding her skills as a painter. "Hélène has an amazing sensitivity to volumes, curves and the harmony of a piece. She is the designer, the one who imagines the piece," says Jeanne. Similarly, Hélène has glowing words for her sister, describing her as having "unique expertise". She adds: "Working with your twin is the most natural thing ever. We are heading in the same direction and always pushing our goals higher. Tensions are rare, or quickly solved. There is always one to motivate the other in difficult times. This strength has allowed us to start our own business. We succeeded because we are two!"
Based on the Gold Coast of Australia, David Michael Jewels draws its name from its founders, identical twin brothers David and Michael, who both shared an interest in jewellery from an early age. "We both loved making things with our hands. My brother also had a great passion for watches and all things mechanical, whilst I had a love for jewellery rendering and painting in general," says Michael. Being an identical twin is certainly not part of the brand's marketing strategy, but it does add an element of uniqueness to the brand. Michael adds: "The best part is that we're not competitive with each other at all, we genuinely want each other to make the most special jewels imaginable. Because we hand-make each piece personally it is easy for our work to become very personal. Any artist would tell you that emotions can sometimes be fragile when you put your all into what you're doing, but the sibling environment we have in our workshop gives us the security to push our craft and concepts to the limits."
Lastly but by no means least, there's Nina and Mila Pikova, a pair of Russian-born twin sisters who were raised in a family of jewellery artists. Their mother had a workbench in the family home, which allowed the twins to create their first silver jewellery pieces at the tender age of 10! After studying at their aunt and uncle's school – the Sharonows School of Jewelry Design and Artistic Metal – the pair decided to dedicate themselves to jewellery and today they work at two different European jewellery houses (Mila lives in Rome, while Nina resides in Geneva). Mila says: "We are each other's best advisors and critics at the same time, which allows us to develop, challenge each other and grow together. We have always been close, so in our work we understand each other without words." Nina adds: "Even though we are twins, we have a different approach to design, which helps us to look at the same problem from different angles. When we work together and combine our knowledge and experience, we seem to unite as one super designer!"
The camaraderie that comes with working alongside your twin is a jolt of confidence when doubt creeps in, a fresh set of eyes when a challenge looms, and a trusted second opinion when there's a problem to address. Having another person always in your corner is the secret weapon that's helping these jewellery designers and their businesses grow.