The 'Lale Devri' ring was especially chosen for the auction for its prominent, lyrical and evocative decorative motifs. Crafted in gold and silver, and embellished with Mozambique rubies, whose colour Sevan so much loves, the ring embodies a colourful manifestation of intricate carving work that turns a self-adornment accessory into a piece of art. As with all signature jewels by Sevan, the ring features a rock crystal dome, which protects the delicately engraved tulips underneath.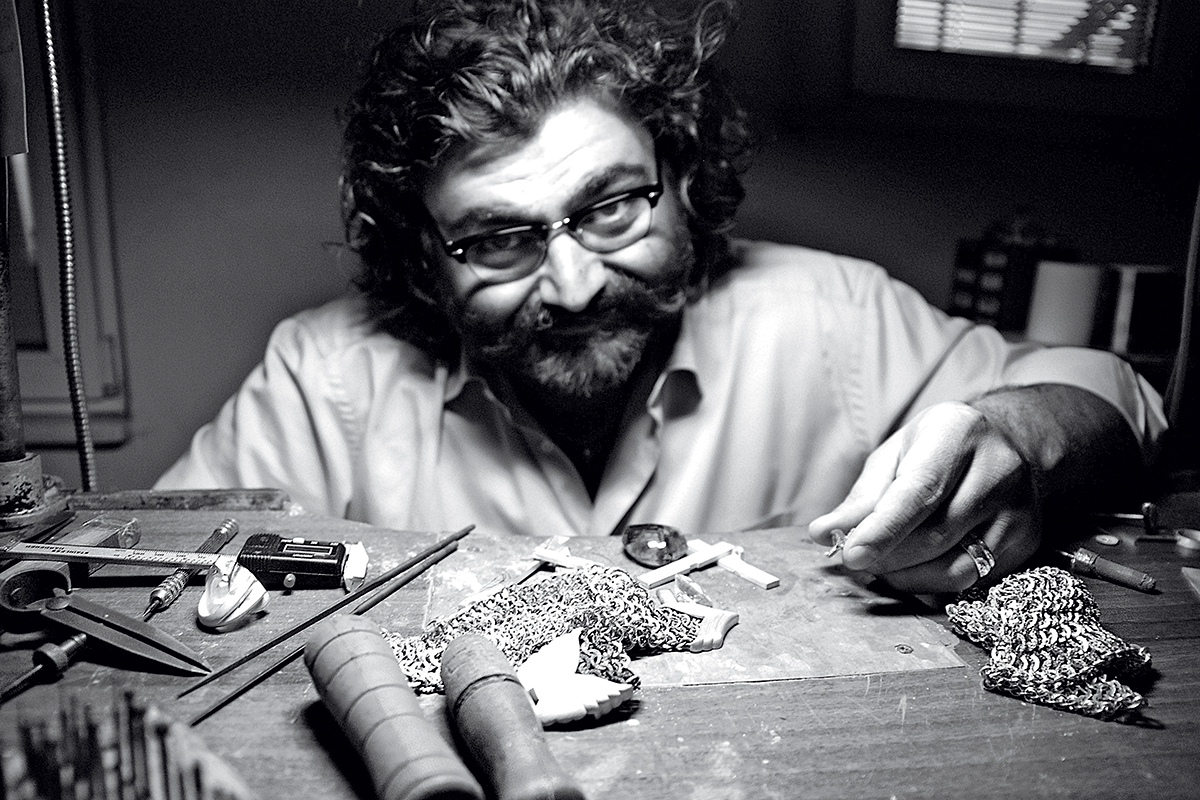 The designs of Sevan Bıçakçı have been previously sold at a Christie's auction in Dubai and the 'Emeralds for Elephants' exhibition hosted by Selfridges. Its aim was to raise crucial funds for the conservation charity the World Land Trust to save Asian Elephant habitat. On both occasions, the highest bidders turned out to be the two existing collectors. I wonder if this is going to be the case of the 'She Inspires Art event' as well.
For the first time ever, the leading lights in the international art world have created special one-of-a-kind art objects generously commissioned by the Patrons for 'She Inspires Art,' in support of Women for Women International's work with women in Northern Nigeria and Syrian refugee women in Northern Iraq.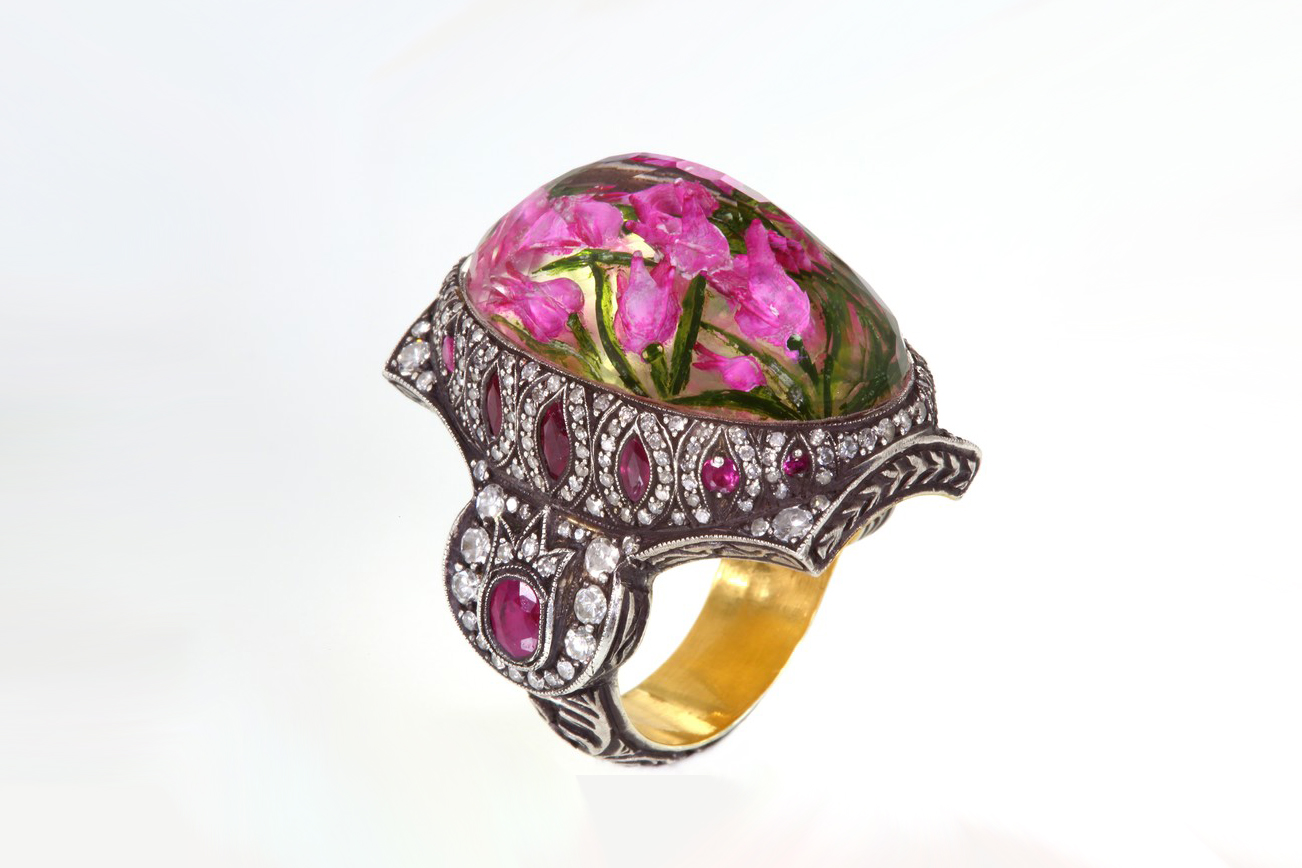 Hosted at Bonhams flagship saleroom on New Bond Street, 'She Inspires Art' is an immersive event, taking the form of a drinks reception with canapés by Chef Yoshihiro Murata and his protégé, Chef Daisuke Hayashi, followed by a sit-down dinner and auction. A piece by another jeweller will also be auctioned on the night – it a unique necklace with a Brazilian aquamarine and precious coral by Massimo Izzo that belongs to his 'Dances of Aristeas' collection.
"Massimo and Sevan are two of the most striking jewellers of today. Both lead the field in their home countries, these being Italy and Turkey, respectively. This is a significant credential given that Italy and Turkey are the two countries most highly respected for their design talent and and quality of craftsmanship. Massimo and Sevan stand out for lovers of artistic jewellery where the quality of the gems and metals is fundamental, but exceptional design and execution are essential. Collectors of Massimo and Sevan seek individuality and timeless beauty. I have followed and collected pieces by both of these artists for many years, having discovered them in my travels", says Lady Alison Deighton who is the Chairman of She Inspires Art committee.
Photos are courtesy of She Inspired Art committe