Tesserae is the plural of the word tessera - a single mosaic cube that forms the basis of all mosaics and micro-mosaics. In this instance, the tessera is made from glass. It is this technique of creating images from such miniature colourful elements that is the trademark of this Italian house. In this latest collection, each piece of jewellery has an outstanding central 'tessera' - comprising in each instance a bright mineral with an impressive carat weight. Look at the jewellery even once and it is evident that the designs are created around a yellow sapphire, a tanzanite, or a peridot.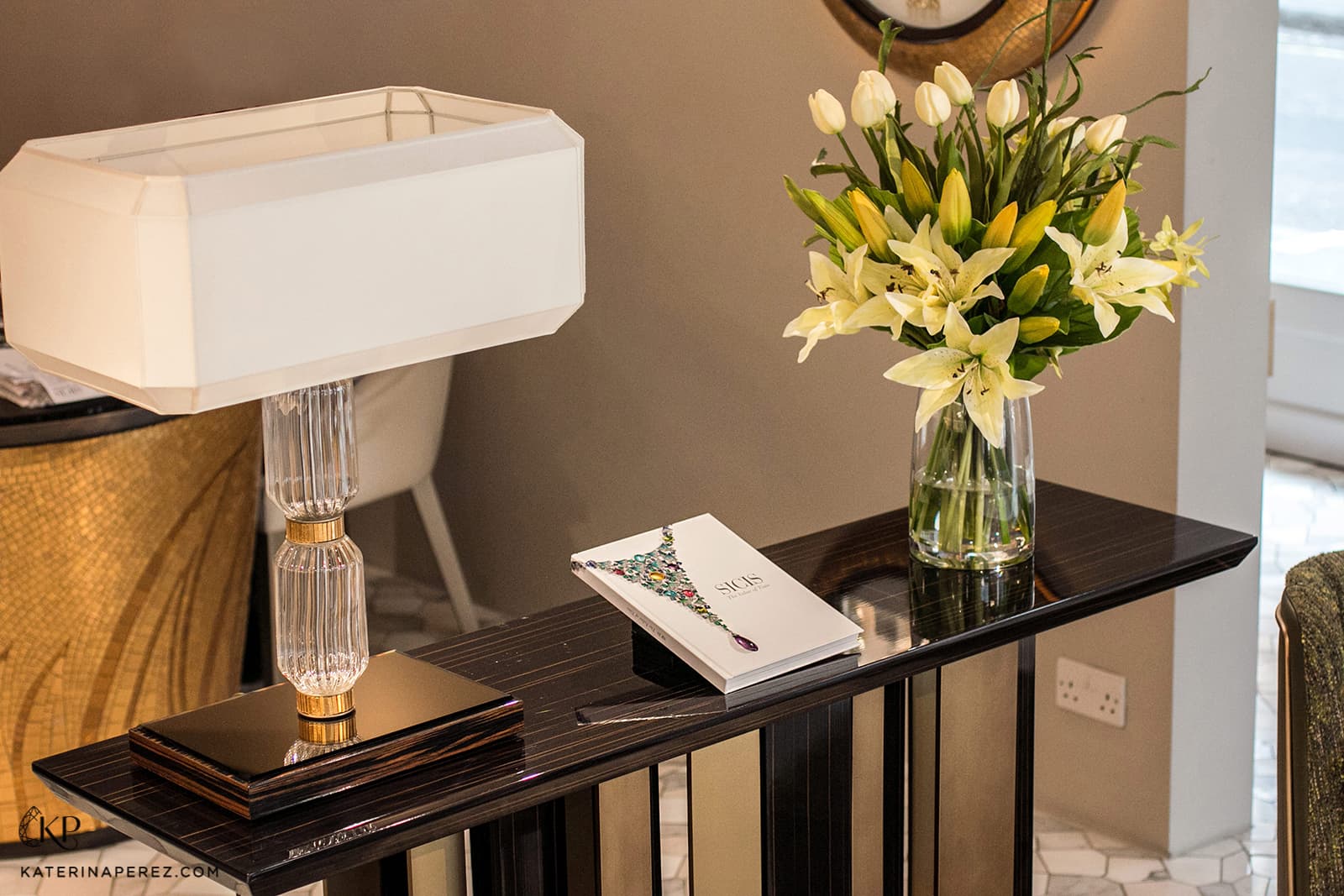 "I wanted to create a high jewellery collection with an important colourful central stone that could enhance the magic of our micro-mosaics. Each ring is designed to evoke an emotion or a sensation that inspires the viewer. What makes them special and different from previous rings that I have created is that they change in a chameleon-like manner. With this definitive new central element, each piece can be worn either by itself, or embellished with the micro-mosaic around it. I love the duality of these jewels and the fact that you can wear them in such different ways," says Gioia Placuzzi.
To realize this idea in full, and to create a fully-fledged piece of jewellery that works for both day and evening wear (rather than some kind of identity-less compromise), Gioia combined the brand's classic ring designs with a variety of creative "jackets". With a minimalist diamond setting, the main stone can be worn on its own or as part of a lush micro-mosaic for evening wear. This additional detachable element is also designed as a fully-fledged ring—such that the piece can be worn in three different ways.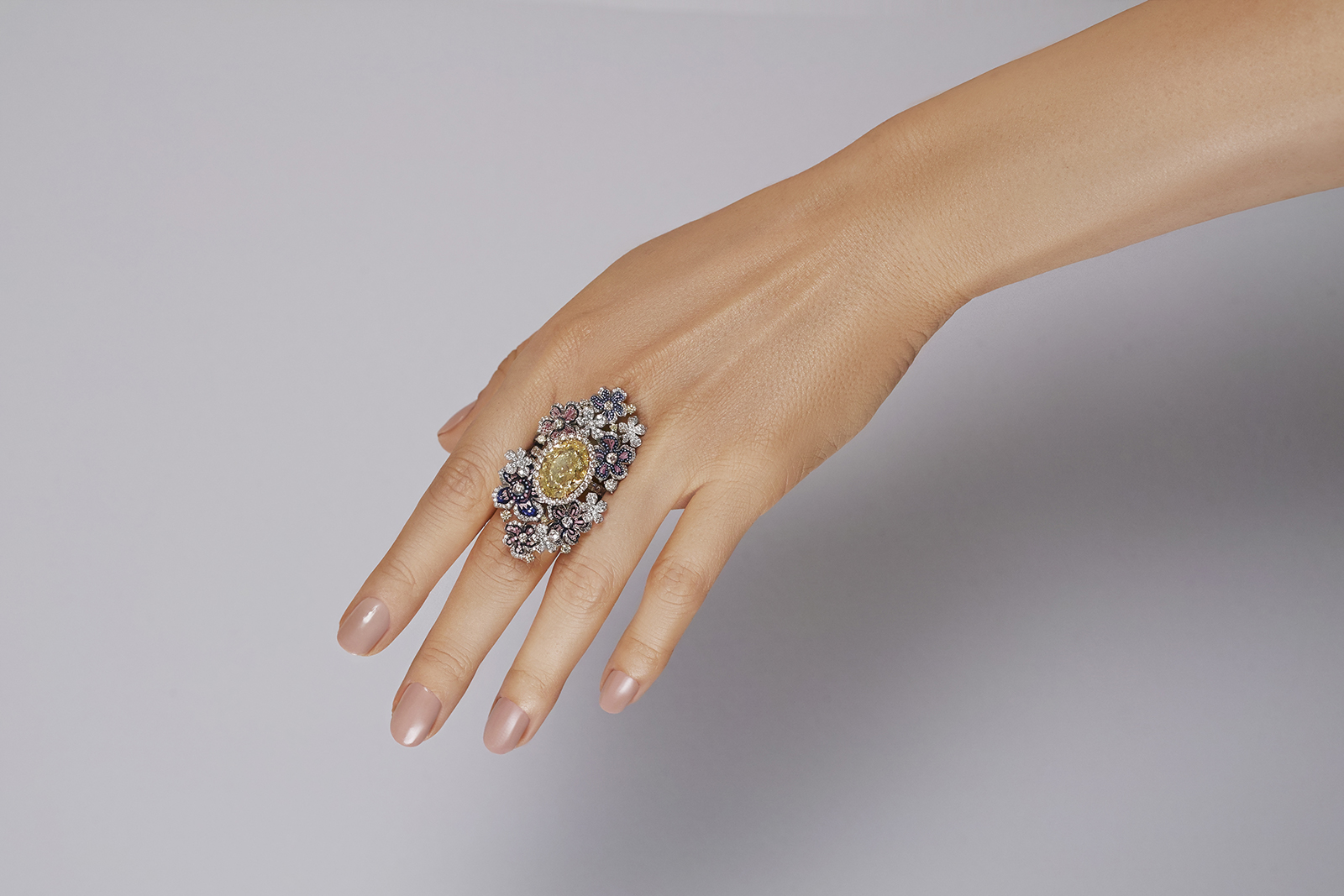 These new Tesserae creations have emerged in bright and colourful fashion, like so much of the brand's jewellery, with micro-mosaics in every colour of the rainbow. The most original and eclectic pieces get their own names. Sunshine brightness is how the piece entitled "Secret Garden" catches the eye. An unusual yellow diamond weighing 7.66 carats is delicately framed with flowers of white and yellow gold, diamonds and micro-mosaics. The piece was designed around a central ring, which was the first thing to be made in the entire process. This was followed by a piece entitled "Infinity", which possesses a beautiful tanzanite weighing 9.25 carats. Its purple-blue hues evoke a sense of calm, like being surrounded by the never-ending silence of infinite space. The central stone is surrounded by stylized butterfly wings—made of diamonds and micro-mosaics—which possess an intricate three-dimensionality of shapes and colours.
Gioia went on to create a ring by the name of "Life", with a bright 9.31 carat peridot in the centre. It is accentuated by small hemispheres, strewn with emerald green and purple micro-mosaics, amethysts, diamonds and pink sapphires. The name of the "Joyful" ring is inspired by the cheerful, rich yellow colour of an 11.7-carat sapphire, radiating from yellow tesserae, blue topaz and diamonds. "A deep understanding of the techniques used to produce such tiny pieces of art allow the artists of the House to express themselves without being constrained by drawings or diagrams," Gioia tells me.
The Tesserae collection is yet more proof that the trend for rings with "jackets" has not faded. On the contrary, it seems to possess an almost limitless potential because here one is able to offer such a wealth of variations. I have no doubt that Gioia will soon add more jewellery to this collection, and when this happens, I will be the first to update you all!