"Once I opened the safe and took out a handful of precious stones – rubies, sapphires, emeralds and diamonds and began to thing – what am I going to do with all of these?" says Solange Azagury-Partridge when explaining how the idea came to her to create large rings with interesting shapes and contrasting hues. If you're familiar with the works of the British designer, then you'll probably already have noted a love of colour and the combination of several jewellery techniques in one piece of jewellery.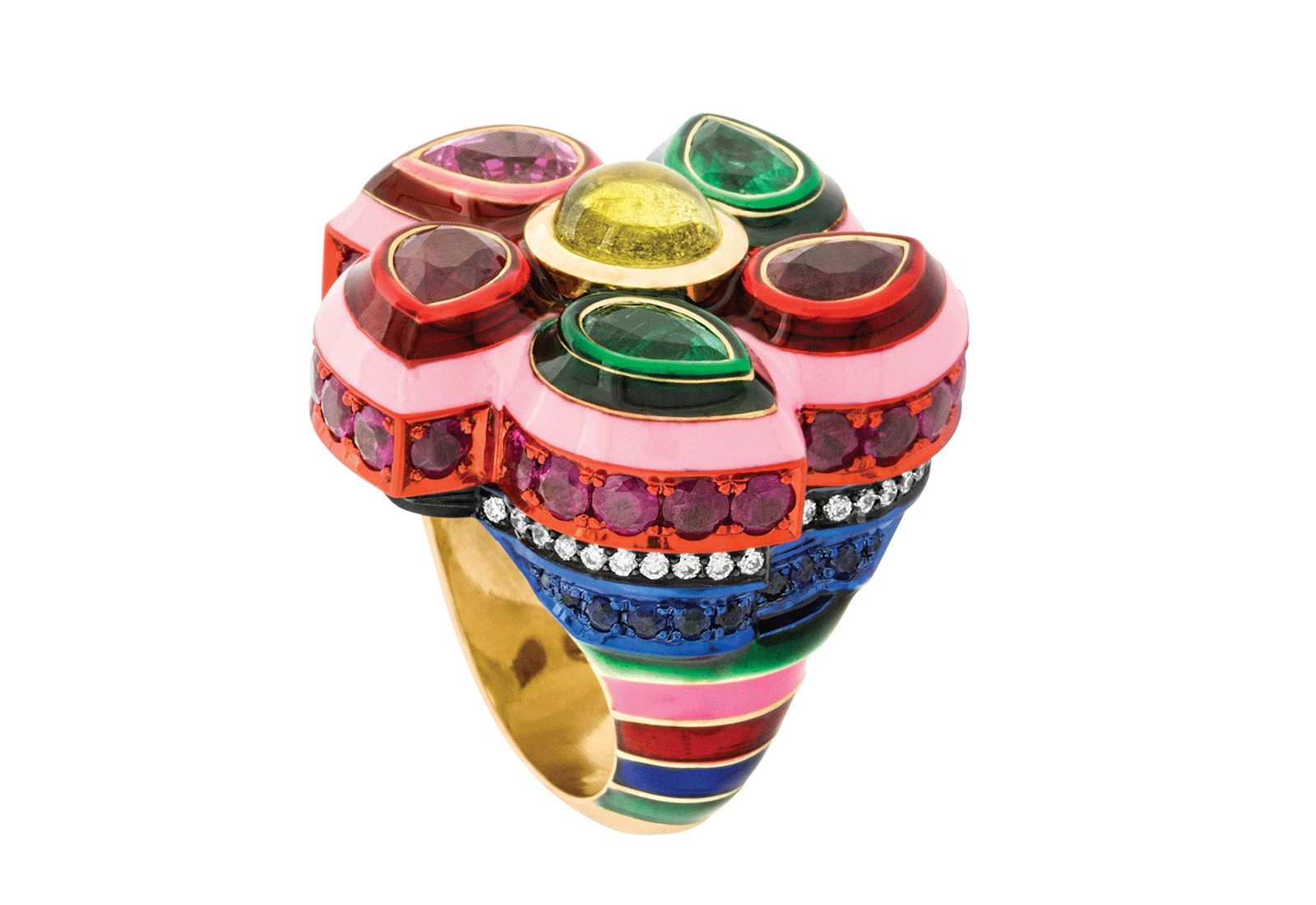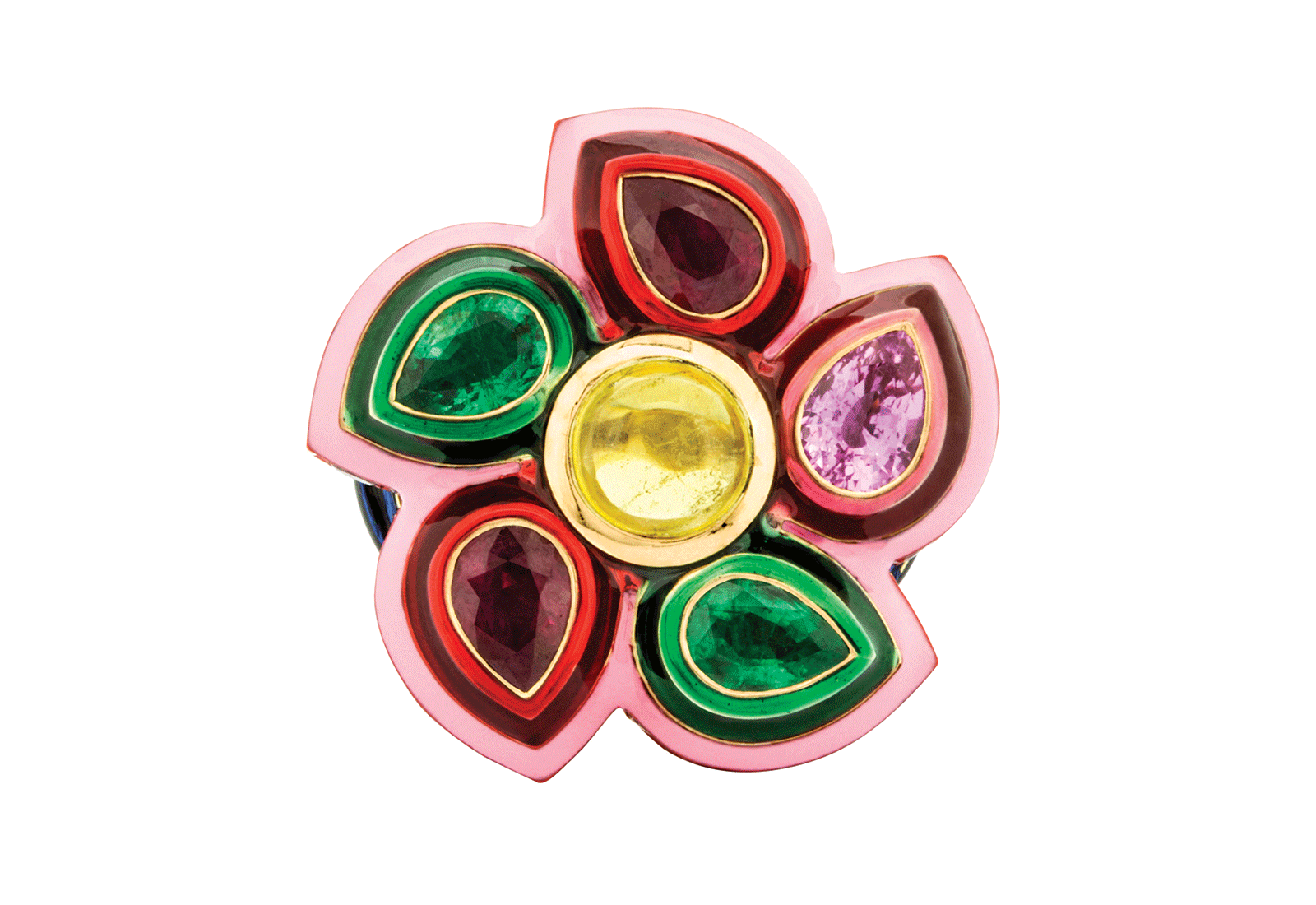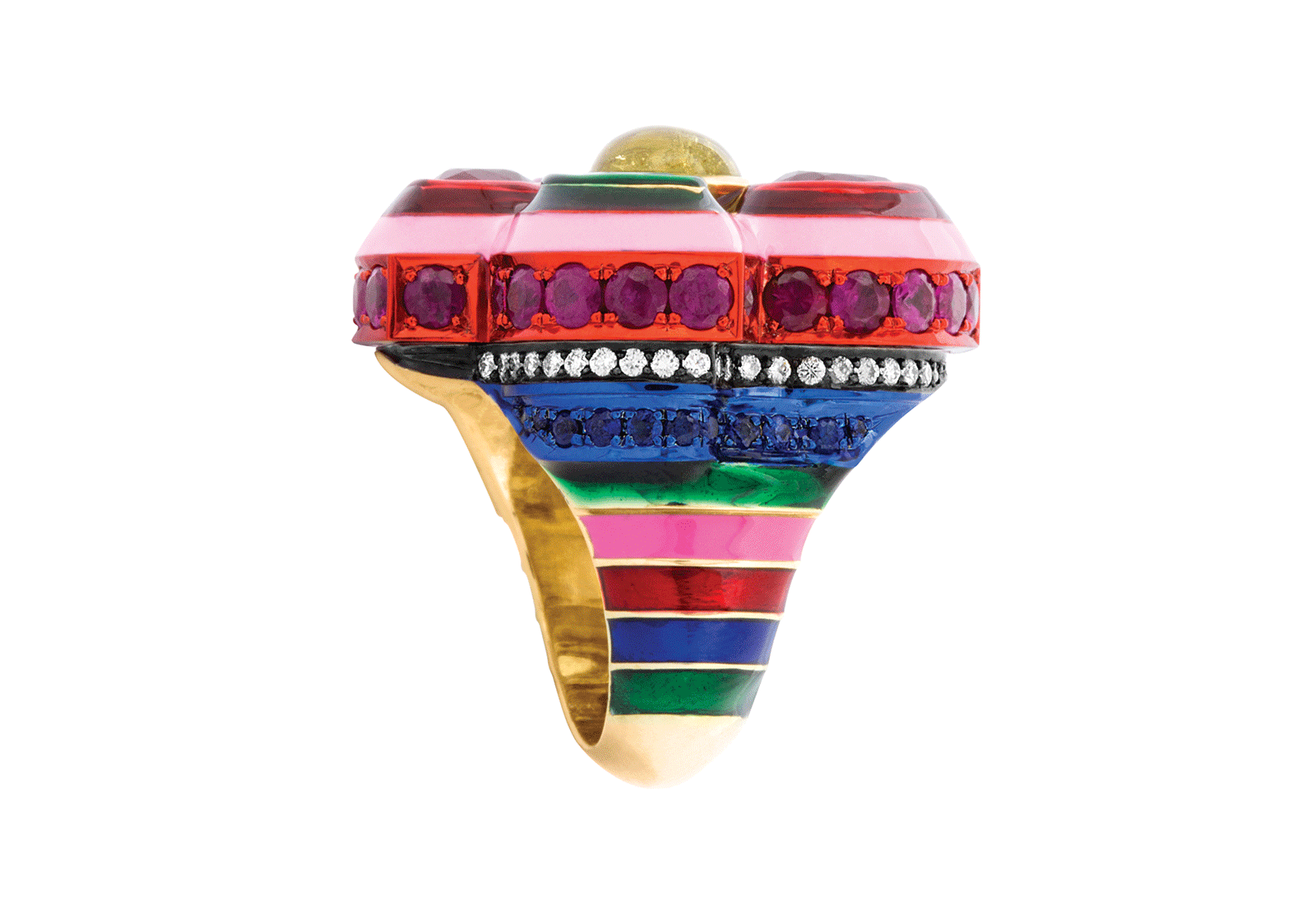 I confess that I experienced a kind of childish delight when I saw before me the new jewellery pieces. The same thing happened to me when I was 13 and first saw the film; "Who Framed Roger Rabbit". Do you remember the moments when real footage was interspersed with colourful cartoon scenes? The sight of the pop-art Solange rings creates the same cinematic experience in my head: in the designer's shop windows on Rue St Honore, I saw Paris, and turning my eyes towards the Poptails rings, I felt like I was in a jolly cartoon world.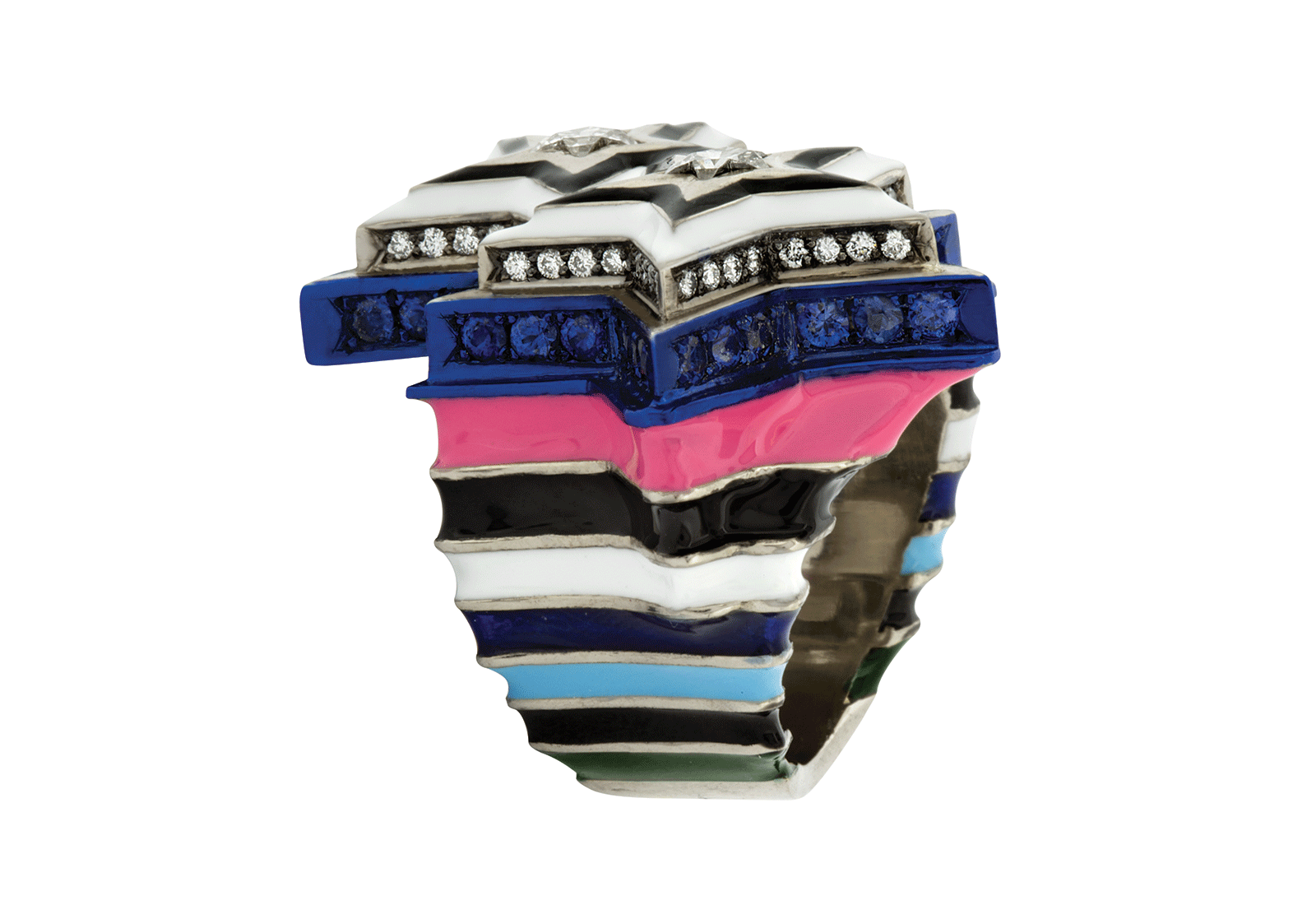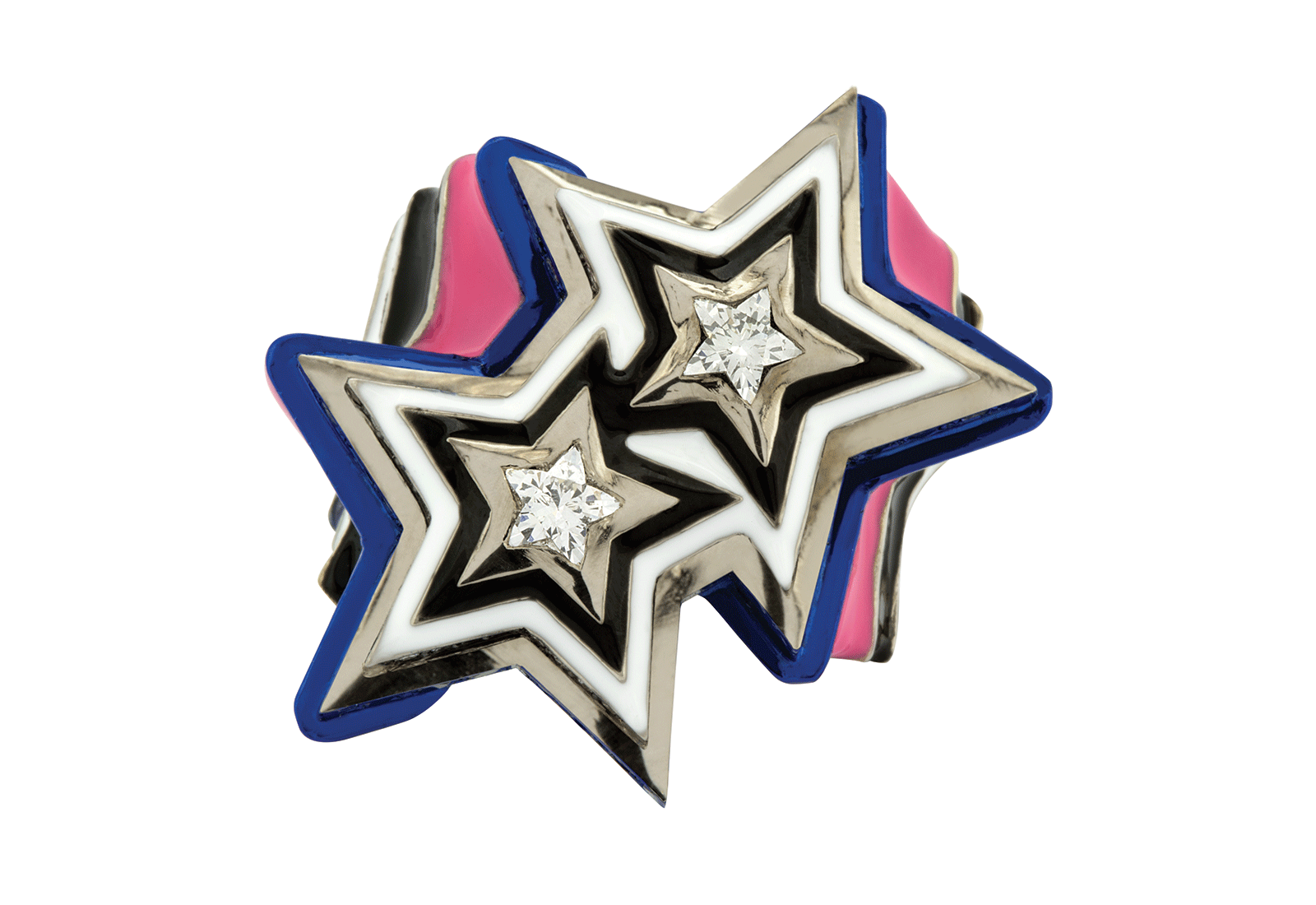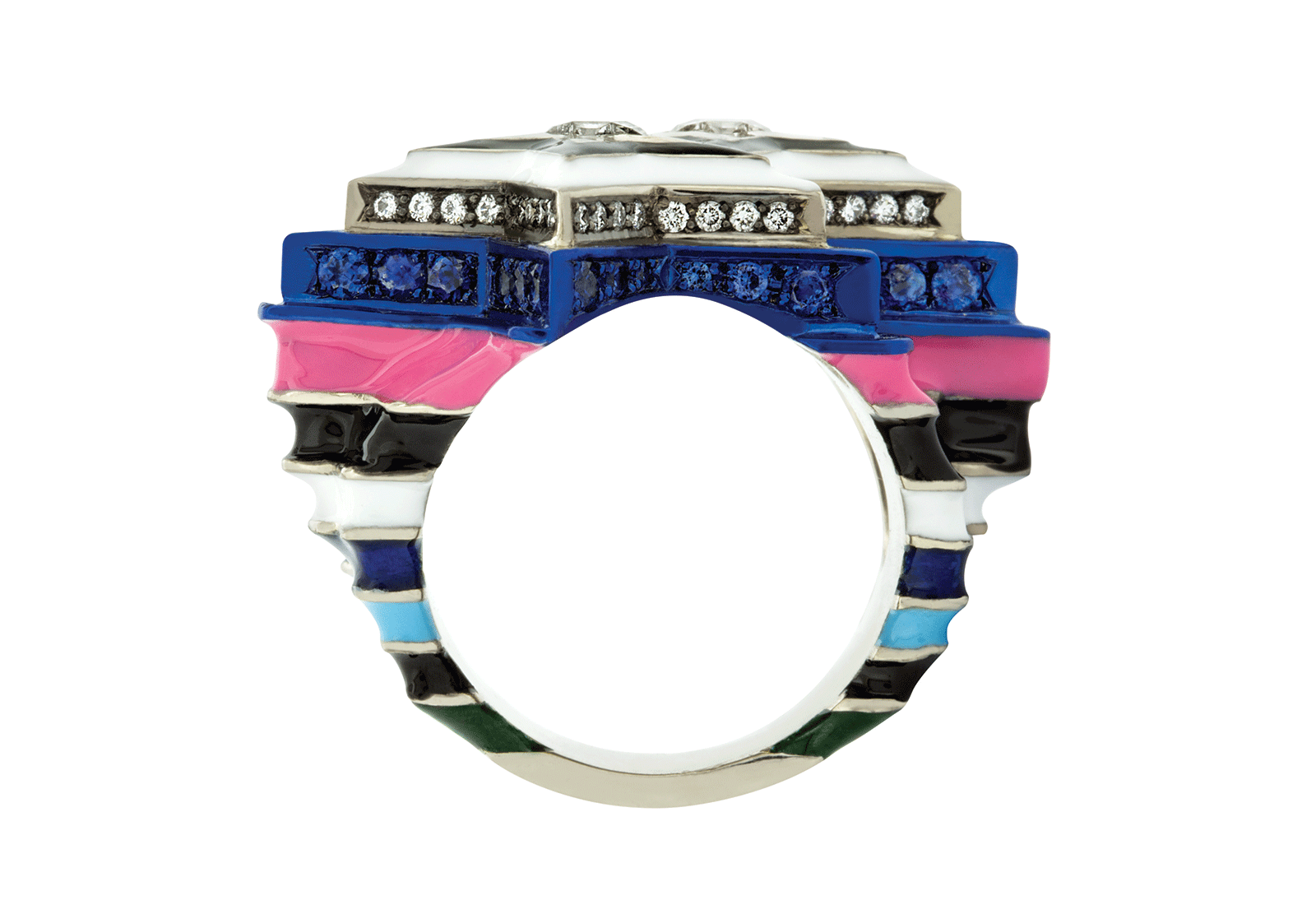 The Poptails collection includes eight rings: Tri-di, Micki, Temp, Space Station, Heart, Squares, Bi-Star and Flower. All have been made as one-off pieces using precious stones, ceramics and enamel of various tones. Playing with shades of red, green, blue and yellow allowed Solange to achieve a contrast between decorative elements and highlight the most common component of the cocktail rings – a shank made in the form of multi-coloured steps.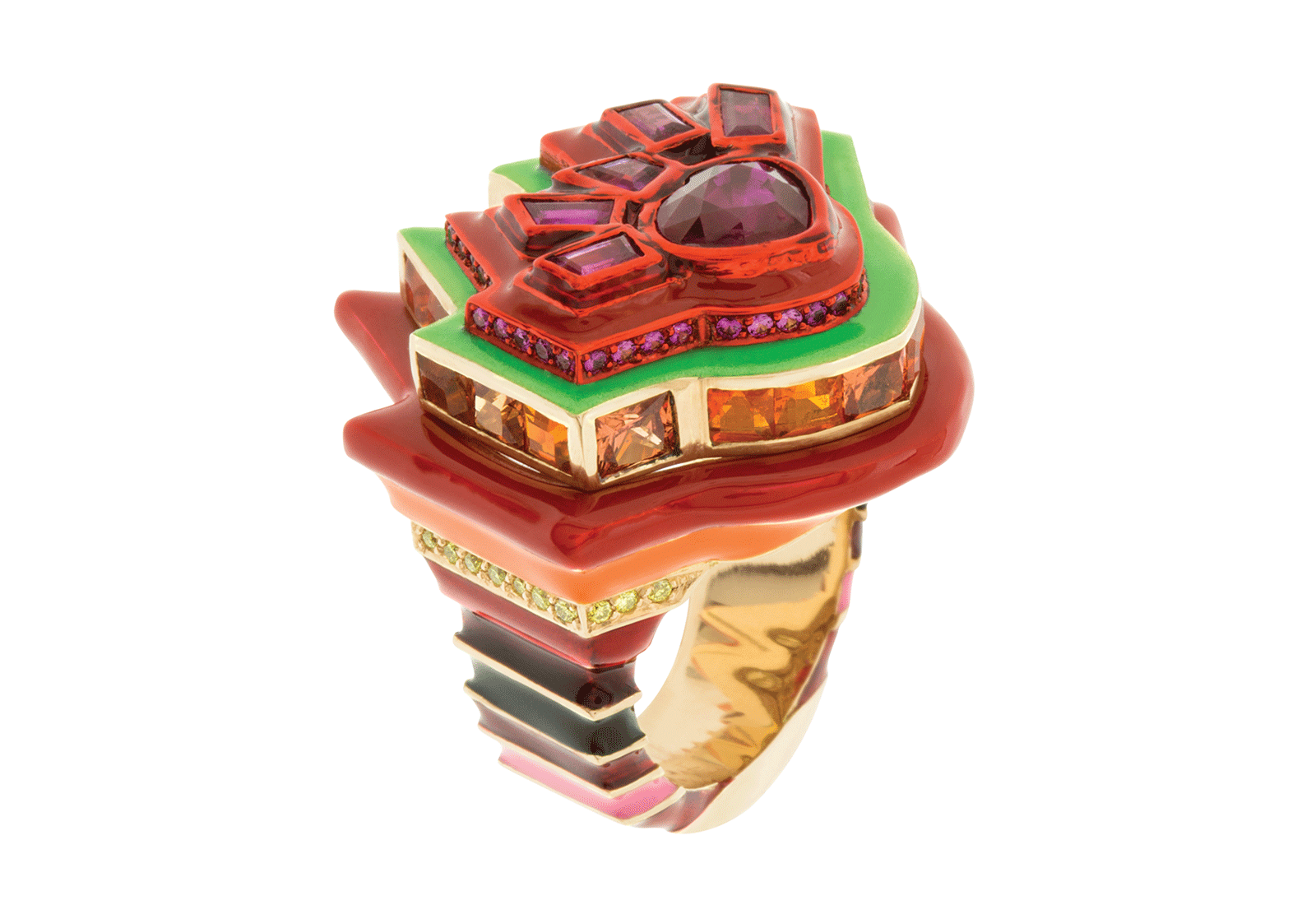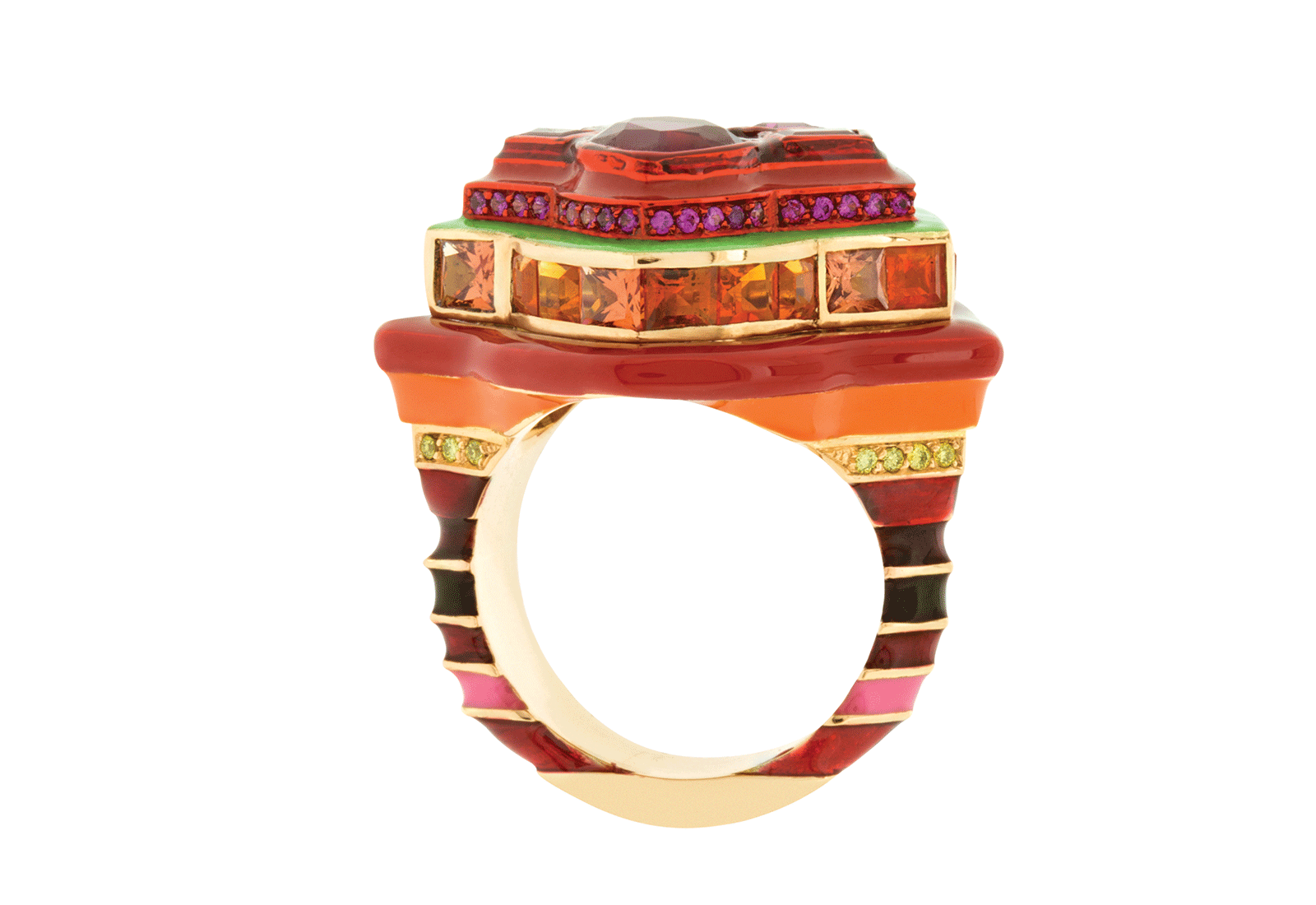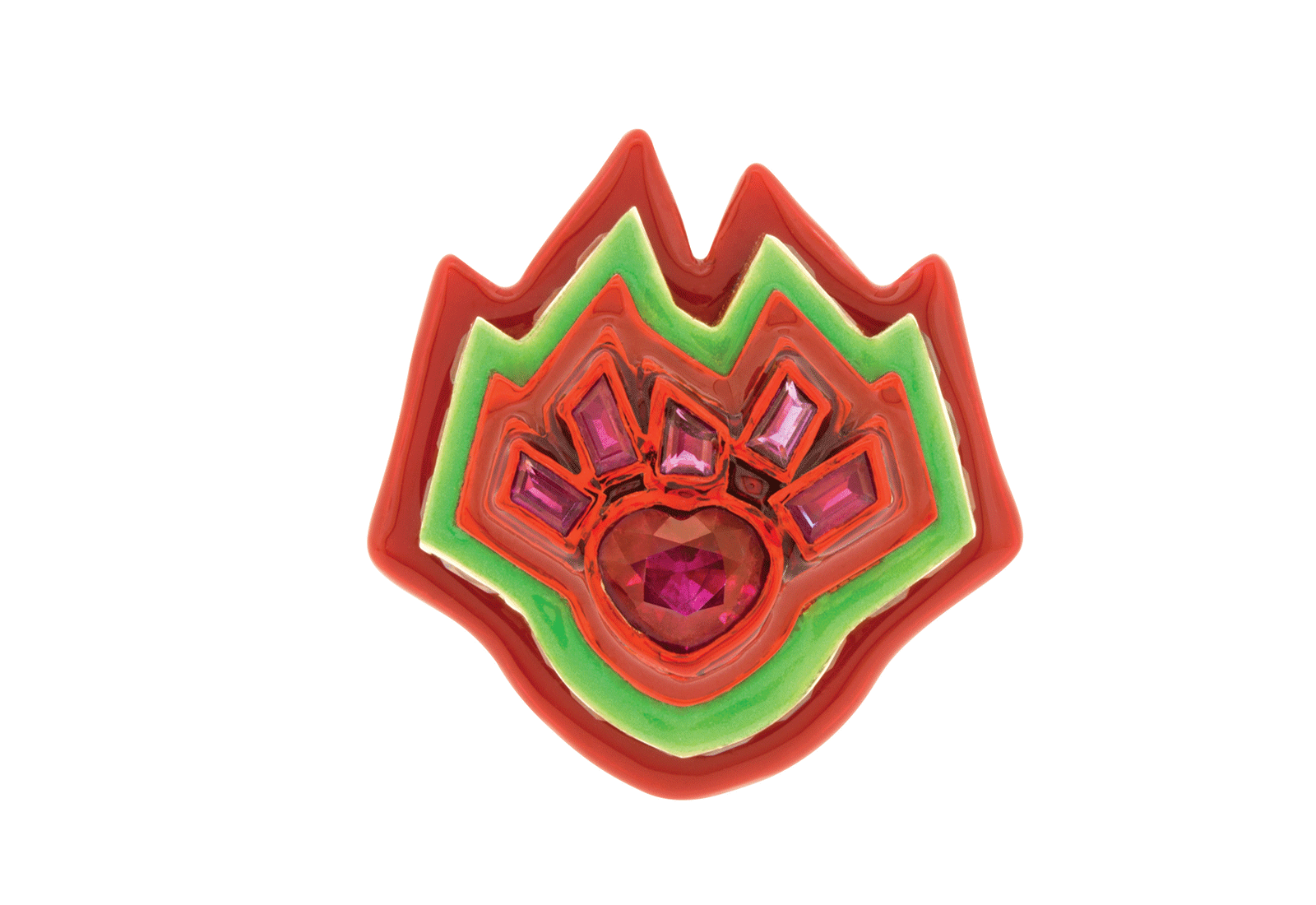 The largest item of all is the Space Station ring with the emerald in the form of a hexagon. The Flower ring is a whole bouquet of bright colours with painted petals. The Temple ring is a harmony of round forms as well as a mix of complementary shades of white opal and two pink spinels. Tri – di is a real puzzle of varied materials: gold, lacquer, blue sapphires, triangular diamonds and emeralds.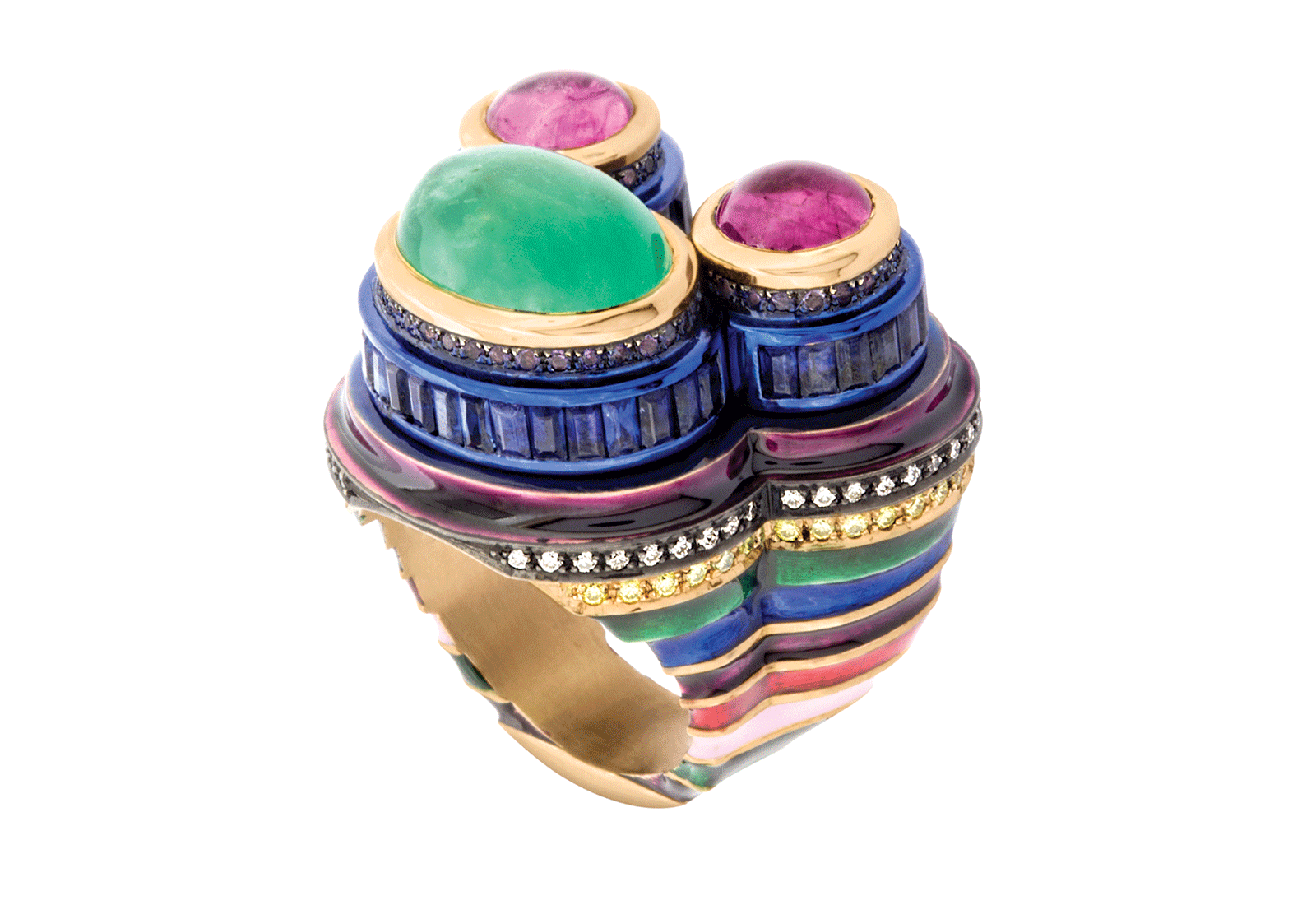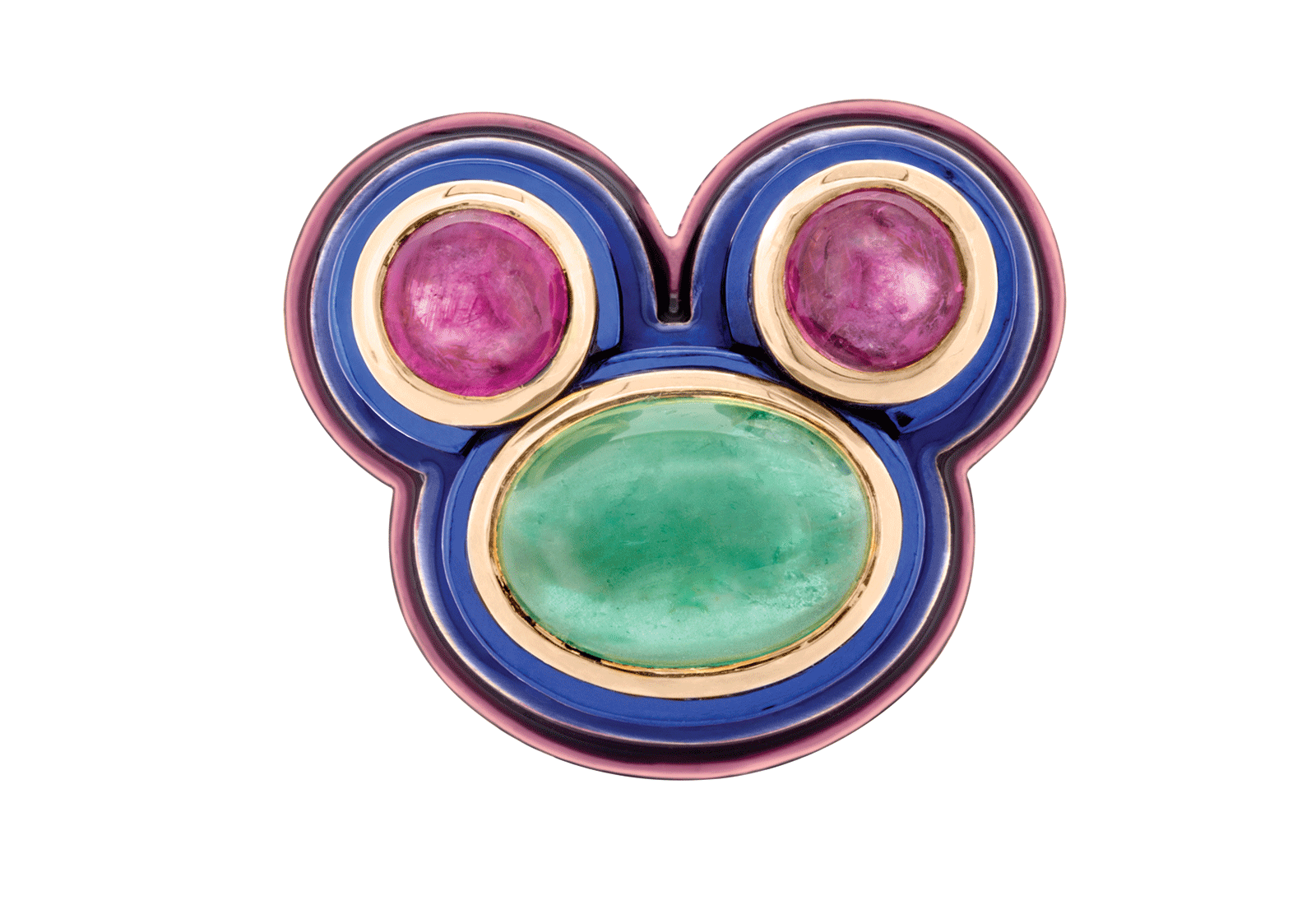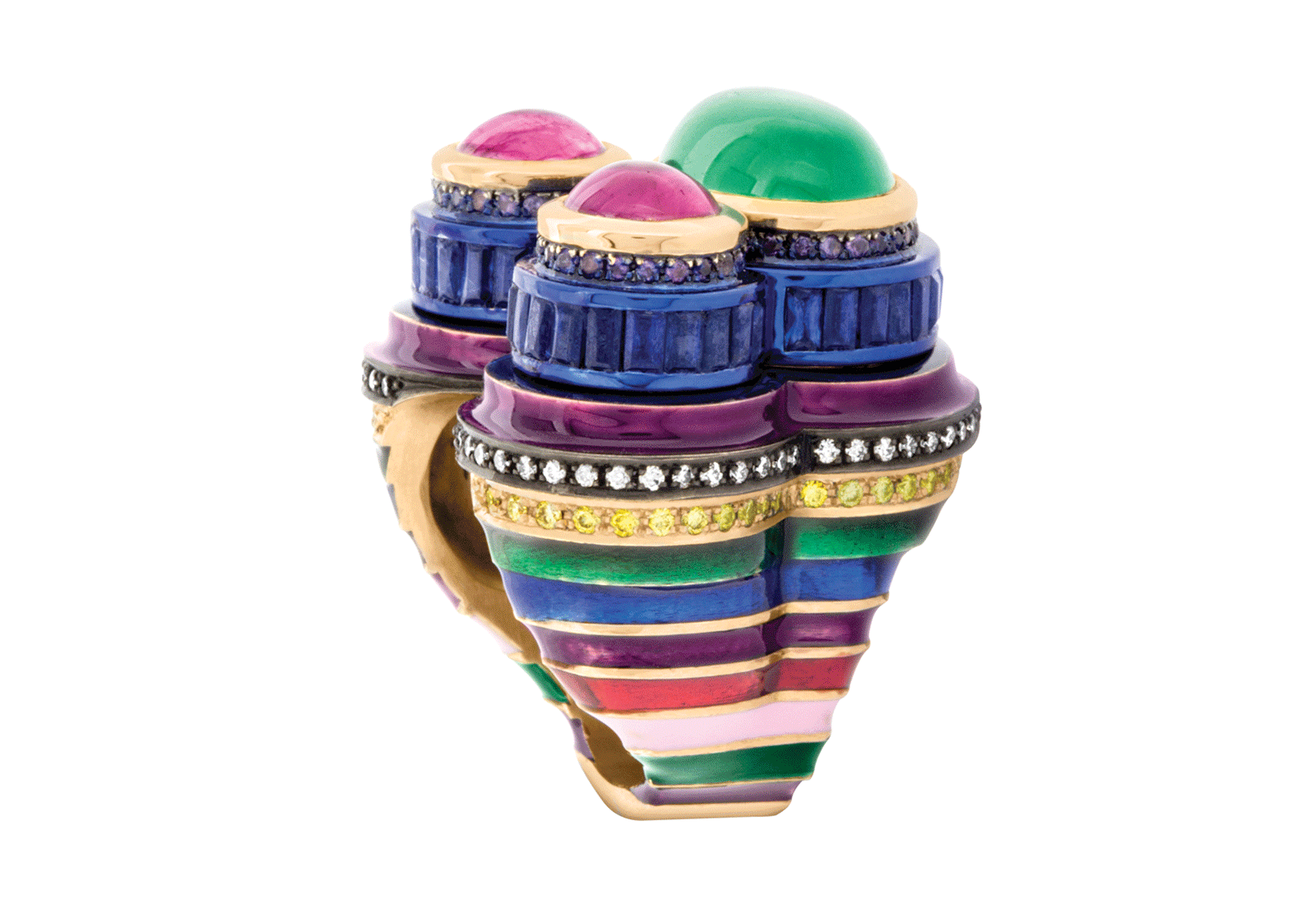 All items turned out to be whimsical, bright and full of character that will be sure to find an echo in the soul of its future owners.