However, what if someone was to subvert the meaning of this piece of jewellery? To take its essence, and transform real life experience into jewellery design? In this case - if an engagement or marriage comes to an end - what you might end up with is a 'Dis-Engagement ring.'
Only truly creative minds could conjure beauty and art out of sadness, and this is exactly what the Paris-based jewellery designer Frédéric Mané has achieved together with a team of artists who operate under the moniker 'Jewellery Orchestra'. "It is the fruition of the deconstruction of an engagement ring," says Frédéric. "It affirms and symbolises the new life of the person who commissioned it."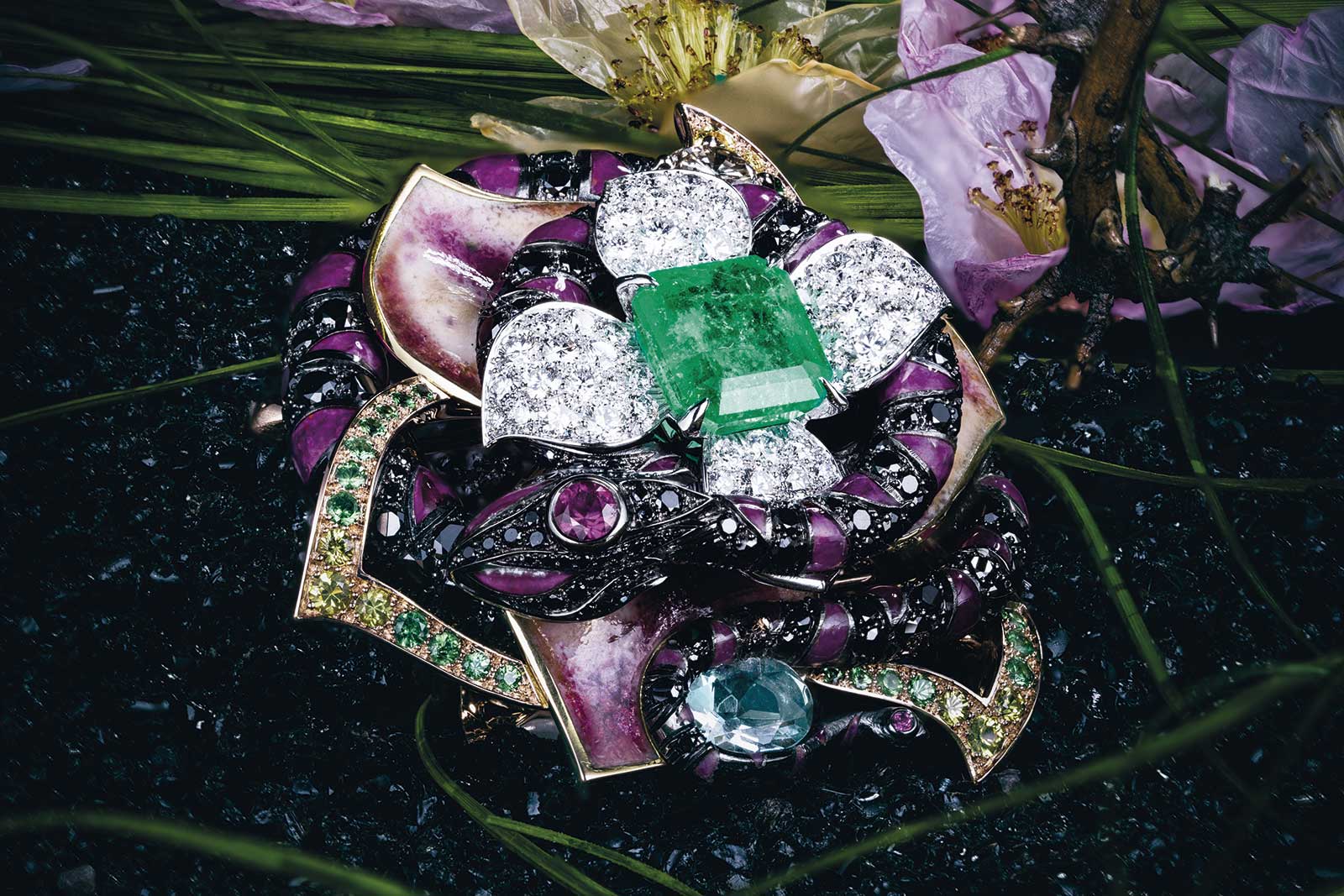 Out of this rupture in traditional practice, a ring has been born: The 'Boa Constrictor' ring. Crafted in platinum, yellow, pink and white gold, it is decorated with a 4 carat Colombian emerald. This central stone is from the first iteration of this ring, and was conceptually 'destroyed' by the boa. The ring also features a 1.5 carat aquamarine, accenting tsavorites and rubies, colourless and black diamonds, as well as vivid hand painted hot enamel decoration.
The combination of unexpected precious materials, transformable components that allow the jewel to morph into a brooch, and the various cumulative skills of the artists who have joined together to create this piece has resulted in a truly original and unique jewel. It is not just the nature of the ring itself which is unconventional, but also the collective of creatives which have seen the piece come to fruition - the Jewellery Orchestra. This bespoke fine design is the starting point of the Jewellery Orchestra: "All the resulting creations are inspired by this order, affirming our creative manifesto," states Frédéric Mané.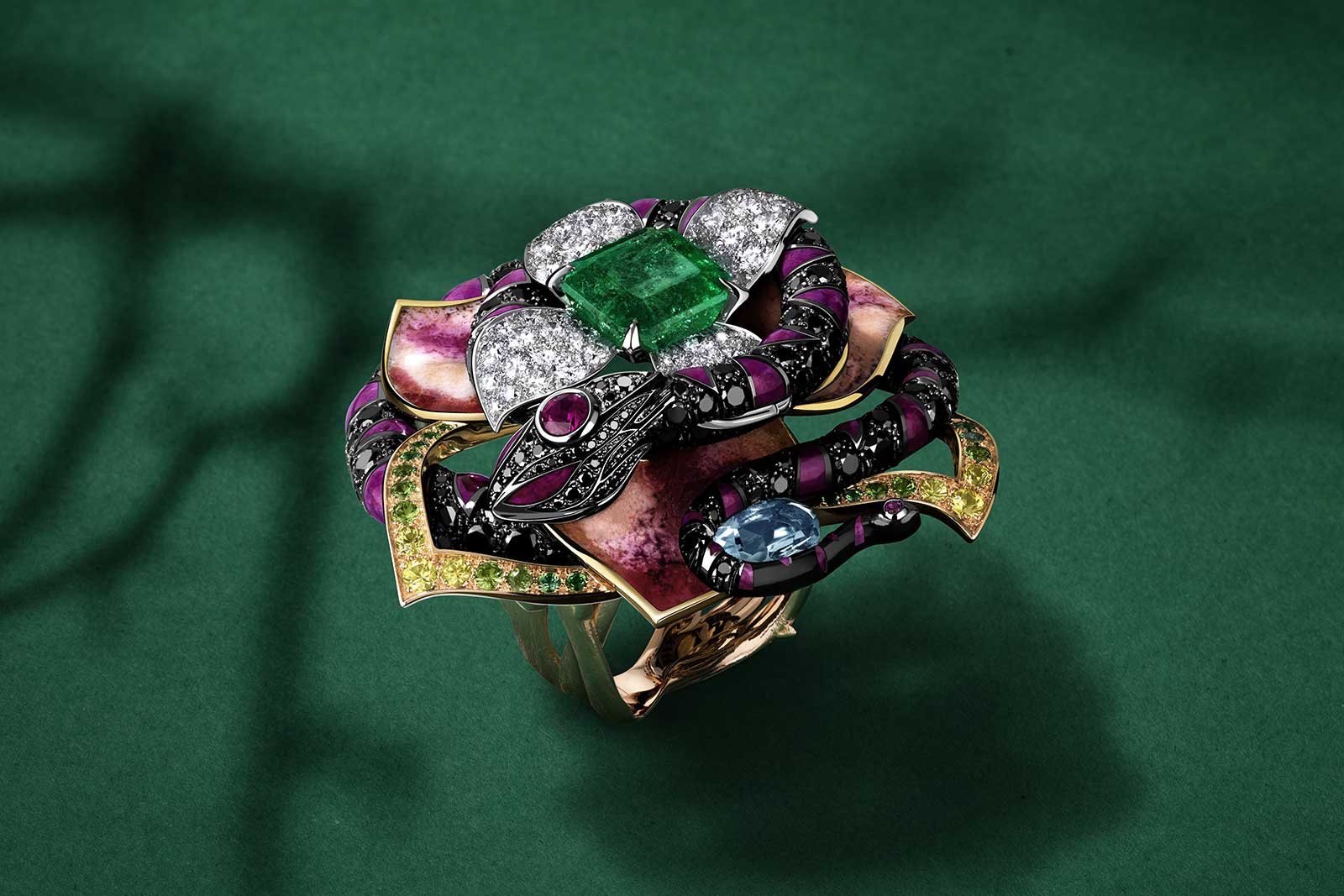 The individual artists who comprise the collective under the Jewellery Orchestra name are: jewellery and precious objects designer Frédéric Mané, 3D Designer Victor Borel, jewellers Marie Grimaud and Félix Albert, enamel artist Marie Oberlin, artist William Amor, gemstone setter Jonathan Bauché and jewellery photographer Yoann l' Hostellier. Within the collective's self-proclaimed manifesto, they state: "jewellery is a body of collective work in which each member of the orchestra plays his score and expresses the excellence of his art. The culmination of the work is the fruit of a unique symbiosis, where each one is equally important."
The innovative approach to collaborative design in fine jewellery is one which is reflected in the uniqueness of the 'Boa Constrictor' Dis-Engagement ring itself. It is fairly rare for me to come across concepts and methods which are truly new in the luxury industry and I believe that this wholly democratic ideal of promoting individual contributors within all artistic mediums is the future of high jewellery.