If you look at these two latest collections from a stylistic point of view it might appear that they have nothing in common; nonetheless, what unites them is Jewellery Theatre's characteristic flawless craftsmanship and artistic innovation. In typical fashion, the designers have skilfully played around with contrasts and mixed a full kaleidoscope's worth of vibrant colours into their jewellery: bright-red rubies, yellows, oranges, dark blue sapphires, verdant green tsavorites and many more.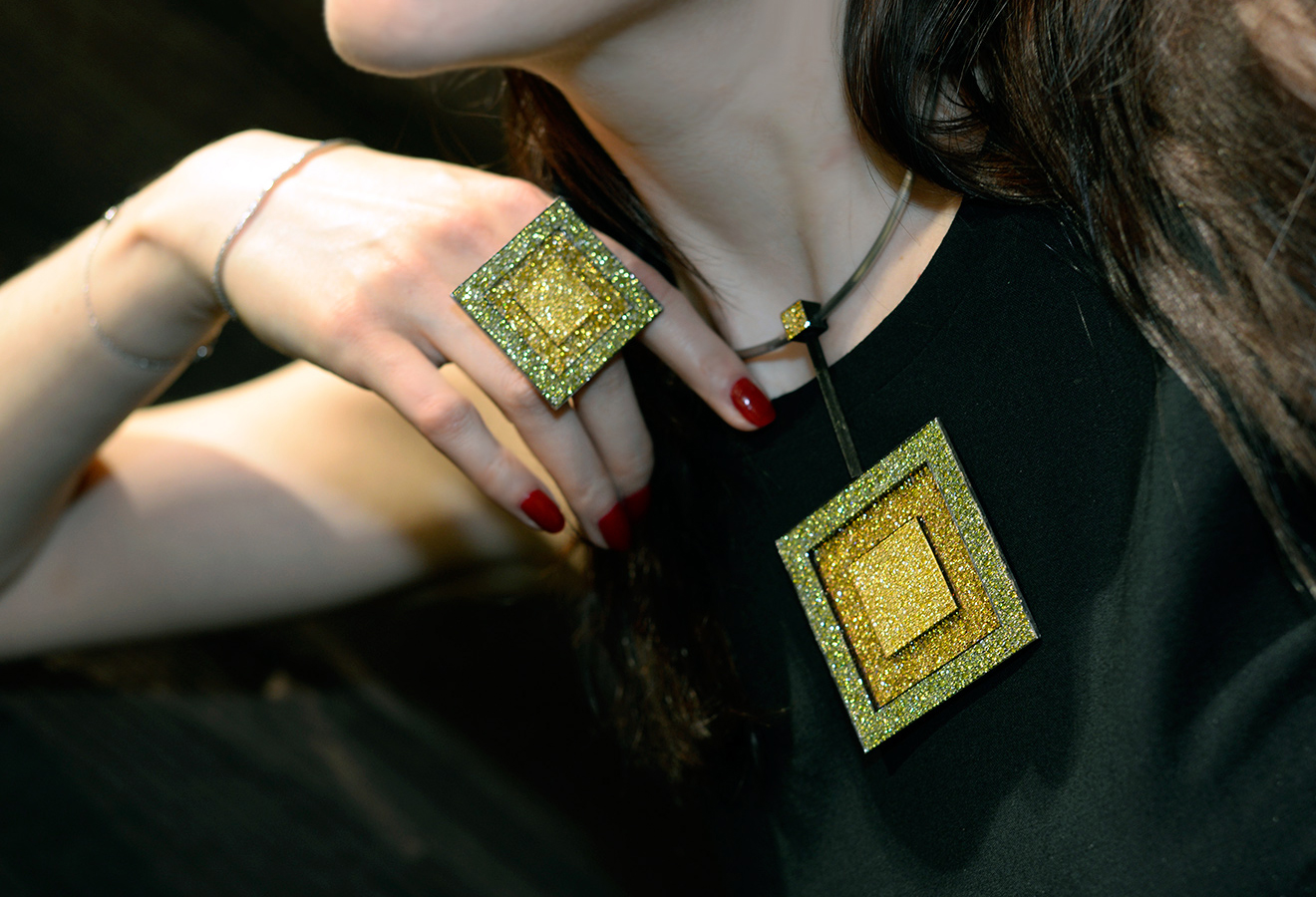 You will probably remember when you were children looking into a kaleidoscope and seeing the tiny geometric shapes spreading as if by magic into multi-coloured patterns. Do you also remember how those patterns change when you move the thing around? That is exactly what happens to several of the pieces in the Kaleidoscope collection when you turn them over in your hands.
The designers have achieved this fascinating effect by the multi-layered construction of decorative elements or by laying them out on top of one another with overlapping corners. The latter is the trick they have used with their spiral design pendant, which is the piece in particular I want to draw your attention to. Inside the multi-coloured pendant there is same pattern as on the outside but reproduced in monochrome. This allows you to change your jewellery depending on your mood or your outfit simply by turning it over.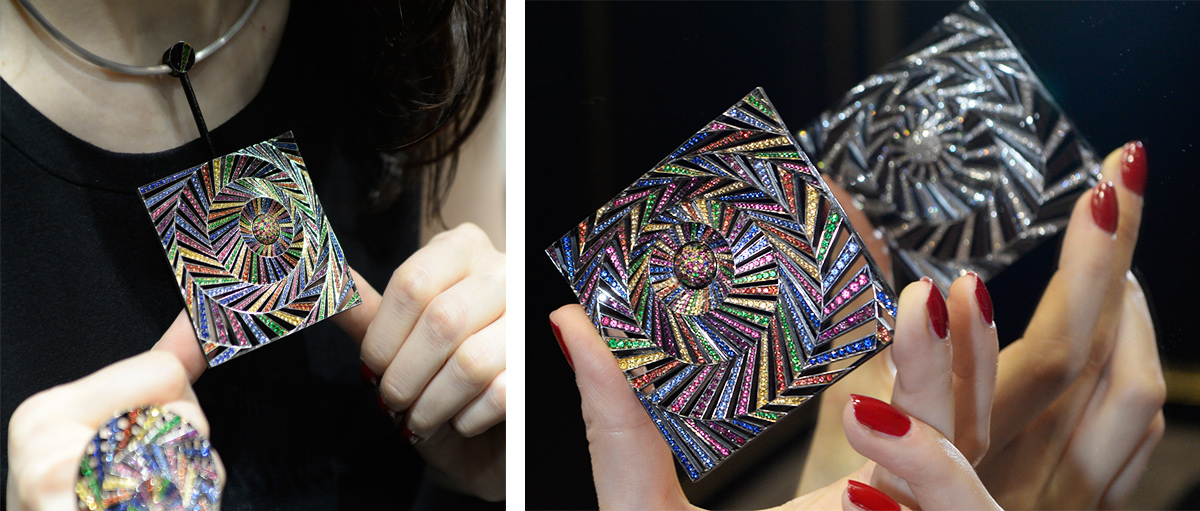 As well a couple of statement pendant necklaces there were also earrings and miniature rings in the Kaleidoscope collection designed for everyday wear and a cocktail ring for special occasions. The collection consisted of three standalone jewellery sets, two of which are minimalist, with the last one being very high concept.
Rainforest is a different story altogether. Even though the five rings, circular pendant and long earrings all belong to the same collection, they are all entirely self-sufficient. The intricate design of each piece is rich in tiny details, from closely woven threads of gold or ruby berries, to water droplets made from moonstone cabochons. In the words of Canadian anthropologist Birutė Galdikas: "the tropical rainforest is the most complex thing an ordinary human can experience on this planet. A walk in the rainforest is a walk into the mind of God." To admire the designs from this tropical collection is to plunge into a magical world dreamed up by the artists of the Jewellery Theatre and take an imaginary walk through their very own exotic forest.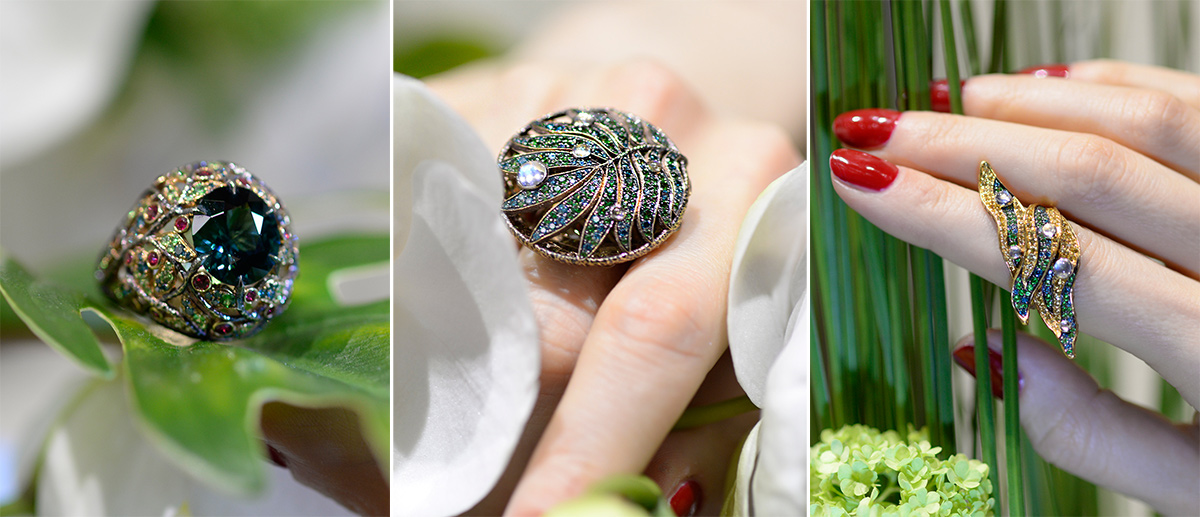 Thank you to photographer Saira MacLeod for these images and assisting me at Baselworld