Brooches as we know them now initially appeared in England in the 15th century. However, five centuries later their popularity diminished and pins almost disappeared from jewellery shops – and only a small number of designs continued to be created by select goldsmiths. The 21st century though has given this jewel a new life: it has become a hot catwalk trend for a number of seasons now. Looks like brooches are bound to remain at the peak of their popularity for long. Although this jewel has retained its principal technical structure, the manner of wearing it has changed significantly. How should one style a brooch to emphasise the look? Read on to find out.
During Chanel Haute Couture 2016 catwalk, models showed off one of the most classic and feminine ways of wearing a brooch. Made in the form of a bee, jewels were fastened onto a jacket or a dress in the area between the chest and shoulder. This was a simple and convenient way of wearing a pin, and has now become a timeless classic. Considering that some other designers also chose to accessorise their models with a brooch fastened in the same place exemplifies that the traditional approach to jewellery styling can also be fashionable.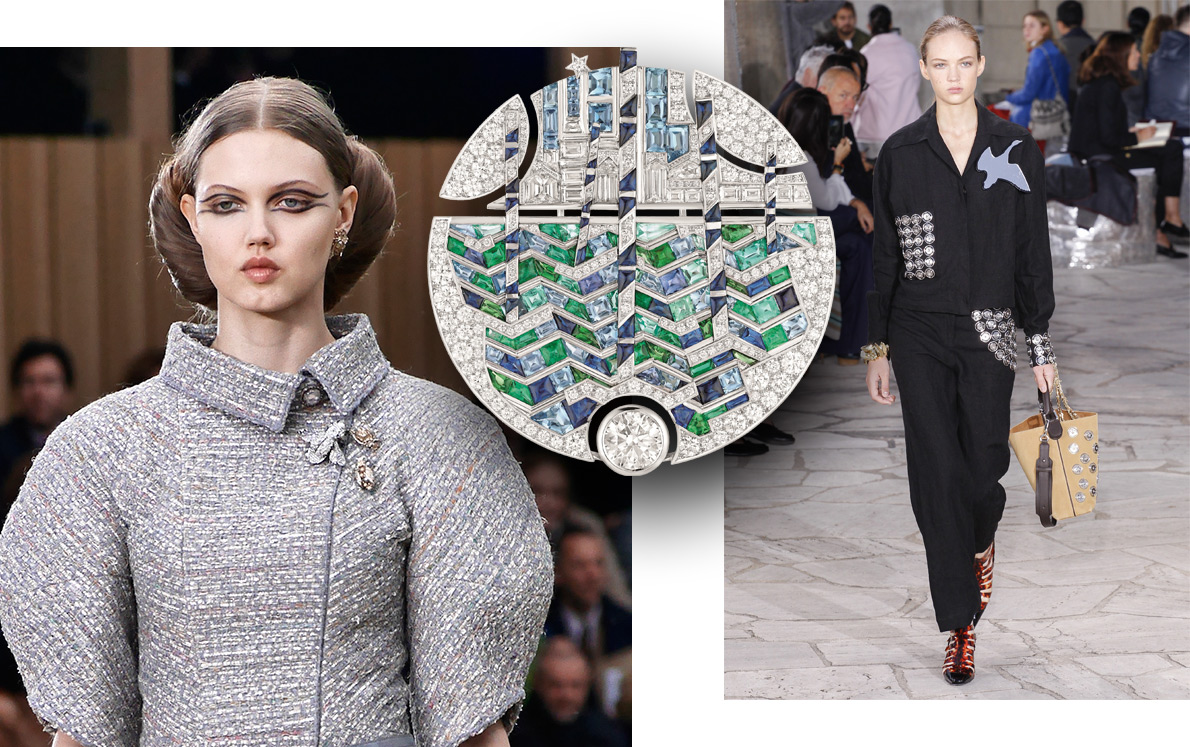 Rochas and Gucci fashion houses also picked up the trend of sporting brooches this year. However, instead of adorning the chest area, they shifted the focal point to the neck or collar, to be precise. By combining even the most unconventional brooches with a formal jacket, you will have a combination that perfectly fits the dress code of the 21st century office outfit.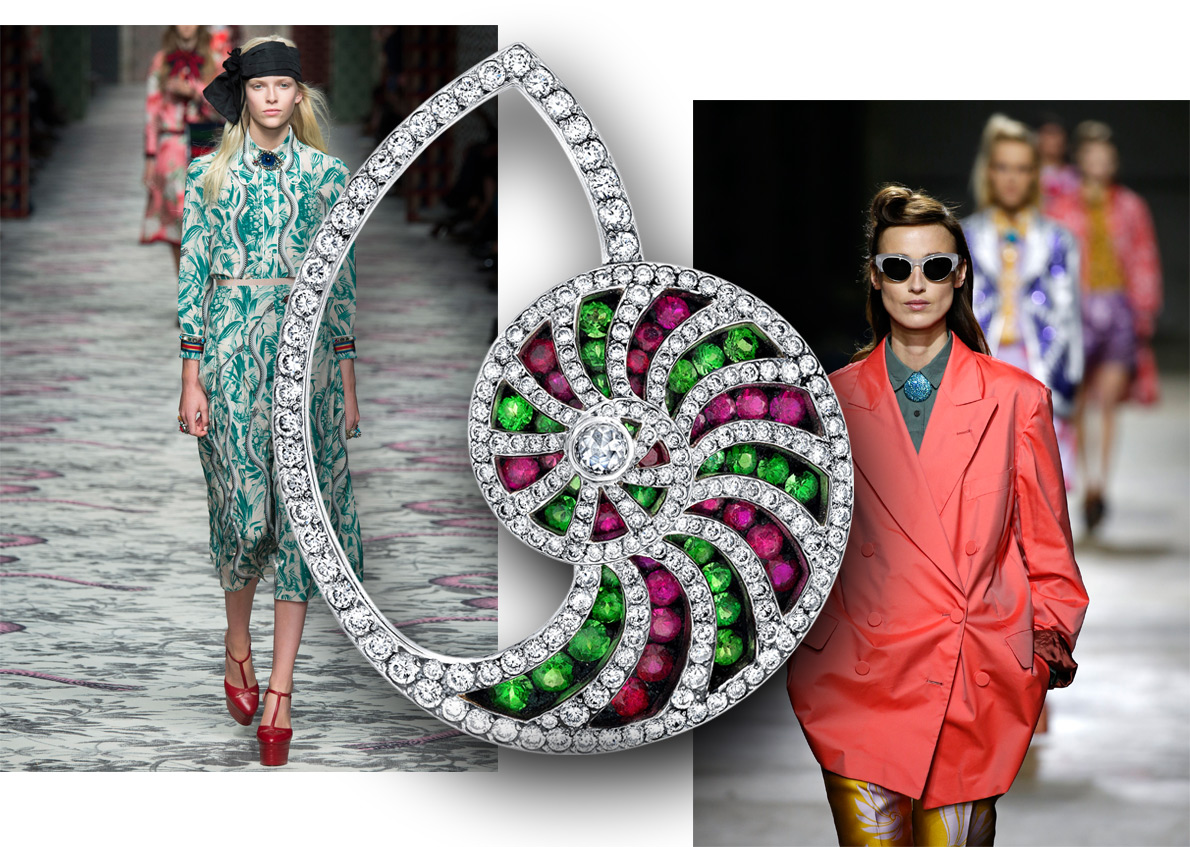 As witnessed during the SS 2016 Michael Kors fashion show, another classic way of wearing a brooch, which will never become obsolete, is by fastening it to the lapel of a jacket or coat. In this case, it does not matter whether your accessory bears any special meaning or is just a passing fad. The more intriguing the design, the more striking your outfit will look. The only thing to make sure is that the fabric of a garment is able to withstand the weight of the creative jewel, as some brooches are heavier than others.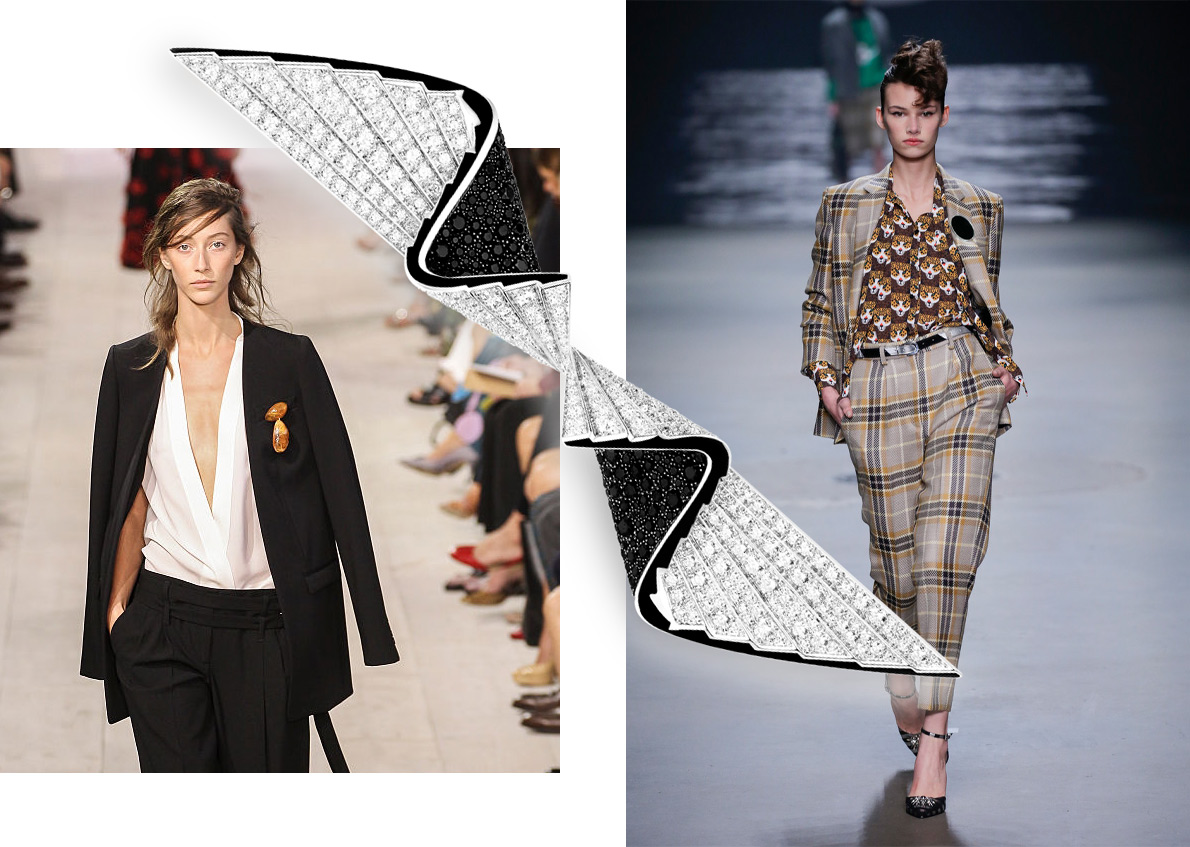 I think every woman is fully aware that her décolleté area can be very magnetic and attract attention. So, what would happen if one decides to enhance this effect by adding some delicate embellishment to the chest area? When an exquisite brooch is attached to the base of the V-cut of the garment, the result can be arresting.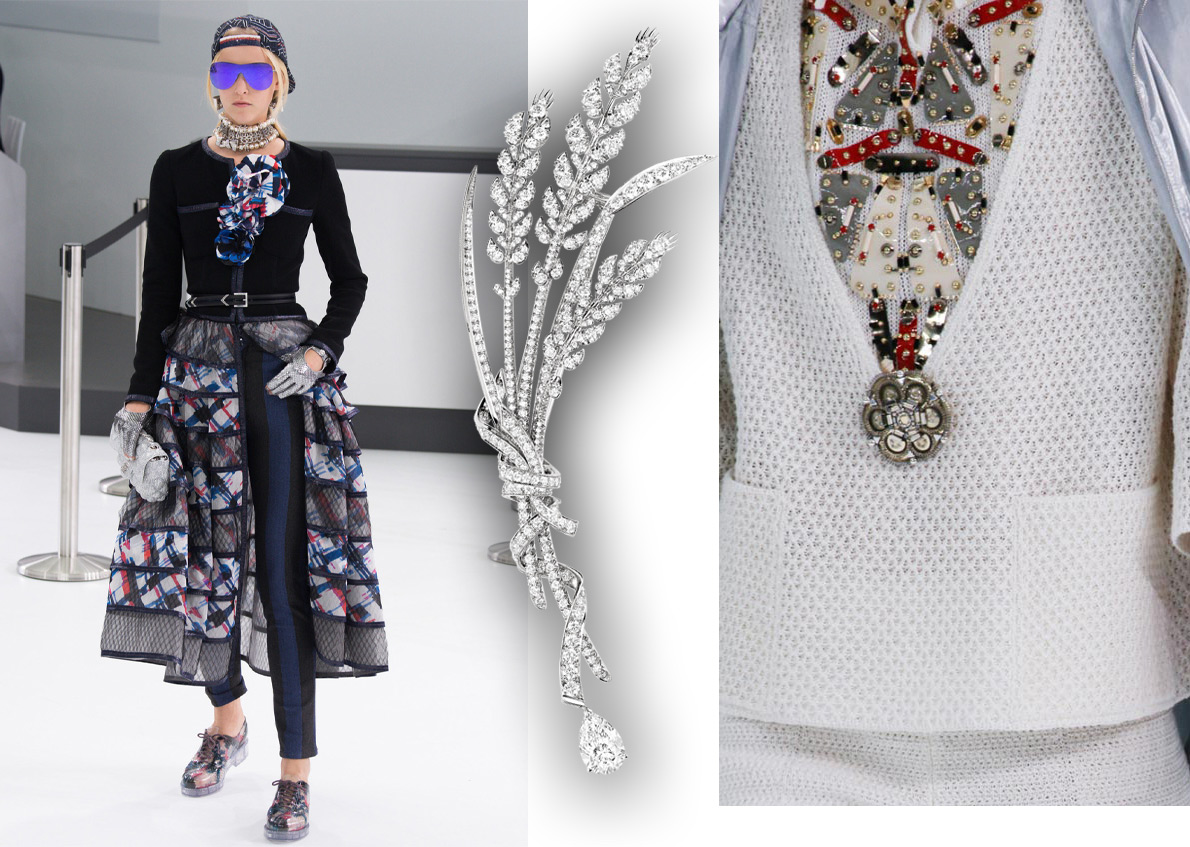 If your outfit comes with a belt, then why not experiment by dressing it up? Try adorning an otherwise ordinary looking belt with a brooch, as this option looks stunning with blouses or dresses worn on special occasions. Do bear in mind that this way, the brooch will attract attention to the waist – and by choosing the right brooch design for your figure, you can beautifully accentuate your curves.
Covered here are just a few ways of styling brooches, which were prompted by the major fashion houses. However, these five are enough to understand that all styling options from the classic to the most daring experiments are welcome. Now is the time to let your imagination flow, especially when it comes to pairing outfits with accessories!