A Rolls Royce is not just a car, it is a symbol of success and status, so is Timothy Everest's made-to-order clothing Ana de Costa's original jewellery. The luxury British car company chose Ana to create exclusive jewellery for men with good reason. So superbly does she "capture" her private clients' tastes in jewellery, she was quick to realise what piece she could create for the discerning clientèle at Rolls Royce. Coming up with a series of decorative pins for the lapels of men's jackets, Ana decided to seek further inspiration in the life of the automotive company's co-founder, Charles Royce, and in the luxury vehicles his company makes, opting for last year's model, Dawn.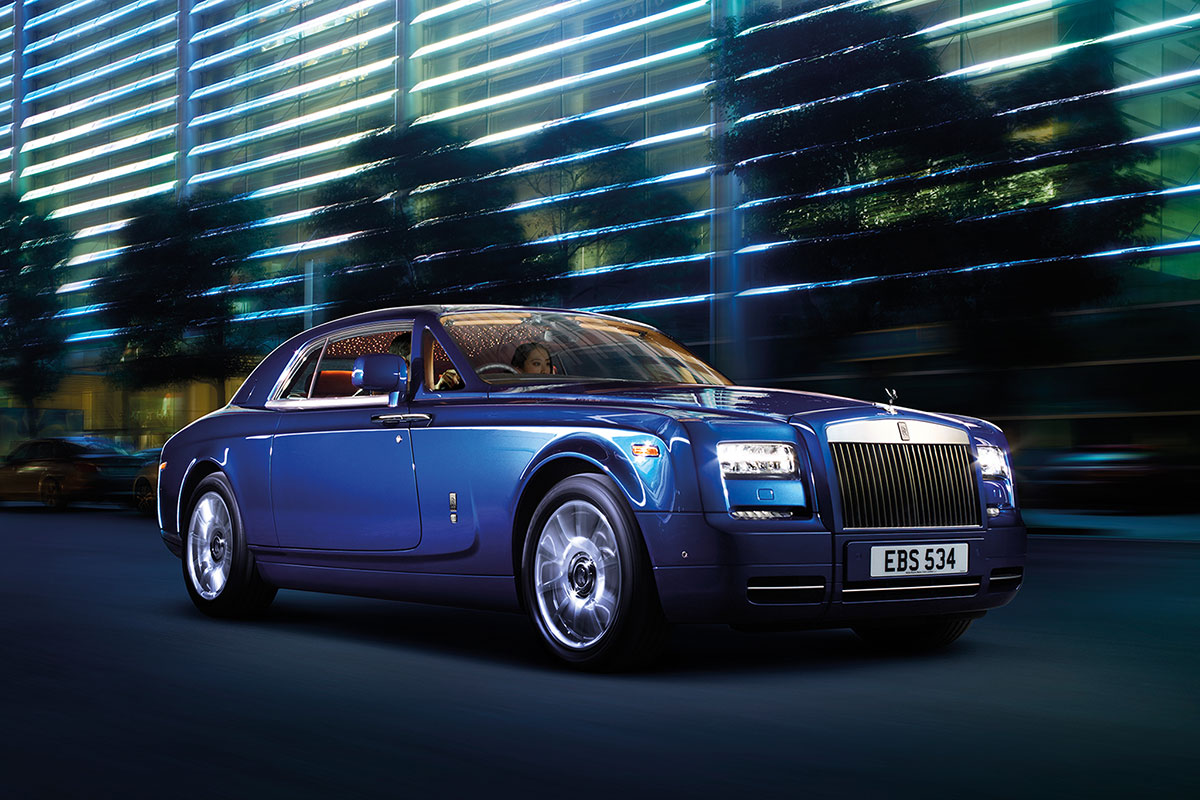 Rolls Royce Dawn is the epitome of luxury and refined taste. Its vivid blue hue prompted the tinted palette of Ana de Costa's jewellery, which is made from white gold with blue lacquer and encrusted with sapphires. The mini collection includes three pins, one in the shape of the moon, the second resembling the stars and the final one an abstract motif from Ana's Spiritual Henna collection. The decorative elements in celestial forms were not chosen haphazardly: in the 1900s there were no "gadgets" to assist in orientating the cosmos, and therefore people relied on the stars, the sun and the moon. And, after all, who doesn't know that Charles Royce, in addition to his interest in the car industry, is great fascinated by aviation?
Ana de Costa's jewelled pins look ideal on the lapel of a suit created by Timothy Everest especially for the Rolls Royce events. The elegant indigo suit and jewellery-piece accessory with sapphires – what two better elements could there be to create the perfect image of a Rolls Royce Dawn owner. The duo can currently be found at the company's headquarters at the Goodwood Estate in West Sussex, since they now belong to the collection of art and lifestyle unique to Rolls Royce.