Ex Nihilo Paris is a premium perfume brand which has eight finished aromas in its collection. They can be used in their original form or adapted for yourself by choosing an additional component and its dosage. The Ex Nihilo boutique originally opened its doors to true connoisseurs of perfumery in the historical centre of Paris at the end of 2013. Last year, a new retail space was opened in Harrods, the British department store of luxury goods. It was precisely for this prestigious mall that the Diamond Wood scent, with its notes of agarwood, rose and benzoin, was created.
For the first time the perfume brand has included a piece of jewellery in its gift set – this takes the form of white gold embellished with diamonds, sapphires, onyx and mother of pearl. Its design, made in the best traditions of art-deco, was thought up by Bérengère Treussard – the founder of the French jewellery blog Like A B.
"It was the codes of this young avant-garde perfume house that served as my inspiration. I based the design on the symbol X, which is a reference to the name of the brand Ex Nihilo (which translates from Latin as "from nothing" and from French as "from zero"). In mathematics x represents something that is unknown – it is something that intrigues, something that everyone wants to solve. In Ex Nihilo the x symbol is the solution of the equation of beauty, luxury and pleasure," said Bérengère.
A precious pendant forms part of the design of the bottle and is easily removed from its cap, turning it into an independently transformable piece of jewellery. "I came up with such a design so that it could be changed depending on your mood. By removing the chain, the pendant turns into a brooch or rather two brooches," says Bérengère.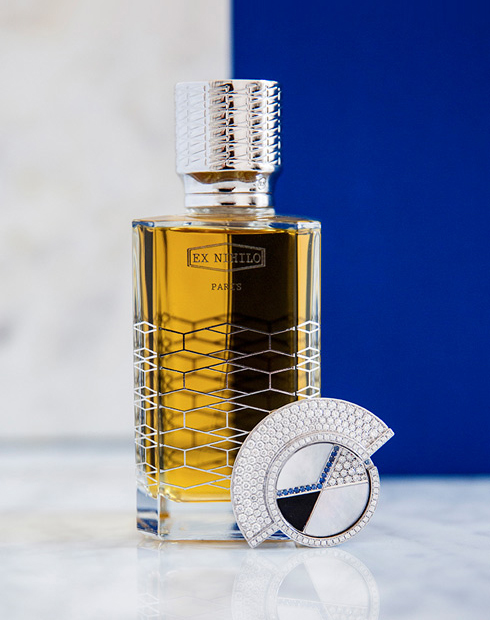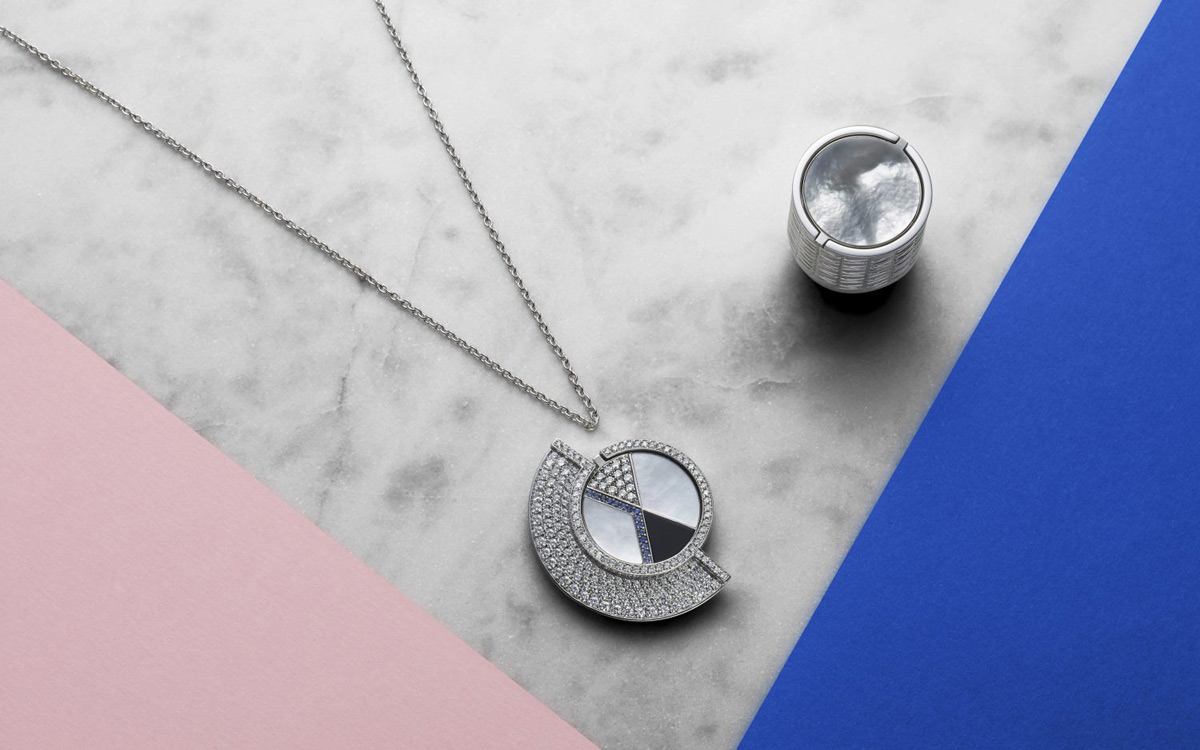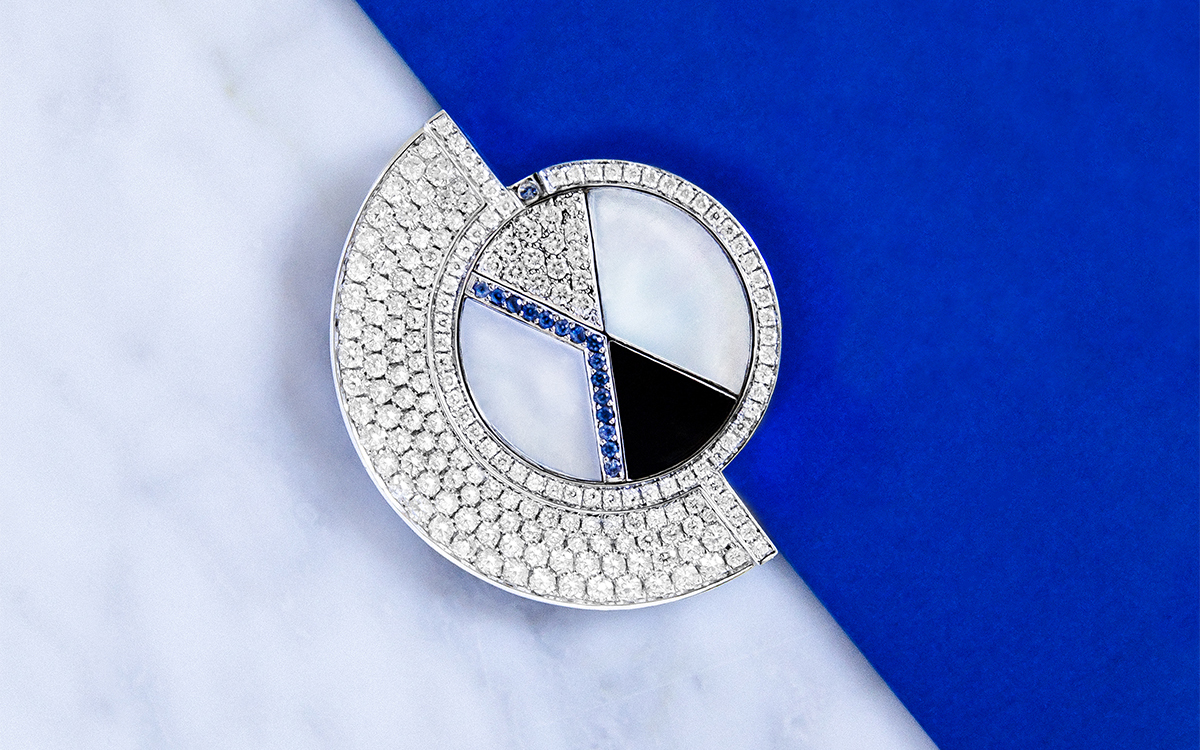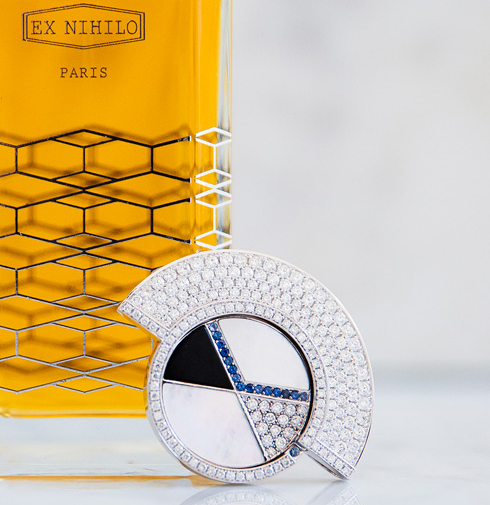 The first option resembles an asymmetric piece of jewellery in the form of a circle which is several times wider on one side than the other. The entire surface of the piece if encrusted with colourless diamonds. If you don't remove the central element of the design, you will be left with the second option of wearing a brooch in blue-white-black tones.
"I chose the stones for the jewellery according to their symbolism. For example, diamond is a symbol of purity and eternity, sapphires, of spirituality, mother of pearl, of protection and well-being and onyx, of strength and resilience," said Bérengère in relation to her choice of precious materials. In this way, the Diamond Wood jewellery ceases to be just an accessory and transforms into an amulet, whose characteristics can only be known by its owner.
As it comes into contact with your skin, the Diamond Wood perfume reveals itself note by note and captivates with its sent, and the transformable pendant invariably draws you in with the shine of its diamonds and stylish design.