Chaumet's story begins in 1780, from which time the jewellery house has for more than two centuries been the epitome of creativity and excellence and has accumulated archives of a significant legacy. Among its sketched designs and finished pieces dating from the late 19th – early 20th century you can find incarnations of all the symbols that appear in the latest collection. The house must be especially proud of the tiara commissioned by Empress Marie-Louise, made from nine conjoined wheat sheaves and custom designed by the brand's founder Marie-Étienne Nitot in 1811. It was, in fact, this tiara that set the tone of the new collection.
There are 64 pieces in La Nature de Chaumet, with all sorts of jewellery as well as a few jewelled watches. The whole collection bears a resemblance to a reimagined Garden of Eden: each plant is a divine gift that carries its very own secret meaning. The four thematic motifs – Le Chêne (oak), L'Épi de Blé (the ear of wheat), Le Laurier (laurel), Le Lys (lily) – represent four mythical stories, each of which is filled with its own meaning and mood.
Le Chêne (Oak). Centuries-old giant oaks are the symbol of the courage and greatness in Zeus, the chief god of Olympia. In creating this part of the collection, the jewellers at Chaumet were inspired by contrasting combinations of colour found in oak leaves and in the sky before a storm. The key set Racines célestes includes a sautoir necklace that transforms, rings, earrings and a tourbillon watch, and it combines pink pearls, violet sapphires, pink spinel and diamonds. The shapes of the diamond jewellery and a watch with a secret on the cuff bracelet in the line Feuillage éternel are also reminiscent of oak leaves. The exquisite items of the line Promesse de l'aube are encrusted with three types of tourmaline – pink, neon blue Paraiba, and emerald blue indicolite – as well as spessartite garnets.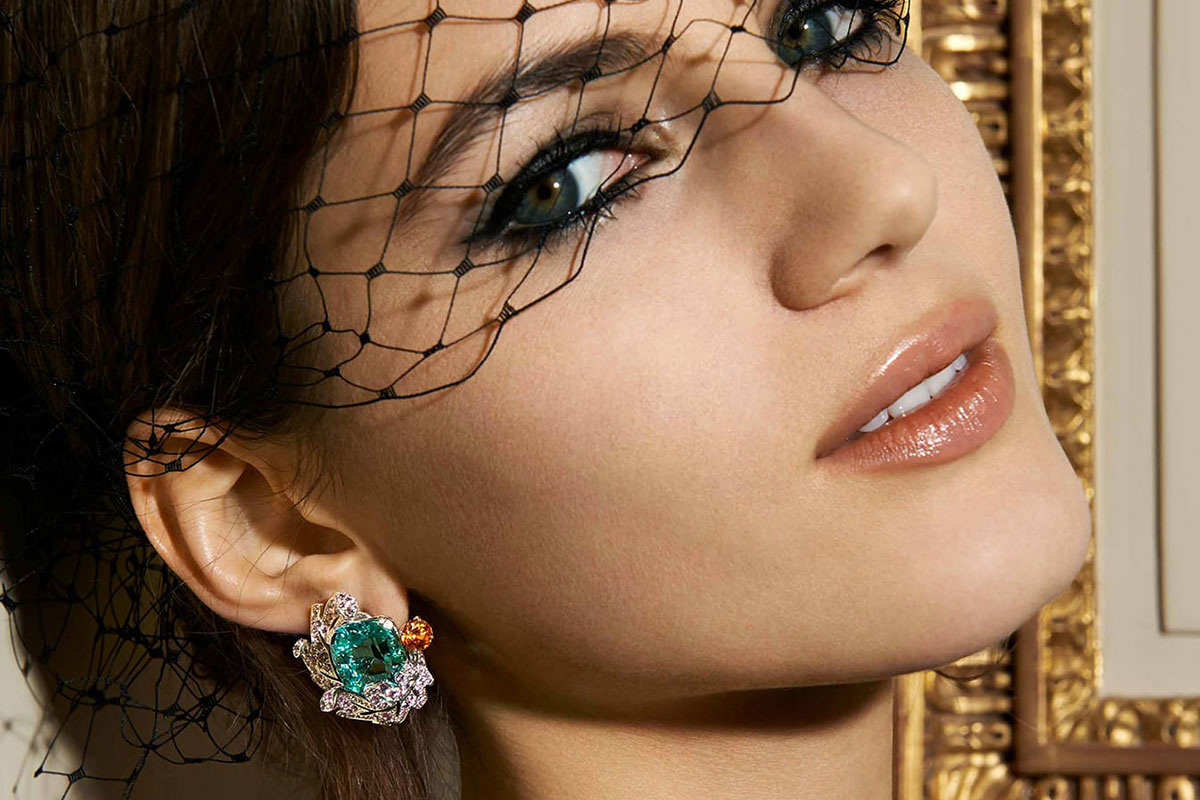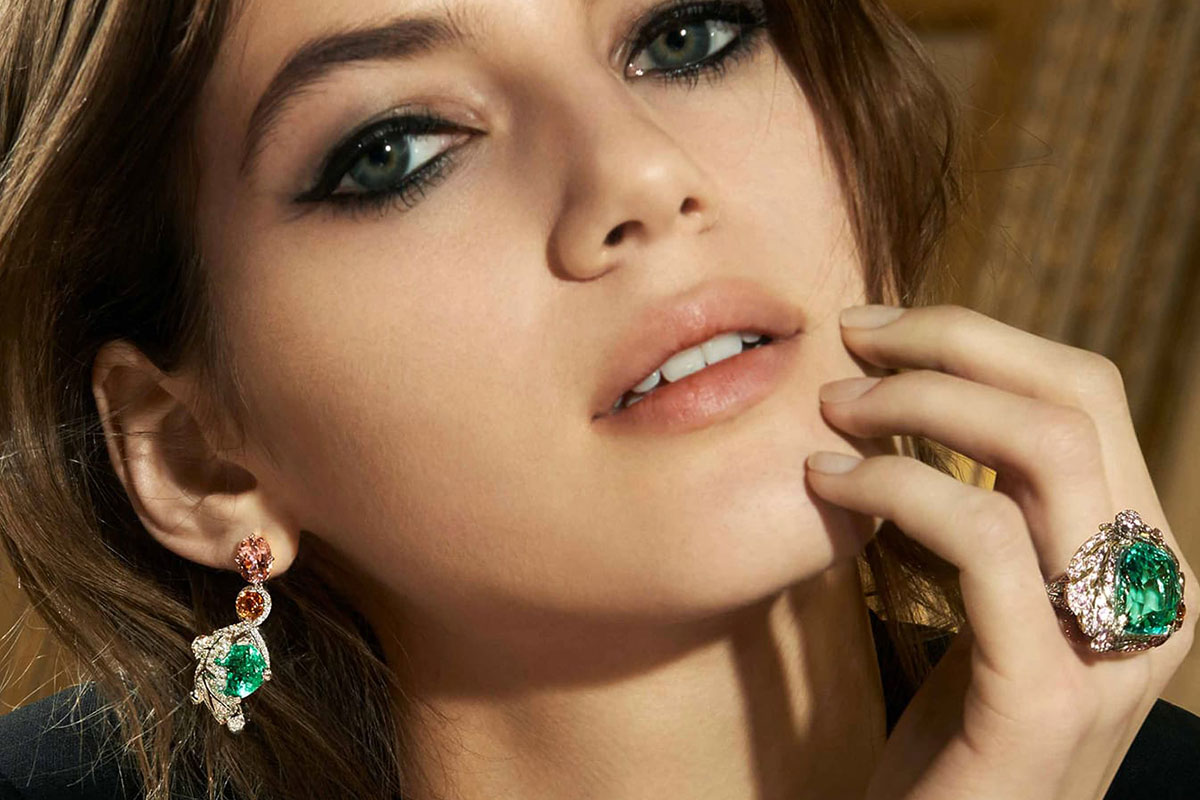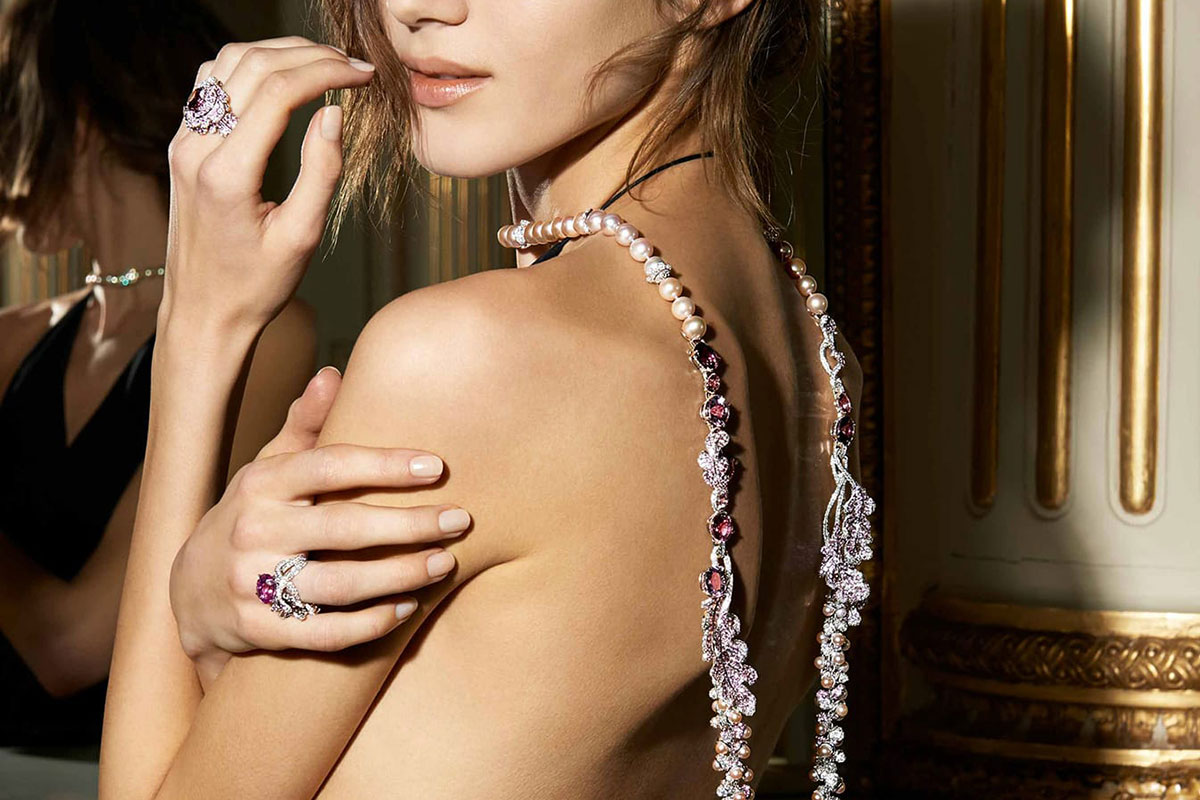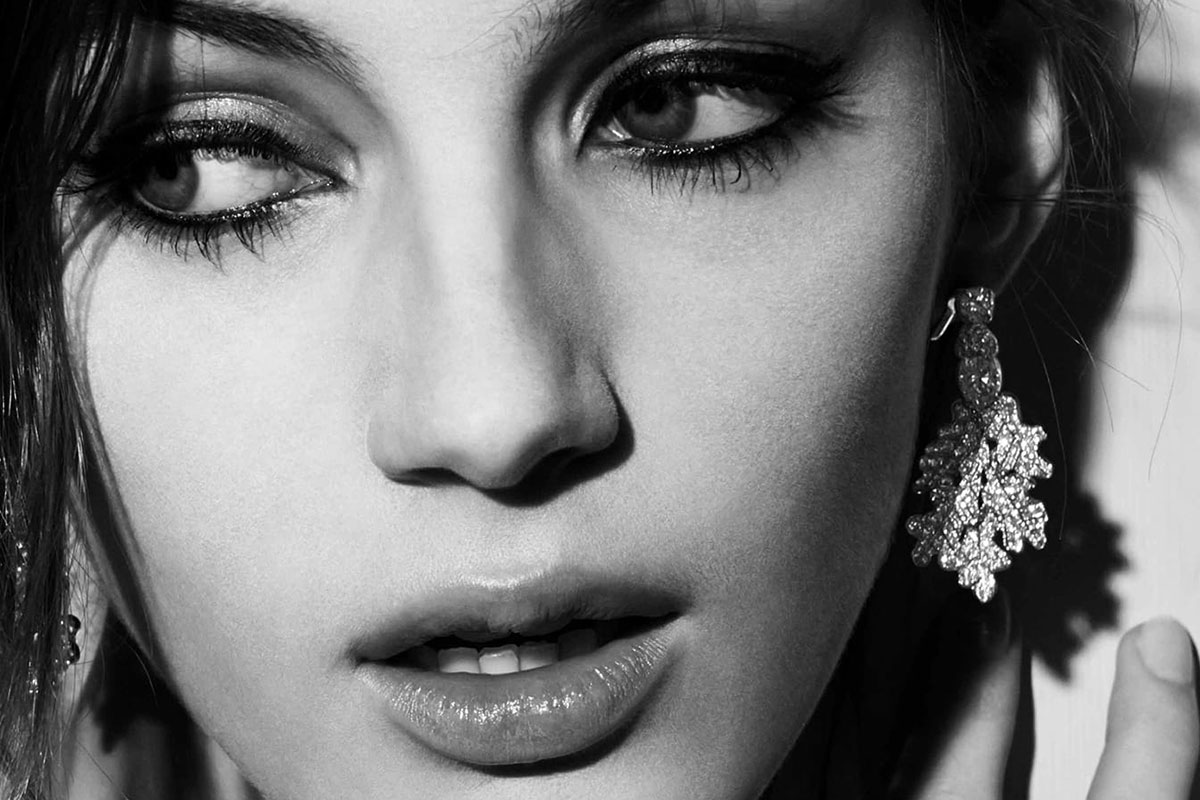 L'Épi de Blé (Wheat sheaf). Golden stalks of wheat, the gift given by the goddess Ceres to mortals, have always been considered a symbol of fertility, life and abundance. The lineOffrandes d'été ("summer gifts") comes in the form of a diamond brooch shaped like wheat sheaves, a necklace, tree rings, two pairs of earrings, a watch and a tiara made from colourless diamonds. The inspiration for Champs de lumière ("fields of light") was the setting sun drenching a field of wheat in its light, as reflected in the jewelley's rare padparadscha sapphires. The Moissons sous le vent ("leeward harvest") set has diamond wheat sheaves with leaves of yellow gold, wherein a game of contrast is played between the sparkling stones and matte metal. In these products, designer of the house Claire Dévé-Rakoff also incorporates the latest trends in the form of two-finger rings and between-the-finger rings, as well as mismatched pair of earrings.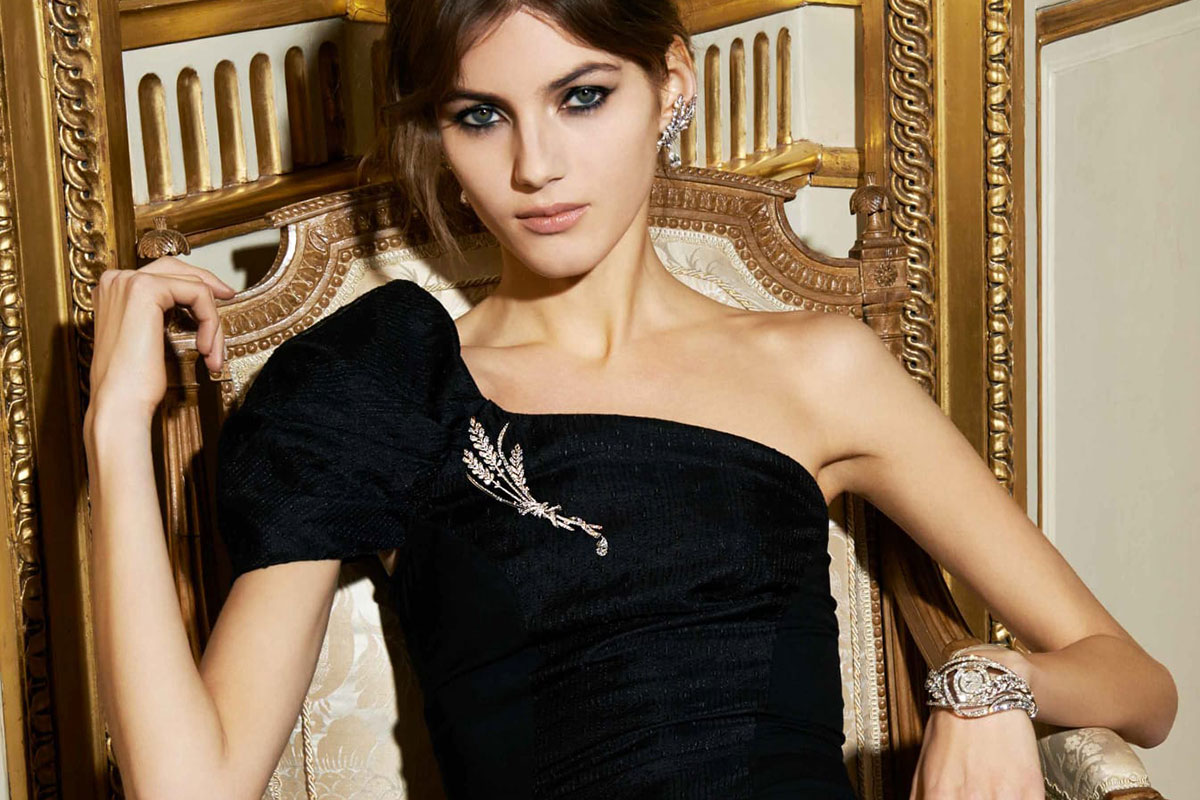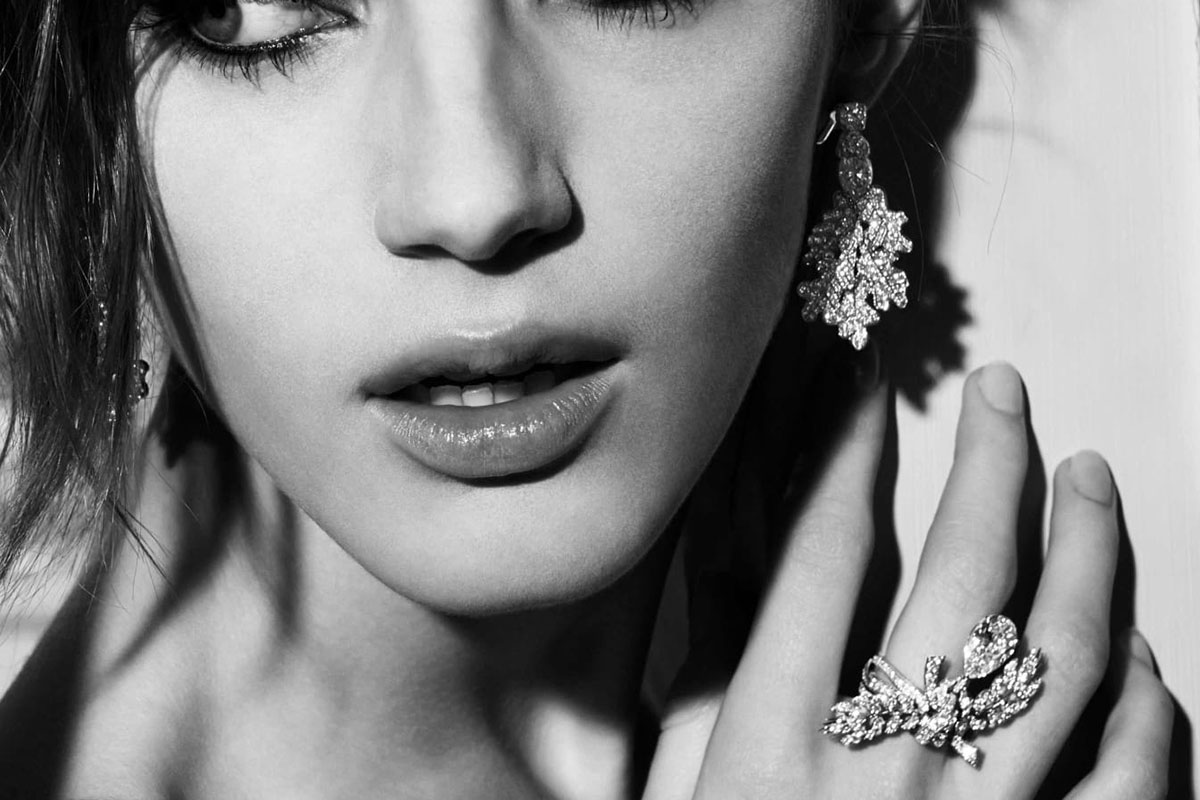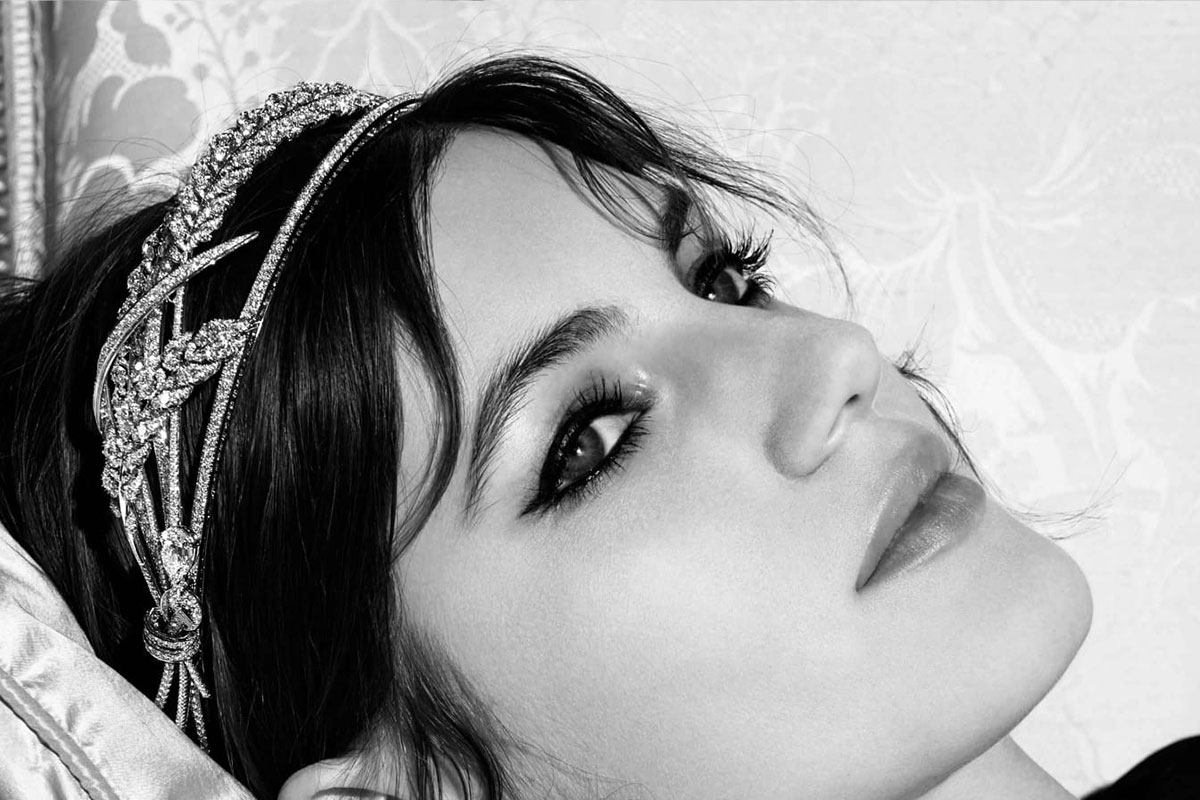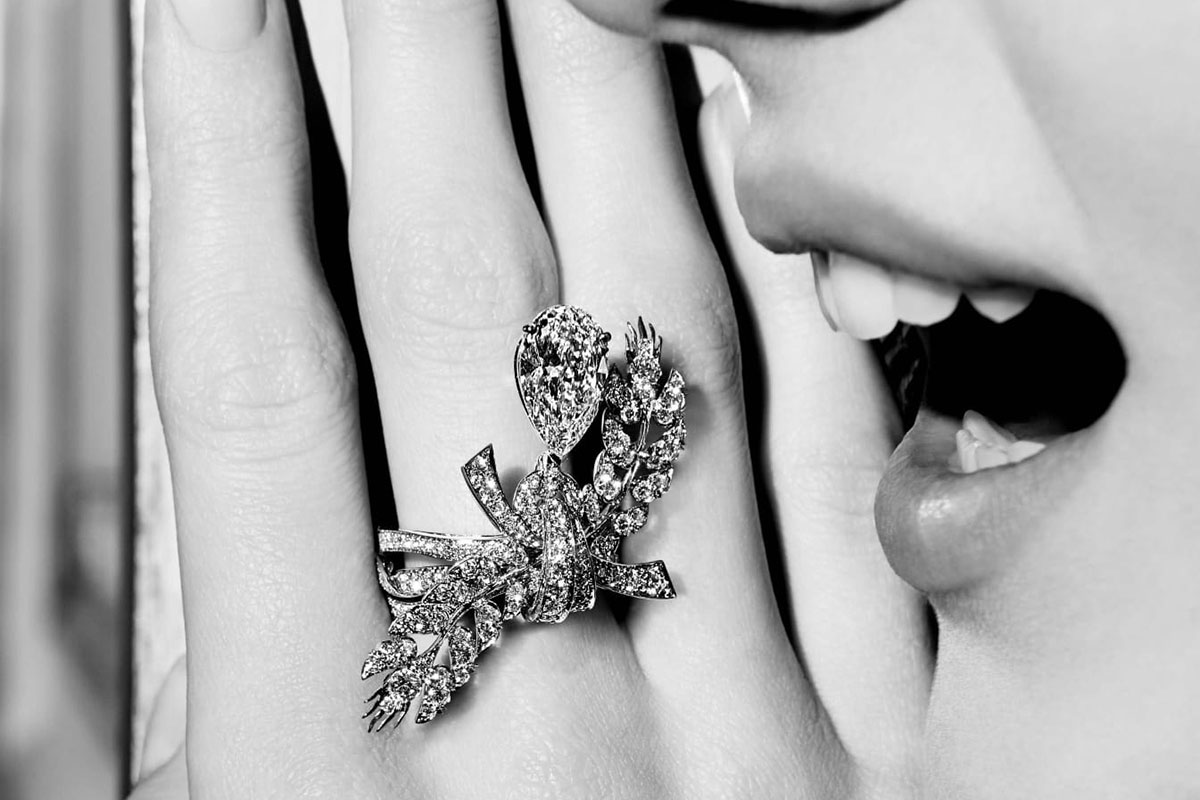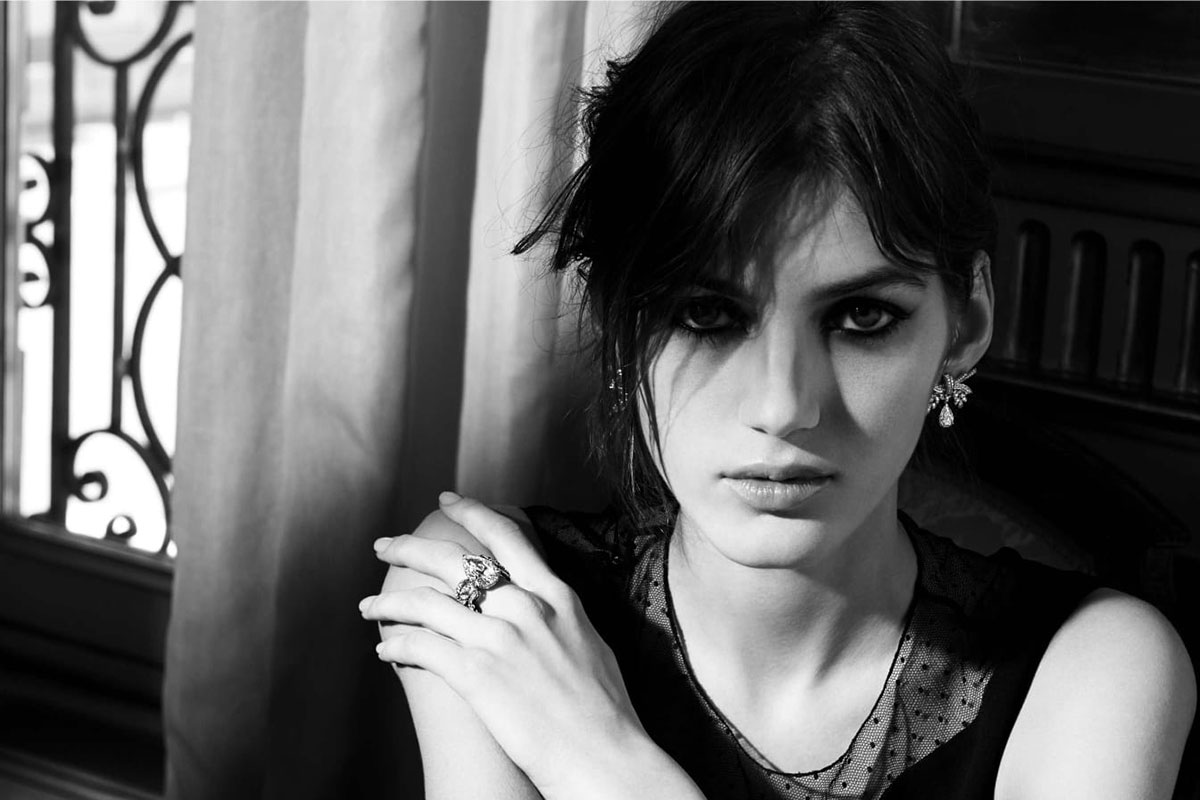 Le Laurier (Laurel). The laurel shoot tells the story of Apollo's destructive passion in his longing for the nymph Daphne. This myth of masculinity is reflected in the Firmament apollinien ("Apollo's skies") line of jewellery's blue colour scheme: carved moonstones together with Burmese and Ceylon sapphires sing of the glory and beauty of the ancient god. Femininity is represented in the Métamorphoses de Daphné ("the metamorphosis of Dapne") set, which includes a necklace, earrings, a ring and an elegant brooch, and is made from diamonds and luxurious, pink, Tajikistani and Tanzanian spinel.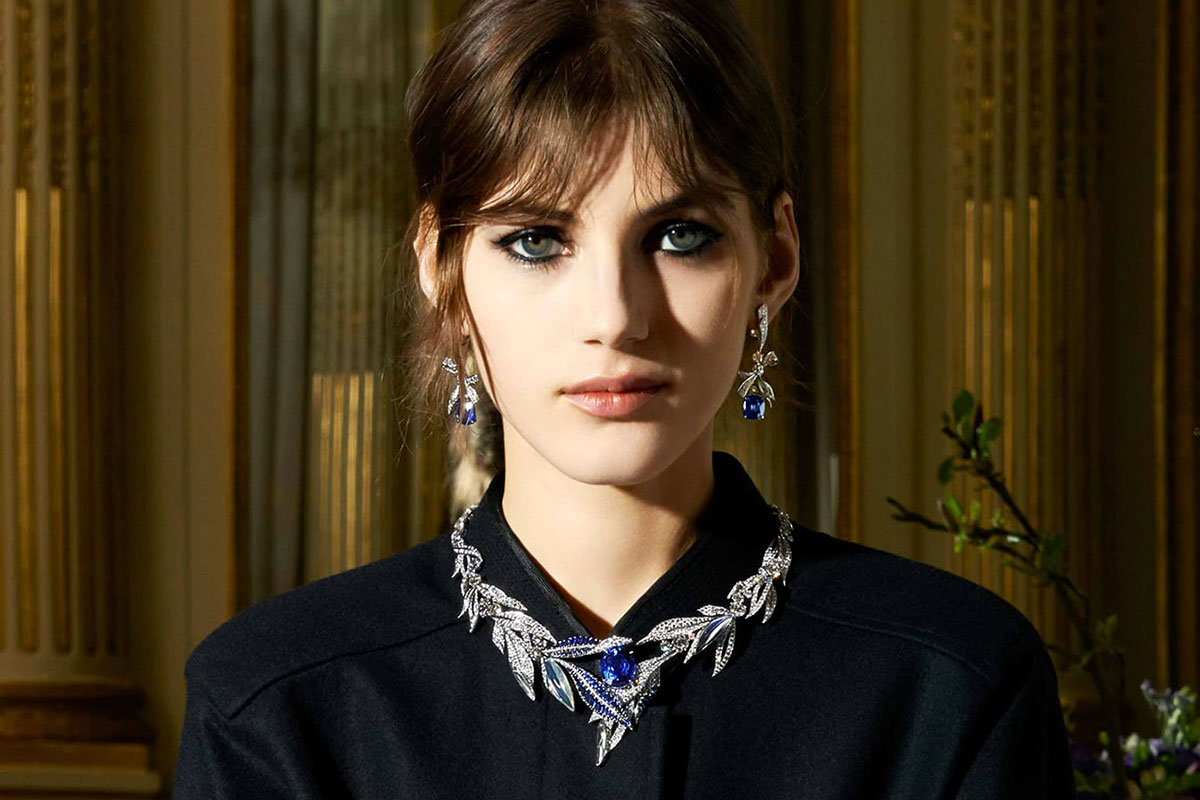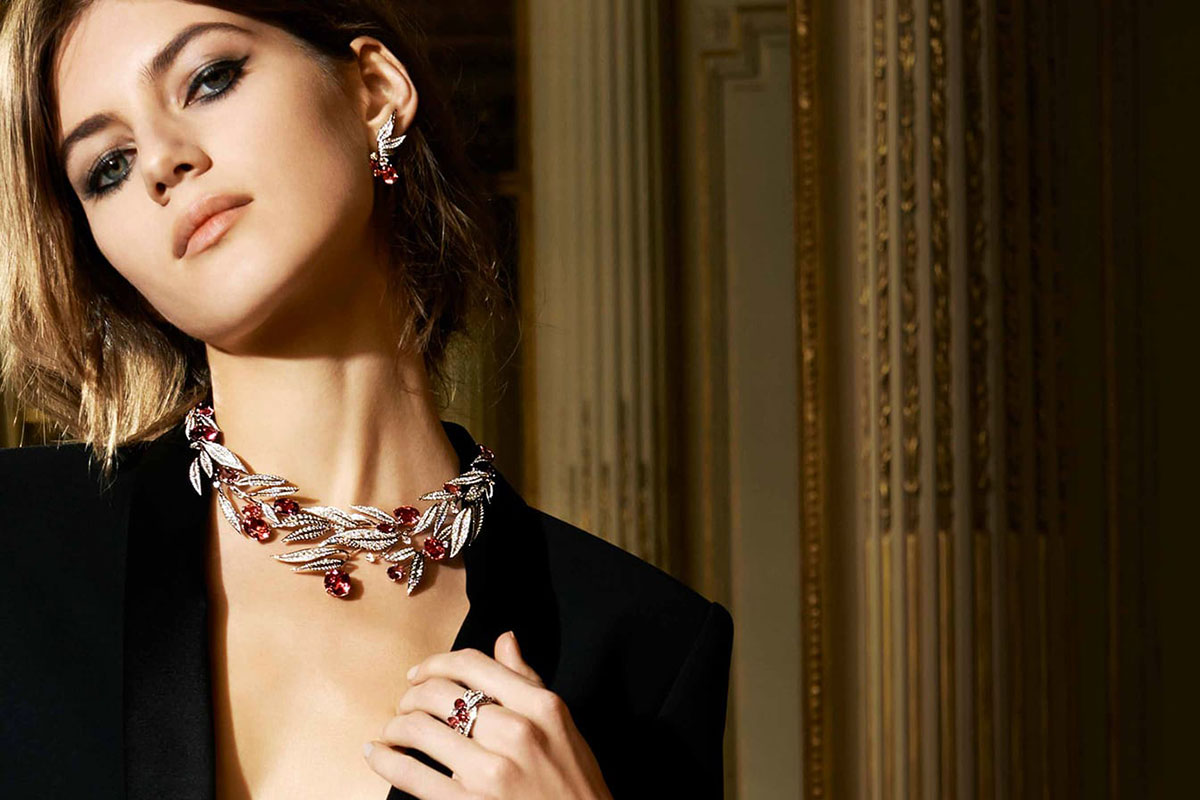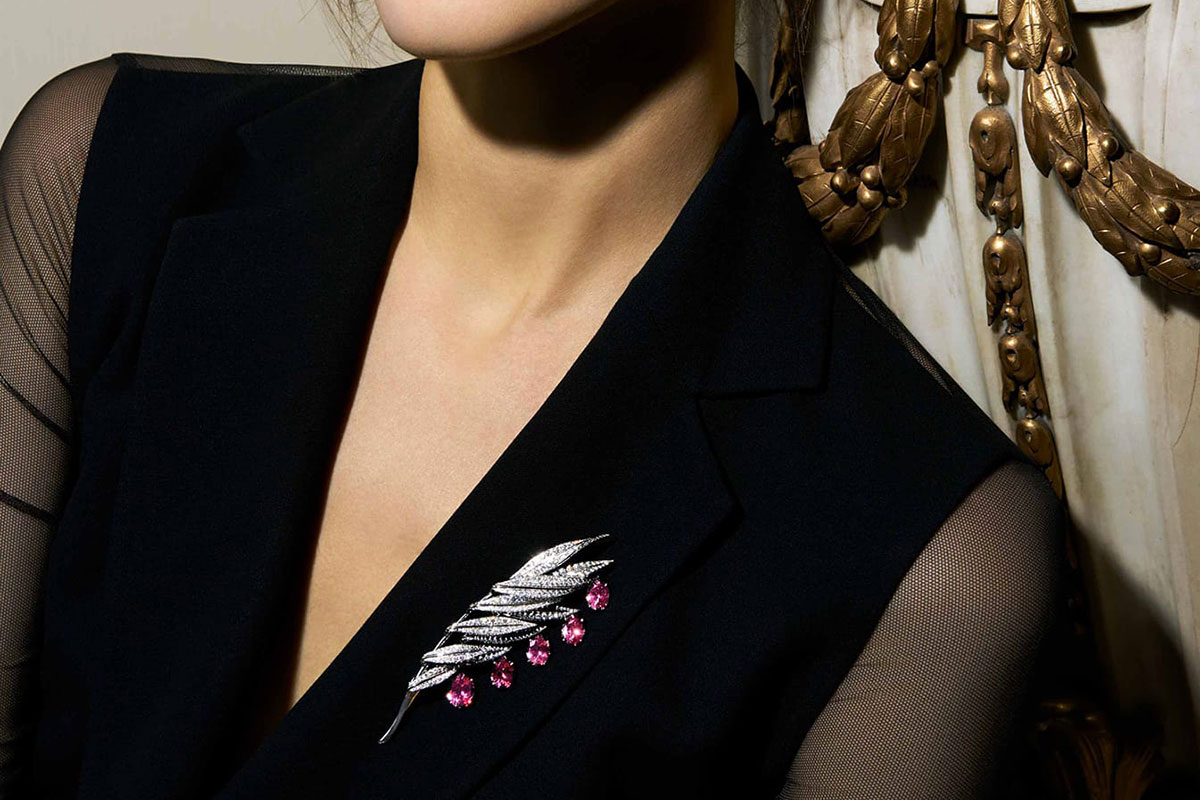 Le Lys (Lily). Lily is a symbol of purity and chastity, as well as the French monarchy and an all-consuming passion. In this sub-collection, all the facets of this amazing flower are revealed. The Songe de nuit ("night dream") line is a combination of delicate pieces made from colourless diamonds and white gold. The Passion incarnat ("scarlet passion") set is jewellery featuring dark red flowers. The tiara includes an unopened lily surrounded by two blossom buds which can also be worn as independent brooches or as pendants on the necklace, and they are made of red spinels and rhodolite garnets with drops of mint tourmalines. The Étoiles boréales ("Northern star")line creates an image of secret meetings in a garden at night through a blend of black opal, Paraiba tourmaline, and yellow and purple sapphires.