The 11 pieces of high jewellery were the first to be designed by the new creative director, Laure-Isabelle Mellerio, who is the wife of the company's president, Laurent Mellerio. In the past, Mellerio Dits Meller has occasionally hired external people to create its major collections. These have included, for example, the French jewellery designer Édéenne and couturier Alexandre Vaulthier. So now it is a pleasure to observe how this independent family business has become once again strictly familial.
But let's return to the Collection Privé. In her first high jewellery line Laure-Isabelle decided to play on contrasts, making use of bright precious stones of various forms and hues on singular pieces. As a gemmologist, she made effective use of a whole myriad of precious stones in the rings, earrings and pendant. Those that stood out especially included Minorca ring with a 17 carat aquamarine, Paratti ring with a 9 carat rubellite, Cape Cod ring with a yellow diamond, Porto Ecole ring with a 4 carat padparadscha sapphire and Livadia ring a Burmese ruby. All of the stone take the centre stage in the design thanks to their rich hues, considerable size, attractive cuts or unique characteristic.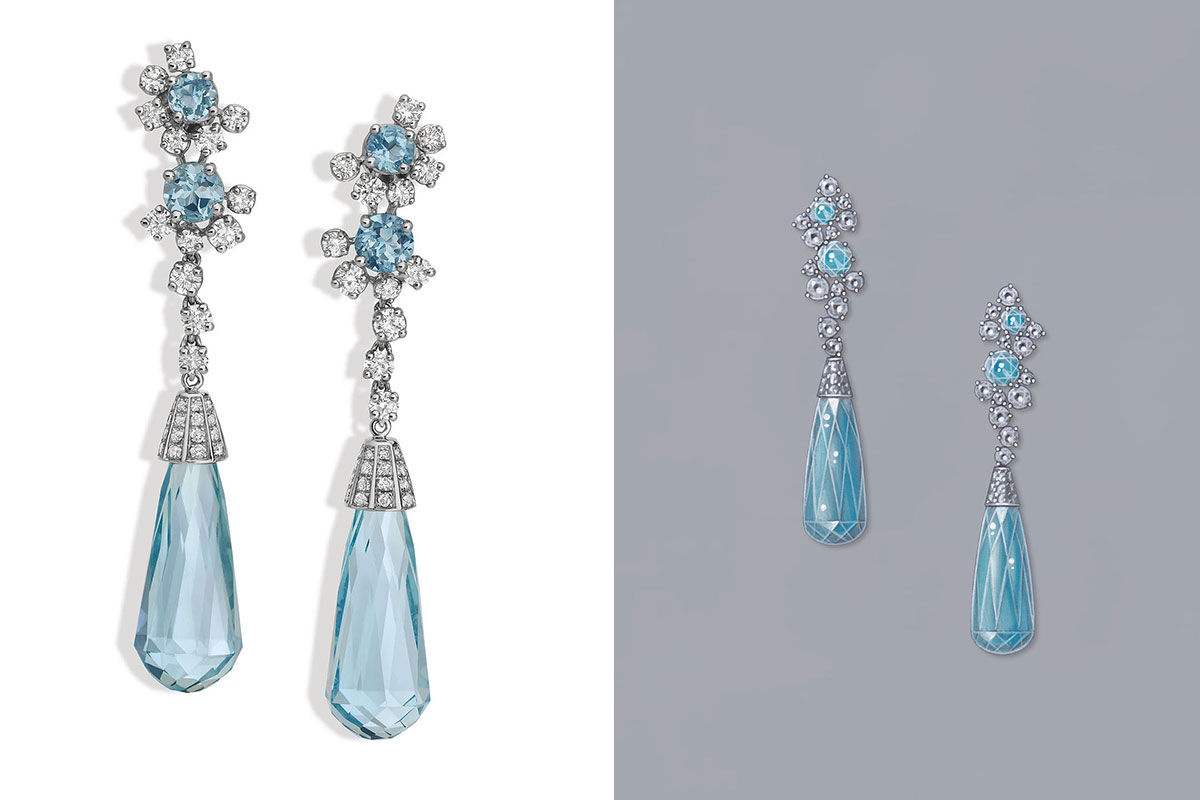 In the 400 years of Mellerio Dits Meller's existence many creative styles have been explored in order to keep up with the times. Reflecting the design diversity of one period or another, Laure-Isabelle has put together a rather eclectic collection. Admiring jewels together, it seems as if they could belong to the precious collection of French nobility. Although all pieces differ from each other, they look so much in harmony at the same time. Their common features are a clearly designed composition of decorative elements, an ordered arrangement of precious stones and voluminous design. It's definitely evident, that the creative director's architectural past played its role in the creation of Collection Privé.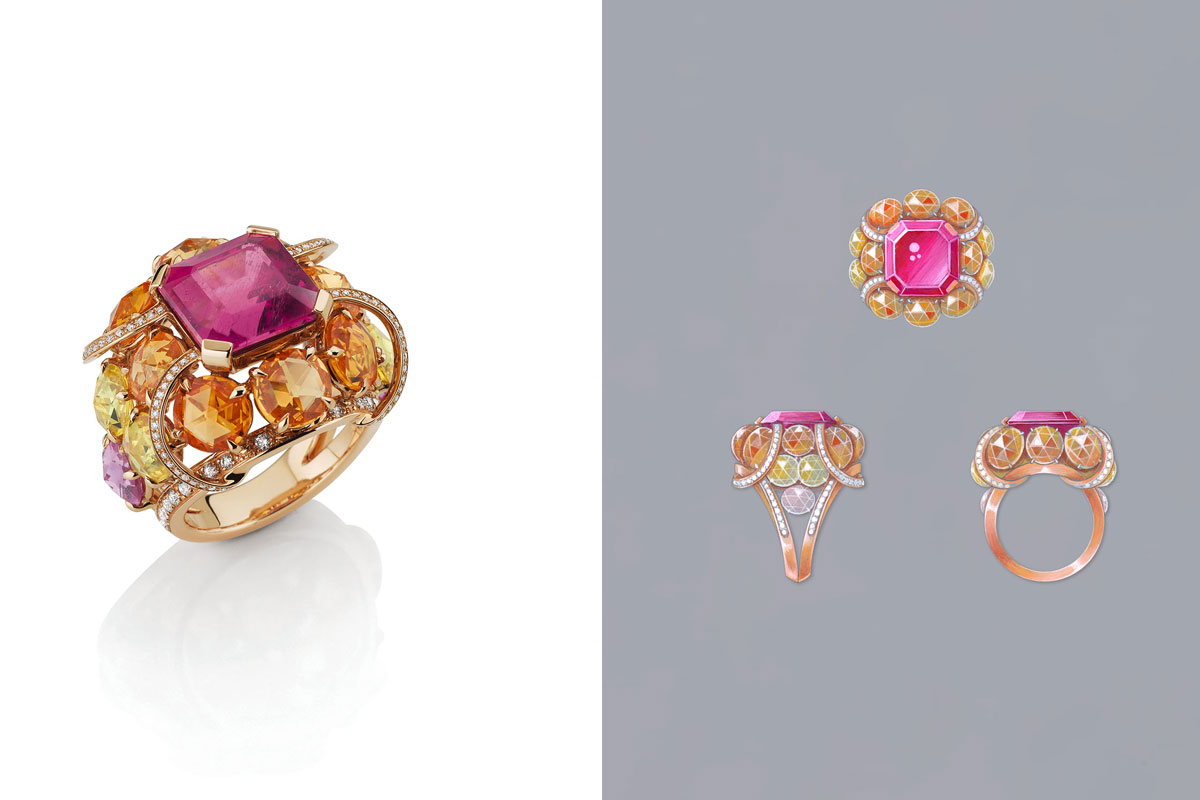 On seeing the new collection you'll probably ask the question: why are there so many rings? The reason for this is that before designing the pieces Laure-Isabelle studied the archives of Mellerio Dits Meller and it was the rings created in the 1950s that attracted her attention most of all. The cocktail jewellery of that period stood out for its especially interesting artistic design and allowed the creative director to give free reign to her imagination instead of focusing her attention on creating more conventional pieces.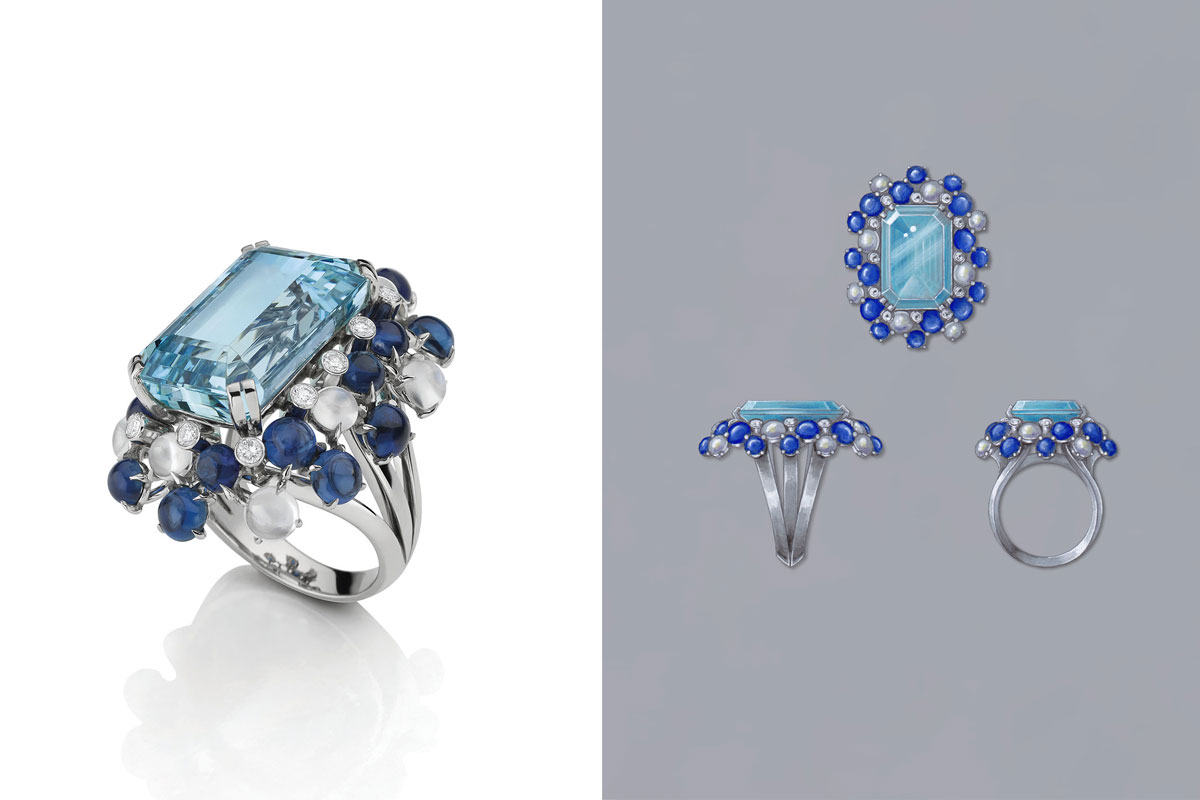 Mellerio Dits Meller's new collection is a manifesto of how the brand is ready for change and renewal. Right now the historic Maison is working on a new in-house style and in autumn 2016 its showroom will be transformed into a new genre.