Having viewed the films, which differ hugely from each other, we admired both of them, however, Katerina and I gravitated towards different concepts. Here is a short overview of films and what we liked about them.
The House of Harry Winston captures the essence of love in its emotional bridal film titled 'Brilliantly in Love.' The story unfolds with the couple getting ready to take their vows. As they dress up, the Harry Winston diamonds glitter as if to relive the brilliance of love, while forging their commitment. The blushing bride steals one last look at herself in the mirror before walking down the aisle. The bride, wearing the veil, softly spins around as the music plays on in the background. Her mother, overcome with emotions, is at a loss for words: she holds back tears of joy and watches on. The handsome groom and his best man make their way to the aisle, with the groom sporting a Harry Winston timepiece – a gift from his bride-to-be that symbolises the timelessness of love. And the camera zooms in at bride and groom as they say 'I Do' with Harry Winston stunning engagement ring and wedding bands, symbolising their eternal love.
Why I Like It: The emotional film offers vignettes of special, personal moments on the wedding day – mirroring the love, joy, smiles, blushes, tears and the anxiety all the way through. 'Brilliantly in Love' captures not only the brilliance of diamonds but also love, while celebrating the beautiful and poignant moments in life. Harry Winston made me fall in love with the film! – Smitha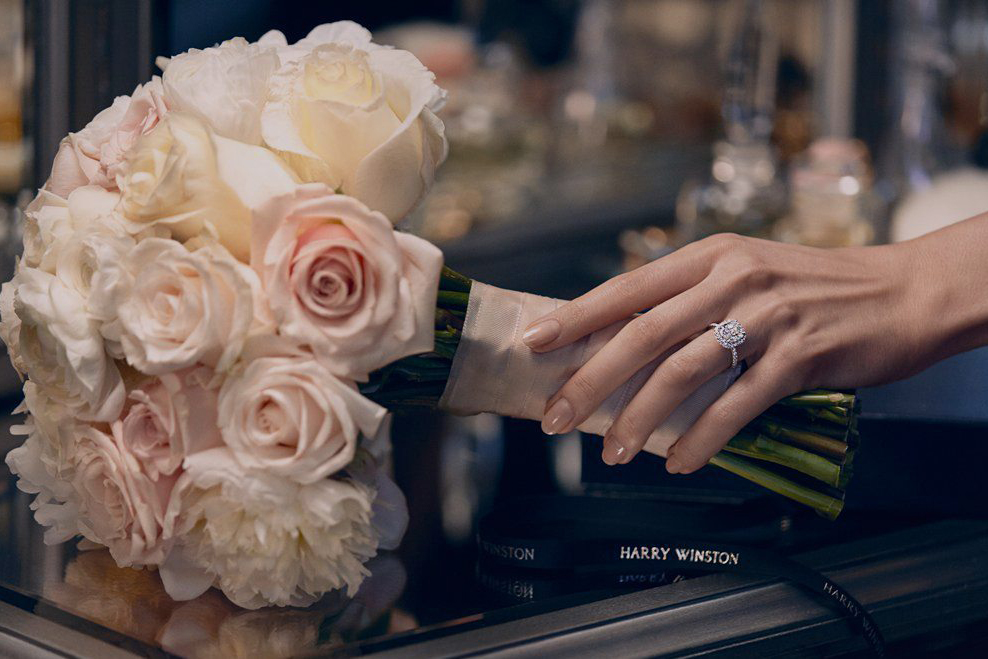 Maison Chaumet launches exciting new jewellery pieces to mark the onset of the wedding season and have also shot a vivacious film set against the backdrop of romantic Paris. The romantic French capital comes alive at night beneath a star-spangled sky, as the River Seine flows in harmony with time. The film, titled 'Triumph of Love', takes us into the heart of Paris with the illuminated Eiffel Tower twinkling in the dark. The lampshades that dot the bridges and the river's path have stood the test of time, just as the young couple's love bereft of tradition celebrates freedom. The vivacious young couple, who are truly, madly and deeply in love, celebrate life: enjoying a walk at night by the Seine, taking a carousel ride! They go for a drive through the city and even blow soapy bubbles. Playful and filled with joie de vivre, they pledge their love as they walk down the imaginary isle of chairs in the Tuileries Gardens. They go off to discover Paris and the Alexandre III Bridge, taking a moment to view Monet's Nymphéas in the Orangerie Museum. Their stroll leads them to Place Vendôme and the Maison's salons. The Perles de Vénus tiara, when placed on the girl's head, seems to be a fitting bejewelled ode to their love.
Why I Like It: Shot by Matthew Brookes for Maison Chaumet, the film is a true representation of French joyful lifestyle. I love the way the director combines edgy fashion in a form of a playful wedding dress and a leather jacket with traditional dazzling jewels. Together, they create a striking contrast, which instantly caught my attention. Wedding is surely an emotional event but it does not always have to be held in a traditional way. Seems like Chaumet wanted to say 'do the way it pleases you but always stay fabulous.' – Katerina