For those who cannot get enough of wearing jewellery, the wardrobe change is no reason to start leaving your favourite pieces in the jewellery box. This winter the fashion gurus are recommending that you emphasise your individual style with the help of long, thin sautoirs and necklaces worn either individually or together as part of your very own jewellery ensemble.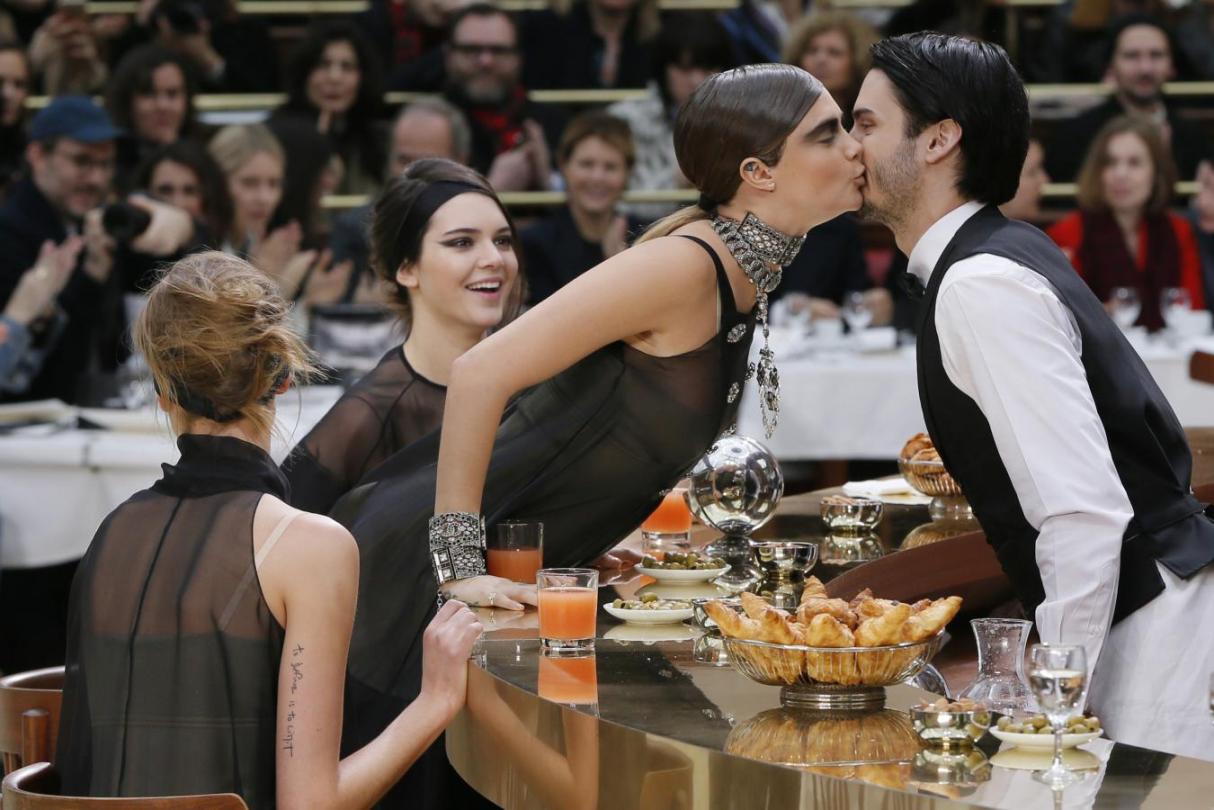 At Chanel's autumn-winter show 2015/2016, one model's décolleté was completely covered by long ropes of pearls flowing from the neck to the trouser line; Moschino did not skimp on sautoirs either, only in their case it was gold chains partly embroidered onto the clothing with gold thread. Designers Givenchy and Chloé were more restrained with their autumn-winter jewellery selection, completing their outfits with two or three waist length chains, while Roberto Cavalli held back with just the one low hanging pendant.
Ever since the price of gold rocketed in 2012, jewellery chains in fashion have become less chunkier, but this has only encouraged experimentation when it comes to how they are worn. I would suggest to any modern fashionista that they let their imagination come to the fore and assemble their own combination of layered sautoirs. There are plenty to choose from!