The campaign for the new collection was shot by legendary French fashion photographer Patrick Demarchelier, who has previously worked with Calvin Klein, Ralph Lauren, Versace, Chanel, Louis Vuitton, Armani, Janet Jackson, Nicole Kidman, Madonna and Hilary Clinton. On top of these he has also shot for Glamour, Mademoiselle, GQ, Harper's Bazaar and Rolling Stone, to name but a few. He knows how to enjoy every moment, as is his life philosophy, and this is reflected in his photos for Dior.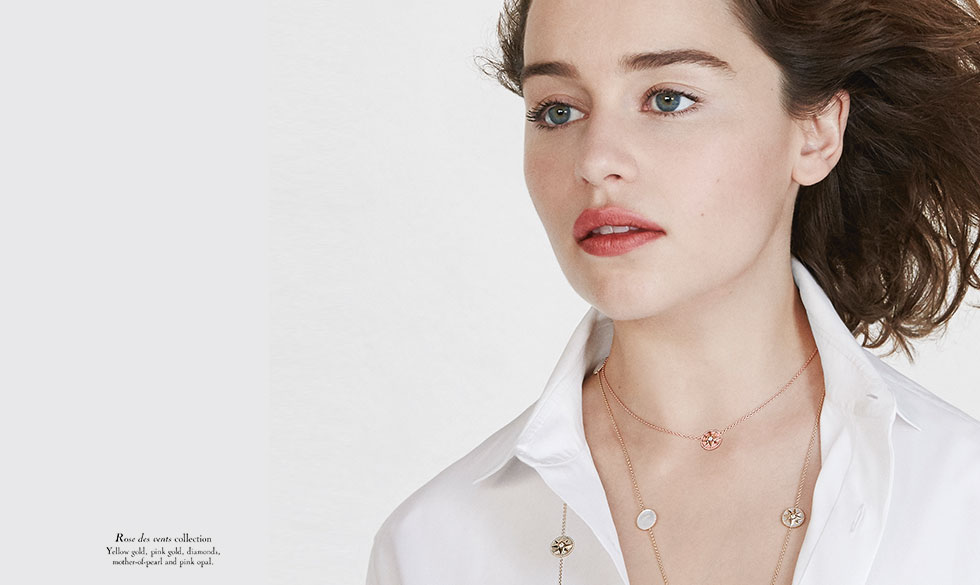 With her determined gaze, windswept hair and casually unbuttoned white shirt, the actress's timeless, natural beauty captures the essence of the wonderfully romantic Rose des Vents fine jewellery line.
The collection itself includes a necklace and sautoir made from yellow and rose gold with diamonds, white mother-of-pearl and pink opals. It is perfect for combining with winter dress: sweaters, turtlenecks and shirts worn with a cardigan. Rose des Vents continues Dior's theme of medallion jewellery.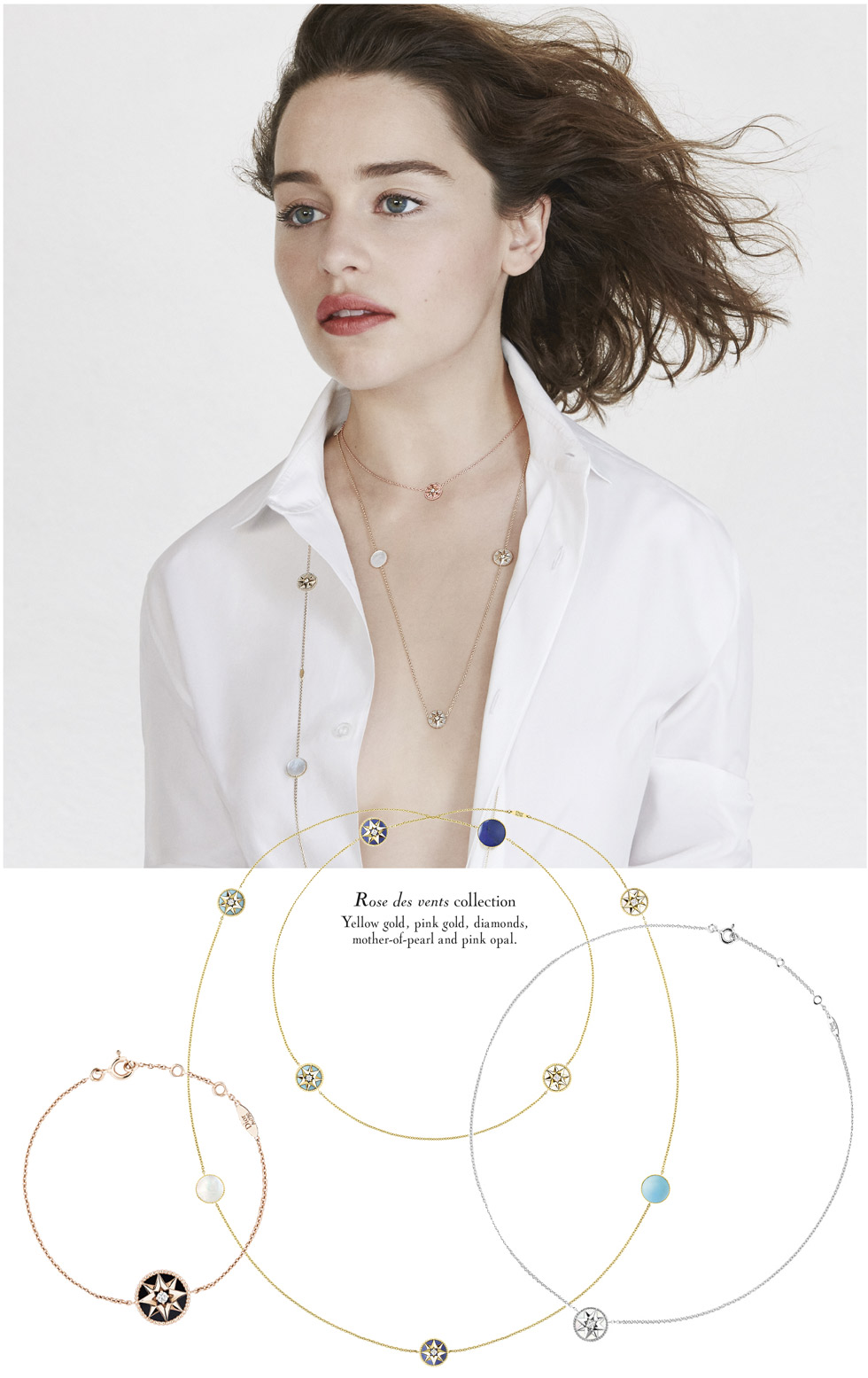 "The Rose of the Winds is also a metaphor for creation," explains Victoire de Castellane, Creative Director of Dior Joailleire. "Creation is about searching, turning things over, and then finding one's cardinal point and setting off on a journey. Creation is the product of a stationary voyage." You have put it into words so well, Victoire!