So it was for jewellery designer Edmond Chin, for whom ballet was the inspiration behind his new collection, Ballet Oriental, created for Swiss jewellery house Boghossian. "I have a passion for Ballet, it is synonymous with elegance and sensuality, rich colours, movements and harmony, it communicates femininity and romance", says Edmond, recently appointed Creative Director of Boghossian.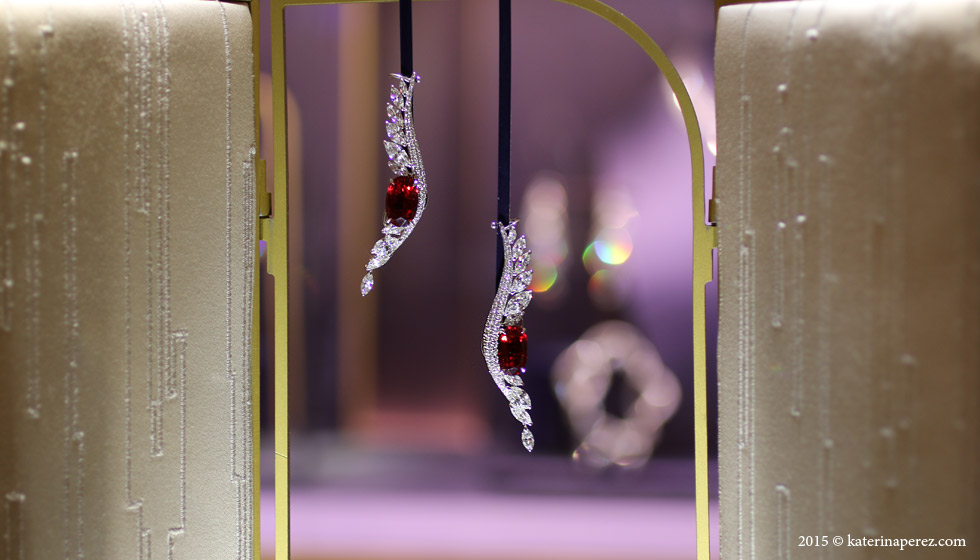 Famous for their unique jewellery creations involving rare precious stones, signature techniques such as the art of inlay, and their audacious designs, Boghossian have stayed true to their roots even with the arrival of a new Creative Director – although, he is not really new, per se, because Albert Boghossian and Edmond were business partners when the renowned designer created under Etcetera.
Today, the two of them work together, as Edmond explains: "I work in tandem with Albert as we share the same passion for extraordinary gems and innovative designs. Becoming Boghossian's Creative Director is a natural step in my long-lasting relationship with the family. The contemporary Oriental identity, the mixing of ancient techniques with modern aesthetics, the involvement in Art and the audacious approach to jewellery are a perfect fit for my aspirations".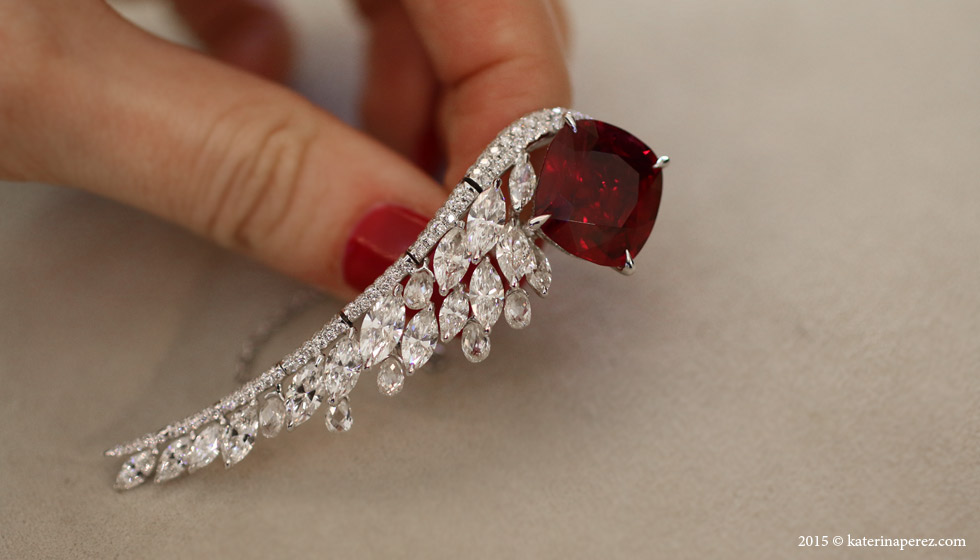 Edmond, a virtuoso designer who creates eye-popping jewellery, and Albert, who is an expert on the house's clients and their tastes, came up with their first collection, Ballet Oriental, that comprises twenty three luxurious one-off editions of jewellery inspired by different ballet movements: 'Révérence', the 'Saute De L'Ange' and the 'Arabesque'.
Ballet's graceful footsteps, pirouettes, bright accoutrements and Romantic atmosphere are all brought to life in a diamond bracelet that winds up your arm, a cuff with diamonds and Burmese rubies, a three finger ring featuring a chic 14 cts Siam ruby and matching ear – cuffs as well as a suite with dangly multi-coloured diamonds. Boghossian love natural sea pearls, especially Conch and Melo, so the collection would not be complete without the 'Baladi' bracelet, decorated with 61 cts snow white sea pearls, thirty pear-cut diamonds, totalling 22 cts, and over two thousand more diamonds set that pave white gold.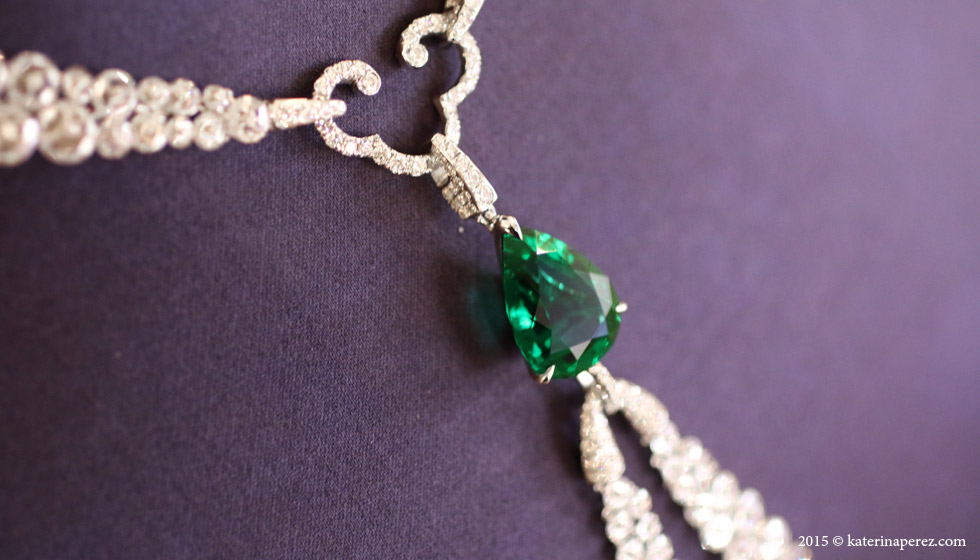 We cannot finish without mentioning two more jewels with supremely valuable gemstones, the first of which is the 'La Talisman' necklace, featuring a rare teardrop emerald just over 10 carats, of exceptional quality with no enhancement. The emerald is the central element of the necklace with rondelle diamonds skilfully woven into a jewellery tie.
You do not come across such diamond cut often, but Edmond Chin loves to find unusual shapes of stones. So he discovered an interesting application for rondelles in his 15.86 carat sugarloaf Kashmir sapphire ring: by fastening the flat parts together, the diamonds create a gleaming ribbed rim. And it is true, when it comes to creating masterpieces, do not hold back: the sky is the limit!