I feel rather excited to see the 'dazzling' result as it is Yoko London's first collaboration with the world of cinema. And it is not only I who feel this way, but Michael Hakimian, CEO of Yoko London too. He feels this partnership will be a superb collaboration of two British brands who are leaders in their respective fields. "We are proud to be supporting BAFTA in their celebration of excellence in film. Our luxurious and distinctive creations are perfectly aligned with the glamour and style seen at the Film Awards," says Mr Hakimian.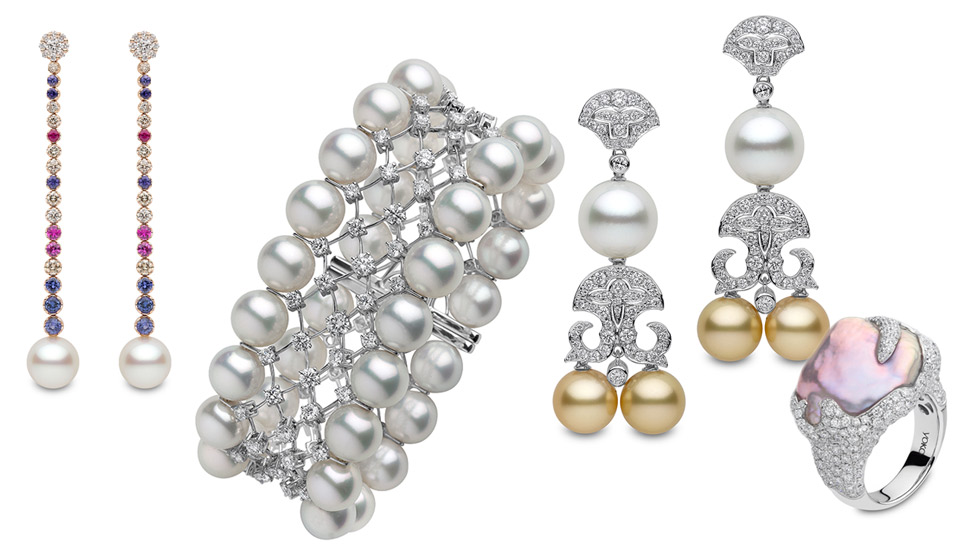 Established in 1973, Yoko London is one of the world's leading luxury pearl jewellers, crafting incredibly gorgeous pieces that combine a contemporary aesthetic and timeless elegance. At the heart of each creation is the Hakimian family's relentless pursuit in sourcing the world's finest and rarest naturally coloured pearls. As movie stars head out for the most glamorous night of the year in the UK – the award ceremony at Royal Opera House on Sunday February 8, 2015, we will be watching out for the star-studded guest list that will alight on the red-carpet – nominees, presenters, BAFTA VIPs and the glitterati – to spot our favourite pieces by Yoko London.
Yoko London has dreamed up magnificent designs for the event and these will be unveiled at the 'BAFTA Nominee Style Suites' at The Savoy Hotel here on February 7-8. The discerning nominees, presenters and BAFTA VIPs will view the exquisite pearls and diamond fine jewellery to pick their favourite pieces to wear to the ceremony. Private viewings of the pieces will also be arranged with guests on request. I am looking forward to seeing Yoko London's diamond encrusted pearly fireworks at the BAFTA and wonder who is going to create a sparkling moment of red-carpet glamour at the BAFTA.