The history behind the traditional heart shape is shrouded by an air of intrigue and mystery, much like true love itself! Many say it developed over time from the shape of a fig leaf, ivy or a water lily. Others say that it represents the curves of the female body. Well, whether flora, fauna or feminine, it's a beloved and iconic shape which has become the emblem most associated with passion and romance.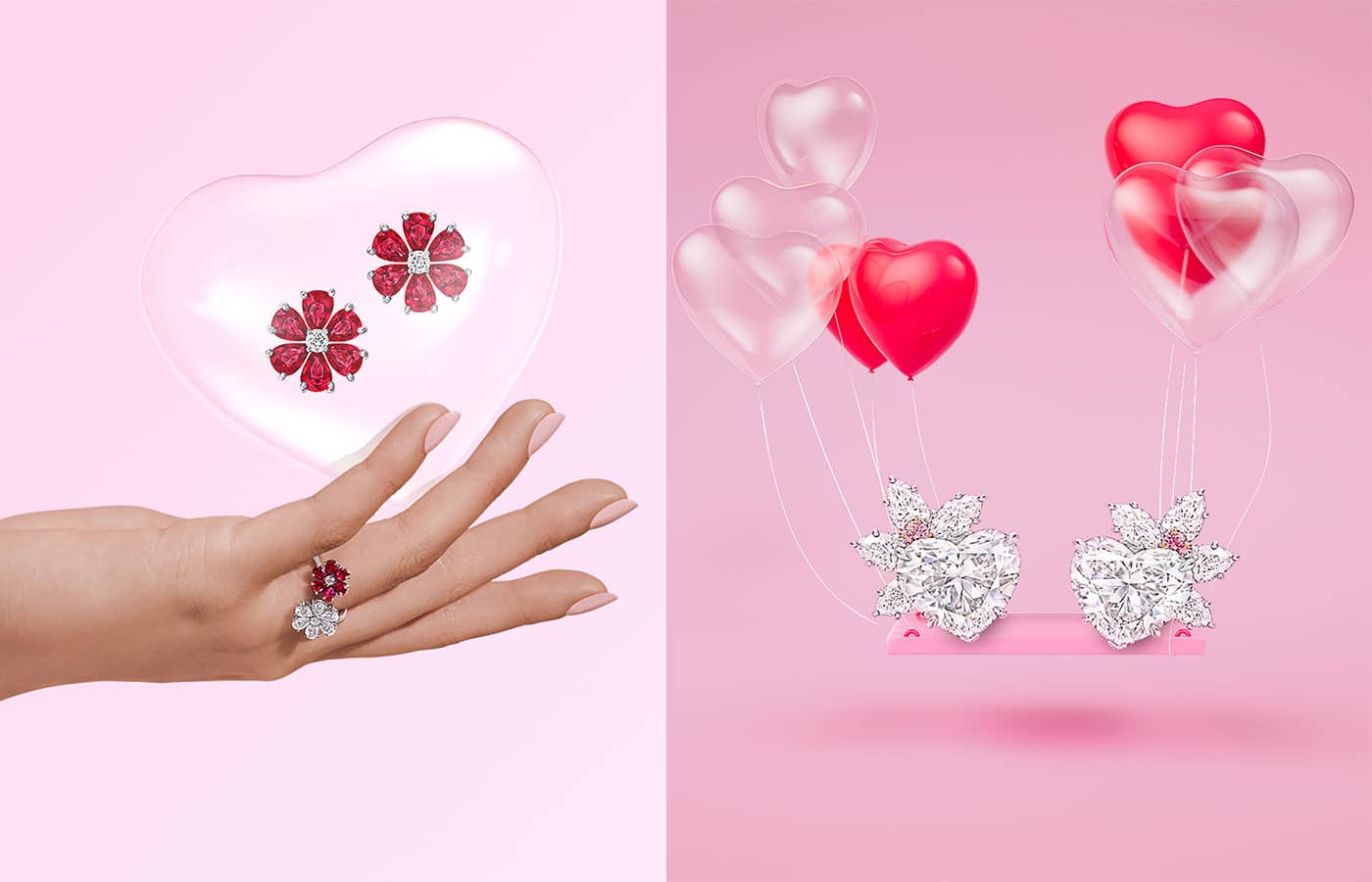 It comes as no surprise that this symbol is the main source of inspiration for many jewellery collections, especially around Valentine's Day. Luckily for us, talented designers the world over have reimagined this classic shape into a myriad of interesting and eye-catching pieces.
Some opt for heart-cut gemstones, which have a surprisingly long history and require great skill and precision to create. In the 15th century, heart-shaped diamonds were gifted by royals as a sign of friendship. Modern jewellers like Anita Ko, Yvonne Leon and DYNE feature heart-shaped diamonds and gemstones in their minimalist yet romantic pieces.
Other designers draw inspiration from the shape to create new and unexpected variations. Chinese jeweller Feng J plays with the heart's well-known curves to create earrings with drips of precious gems that evoke the principle of 'two halves of a whole'. UK-based jewellery company Loquet London has released a more traditional heart-shaped locket with pavé diamonds which can be opened and filled with a selection of personalised charms.
Next, we have those that use the symbolic idea of gifting your heart to someone to inspire their designs. For example, the Lock Stories collection by fine jewellery brand Heavenly Vices follows a 'lock and key' design to create pieces that can be custom-coded to the wearer. Other brands, such as Chaumet, Tasaki and Pomellato, have taken an interlinking approach to their designs to capture the idea of two connected people.
Whether classic, figurative or just pink and red, there are some truly fantastic heart-inspired jewellery pieces out there. Look at the selection below and see if one fits your special someone.