Jewellery writer, author and stylist, Melanie Grant, has partnered with Sotheby's to create a first-of-its-kind selling exhibition dedicated to Black jewellery designers from the 1950s to the present. Titled "Brilliant and Black: A Jewelry Renaissance," the exhibition will spotlight pieces (ranging from $1,500 to $1 million) by design pioneers as well as contemporary creatives and brands, including Harwell Godfrey, Jacqueline Rabun, Johnny Nelson, Lorraine West, Rashid Johnson, Thelma West, Vanleles, Castro NYC, Almasika, Marei Fine Jewelry, Sheryl Jones Jewels, Ten Thousand Things, Lola Fenhirst, Jariet Oloyé, Maggi Simpkins and Shola Branson.
"This show represents a shift in thinking from 'African inspired' to Black talent being the inspiration," explains Melanie Grant. "I think we'll look back at this moment as a game-changer, amplifying the often overlooked and sometimes underappreciated talents and stories of Black jewellery designers. These pieces have a depth of meaning which is emotional and important. With this exhibition, we hope to introduce these designers to a new audience of enthusiasts and collectors and to dismantle the boundaries that still exist. To essentially help them make their mark in history."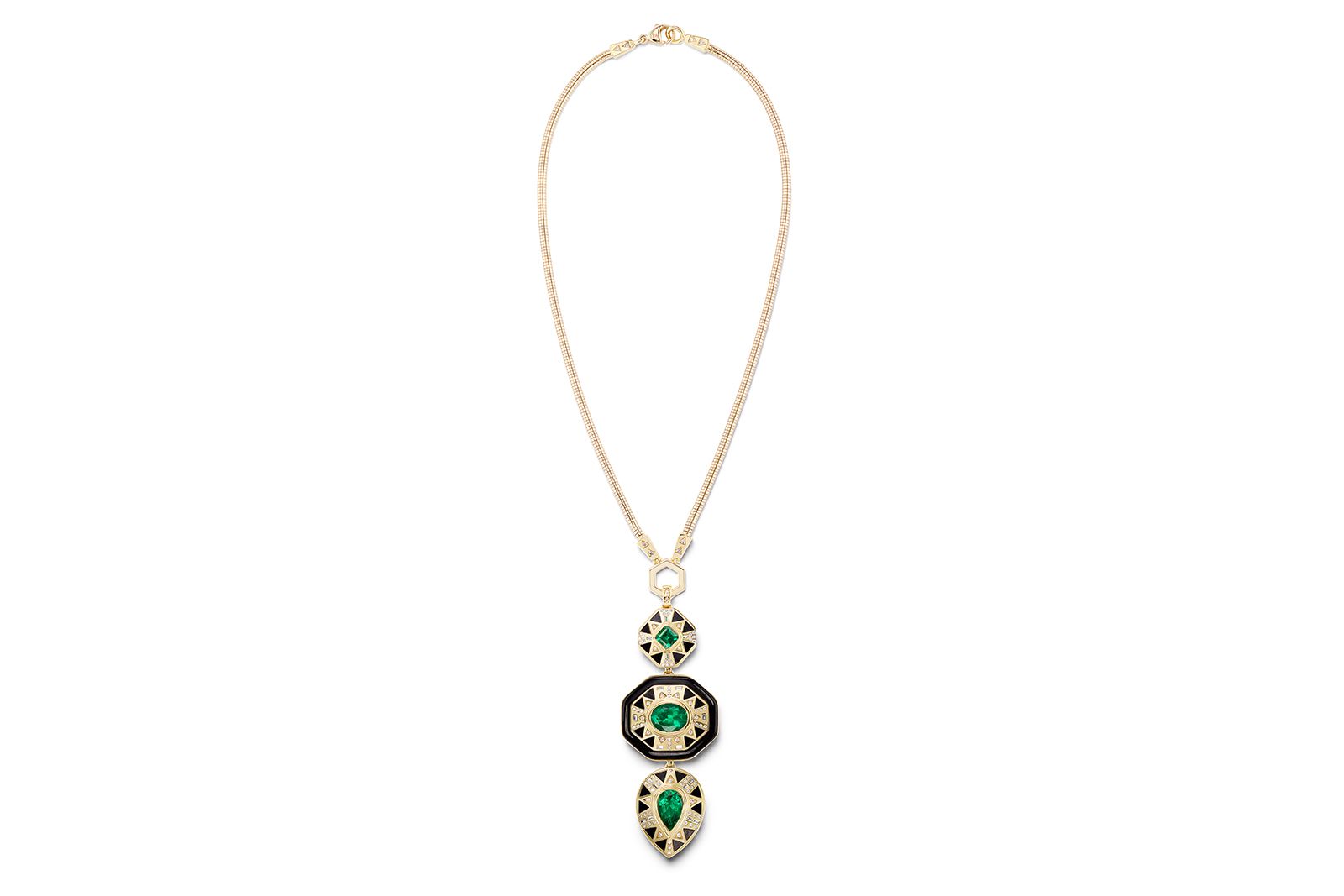 Four pieces are heralded as highlights from the exhibition by Sotheby's: the Cleopatra's Vault pendant by Harwell Godfrey with Muzo emeralds, black and white onyx and diamonds in yellow gold; the Enchanted Garden earrings in rose gold and titanium with diamonds and rubies by Vanleles; the Almasika Universum bangle in 18k yellow gold with tsavorite; and the Rebel Black ring with a 5.01 carat pear-shaped diamond by Thelma West.
Of course, there are plenty of other pieces to peruse, including the In Bloom ring by Maggi Simpkins set with a cushion-cut pink diamond of 2.43 carats, custom-cut rubies and pink sapphires in rose gold. Elsewhere, there are the Curve Form earrings by Matthew Harris, the Jamaican born designer behind Mateo, which are crafted in 14k gold with cultured pearls and diamonds. Of the 21 designers featured, some have already achieved international success while others are described as "emerging major forces in the jewellery world," by Frank Everett, Sotheby's Director of Jewellery. He adds: "Spanning from the 1950s to today, these artisans' creations – many of which have been newly created for the occasion – showcase a range of styles and materials, illuminating the diverse sources of inspiration."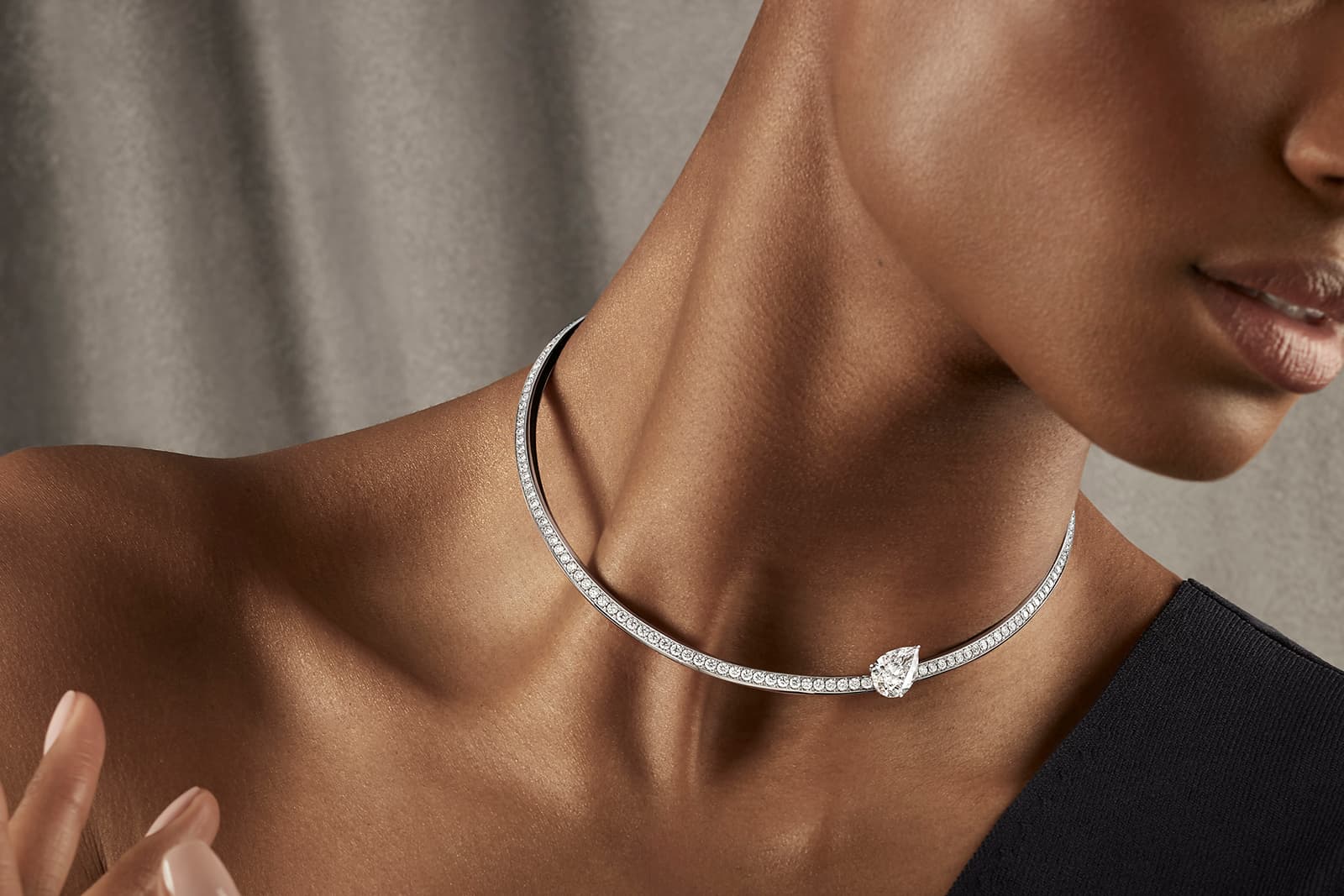 For Angie Marei, the inspiration for her Isis Goddess ring comes from Ancient Egyptian culture and the goddess of the moon, fertility, healing and magic, brought to life with a Tahitian black pearl, surrounded by green tsavorite garnets in 18k black gold and hand-painted black enamel. Elsewhere, the Nomoli Totem Mis-Matched earrings by Satta Matturi of Matturi Fine Jewellery are a reimagined ode to West African masks, set with diamonds, emeralds and South Sea pearls in 18k yellow gold.
Melanie Grant continues: "I believe we've entered a renaissance in Black jewellery design similar to the Post-War surge in creativity we experienced in the 1920s when the likes of James Baldwin, Gordon Parks and Garry Belafonte rose up to express a new vision of blackness through the prism of art. Jewellery artists of African descent have been largely ignored in favour of 'African inspired' design over the last century despite the fact that so many of the resources to make jewellery come from the continent. The events of 2020 have resulted in a cultural shift where Black talent is being acknowledged for its brilliant and jewellery designers for their contribution. They have compelling stories to tell."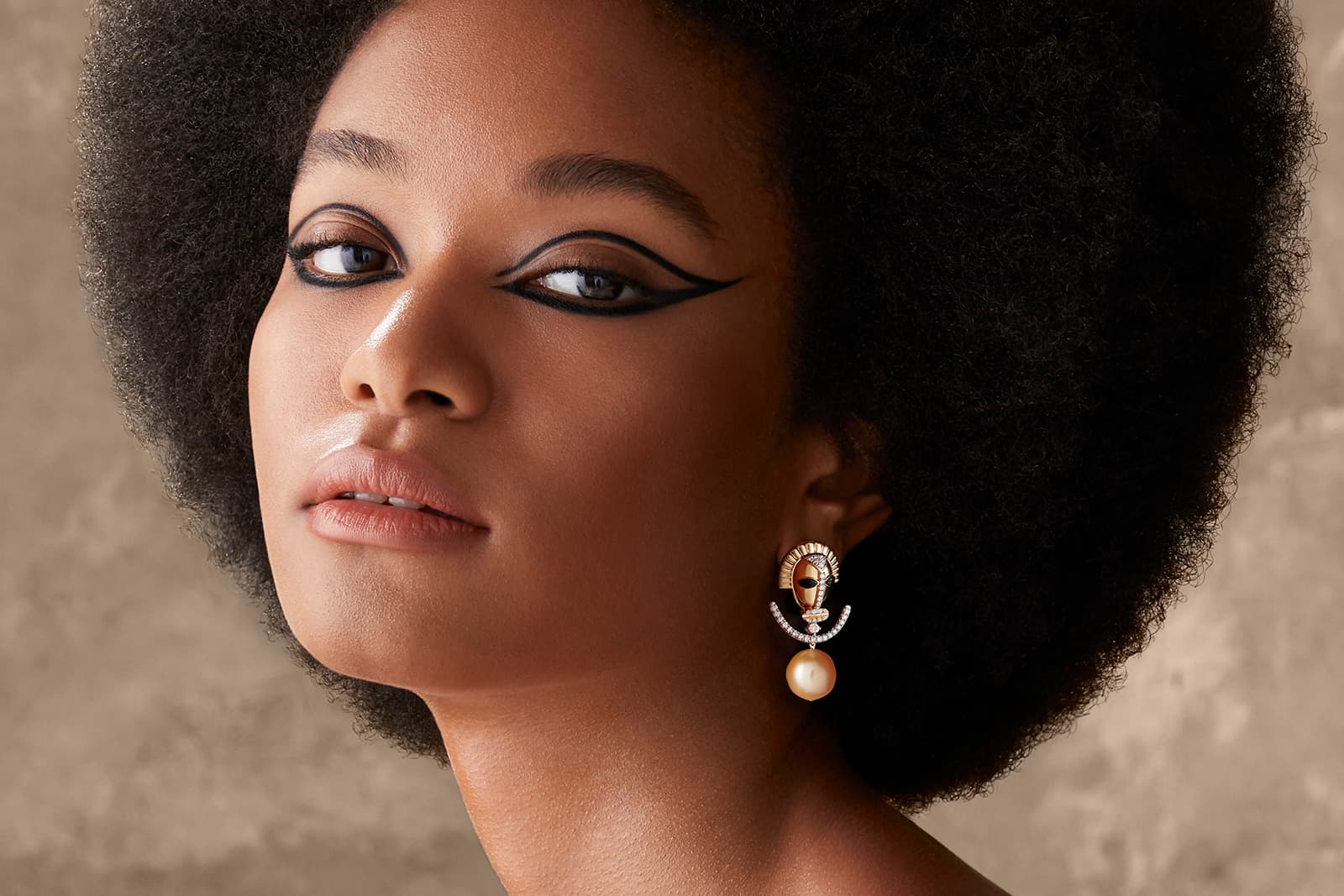 And while this exhibition announces a significant new chapter for public-facing jewellery design, there is another goal that Grant would also like to see achieved. She says: "I'd love to see a Black designer breach the $1 million ceiling at auction and maybe this can be the start of that journey. Auctions are the new public face of the market; the barometer of taste and trends, so I hope this collaboration sets a new precedent."
This exhibition will be an exciting opportunity to browse and purchase jewels from an array of designers with varied artistic styles. Equally, though, this will be a chance to engage on a cultural level and play a small part in the renaissance happening around us, both within jewellery design and in broader society.
The Brilliant and Black: A Jewelry Renaissance Exhibition will take place at Sotheby's New York Galleries at 1334 York Avenue from 17-26 September 2021. All of the pieces in the show will be available to purchase.