In a creative field that is so subjective and emotional, pinpointing exactly what makes one design good and another exceptional is no easy task. At GemGenève in November, I hosted a panel discussion to debate this exact topic, featuring jewellery historian and author Vivienne Becker; practising artist, designer and Acting Senior Tutor of the Jewellery & Metal MA at the Royal College of Art, David Roux-Fouillet; Director of Palais Royale and Cartier specialist, Olivier Bachet, and Alix Dumas, the founder of her eponymous jewellery business, Maison Alix Dumas.
You may remember that I also spoke at the May 2022 edition of GemGenève. This talk focused on the love and passion for jewellery that so many of us share while also touching on creativity, gemstone obsessions, instinct and emotion when purchasing jewels and much more. In this talk, six months later, we decided to shift the conversation to exceptional design. I opened the session with a surprisingly difficult question: What kind of jewellery do you like?
Can you pinpoint exactly the combination of factors that make you stop and do a double-take when shopping for jewellery? Could you write a list? It's incredibly difficult to do so, which is why it was a great way to kick off this GemGenève session! Vivienne said she responds to a jewel that "captures its moment in time," whether it hails from the Art Deco period or more contemporary decades. Alix Dumas pointed to a piece by JAR as an example of the jewels she adores. In the video, you will see a swirling array of orange gemstones designed to look like an orange peel, topped with blue flowers and three-dimensional pink stamens. David Roux-Fouillet discussed Boghossian, specifically how it can reinvent the classics, such as eternity rings, into something eye-catching and new. Coincidentally, I had also chosen some pieces by Boghossian to be displayed on a nearby digital screen!
We also discussed the importance of storytelling and emotion in adding depth to a design. One audience member raised an interesting point: we can fall in love with a particular jewel but not want to wear it ourselves. As an example, she suggested the Art Nouveau jewels of Lalique. This evolved into a discussion of how tastes evolve with time and what one deems exceptional and wearable may change over a decade. Similarly, Alix Dumas noted that designers also evolve and can undergo significant changes in their creative output over the years or decades.
Towards the end of the session, I projected a slide onto the digital screen with a series of 10 words and phrases I had chosen to answer the question, 'What makes exceptional design?'. I'd like to share them here to see if you agree with me…
· The inspiration and story behind a piece
· Its aesthetic style
· The volume of a creation
· Its sense of proportions and balance
· The materials used and how they work together
· Colour combinations and contrasting elements
· A subtle adherence to the golden ratio
· Ergonomic shapes that are comfortable to wear
· Unusual, innovative or inspiring techniques of craftsmanship
· The pristine finishing of a jewel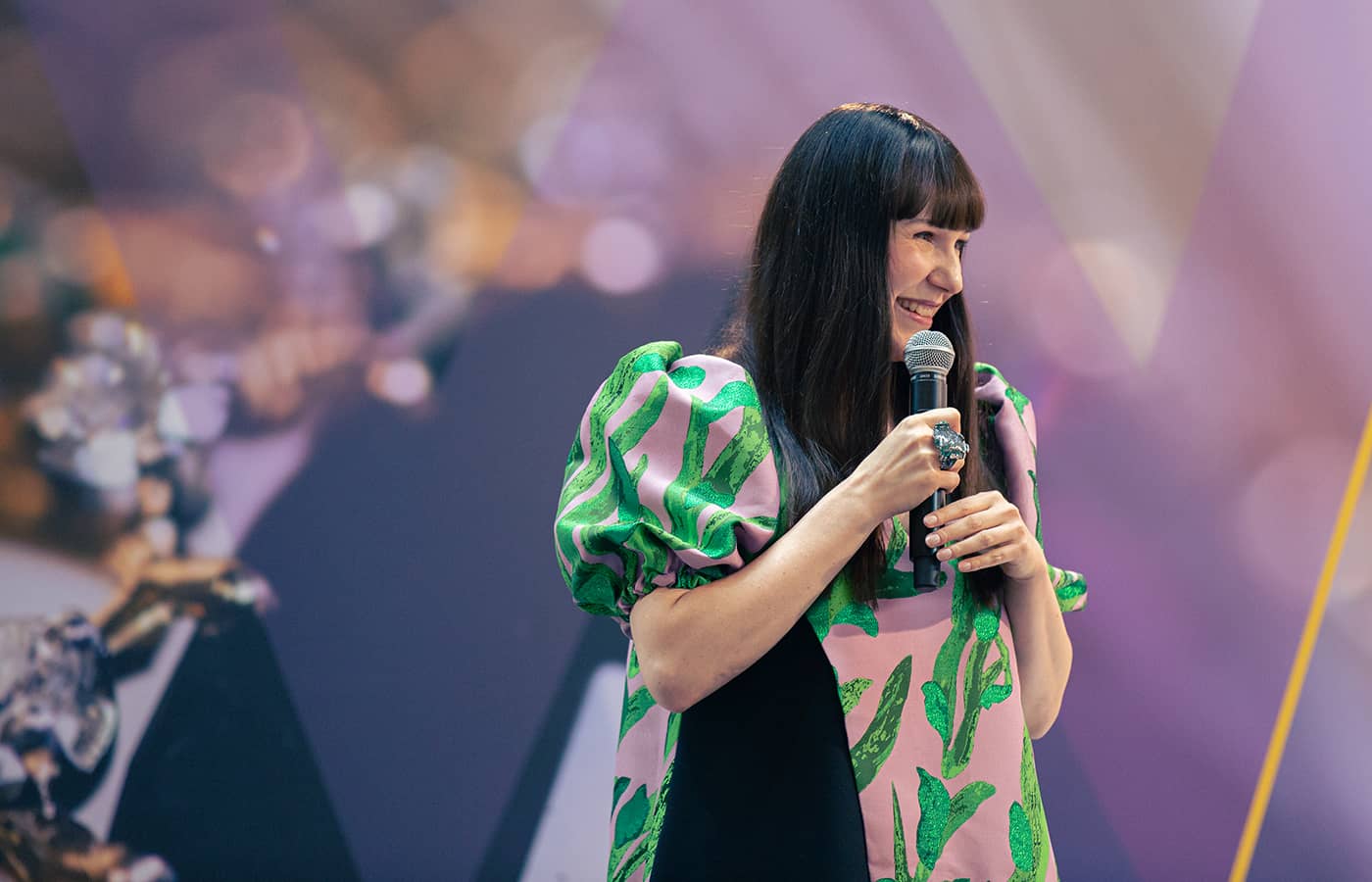 Does it get any better than diving deeper into a jewellery topic surrounded by like-minded jewellery lovers worldwide? I don't think so! I'd like to thank GemGenève for having me not once but twice in a single year and for being the platform to host such lively discussions. If you want to join the fun, the next GemGenève takes place at Palexpo in Geneva, Switzerland, from May 11-13, 2023. I hope to see you there!