This isn't the first time I have written about rock crystal. Back in 2015, I wrote an article about the trend for colourless and transparent quartz in high jewellery. Since then, the use of rock crystal in dynamic and hugely creative designs has never really gone away… the likes of Boucheron, Cartier, Boghossian and Chanel continue to use rock crystal as a tactical component in making proportions bigger, shapes more dynamic, and finishes more grandiose. Personally, I like to think of rock crystal as the ultimate sidekick. It's never going to be the mineralogical star of the show – it's too abundantly available and devoid of colourful character – but it is the perfect counterpoint to create contrast. It adds heft without looking heavy, feels light, bright and airy, and can be cleverly manipulated by skilled setters into a canvas for other gems and inlays. In short, it's a material that few high and fine jewellers could be without.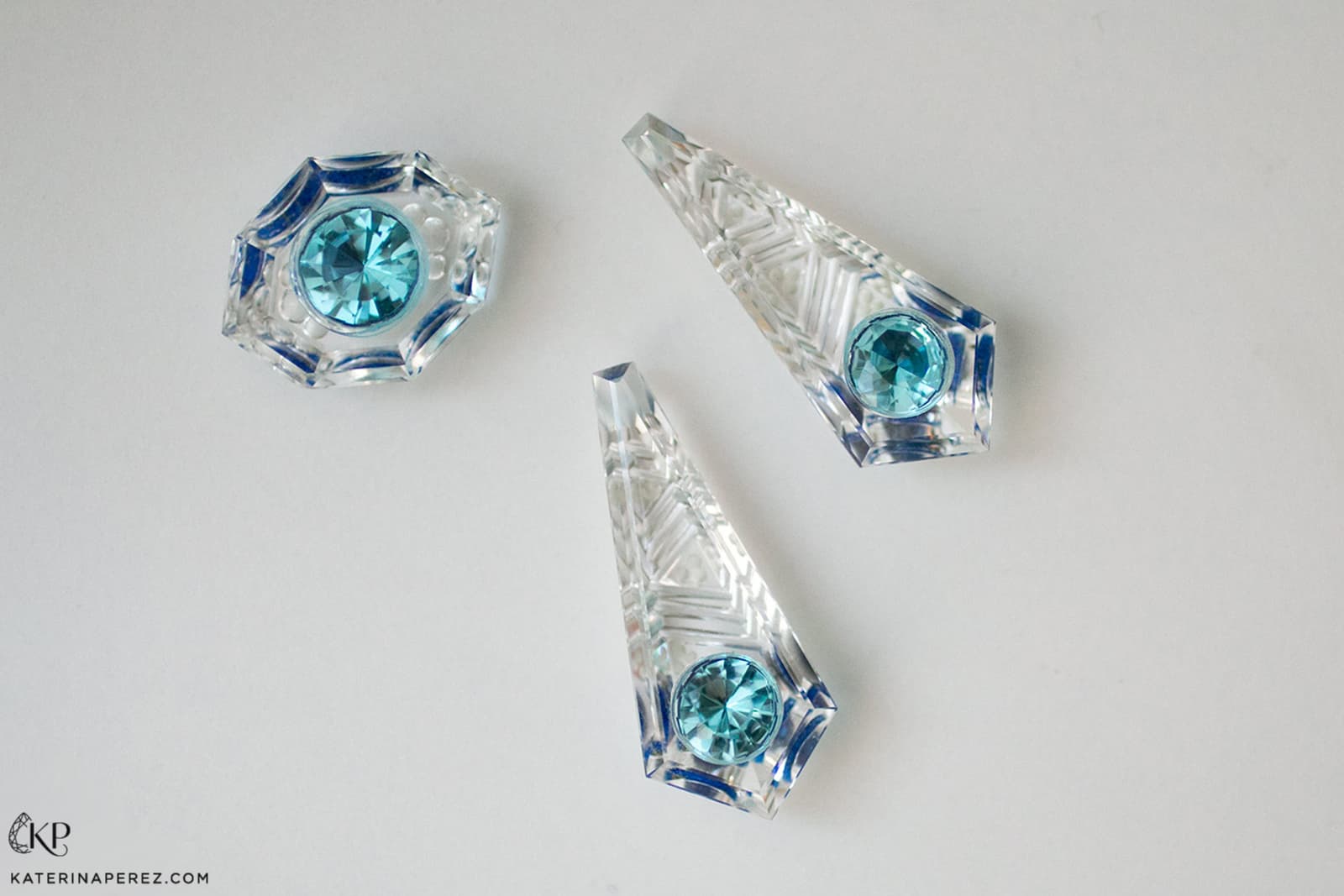 What is Rock Crystal?
Rock crystal is transparent and colourless quartz. This silica mineral is commonplace in the earth's crust and under its umbrella are some of the world's most beloved gems: amethyst, citrine, prasiolite, ametrine, rose quartz, smoky quartz, and rutilated quartz. Some types are rarer than others; almost all citrine on the market is achieved by heat-treating amethyst, for example. There are also a wide variety of quartzes whereby inclusions add character, interest and value. The most obvious one has already been mentioned – rutilated quartz – with beautiful needles of 'angel hair' or golden rutile. You may be less familiar with red rutile, calcite, dumortierite, fluorite and hematite inclusions that can produce some visually interesting stones.
Typically, rock crystal is semi-transparent or completely transparent and devoid of inclusions, giving it a glass-like nature. Funnily enough, it is the alternative birthstone to diamonds for April babies! Rock crystal has an icy quality, which is one of the reasons why you'll often find it in frosty winter-themed high and fine jewellery creations. It's mined in Brazil, the USA, Europe, India, Madagascar and many other locations.
What Makes Rock Crystal Special?
Imagine for a second you want to create a large necklace that sweeps across the shoulders and across the décolletage with many pendant-like adornments. To do this, you're going to need a gem that is large enough to carve, accessibly priced, durable-enough to be worn and subtle enough to be elegant… this is where rock crystal excels. In nature, it forms in massive crystals – the largest ever recorded was from Itapoá, Brazil, and measured over 20 feet in length – so it's possible to fashion large cabochons, beads and faceted gems. Some gems simply don't form in large enough crystal sizes to ever allow for such large gems to be cut and polished from rough. Plus, rock crystal is a comfortable 7 on the Mohs Scale and durable enough to suit daily wear. And let's consider experimentation for a second. If you wanted to try a unique method of setting or trial a tricky cut, shape or transformable jewel, rock crystal is an ideal material to aid this research and development. It's relatively inexpensive and a mistake, although upsetting in the moment, isn't likely to cause ripples of panic across a whole business!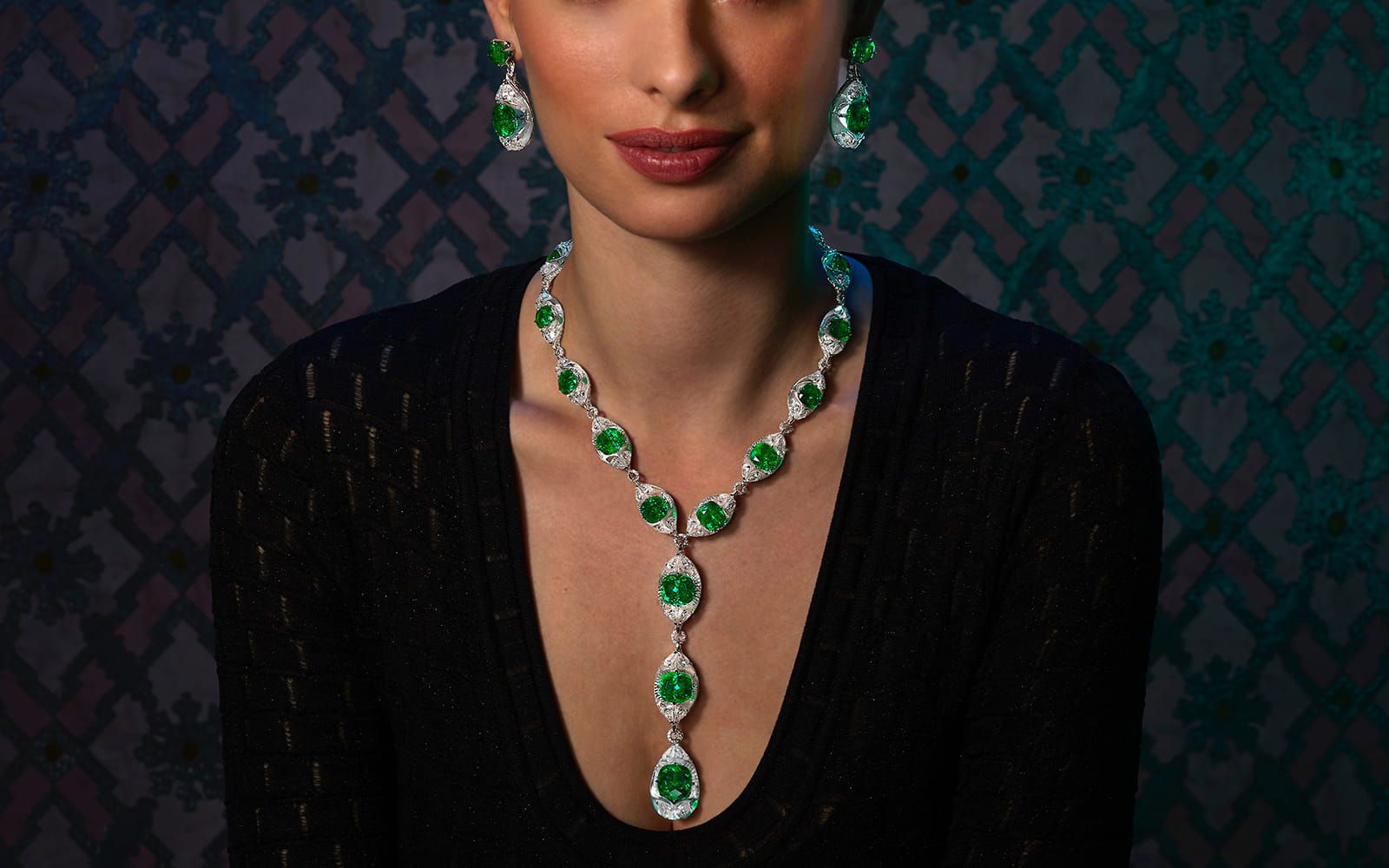 Rock Crystal and Art Deco Design
One of the defining themes of Art Deco design was the contrast between materials, such as clear rock crystal and black onyx. In the early 20th century, rock crystal was looked down on as a common material without status or merit for high jewellery. Of course, Art Deco shifted that perception significantly. As early as the 1910s, Cartier was using massive forms of rock crystal to create precious art objects. The skills of the Maison meant the quartz was polished in a different way, creating a soft sheen rather than a stark brightness. This finish created a nice contrast with the brilliance of diamonds and added to the optical effects that could make pieces stand out. Even after a century, Cartier hasn't forgotten this trick.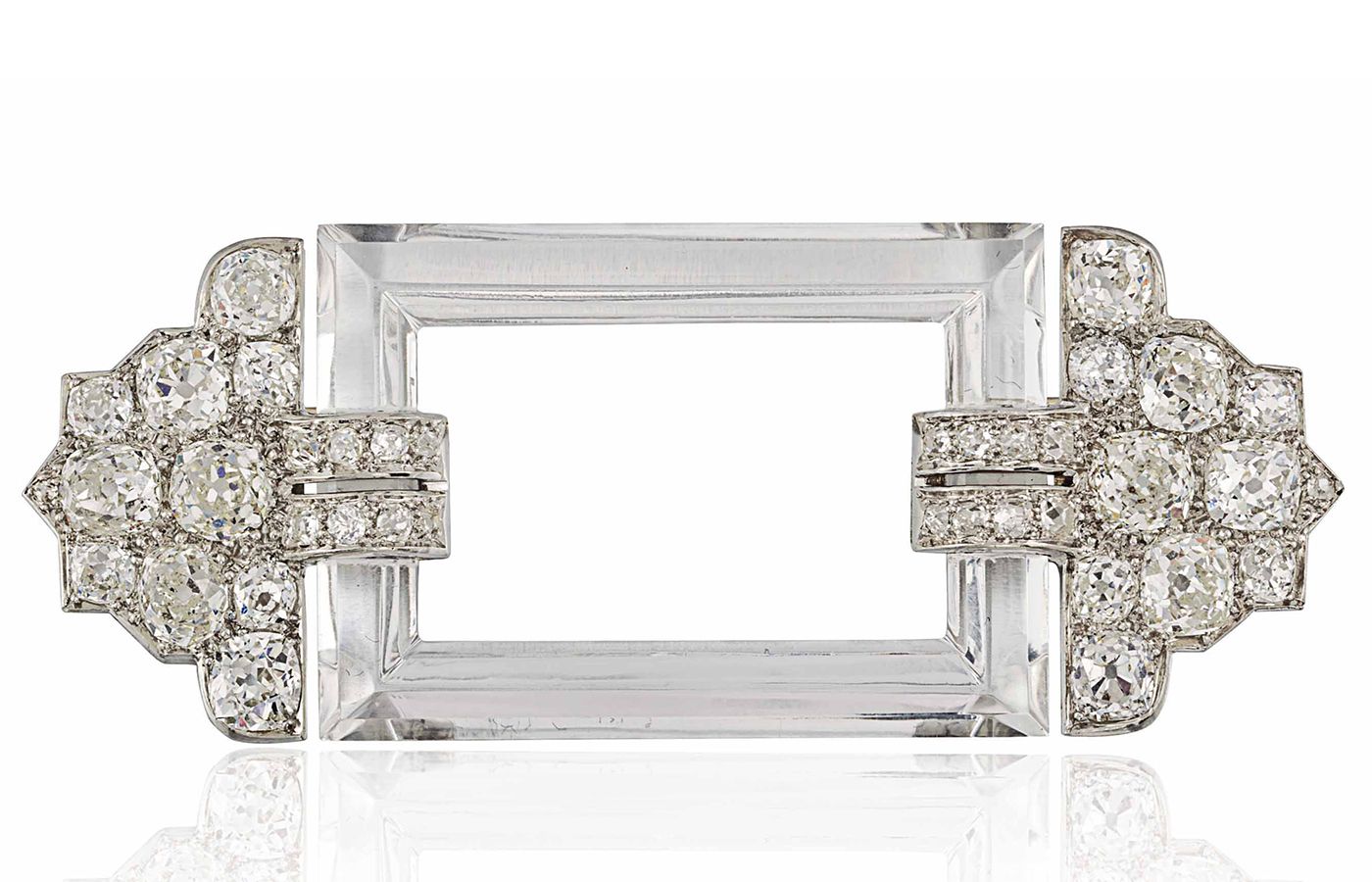 The Sixième Sens par Cartier High Jewellery collection of 2021 contains the Meride necklace with a latticework of black onyx, mirror polished metal, rock crystal and diamonds to create a precious chessboard effect. A similar aesthetic can be seen in the Frozen Capture set of the De Beers The Alchemist of Light High Jewellery collection from 2022. Polished squares of Brazilian rock crystal and interspersed with round brilliant-cut diamonds to evoke light bouncing off the surface of a frozen pond. The ring from this set is bombé cut from one single piece of crystal.
Rock Crystal in Contemporary High Jewellery
One doesn't have to look hard to find fantastic examples of rock crystal in modern high jewellery collections. Boucheron is particularly adept with this material. Back in 2015, I was writing about the Bleu De Jodhpur necklace with 248.3 carats of rock crystal drops that are inlaid with diamonds and precious stones. This challenge of setting gemstones into rock crystal canvases required more than 1,700 hours of work to bring the final piece to life. More recently, the Boucheron Holographique High Jewellery collection used rock crystal coated with a hot spray of powdered silver and titanium oxides to create a colourful finish. There's also the New Maharajahs collection with Art Deco-inspired rock crystal drops and the Allieurs offering where rock crystal is used like a domed magnifying glass in a menacing bird's skull ring.
When you start to look, examples of rock crystal are everywhere. The Boghossian Coral Reef necklace from the Kissing collection features chain links of carved rock crystal, set with sapphires, Paraiba tourmalines, pink and green tourmalines, aquamarines and kunzites, topped with white diamonds. The Chanel Crystal Stopper High Jewellery necklace from the 2021 Collection N°5 is a marvel of octagon-shaped rock crystals injected with diamonds and partnered with onyx, pearls and yellow sapphires. And I wouldn't want to forget the Cartier Theia necklace from the 2019 Magnitude High Jewellery collection with Colombian emeralds, rock crystal, diamonds and onyx in white gold.
Finally, rock crystal has its place in miniature artworks too. German stone carving specialist, Pauly Carvings, created intaglios of Old Masters artworks by carving rock crystal, filling the recesses with gold paint and pigments, and then using a slice of opal as a backdrop. Only with rock crystal could something like this be brought to life!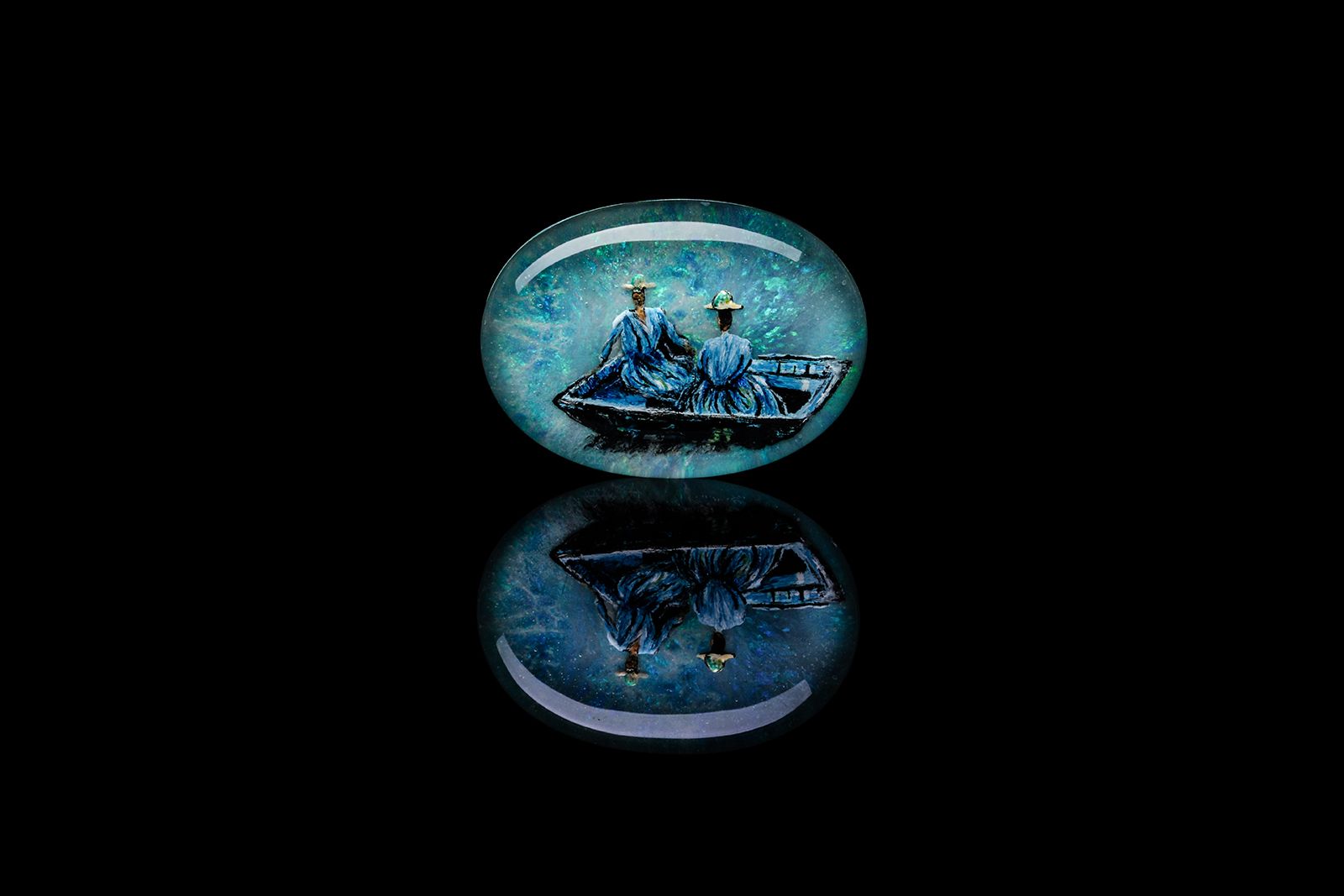 There may have been a time when the words 'rock crystal' in the description of a jewel put aficionados off. After all, with such rainbow-hued mineralogical delights in the world, why should someone be tempted by plain, colourless and transparent quartz? I hope this article has served to demonstrate that rock crystal is an ingredient in some truly breathtaking high jewellery creations that cleverly utilise its natural characteristics to create depth, contrast, scale and dynamism. When Boucheron, Cartier and others use rock crystal, they are doing so purposefully to fulfil a nuanced design brief. The results transform a humble material into something extraordinary. And what could be better than that?