The French Jewellery House first presented their one-of-a-kind necklace in Paris a few months back. As with all of the pieces in the collection, Boucheron's creative director, Claire Choisne, designed it in honour of one of India's most beautiful city, Jodhpur.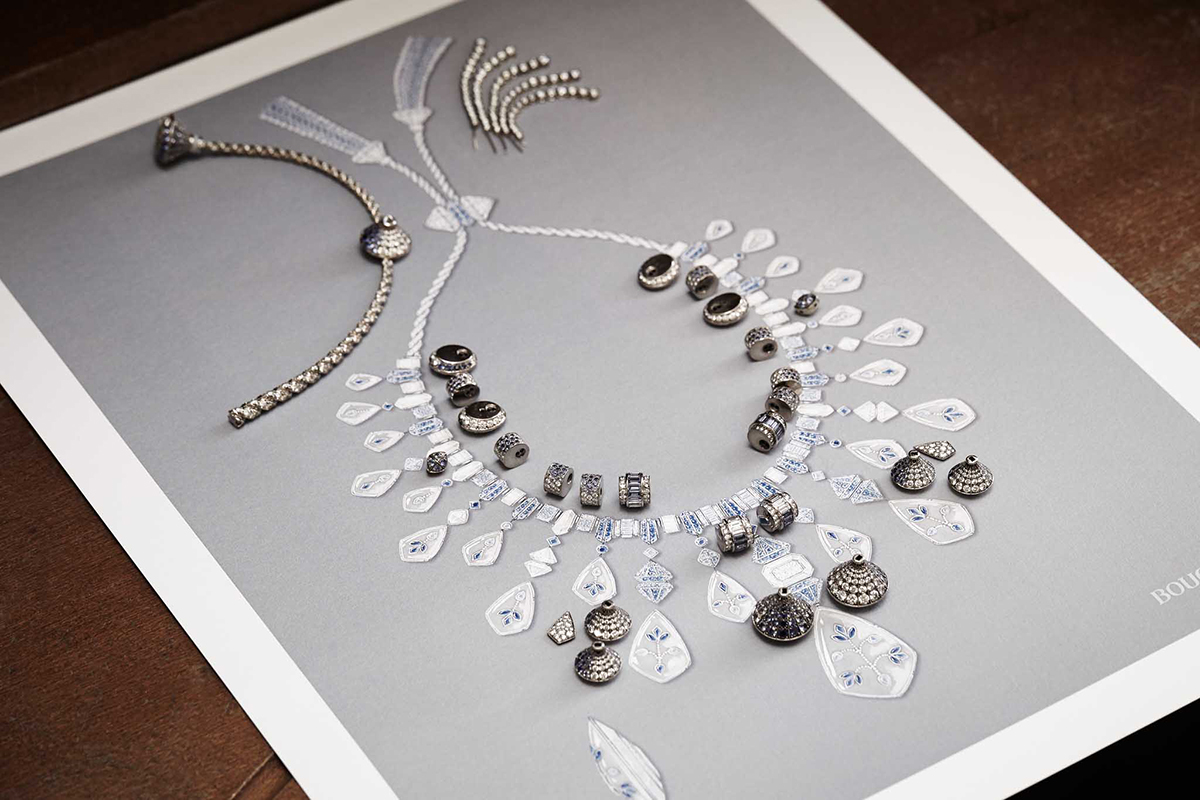 Boucheron as a brand has significant ties with India. The brand's founder, Frédéric Boucheron, first visited the country in 1909, and his travels there left an indelible impression. Since then the magnificence and exoticism of India has served as an endless source of inspiration for the Jewellery House's work (at the unveiling I had the pleasure of browsing through a book of their jewellery archives, some of which belonged to members of the Indian royal family).
As I mentioned above, this time the Jewellery House have come up with a tribute to the ancient city of Jodhpur, also known as Sun City on account of its pleasant climate, and the Blue City because of its blue and white buildings. The 'Jodhpur' necklace plays on both of these features, inspiring everything around it with its radiance and notes of vivid blue. Indian jewellery was traditionally worn as an expression of the status of its wearer, lavish and expensive, a far cry from the modest contemporary necklace designs you see today.
It is quite something: a fabulous necklace decorated with thousands of precious stones, including 2448 diamonds, 744 sapphires, a 248.3 carats of rock crystal, one kite shaped diamond weighing 6.01 carats and 215.15 carat white marble! As fate would have it, the marble was sourced from Makrana quarry, source of the very same stone which was used to build the legendary Taj Mahal. Who would have thought that such a simple looking stone could work so effectively in a gemstone frame! The one downside, however, is that marble is rather heavy, so the combined weight of this piece of jewellery is 490 grams.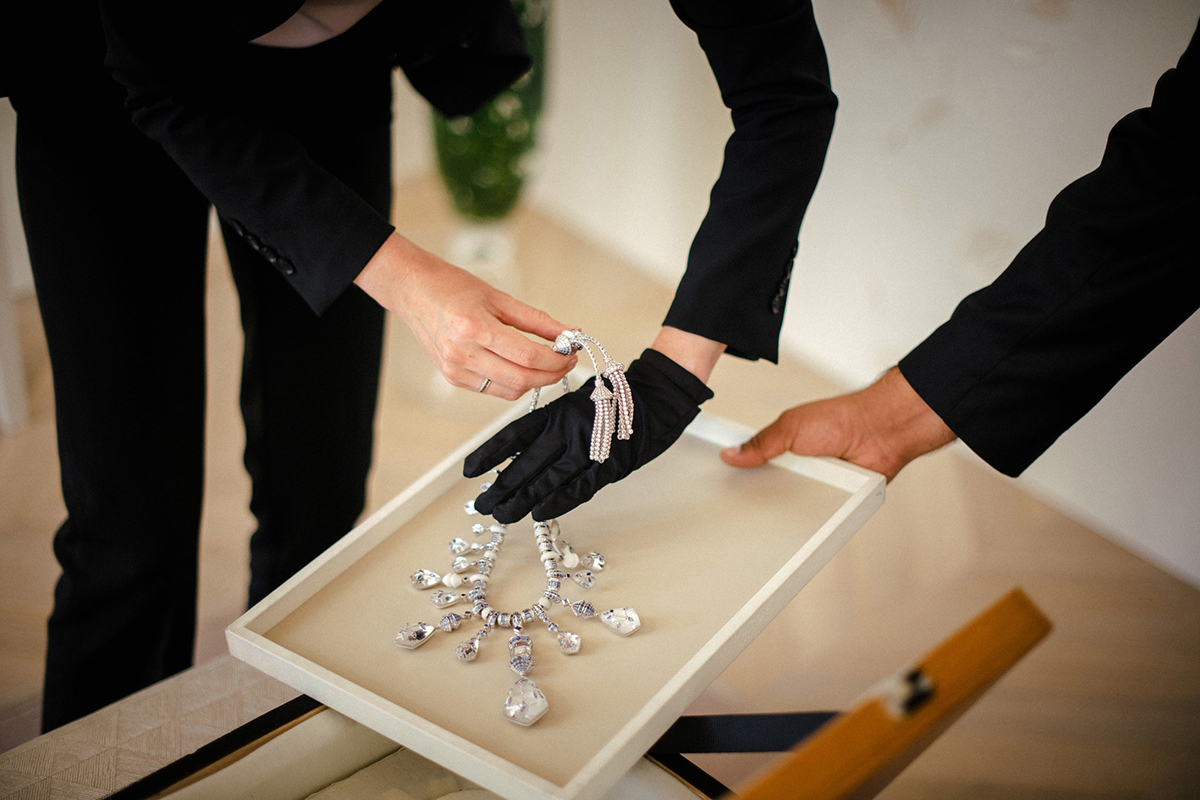 The 'Jodhpur' necklace was specifically designed so that it looks just as beautiful on the back of your neck as it does from the front. Instead of the usual clasp, Claire has come up with an idea of having fine white gold ropes which were encrusted with diamonds and embellished with sapphire tassel on each tip. The necklace can be fixed firmly on the neck with the help of a bead fastener that holds the ropes together.
As you can see, the precious stones adorning this necklace are set in an inlay not just of gold, but rock crystal, a technical detail which makes the design process considerably more challenging for the jewellers of Boucheron, as rock crystal can crack at any moment during the inlaying process. As a result the design of this necklace took more than 1700 hours.
I have left the most interesting part until last. The biggest secret of this masterpiece is that it is reversible! Completely unique, both inside and out, luxurious, vivid and mysterious, just like India itself.