In this interview, Arlene Bonnant delves deeper into the world of symbolism and spirituality as well as her collaboration with noted architect Zaha Hadid for the Skein collection.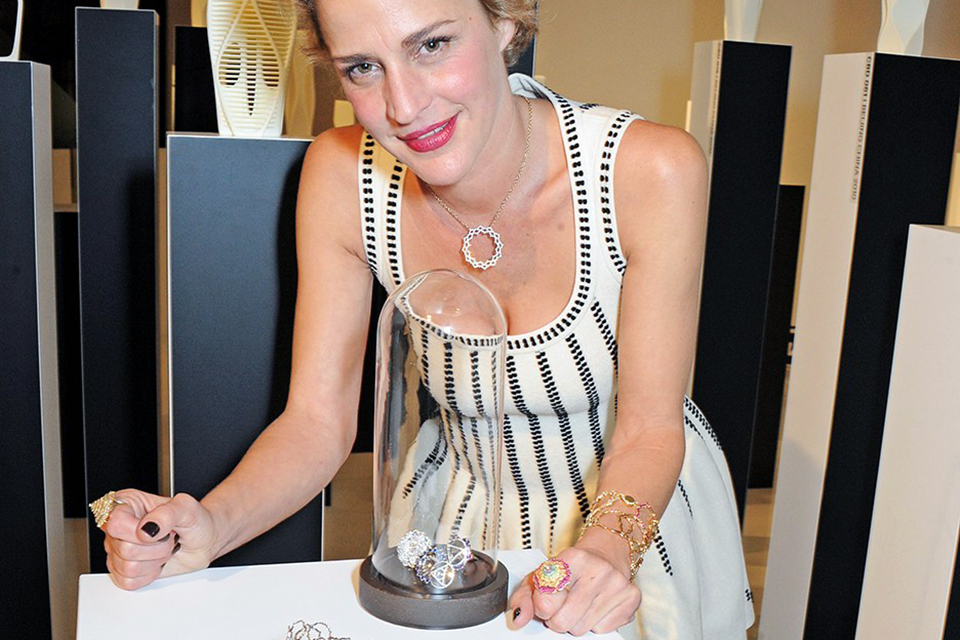 KP: What is your background in art and what prompted you to become a jewellery designer?


AB: I was extremely fortunate to have worked in the art world for over a decade. This gave me the chance to work closely with great artists and, along the years, I shared deep conversations about the necessity of creation. I felt an irrepressible yearning to create something – objects that adorn. Art, not jewellery, was my universe. The advantage of jewellery is that one does not need to be agile: I imagine the design and the craftsmen translate it into jewellery with mastery.
KP: Your first collection Chakra evolves around spirituality and Hinduism. What was more inspiring – the decorative chakra symbols or the spiritual meaning of the seven energy points in our body?
AB: I am fascinated by symbols, be they esoteric or abstract and Caspita's motto is to show the invisible. The symbols of chakras, significance, colour and form are all intrinsically connected. Each chakra has a sound, a yantra, as well as a planet and this links them together. We are lucky to have these symbols that are so complex and that's how I designed my Chakra series.
KP: What would you say is the most important piece from the Chakra collection?
VB: Probably, the Gyroscope necklace. As per an astrolabe and its projection of each of the seven chakras, each element has a life of its own, spinning 360°, moving in space freely. So, I designed the necklace and its equivalent earrings that are in perpetual movement.
KP: Do you plan to create another collection based on spiritual concepts?
AB: I have a deep interest in monotheistic religions, oriental philosophies and esotericism. Their common denominator fascinates me. Yes. In fact, I have designed a collection around yantras, which was first introduced by Hinduism as graphical support for meditation and later on used by Buddhism.
KP: You could have created amulets with a meaning from any materials, but you chose to work with precious stones and metals. Why did you opt for fine jewellery design?
AB: I chose to offer women jewellery with a meaning, not only decorative objects but also wonders with depth. I desire for the jewellery to be timeless, refined – precious pieces that reflect the excellent expertise and highly skilled craftsmanship with an emphasis on avant-garde techniques. The materials I have decided to work with, stones and gold, give shape to an abstraction.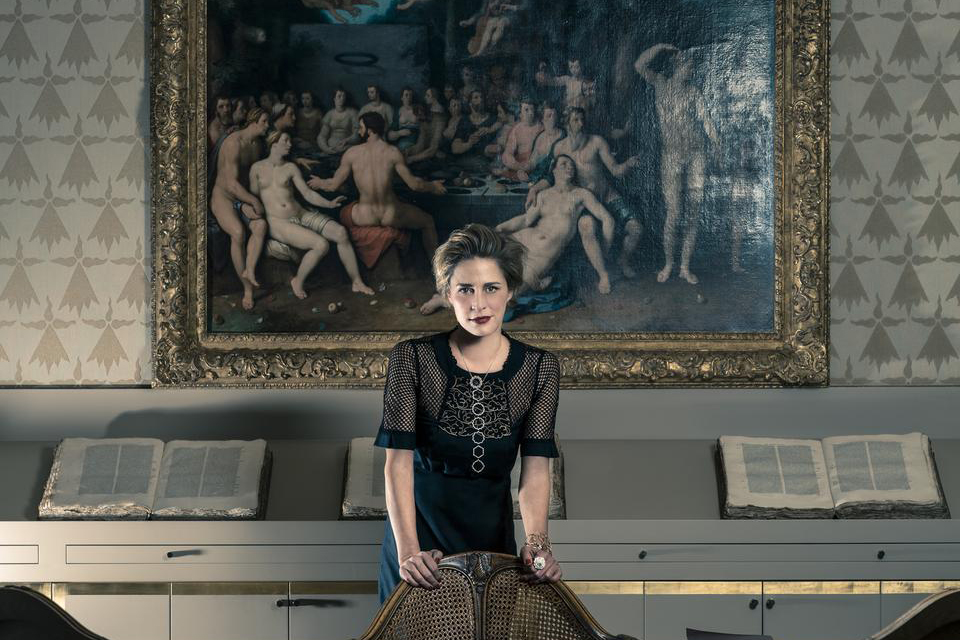 KP: The Tourbillon ring won you a COUTURE Award in 2013. What did it mean to you? Did you enter in any other competitions since then?
AB: We won the 'First Runner-Up in Coloured Gemstone' (above 20k) category and I felt so much joy. Mostly, I felt gratitude towards the audience for their deep appreciation of the complex concept and the gorgeous craftsmanship involved in the creation of the Tourbillon ring. This reinforced my desire and need to continue without making any compromises in the minute details of production. We have not entered any other competition since as we are focussing on our forthcoming collections and exploring new ideas and techniques.
KP: How did your second collection, Ouroboros, come about? How do you relate to the symbol?
AB: I decided to explore the concept after reading a text by a Swiss psychiatrist Carl Gustav Jung about the Ouroboros, which he describes as "le mandala alchimique par excellence!" (the perfect alchemical mandala). This snake/dragon biting its own tail becomes the symbol of cyclical time, where everything transforms and nothing is permanent. The first representation of Ouroboros was found on the golden door of Tutankhamen's temple.
KP: Ouroboros is very different from chakra in terms of design – much simpler, monochromatic and sculptural…
AB: I was lucky to have met an incredibly talented goldsmith, who works with traditional methods and with great dexterity. He instilled in me the desire to share his sculptural talent and thus was born the Ouroboros in a stylistic aspect. When I created this collection, I had in mind women who do not necessarily want to wear pieces with diamonds and stones, but jewellery that is more of a gold sculpture with a deep meaning.
KP: In 2013 you collaborated with Zaha Hadid on a very interesting architectural ring with a honeycomb pattern. How did you meet and decide to do a capsule collection together?
AB: I have always admired Zaha's work. Since there are similarities between jewellery and architecture I am passionately interested in it: mainly the importance of the negative shape of the object. Zaha Hadid had a longing to produce a creation in gold; it is something that she hadn't done before. As fate had it, we spoke about this and from that discussion was born the Skein collection.
KP: What is going on behind-the-scenes right now? Are you working on a new collection?
AB: We are a bit reserved to reveal it right away. However, I can say that it is about transmutation, philosophical stone and hermetic principles…tout un programme! The collection will be out in a month's time.