Recently I discovered a collection at Georg Jensen of this very type of jewellery. It was on display at the brand's Mount Street boutique in London and dedicated to the jewellery collection made in collaboration with the late Zaha Hadid. The world-famous architect managed to complete the project with the Danish jeweller, but passed away before she had a chance to see the gold versions of the sculpted rings and bracelets; these were ready just a couple of days before her death and Director of Jewellery Meeling Wong simply hadn't had them delivered to Hadid's office. Now they've already been put on sale and placed on display with items made of silver and rhodium plated silver.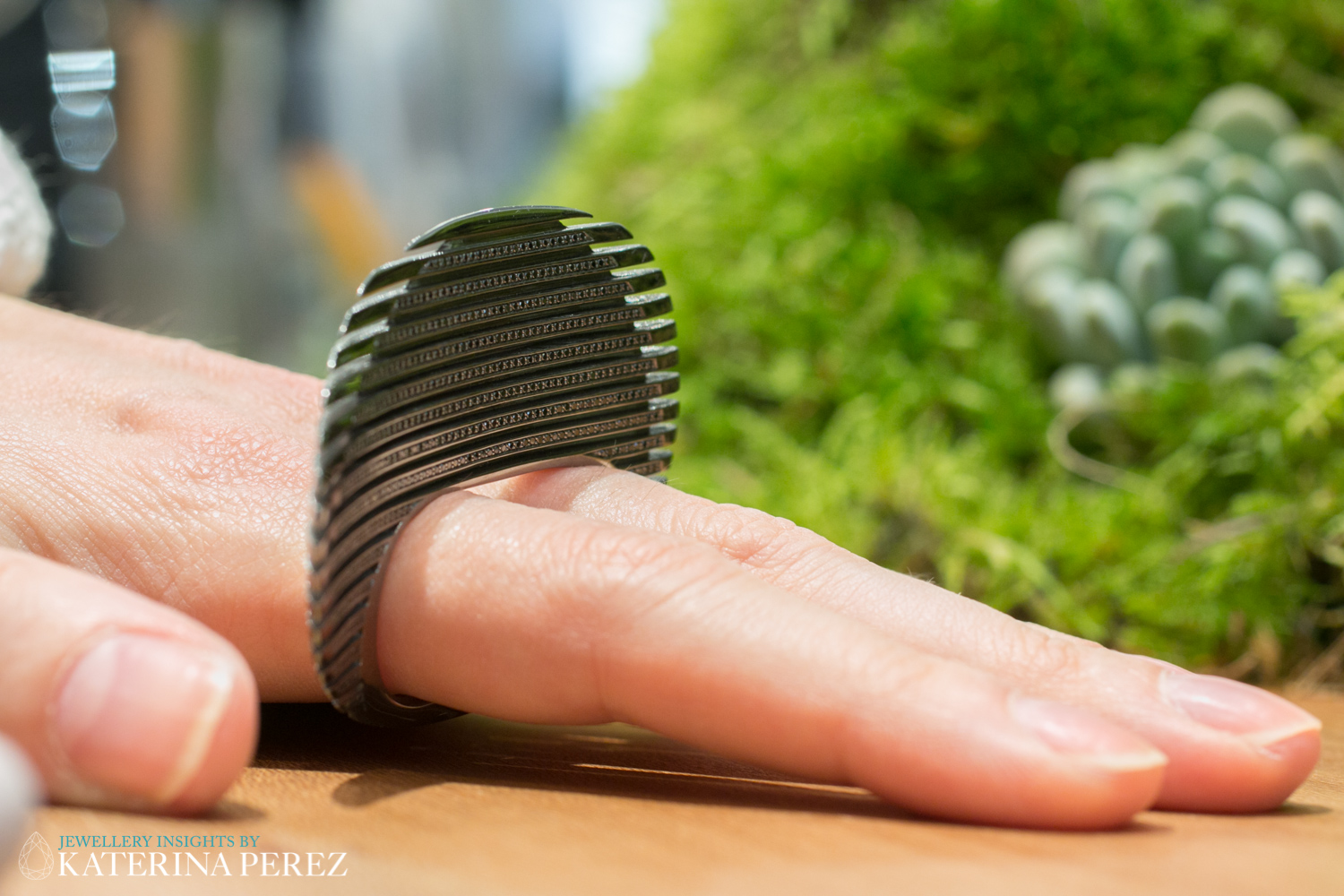 The collection includes five large-scale model rings and three impressively sized bracelets. As you'd expect, they visually evoked architectural structures but in miniature. It felt as though they were echoing the design of the Galaxy Soho complex in Beijing, which comprises a myriad of parallel curved lines. Incidentally, just as you can immediately spot Hadid's signature style in a piece of architecture, so you can spot it in a piece of jewellery. It's those sloping, gliding forms which look like they've been crafted by nature itself.
Hadid loved rings and wore a few at a time. Compared to earrings and pendants, jewels that are worn on the hand allow the wearer to admire them, so it's these accessories which serve as the focus of Georg Jensen's collection. The rings come in five different varieties, and designed to span across and along fingers. The uneven oval shapes and circles, on which the designs are founded, are reminiscent of running drops of water reflecting streaks of rippling sunlight through a window blind.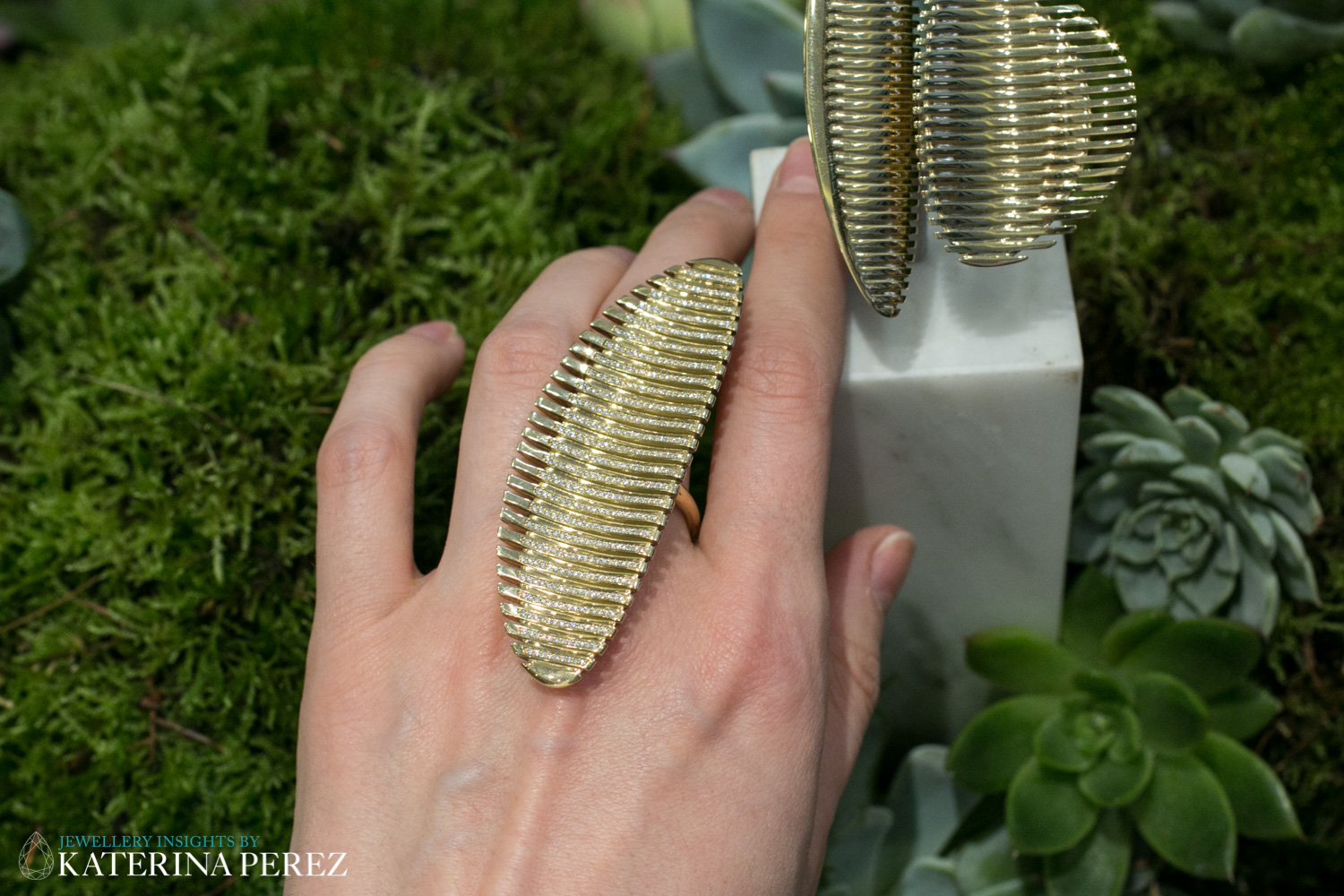 I was particularly drawn to a double finger ring with a delicate vertical plate cutting right across the frame. On one side its "blade" is decorated with diamonds, on the other it is simply left gold. As a representative of the company states, Zaha was a feminist so she only embellished the part of the ring which allowed its owner to admire the diamonds for herself. Another creation which couldn't be ignored was a cuff bracelet that looked as if it had been twisted to bind the arm on both sides.
This Georg Jensen collection is not the only example of the architect's collaborative work with a jewellery designer. In 2013, Hadid released a long line of jewellery with the Geneva brand Caspita. She did the same again in January 2016 with one of the longest-running jewellery houses in Lebanon: A&W Mouzannar. Had the worst not happened, I'm certain that Zaha Hadid would have continued to experiment in jewellery design.