Did you know Venice is built atop 100 small islands in a lagoon in the Adriatic Sea? It's a spectacular city ideally suited to a glittering international film festival… so why did this year's jewels feel a little underwhelming? There's no mistaking the quality on display – the Cartier collars, the Bulgari serpents, the sleek Tiffany & Co. diamond chokers – but where was the drama? Perhaps we will have to wait for the winter award shows, like The Academy Awards, to get the 'wow' moments.
Coloured Gemstones at the Venice Film Festival 2022
The Venice Film Festival is elegant and refined, which lends itself to crisp displays of diamond-set high jewellery. That's not to say colour didn't appear this year. British actress Jodie Turner-Smith continued her love affair with Gucci through two emerald and diamond necklaces – one a choker, the other collar-bone skimming – plus a selection of rings on top of vibrant green opera gloves. Actress and director Olivia Wilde also stepped out in Gucci high jewellery, including a striking double finger ring.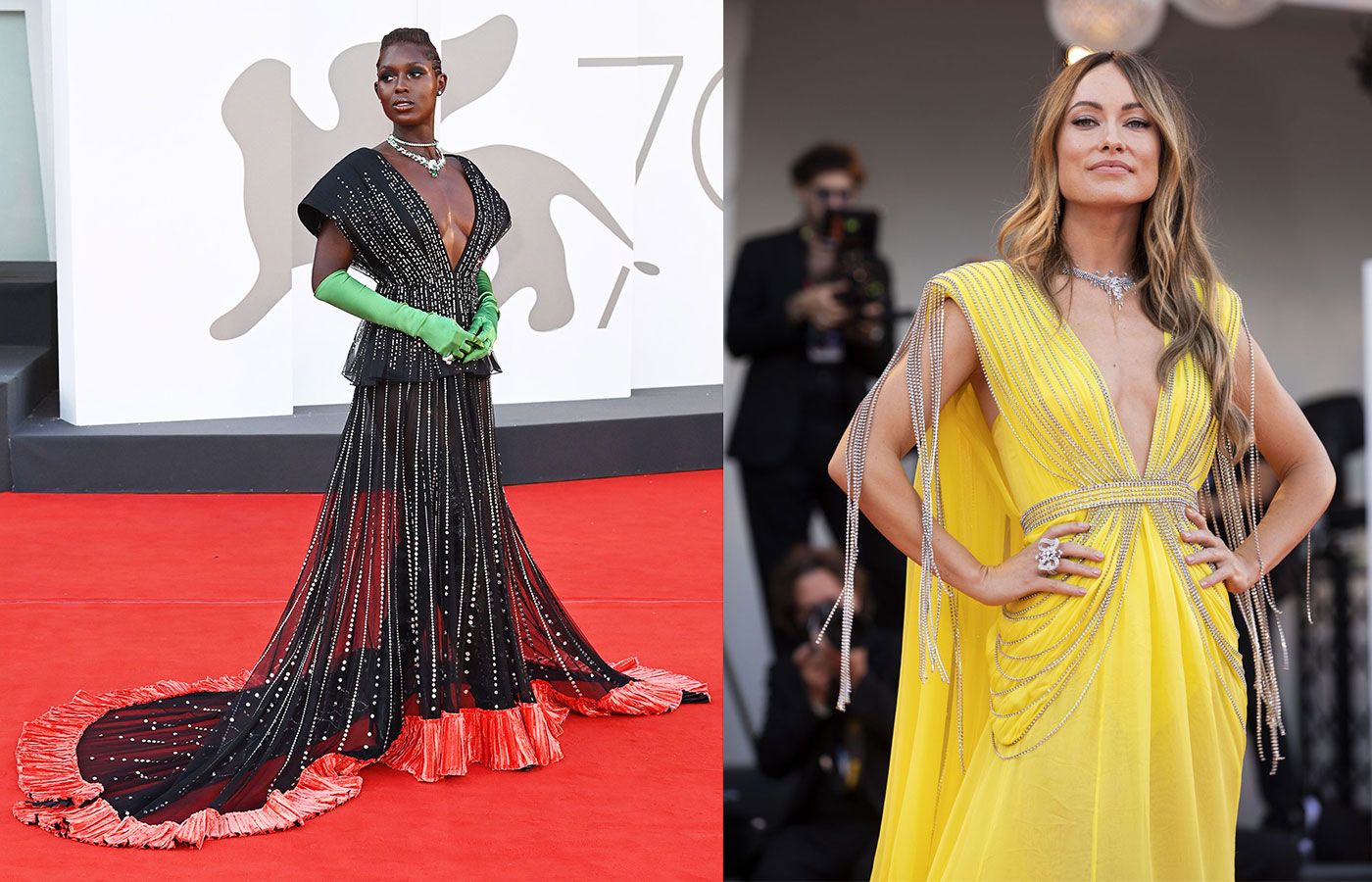 Emeralds performed well at this year's Festival. American internet personality Emma Chamberlain opted for pieces from the Cartier Sixième Sens High Jewellery collection, including a matching necklace and earrings with emeralds, onyx, and diamonds. She completed her look with a Panthère de Cartier ring and an Étincelle de Cartier ring, both in 18k white gold.
Elsewhere, shades of pink and red were the order of the day. French actress Philippine Leroy-Beaulieu also attended the 79th Venice International Film Festival wearing coloured gems by Chopard, specifically a pair of earrings from the Temptations collection. They feature 12.85 carats of rose quartz, 2.45 carats of red tourmalines, 2.11 carats of pink tourmalines, plus diamonds set in 18k white gold. Her ring, also from the High Jewellery line, featured a two-carat diamond.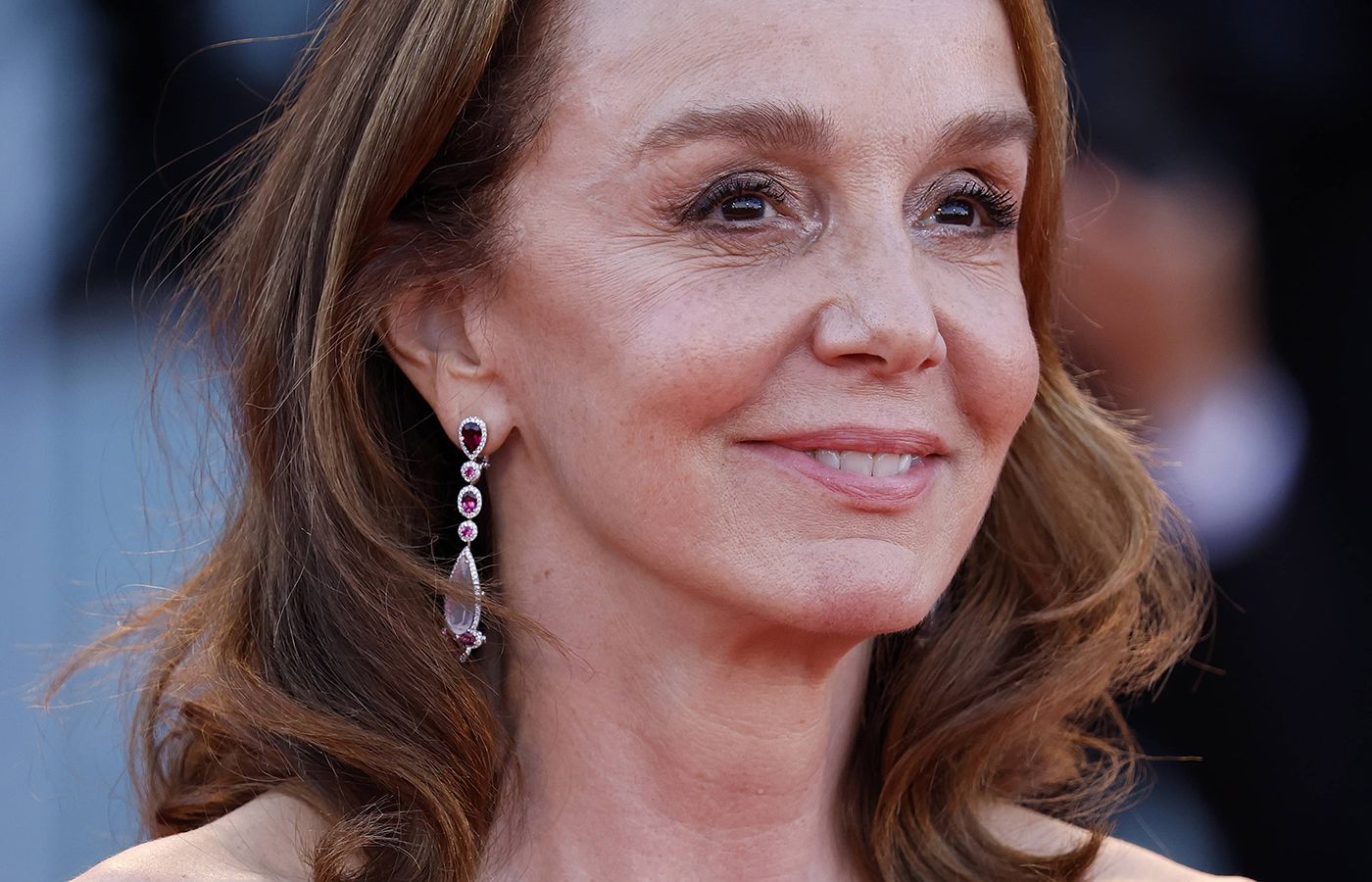 Actress Maude Apatow wore a Cartier Beautés du Monde High Jewellery necklace alongside matching earrings and a Reflection de Cartier ring. The former pieces are crafted in platinum with rubies and diamonds and feature an unusual shape (but more on that later). I'd also like to mention American actress Rachel Brosnahan who paired a remarkable Versace beaded gown with Bulgari jewels. She opted for a bracelet in white gold with 45.55 carats of round beads rubies and 26.50 carats of round brilliant diamond, alongside a pair of earrings (another 35.21 carats of ruby beads) and a ring with a 7.63-carat diamond, fancy-shaped diamonds and pavé-set diamonds.
Sculptural Jewels at the Venice Film Festival 2022
As I've just alluded to, many of the jewels at this year's Venice Film Festival had a sculptural, almost rock 'n' roll quality that's quite tricky to define in words. Take, for example, the combination of a Pomellato chain choker necklace worn by actress Tessa Thompson, her shapely sunglasses, and her Armani Privé haute couture gown. Perfection!
Perhaps the proliferation of chokers at this year's festival adds to the rebellious feel? Simone Ashley, star of Bridgerton, wore a white diamond Bulgari choker; Cuban-Spanish actress Ana de Armas wore Messika; British actress Florence Pugh opted for a diamond wrap by Tiffany & Co.; Spanish actress Penelope Cruz chose Chanel diamonds, and Italian actress Alice Pagani turned to Bulgari Serpenti to adorn her neck. A special nod goes to American model Grace Elizabeth for her sensational white diamond Crivelli necklace, which sits somewhere between a choker and a collar.
High Jewellery Highlights at the Venice Film Festival 2022
There are a few more moments to discuss, like actress and director Greta Gerwig stepping out in Bulgari Diva's Dream High Jewellery! She glowed in a matching necklace, earrings, bracelet, and ring set with mother of pearl, turquoise and chrysoprase, plus a 27.77 carat tanzanite cabochon. The ring on her finger contained an especially beautiful octagonal-cut Colombian emerald of more than five carats.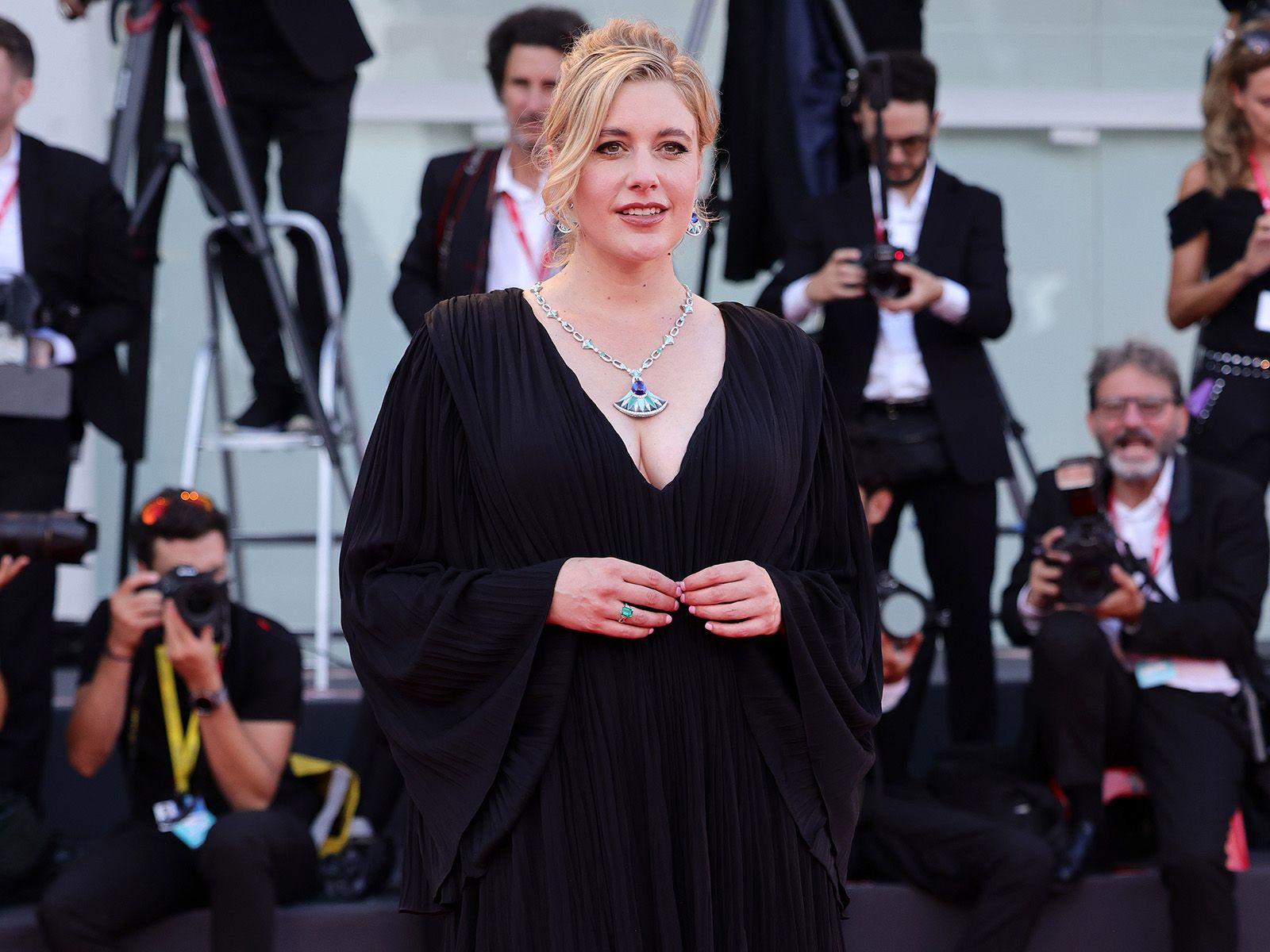 Trend seekers might be interested to note that yellow gold wasn't the star of this year's show. However, when it did make an appearance, it did so enthusiastically! Chloë Sevigny made Bulgari Serpenti lovers green with envy in a bold necklace, ring, bracelet, and earrings, all with bi-metal finishes. Fashion maverick Tilda Swinton was pictured wearing two fantastic yellow gold cocktail rings, and Emma Chamberlain used another outing on the red carpet to present Cartier hoop earrings and a collar necklace, both in yellow hues.
Men's Jewellery at the Venice Film Festival 2022
And let's not forget the men. Timothée Chalamet was photographed wearing a Cartier Collection Nail brooch from 1926, set with diamonds and red stones in platinum. He paired this with two white gold rings set with onyx and blue tiger's eye, also by Cartier. Fellow jewellery fan Harry Styles accessorized his Gucci ensemble with rings on almost every finger, some with carved gemstones, painted scenes, pearls, and even a three-dimensional lion's head. All were offset with sky blue nail polish and a 1970s-inspired royal blue suit!
Actor Rége-Jean Page, who's rumoured to be the next James Bond, looks very dapper in a Chaumet pin/brooch that hugs the seam of his lapel. A very striking but beautiful piece that demands a second look… much like 007 himself.
Finally, I'd like to spotlight two particularly bright spark of the Venice Film Festival 2022: Brazilian model Isabeli Fontana wearing the LIFE 2021 brooch by Elsa Jin and actress Monica Bellucci in a Cartier diamond necklace. This former won the Best in Haute Couture prize at the Couture Design Awards 2022, and it's easy to see why. The latter by Cartier is a cacophony of pear-shaped diamonds that descends into two pear-shaped diamond drops of significant size.