"Back in 1920, when Pforzheim goldsmith Leo Wittwer founded the company, his goal was simple: to bring happiness," explains the website of Leo Wittwer. Nowadays, the Birkenfeld-based brand is run by its third-generation owner, Frank Maier and his son, Maximilian Maier - the Director of Sales and Marketing. Together they continue the tradition of fine German craftsmanship with perfect proportions and balance, which has been one of the pillars of the family-owned business for many years. In fact, I would go as far as to say that no one measures, proportions and scales with quite the same precision as German makers.
"Every piece of Leo Wittwer is produced in the company's manufacture in the vicinity of Pforzheim, which has been Germany's historical home of jewellery for hundreds of years. Every step of creation, from the smallest detail to stone setting and finishing takes place in-house, making Leo Wittwer truly 'Made in Germany'," explains Maximilian Maier.
To understand Leo Wittwer, you must be introduced to Frank Maier. As the brand's Owner and Creative Director, it is his vision and strong design principles that permeate the collections and reinvent the brand's heritage pieces for new generations. Through conversations, I discovered that Maier has travelled extensively – Austria, France, the USA, the Middle East, Asia, Japan, the United Arab Emirates – and elements of these countries are infused into design details. For example, after standing in the shadow of the Eiffel Tower in the 1990s, Maier updated the surfaces on the reverse of Leo Wittwer cross necklaces.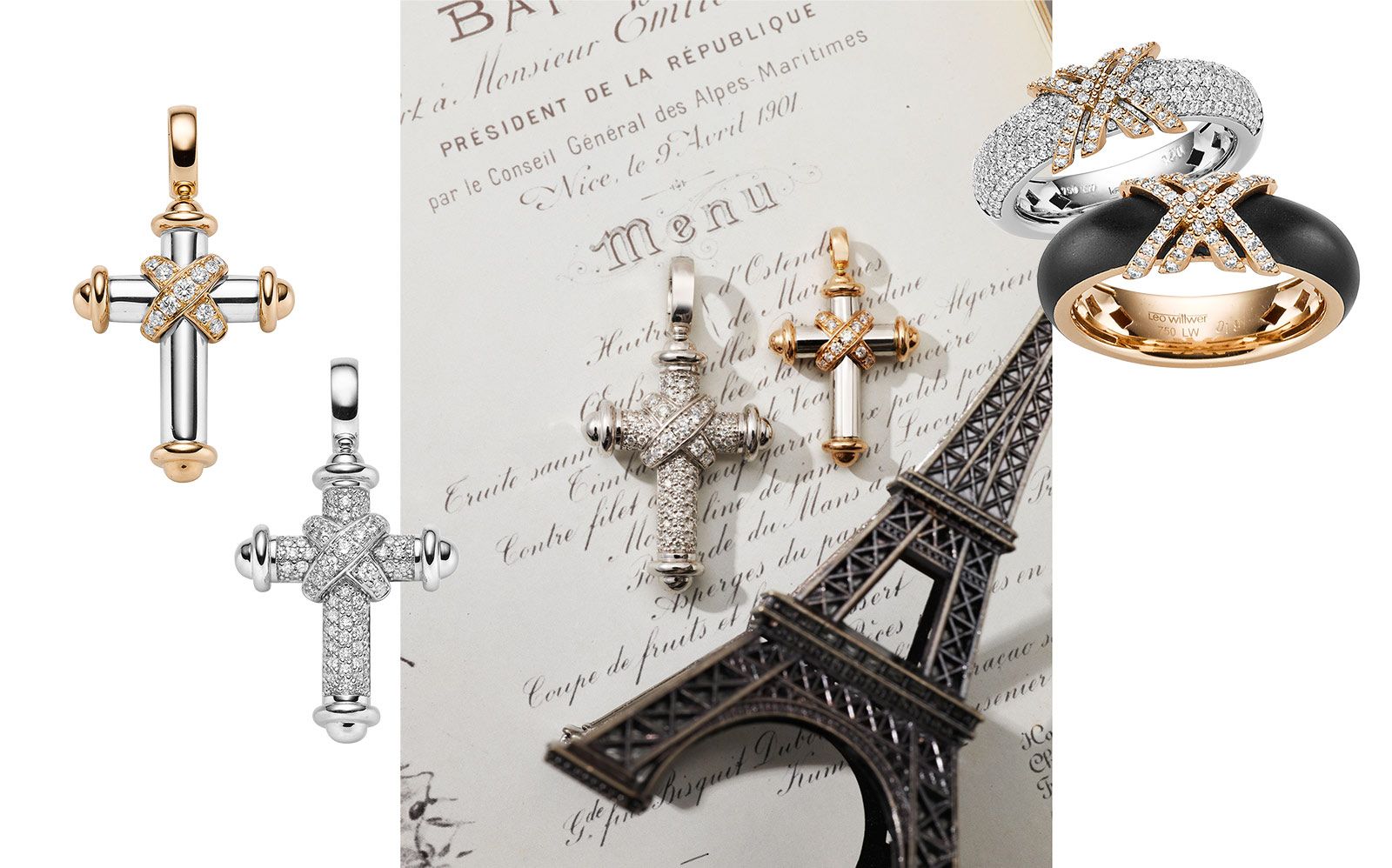 "Traditionally, Leo Wittwer is known for exclusive crosses as the house's founder started his business with a cross 102 years ago," explains Maximilian Maier. "While we still offer luxurious crosses, our portfolio has evolved into a much wider offering. Today, the manufacture is at its core a diamond house and many of our signature pieces are classic diamond pieces that have been interpreted in modern ways so they can be worn casually and not stored in the safe."
As part of this drive towards 'everyday' jewels, Frank Maier puts "extra focus on smooth surfaces, whether it's the inside of a ring that effortlessly glides onto the wearer's finger or the setting of a diamond pavé". And Leo Wittwer jewellery makers take this claim seriously… they use a "silk stockings test" to ensure that pavé diamonds are perfectly set and won't snag a pair of tights.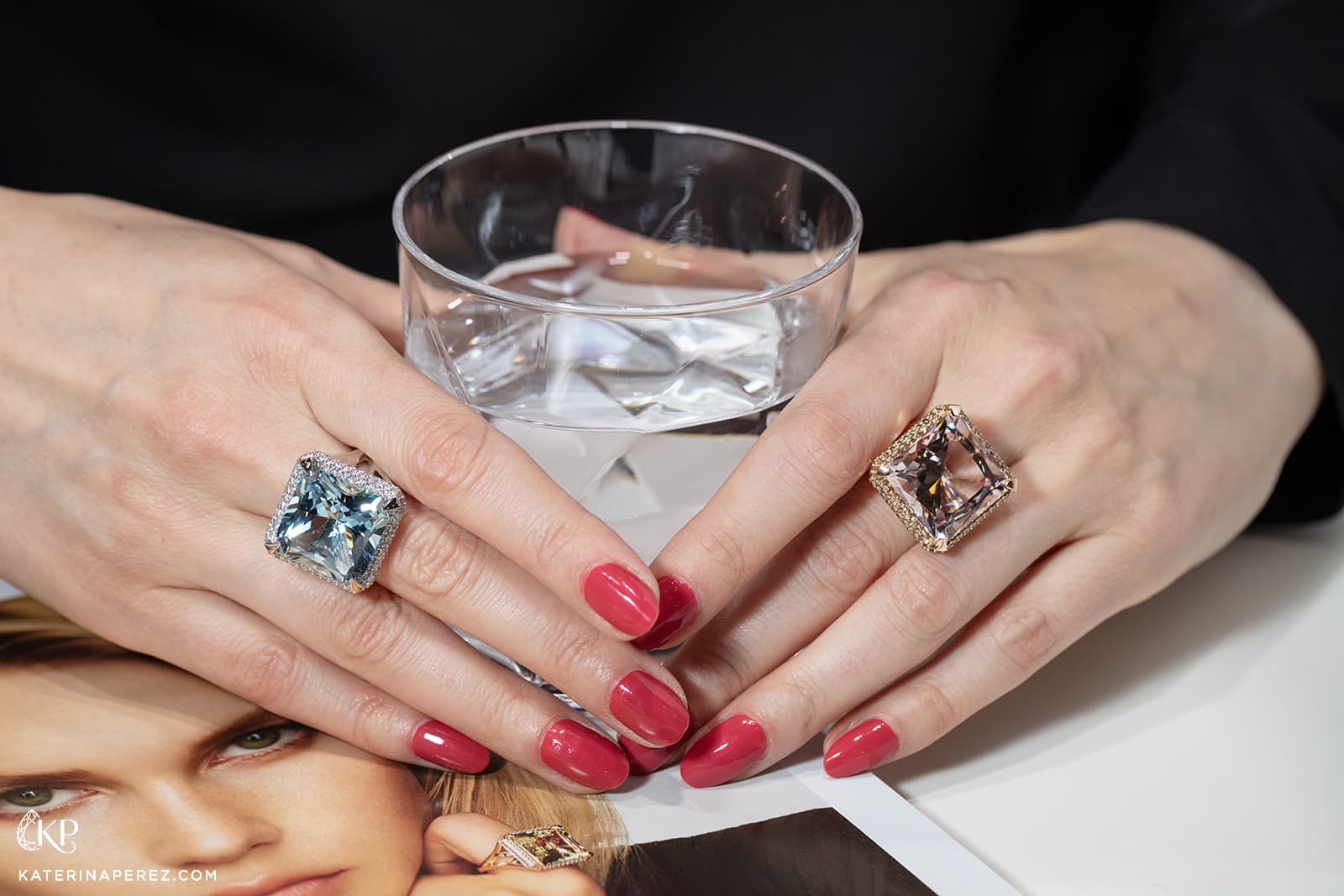 It's not just women's jewels that are treated with this level of meticulous precision. As Maier says: "We have advocated for men to wear expressive jewellery for a long time, and we are delighted that a change in men's attitudes towards more daring jewellery is finally here. So, we have not only re-worked men's classics like signature rings and cufflinks with colourful stones but also kept enticing the male clientele to wear diamonds, whether in a pendant or as a tennis bracelet. We offer non-traditional variations to the theme with brown diamonds that can be worn on a man's wrist or black diamonds that form a masculine memory ring."
The brand has enjoyed significant success with its unisex range, Rough Cut – featuring exclusively raw, uncut diamonds set in handmade gold cages. "We launched the line last year with a collection of colourful textile bracelets that each featured one uncut diamond. The line turned out to be such a hit with male and female clients alike that we decided to develop it into a unisex line with a portfolio of designs based on the core idea of using uncut diamonds in a precious way." It is important to mention the brand's other signature collections, like the smooth and circular Panta Rhei range that is inspired by the Greek philosopher Heraclitus and his notion of 'everything flows', as well as Candlelight which boasts large solitaires, especially cushion cuts.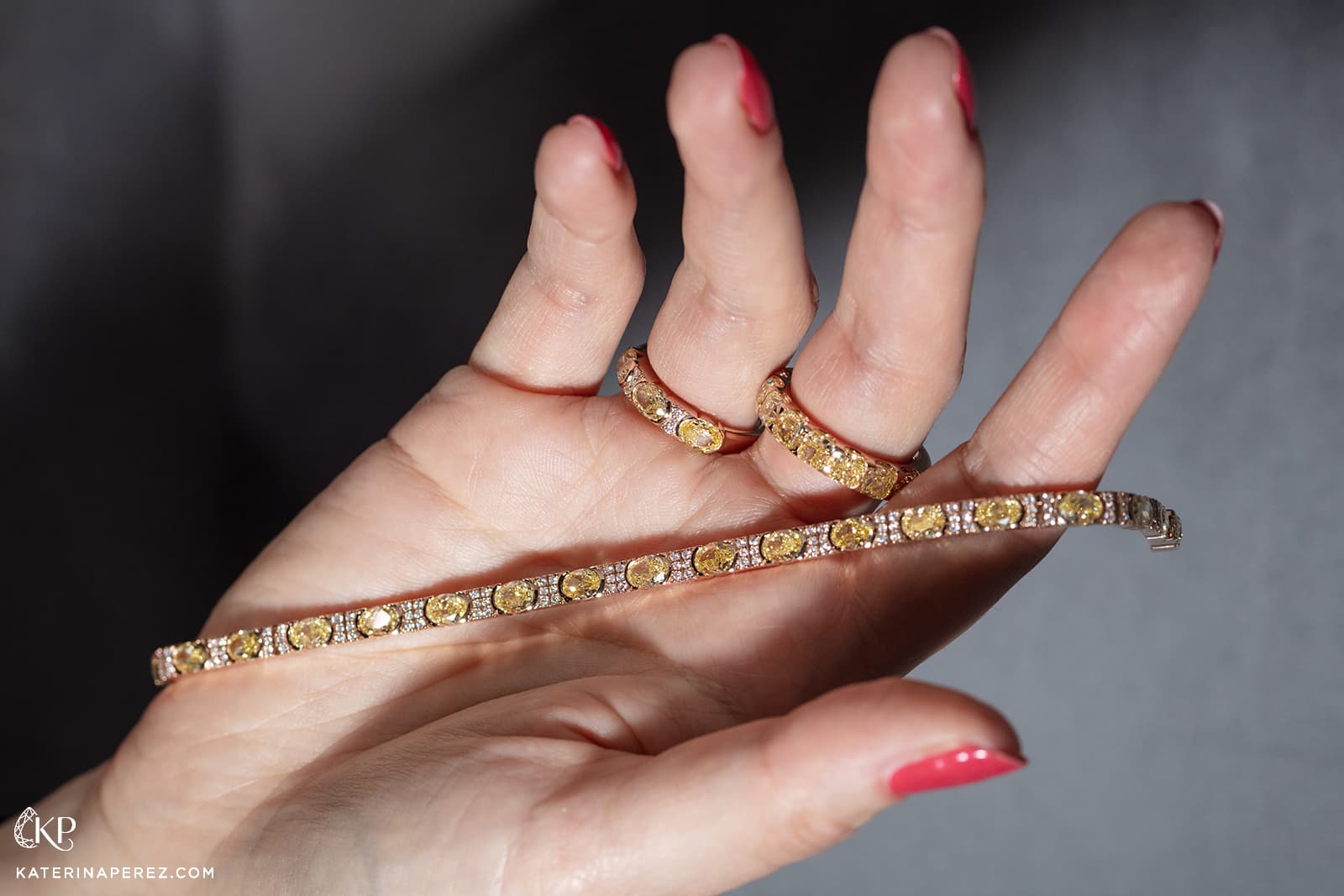 Those who appreciate the brand's DNA but prefer a jolt of colour can call upon its made-to-order Atelier 1920 line. But be warned: the brand will only be moved to produce if an exceptional stone is discovered that meets its high standards. Most recently, Leo Wittwer has added shades of romance to its offering with a new collection entitled, Love Icon. Maier says: "We are purposefully not speaking of engagement and wedding rings because we acknowledge the many different forms that love can take."
Different generations frequently have different visions of what's beautiful and popular with clients, so after seeing a variety of the brand's collections, I asked how the aesthetic of Leo Wittwer jewellery has evolved over the years. "If you look at the entirety of the house's creations you will notice that most notably, designs have become more delicate and focused on tiny details. We wanted to reinterpret traditional pieces and give them more versatility. Our goal is to create jewellery that is so universally beautiful that it can be worn on almost every occasion and with every outfit, whether it's a daytime denim look or an elegant evening gown." Having seen a variety of Leo Wittwer's designs I can confirm that its goal has already been achieved.