It was my first time exploring the fair, and I instantly noticed the main difference between the DJWE and many other international jewellery and watch fairs; it focused on the end consumer - rather than members of the jewellery trade - meaning that the selection of jewellery differed in kind. This is the fair to discover a veritable constellation of diamonds and gemstones in more traditional designs; such as grand parures, and statement pieces which are influenced first and foremost by the gems themselves.
Wedding sets, exclusive pieces, opulent designs, jewellery with large diamonds as well as novelties were all on display to impress discerning Qatari clientele, and especially the Royal Family. All in all, I felt that the selection of jewellery was more finely curated than for other fairs, and was of course tailored to the audience of the region. It was a difficult task to choose just a handful of my favourite pieces for the article, but here they are…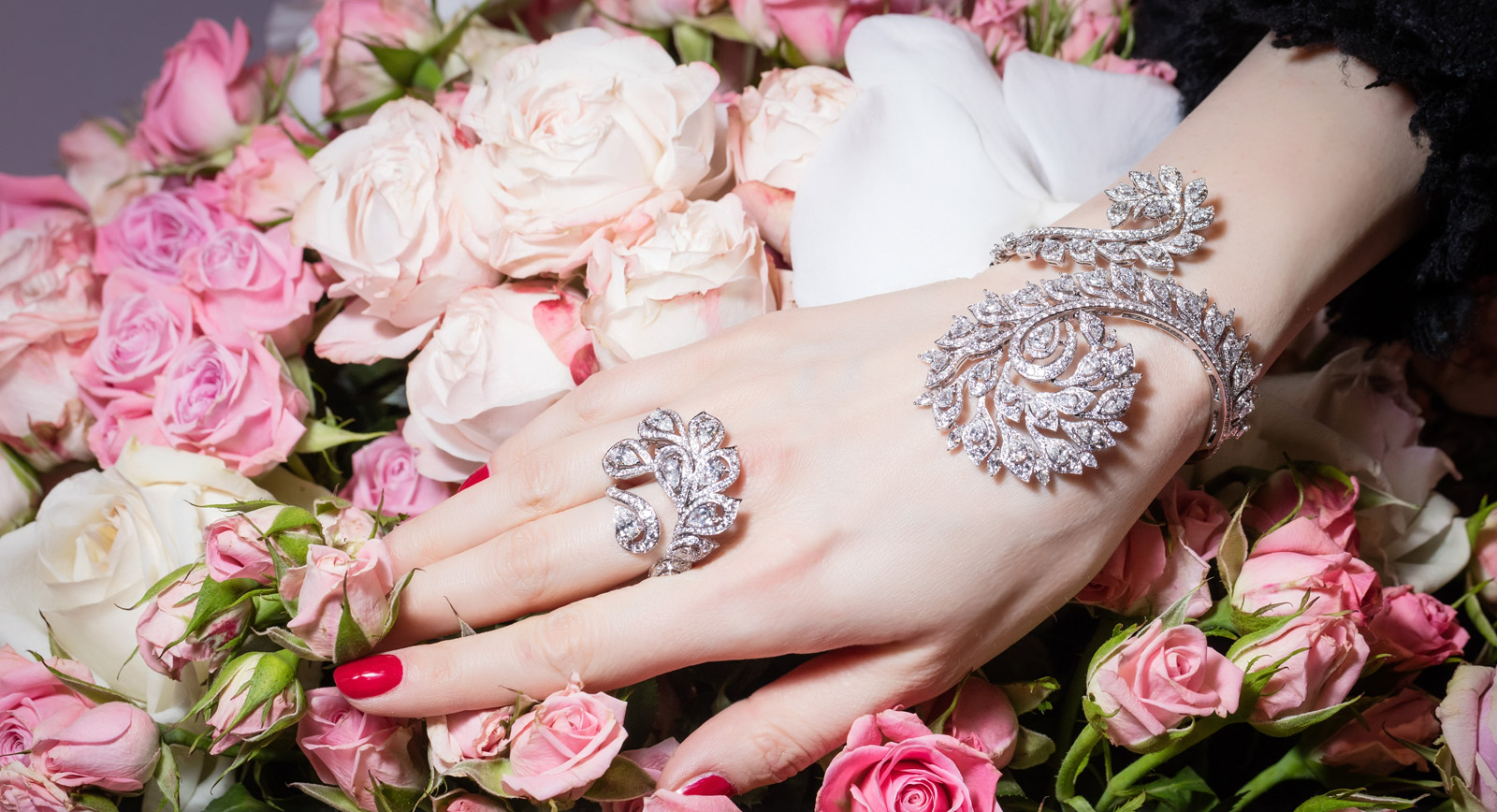 Extravagant design was the order of the day at Doha, with pieces such as Sartoro diamond 'Peacock' bracelet and ring, which wrap around the hand and demonstrate the efficacy of a variation of diamond cuts when combined together.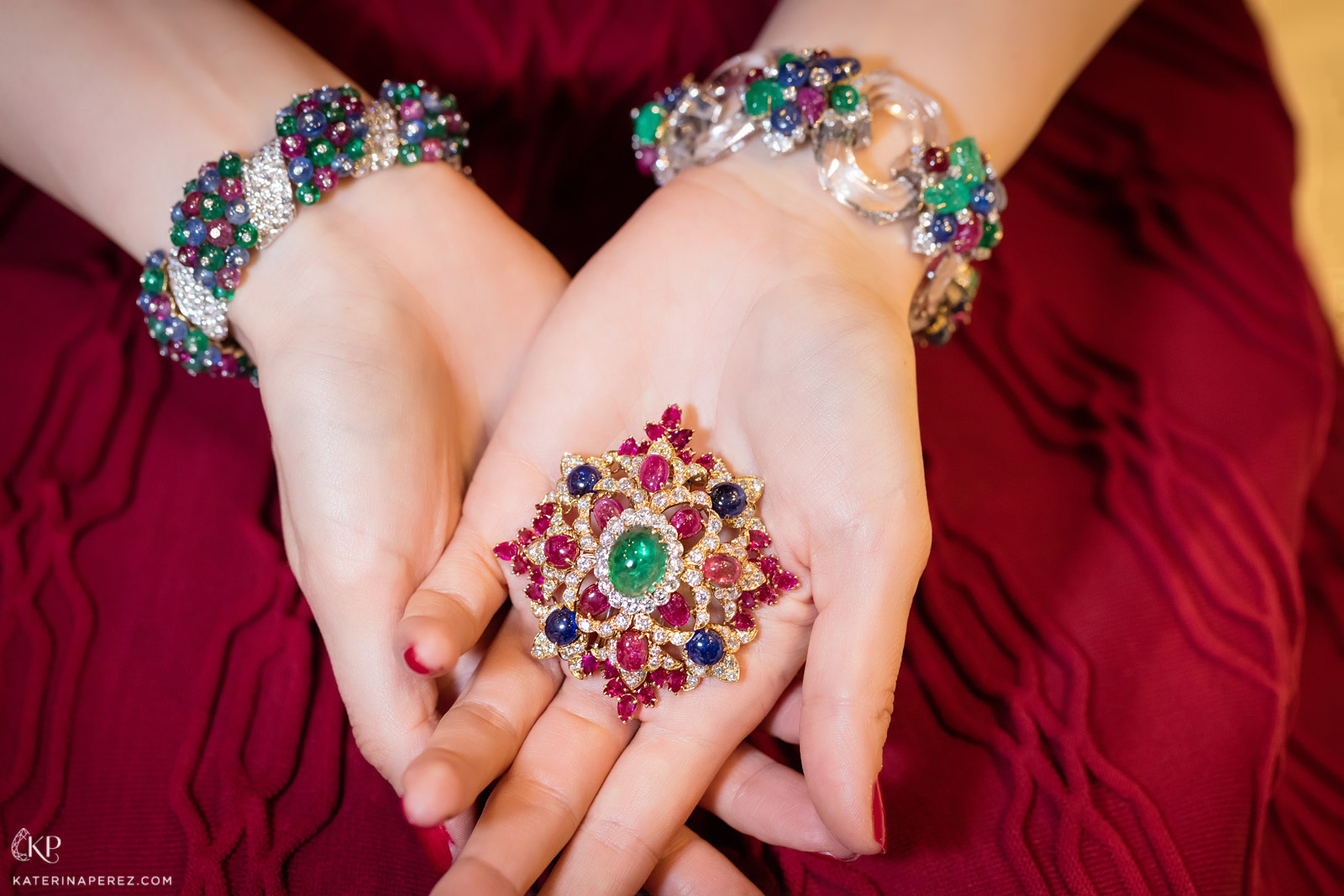 David Webb is also notorious for creating 'larger than life' jewellery, and one of the brooches which caught my eye was no exception - it was comprised of luscious cabochons of emeralds, sapphires and rubies, and embellished with a touch of diamonds.
The extraordinary necklace and earrings which caught my eye from David Morris were completed just before the Doha show. Set with black opals, Paraiba tourmalines and diamonds, the amazing play of colour which black opals provide, paired with the neon blue Paraiba tourmaline created a visually intriguing effect.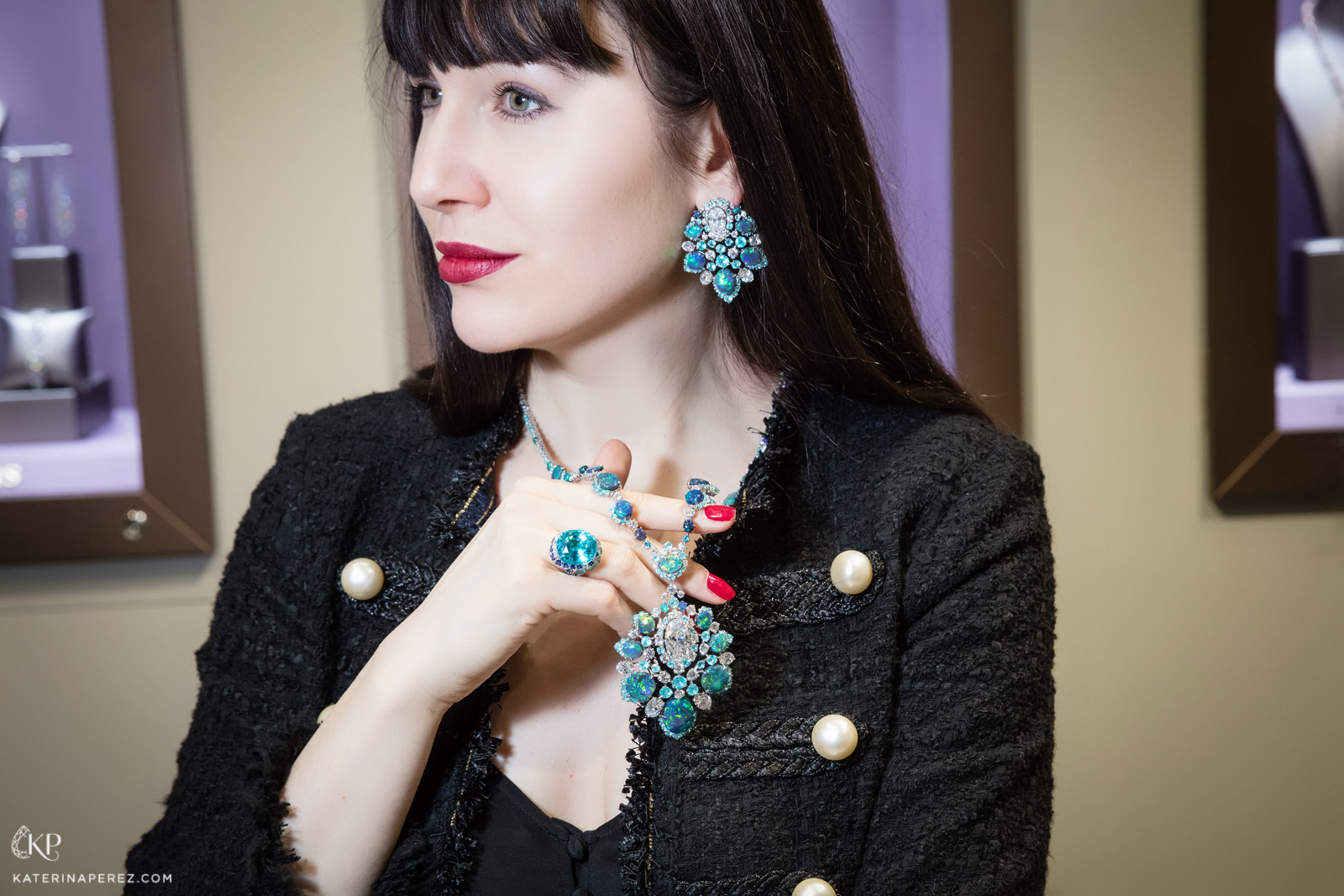 The combination of pearls and diamonds was heralded as en vogue by brands such as Lorraine Schwartz, Mikimoto and Sarah Ho. The American jeweller put together a spectacular necklace with rows of pearls complemented by sparkling diamonds, while the pearl experts at Mikimoto exhibited an extraordinary 'waterfall' style necklace with flowers comprised of two individual parts combined - one of pearls and one with diamonds. Pearls also took centre stage in the designs by Sarah Ho, who told me that she loves mixing conch pearls with different colour jades; such as in her Jade Fan necklace.
Precious gemstones of various hues are always popular with Middle Eastern audiences, and Kamyen showcased a very special necklace featuring an abundance of natural ruby beads from Mozambique, accented with diamond snowflakes resting on top of them. Ara Vartanian presented a ring which featured an enormous rubellite just under 30 carats, complemented by designer's signature inverted champagne and colourless diamonds.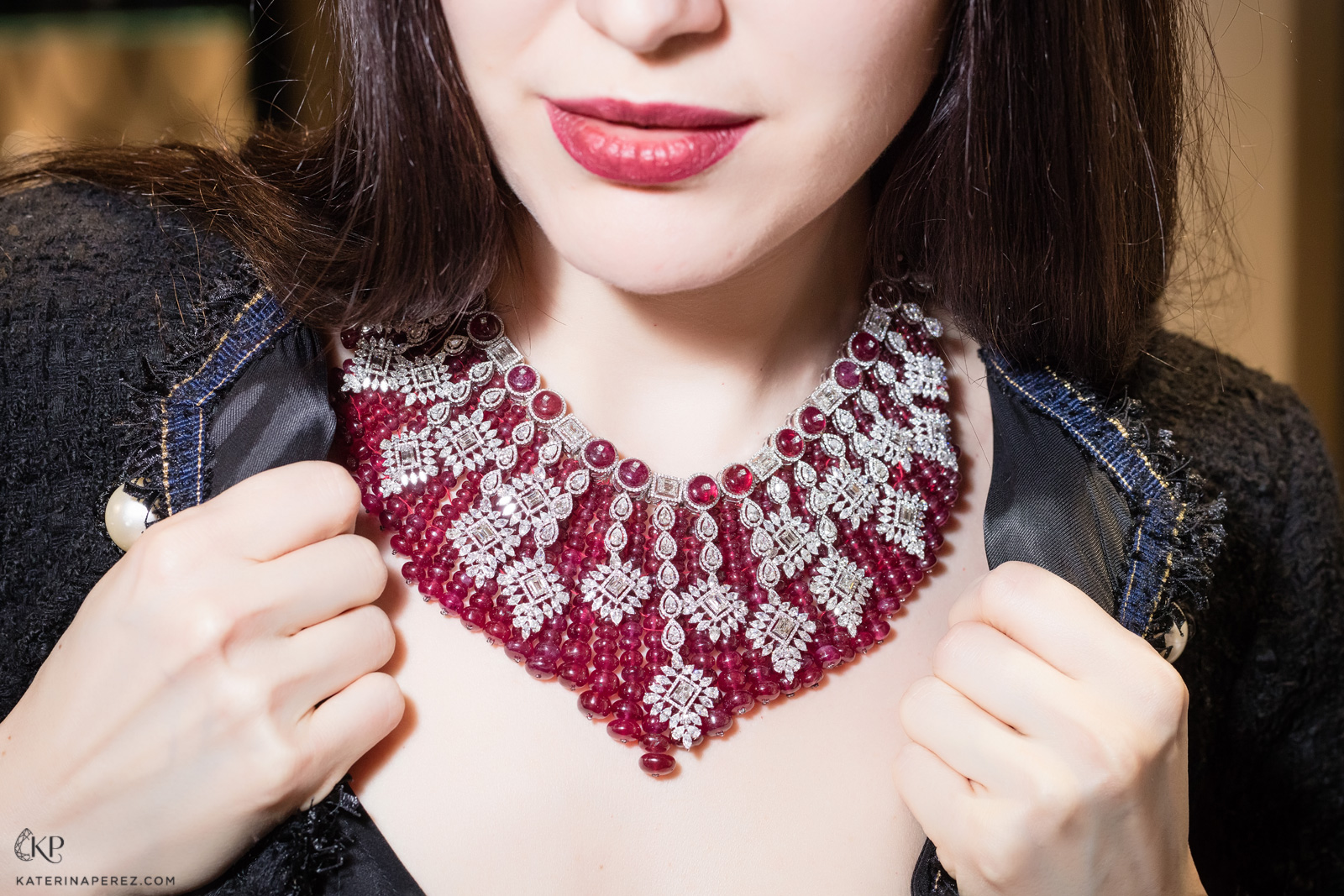 Here I can select only a small part of my favourite designs, you can see more of my choices on my @katerina_perez Instagram. For now, I cannot wait for another Doha Watch & Jewellery exhibition, which I would recommend to those who love diamonds, gemstones, and truly luxurious designs fit for Royalty.