"The brand only officially launched last year, but in fact the idea of it was conceived many years prior," explains Francesco Cosentino, Creative Director at Luvor. "For decades, the notion kept bubbling below the surface, and once we were able to put together a team that shared our values, passion and drive, we decided to take the plunge. It was a tough decision, especially considering that several luxury brands were on the verge of closing at the time. Our commitment motivated us to go ahead with Luvor despite the odds being stacked against our success. The idea was to bridge the gap between brands working in the upper echelons of handcrafted jewellery who use top-quality gemstones with the most creative designs. This remains our driving ethos."
Angelo, Splendida, Paradise, Mandala, Vittoria, Sertaki – these are the names of just a handful of Luvor's 14 collections, each of which has a completely different design aesthetic. Some jewels are made in the style of openwork lace (Mandala) while others take the form of woven gold structures (Sonora or Pirouette). Elsewhere, we find references to more traditional jewellery forms (Frozen) or marvellous odes to coloured gemstones (Imperial or Place Vendome). What unites them all? In my opinion, it's the high standards of Italian artisanship so typical of collections crafted in the city of Valenza, as well as an absence of unnecessary intricacy and a harmonious fusion of classic and modern elements.
"Many companies follow only what is fashionable, but our creative path lies in art more generally, and we find ourselves drawn to a wide range of different periods," says Cosentino of the Luvor aesthetic. "We are not talking only about classical art, but also more contemporary styles like the Naïve and Cubist movements, whose contrasting colours and innovative lines have been a great source of inspiration. It is interesting how this variety of different artistic movements is able to co-exist when we use the harmonious shapes of classical art and the bold colours of more contemporary inspiration."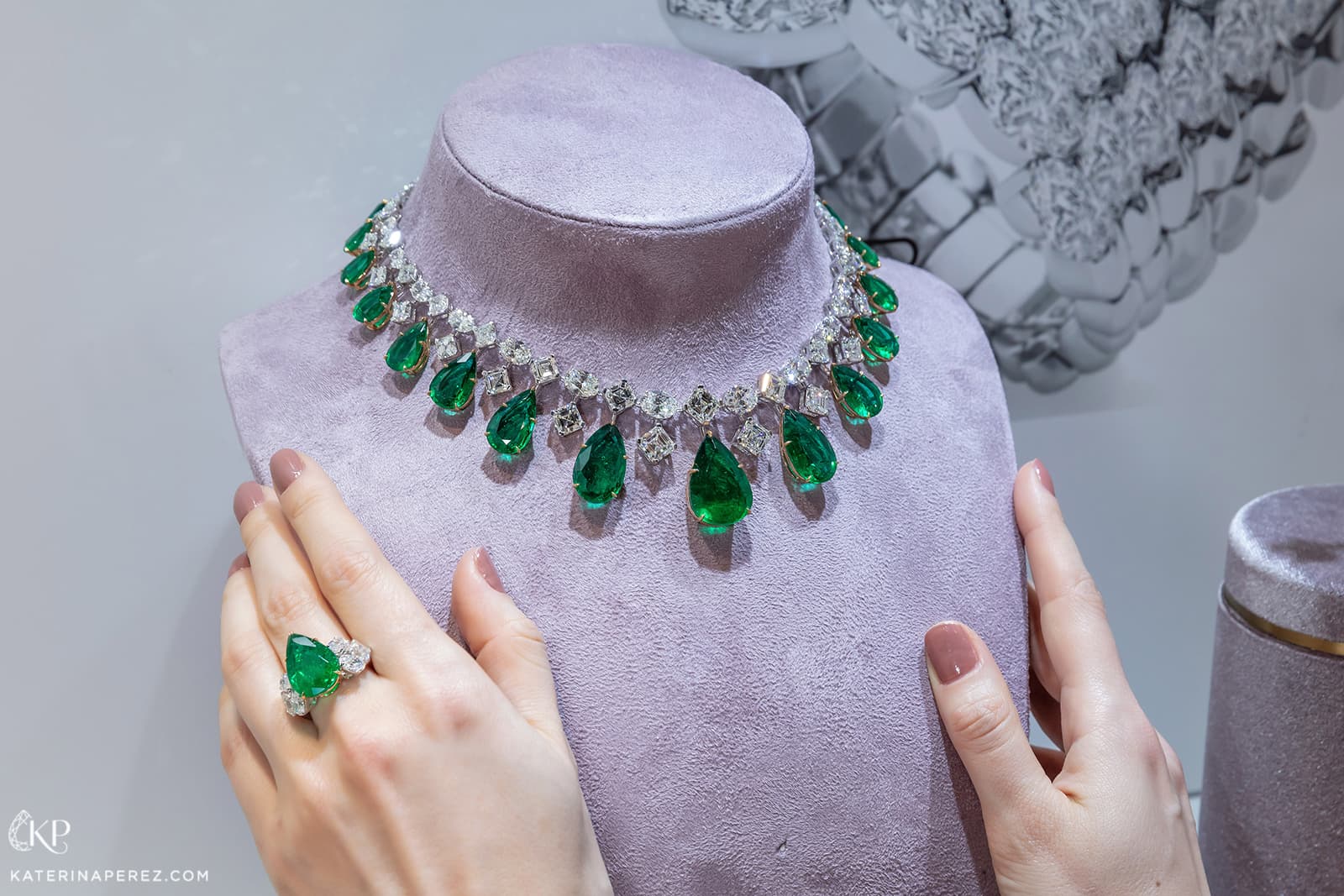 Fans of Italian jewellery will probably know that yellow gold is the country's most popular precious metal, alongside all kinds of stones, both precious and semi-precious, which add colour to the nation's designs. Luvor pays special attention to colour, believing that it helps to convey the mood of a piece of jewellery to its future owner. "It is an essential element," shares Cosentino. "Colour gives personality and character to each of our creations. It is like dressing a beautiful woman: it is essential to choose the right colours and the right dress in order to best draw out her beauty."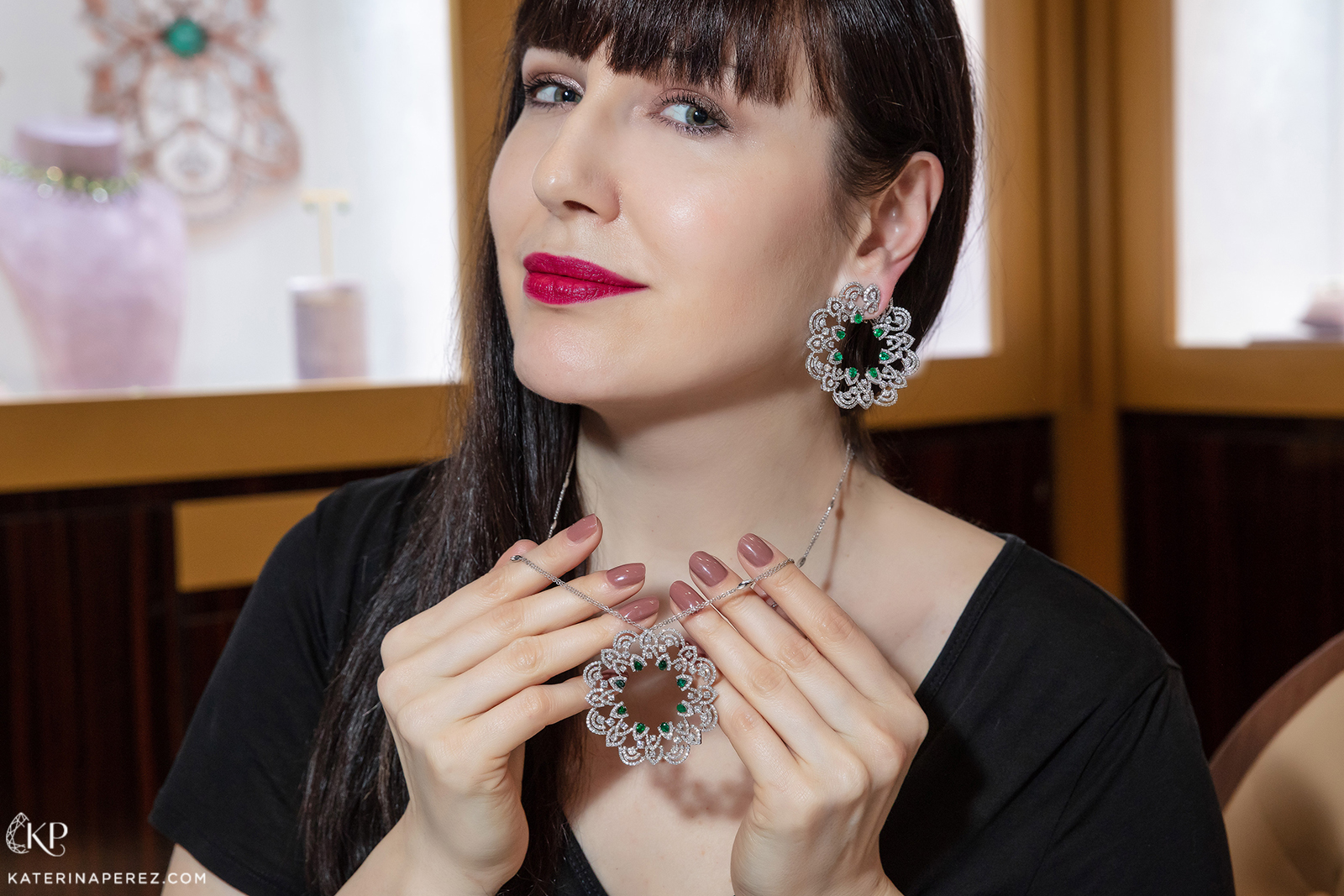 As you can see, some Luvor jewellery is bright and eye-catching. Other pieces are more restrained, both in size and colour, but it is clear that much thought is given to form, even with the brand's more classic jewels. For example, the Angelo earrings and necklace feature an array of marquise-cut diamonds and sapphires, set to form abstract wings with moving parts. It is this flexibility that makes the plumage so much more effective. The same cut is found in the Sirtaki collection, where the stones are not arranged in parallel lines, as we so often see, but in an eclectic mix of different angles, like a troupe of Greek dancers.
At the beginning of the article, Cosentino told us that Luvor is focused not just on creating innovative jewellery but is also serious about collecting gems, including rubies, sapphires and emeralds, that are themselves objects of desire. The creation of a piece of Luvor high jewellery can take anything from several months to several years to realise. For example, it took six years to craft a set of necklaces, paired with earrings and rings, set with 24 pear shape Colombian emeralds totalling 125.70 carats, all of which match in colour and clarity. Try and imagine, also, how long it took to source 63 sapphires from Sri Lanka for the Place Vendome necklace – exquisite stones that are in perfect harmony not just with each other, but also with all of the other blue sapphires that decorate the bracelet, ring and earrings from the same set.
So what's next for Luvor and its designers? "We keep trying to develop novel ideas that combine stylish inspiration with technical approaches that give our jewels even greater personality," says Roberta Mazzocchi, Head of Sales and Marketing. "Unconventional shapes and new colour and material combinations are guiding our creative research. We can share with you now that our next collection will be dedicated to the great city of New York."